EDITOR'S PICK: Exploring five of the best watches with "robust elegance"
Zach Blass
Editor's Note: If you want a solid "one-watch", or are looking to stretch your dollar with your next addition to the collection, our advice is to invest in a timepiece with what we call "robust elegance". By having a design that can work in more formal scenarios, built with specifications that can stack up to daily wear, you'll find that the timepieces below, which Zach compiled this past summer, are all-purpose options that tick a wide spectrum of boxes.
Last week I touched upon the idea of robust elegance after spotting fitness model Jen Selter wearing her Rolex Datejust 36 in a variety of scenarios, from performing intense workouts to going out for dinner. A watch that can transition in this way is crucial for most collectors who don't have an unlimited budget and therefore need a watch to be highly versatile. A watch meets my criteria of "robust elegance" if it offers the characteristics of a sportier timepiece in a way that can also translate to more formal settings. In short, it's a watch that ticks multiple boxes. So, I wanted to take a moment to highlight five of the best watches that exude "robust elegance" and prove themselves to be incredibly balanced in both form and function.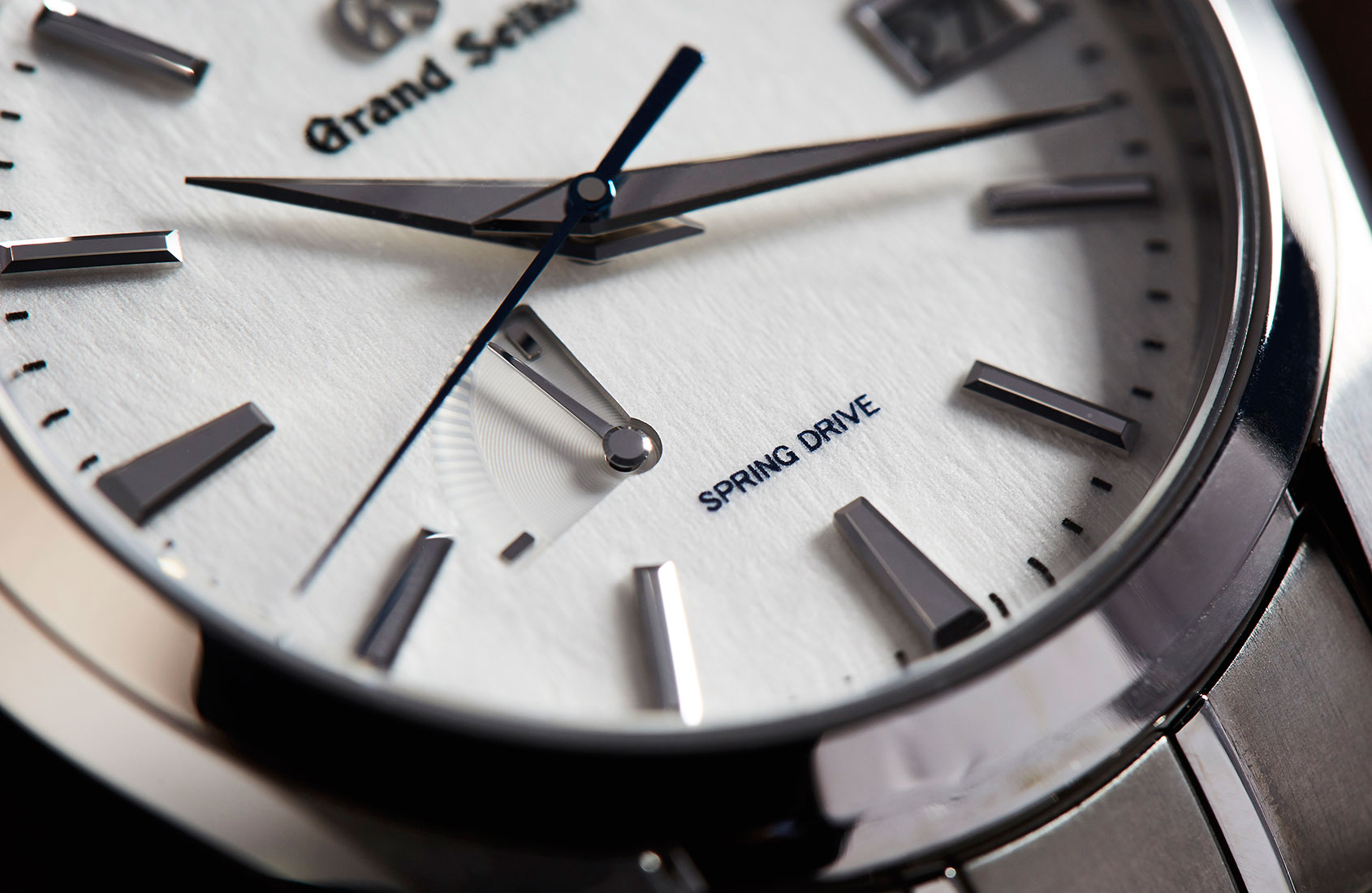 Grand Seiko Snowflake SBGA211
Grand Seiko's grammar of design creates a high standard for the brand's timepieces, effectively a set of criteria each piece must have in order to make the grade. While the majority of you will be familiar with their presence of "light" and "shadow" dynamics through mixed finished surfaces, the other half of the equation, aside from killer aesthetics, is a robust build. This is why watches from the Grand Seiko Heritage collection really fit the bill, as they are designed to have an elegant aesthetic but are fabricated in a manner that maintains a very solid level of robustness. I mean, even many of their micro-artist studio masterpiece watches in platinum have 100 metre water-resistant cases.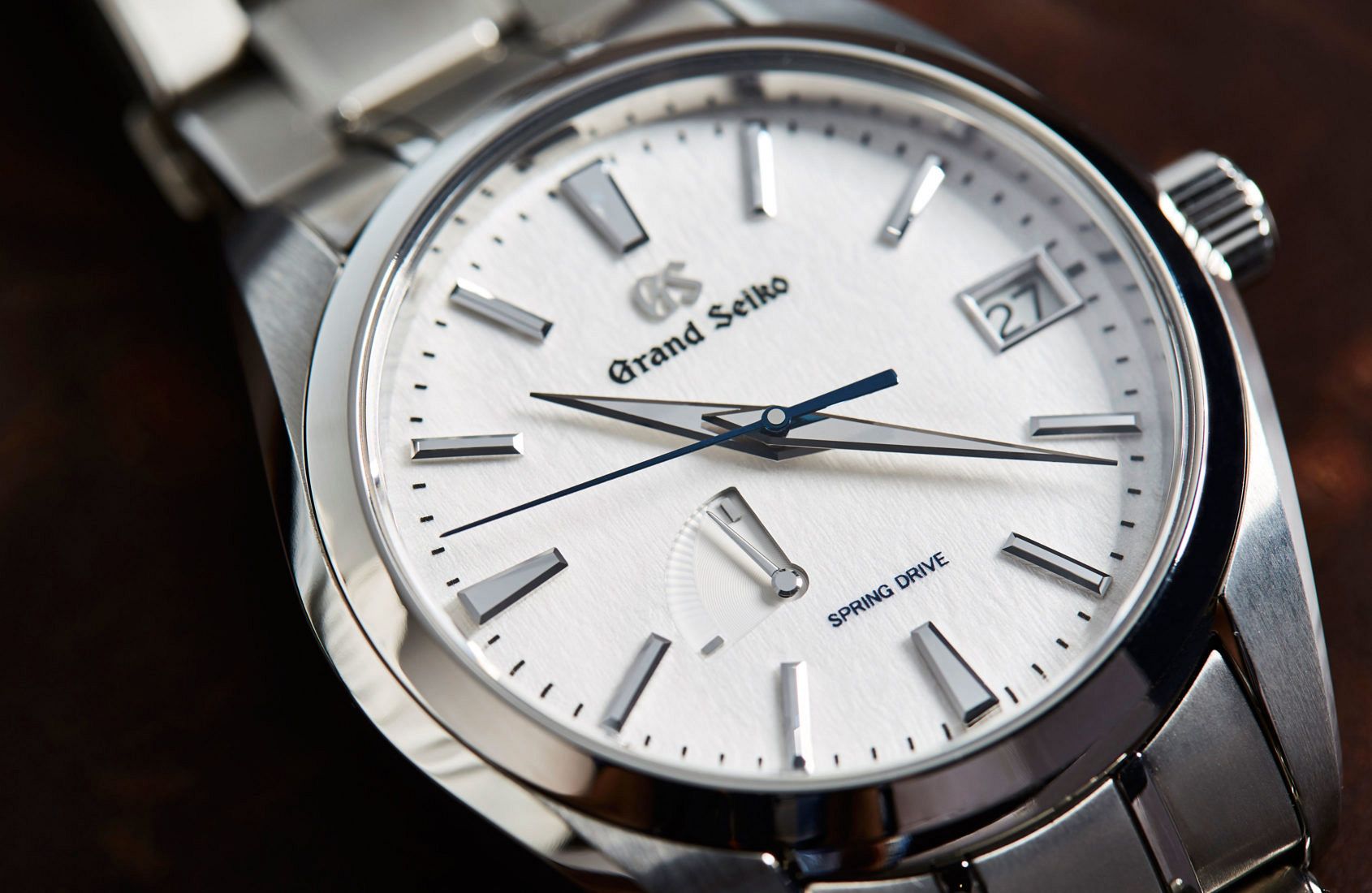 The SBGA211 "Snowflake", in my opinion, most exudes "robust elegance" through its hi-intensity titanium case and bracelet that is super lightweight on the wrist, but also super resistant to scratching. A screw-down crown and depth rating of 100 metres water-resistance ensures that moisture does not enter the case, a specification that buyers love to see. Its Spring Drive 9R65 caliber within, with 72 hours of power reserve, is incredibly accurate, running within a second per day (even better from personal experience) and having a build both anti-magnetic and resistant to shock.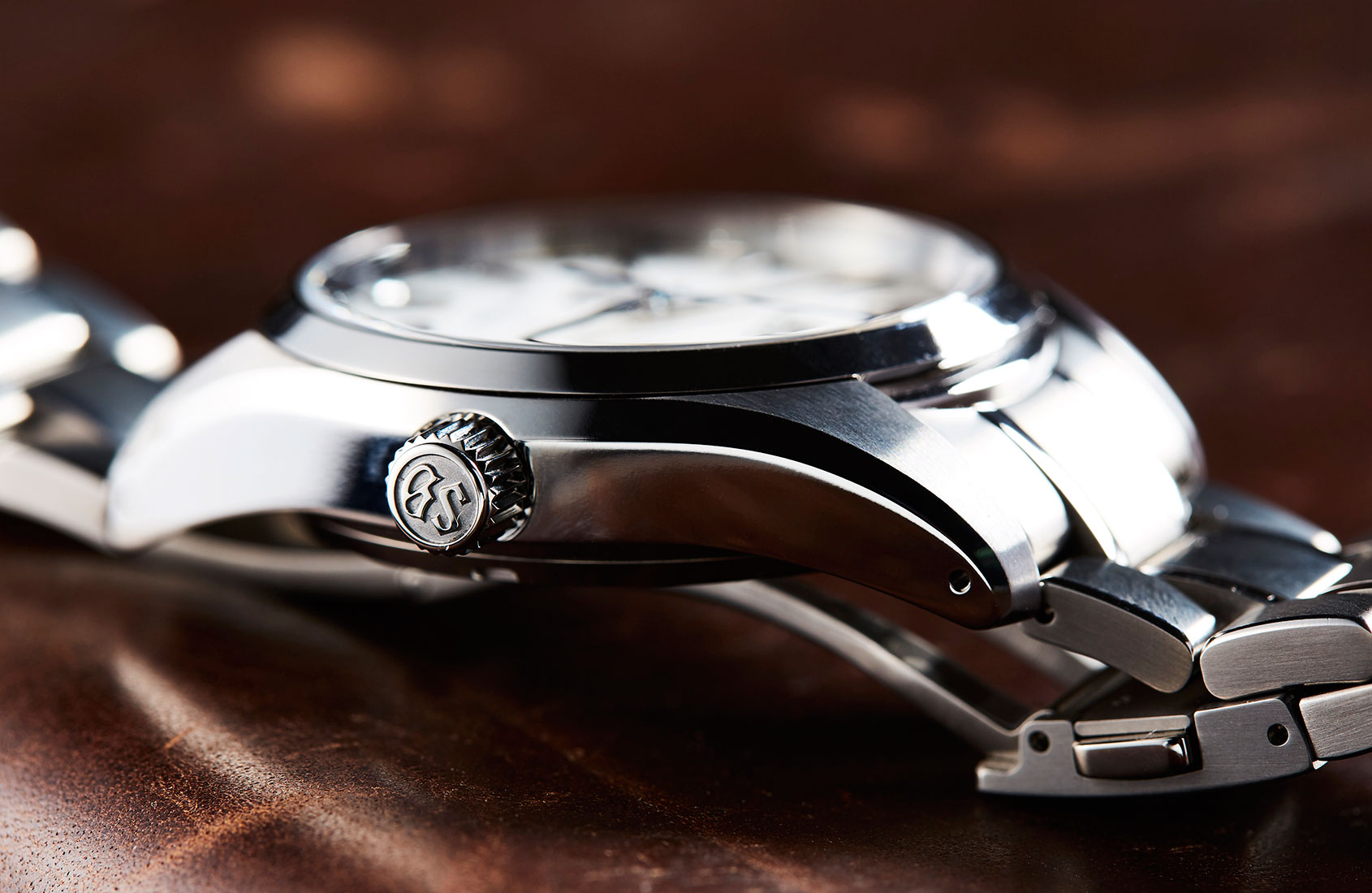 In terms of its elegance, the textured crisp white dial of the Snowflake can literally pair with any wardrobe. While totally appropriate to wear casually, I think it's fair to say its white dial is a perfect match for a crisp white dress shirt, too. To a degree, it really is the brand's answer to the Rolex Datejust, but where it stands out is its greater level of hand finishing to the externals – a symphony of light and shadow through Zaratsu distortion-free mirror finishes that darken under light and rich satin brushes that brighten in equal circumstance. Price: $5,800 USD
Bulgari Octo Finissimo S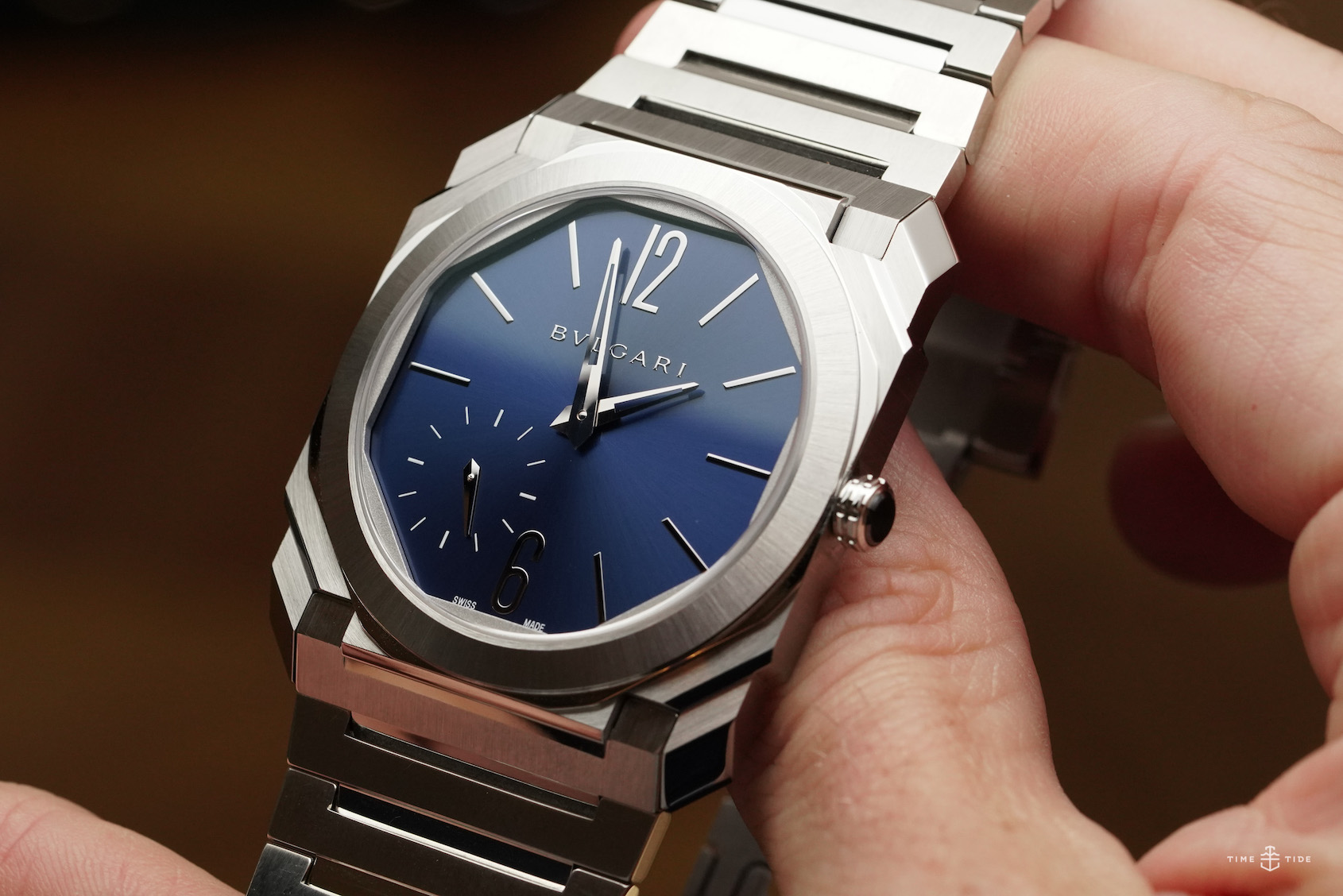 The faceted and baroque aesthetic of the Bulgari Octo Finissimo is irrefutably elegant, especially with its ultra-thin profile. It was a clear and concerted effort from the Roman Jeweller of Time to pivot the gaze of consumers away from the Nautilus and Royal Oak, but with a creation distinct from the dominant duo. Its design is unmistakably Bulgari, which deserves a lot of praise in a world where designs have become more and more homogeneous.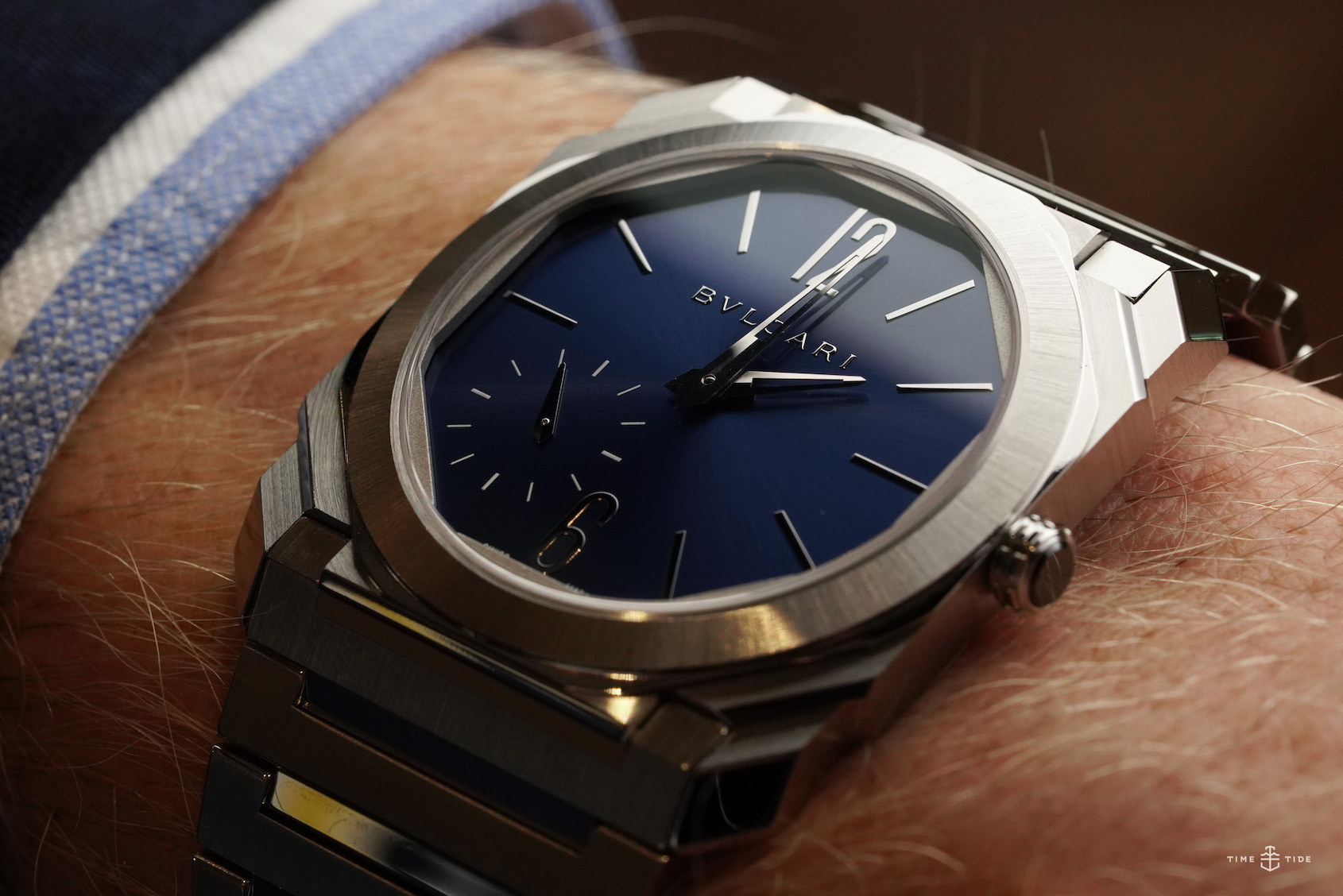 When it was first introduced, I would not say it completely ticked the boxes of robust elegance, but it was almost there. The 40mm matte titanium watch is only a mere 5.15mm thick, and its ultra-thin BVL 138 caliber was designed to maintain a high level of shock resistance proportional to its size. Most ultra-thin calibers are vulnerable to shock due to their compact components, but Bulgari had the foresight to develop the caliber with a full balance bridge – increasing the movement's potential tolerance of shock with greater stabilisation.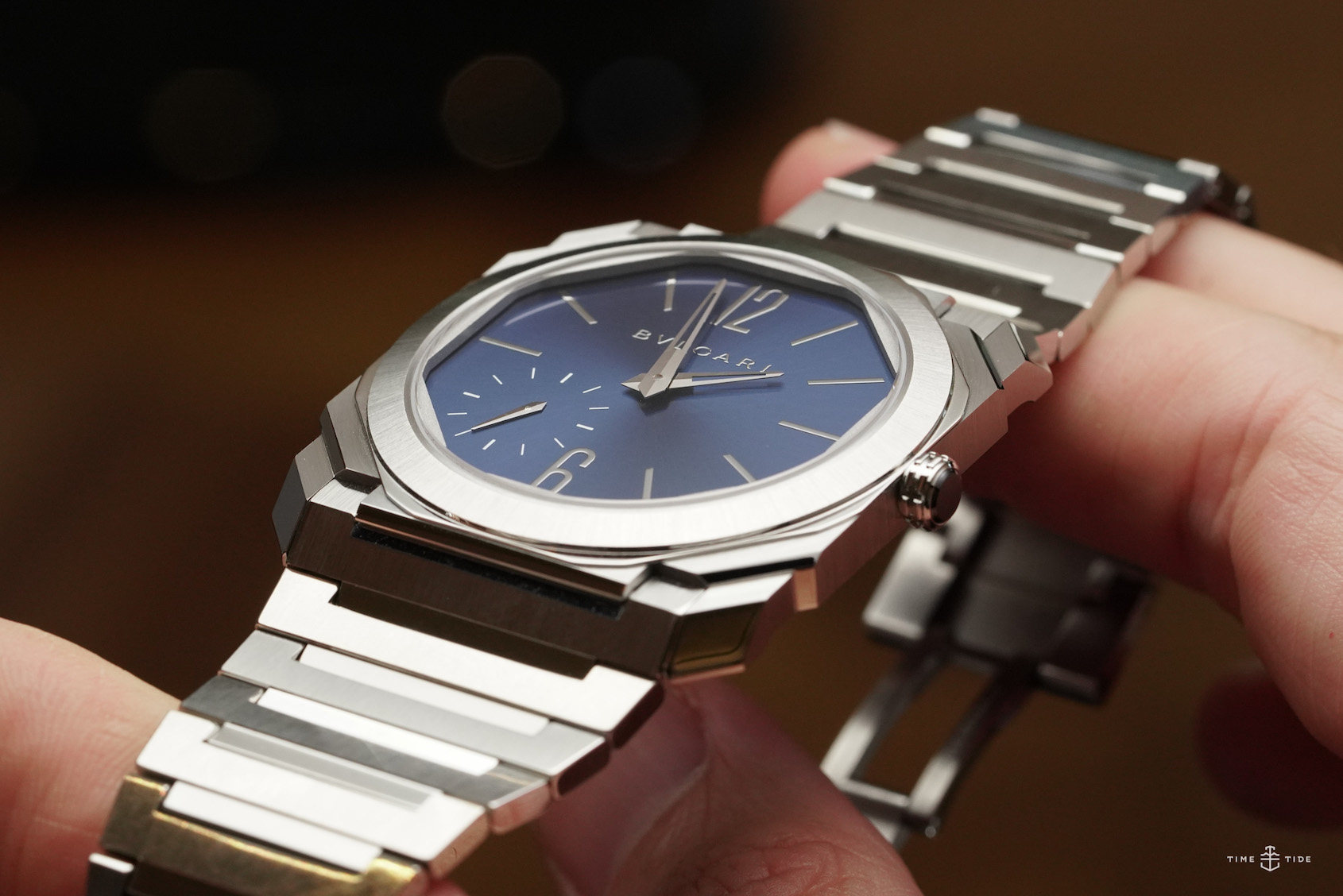 The Bulgari Octo Finissimo S, however, ushered in a new era for the collection. When the "S" evolution of the line, "S" literally standing for sport, came into play the design finally crossed the threshold of robust elegance. Bulgari participated in a minor trade-off with a major pay-off, upping the thickness to 6.4mm in order to increase its water-resistance to a much more sporty 100 metres – secured by a screw-down crown. Also introduced in the evolution was stainless steel, with mixed finishes for added elegance. The light play between brushed and polished surfaces, especially on such a faceted design, is really quite a spectacle on the wrist. Price: $12,000 USD
Cartier Santos
Like the Bulgari Octo Finissimo, previous generations of the Cartier Santos were not the most robust. Above water it was totally adequate, but to take the timepiece into water many have been quite a daring move at the time. It was a shame, really, because the versatile aesthetic of the watch was perfect for the boardroom during the week and brunch over the weekend. The classic design of the Santos is unmistakable in the watch community, its timeless look largely unchanged due to its winning formula. But Cartier really wowed enthusiasts around the world with its latest generation of the collection, introducing a greater degree of water-resistance and an all new quick-change system that allowed owners to seamlessly switch between a bundled bracelet and strap.
Cartier's "quick-switch" system stands out because not only does it allow you to quickly remove the strap or bracelet from the case, but also due to its ingenious system "smart-link" capability that allows you to remove links from the bracelet in the same manner. This means adjustment has never been easier on the fly, and you can quickly ensure the watch fits perfectly wherever you are – all without a watchmaker. The upgrade to 100 metres of water resistance also meant the watch could enjoy more wrist time, thanks to the fact it did not have to be babied around water or the beach. As a watch born with roots tied to aviation the Santos has always had an adventurous side, but I think we can all agree that its latest incarnation is more robust than ever while being every bit as elegant. Price: $6,800 USD in its stainless steel/medium configuration
Rolex Datejust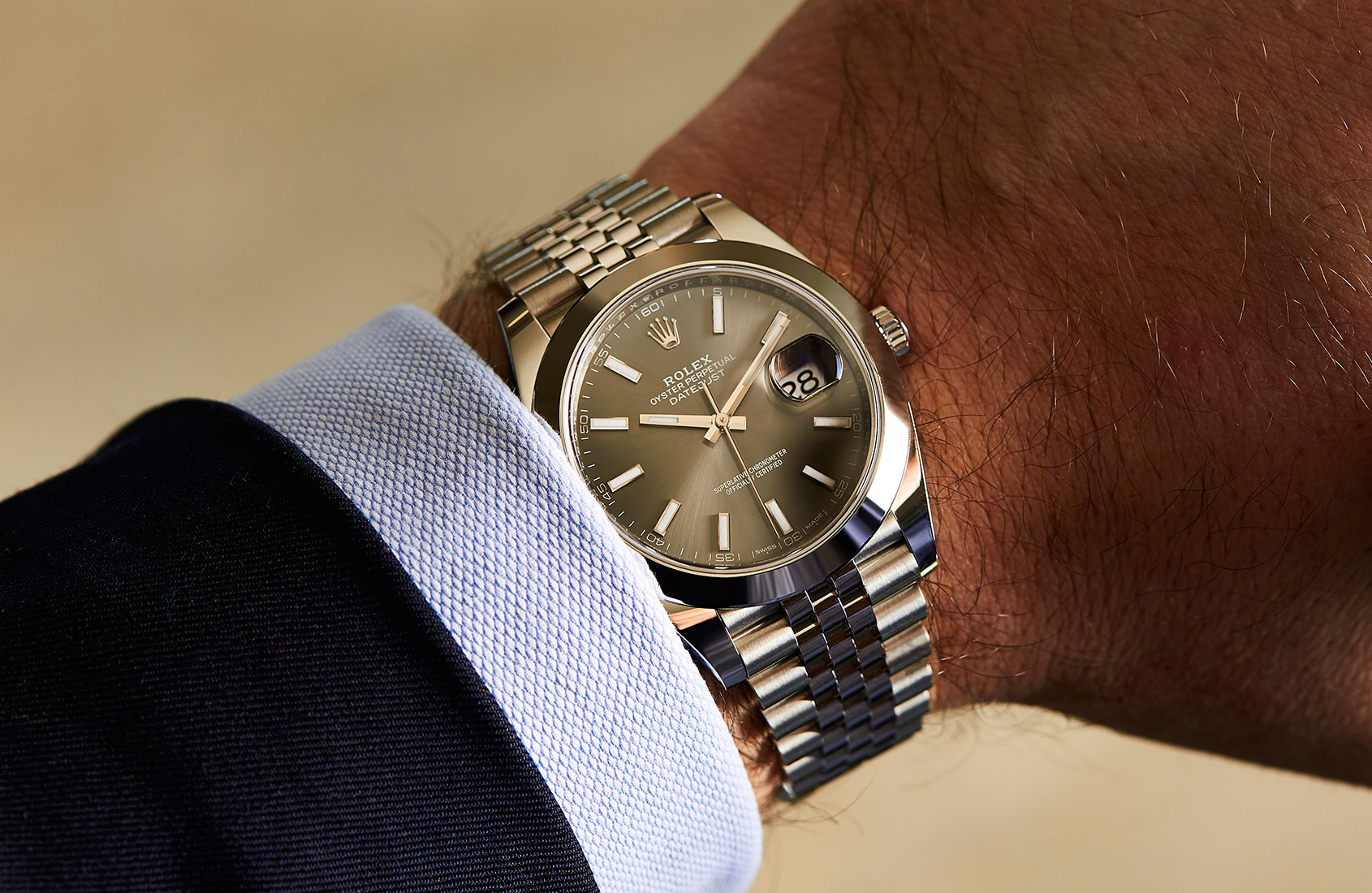 The Rolex Datejust is probably the first watch that comes to mind when you think about robust elegance. Across the catalogue, the Oyster Perpetual framework has helped build the brand's name due to its rugged qualities that have proven themselves above and below water. Whether climbing Everest or journeying down to the bottom of the ocean, Oyster Perpetuals have met the occasion head-on and lived to tell the extraordinary tale of their journey. Some models are hardier than others, but the Rolex Datejust excels above the rest by presenting a more elegant take on the sporty design. It was executed in such a way that were somebody to only want one watch for daily and evening wear it would be the perfect solution.
Its 904L stainless-steel case is highly resistant to shock and corrosion, with a twin lock crown that ensures the watch can safely reach depths up to 100 metres. Again, the Datejust largely shares elements of its more robust brethren, i.e the same superlative caliber as the Submariner Date, but is stripped down in a manner that creates a more balanced look. Instead of a front brushed case, the Datejust has a case entirely mirror-polished and a more classic and curvaceous profile that never really underwent a maxi-makeover.
To an extent, I would define the sporty and elegant balance as a 60/40 mix and depending on the configuration it leans in one direction a tad more than the other. For a sporty look that is still a bit dressy, opt for the smooth bezel case and Oyster bracelet. If you want something a touch more dressy than sporty, perhaps the fluted bezel case and Jubilee bracelet will be more your bag. With many dial options, and even case diameters, there is truly a flavour and size for everyone and it would be hard to pick wrong in this equation. Price: varies upon configuration and size, the Datejust 36 starts at $7,050 USD
Omega Aqua Terra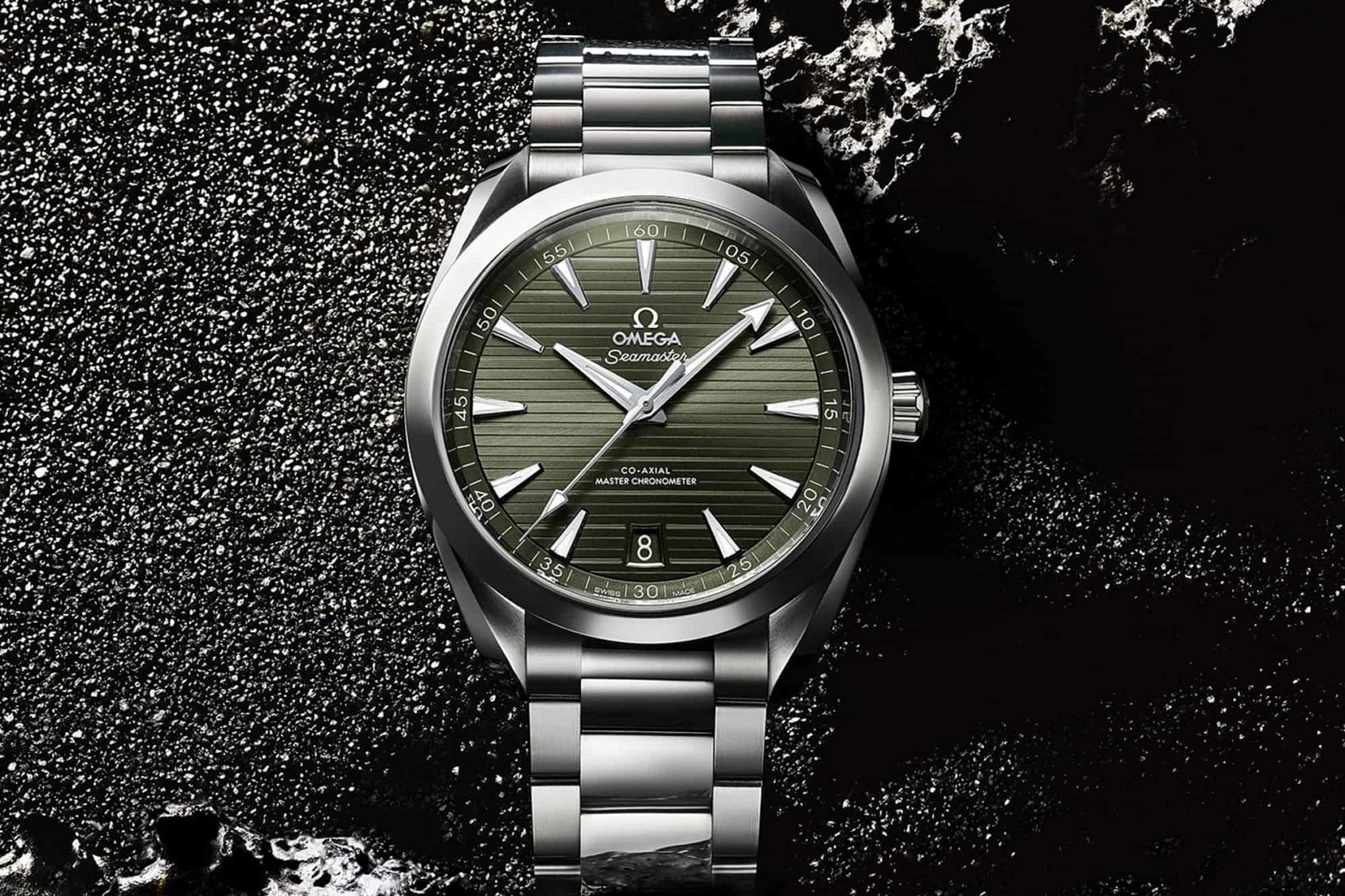 Just as the Datejust is a smarter counterpoint to the Submariner, the Omega Aqua Terra is a stripped down version of the Seamaster diver. The Aqua Terra is half as water-resistant as the Seamaster at 150 metres, but to its credit has 50 metres over the Datejust, which is a third as water-resistant as the Submariner or Seamaster. While you might think the cleaner and dressier watch would be much slimmer than the Seamaster, the Aqua Terra is less than a millimetre thinner with a thickness of 13.4mm. Where this 41mm case wears drastically different than the 42mm Seamster 300m is through its lug-to-lug, a much more manageable 47.9mm (on par with the Rolex Submariner and Grand Seiko SBGA211 which are both 48mm lug-to-lug) versus the sizeable 50mm lug-to-lug of the Seamaster 300m. The stainless-steel watch also displays a greater degree of mirror polishing, primarily due to the broad mirror-polished central links of the robust bracelet.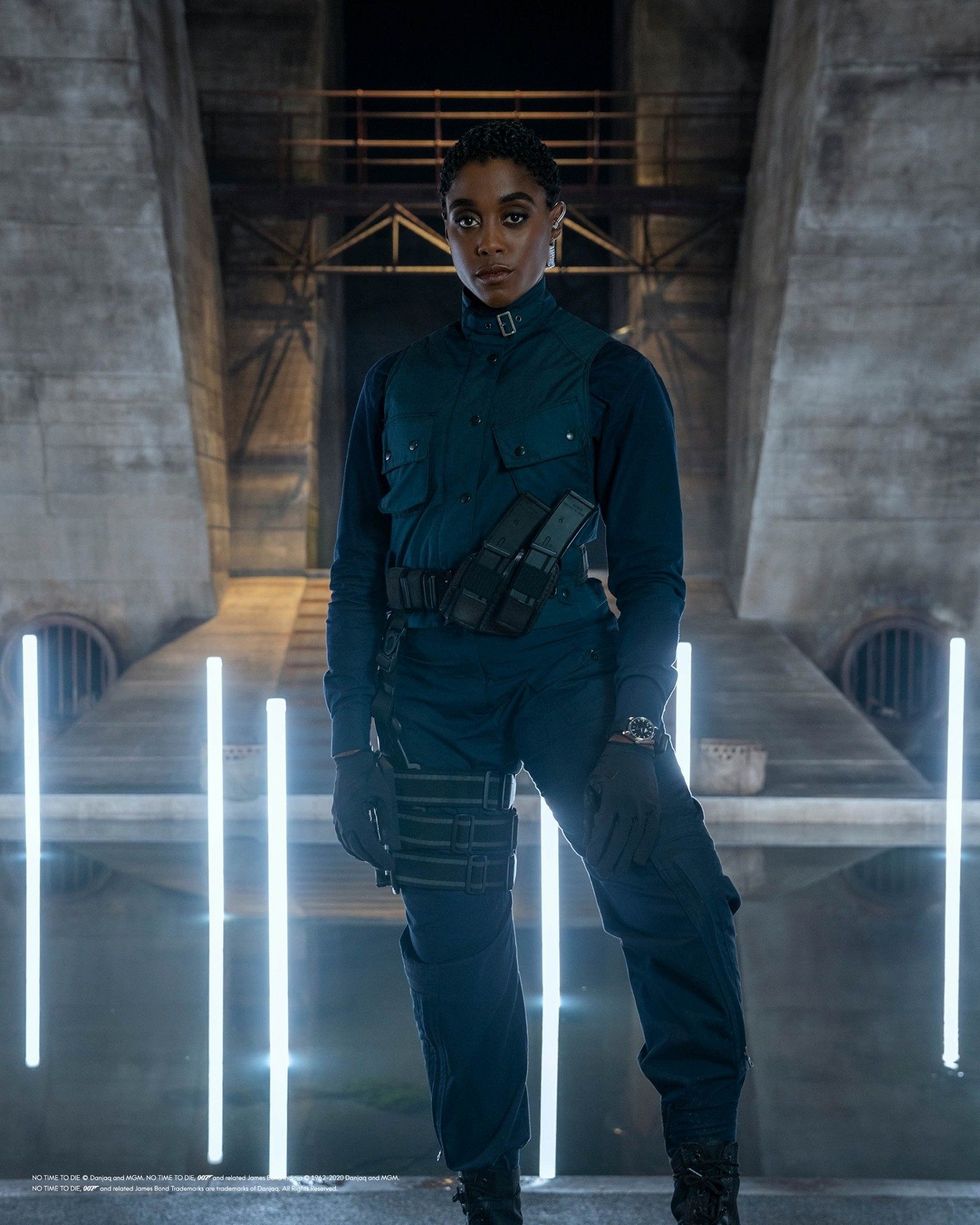 Inside the watch is the highly shock and magnetism resistant Co-Axial Master Chronometer caliber 8900, thanks to its free sprung silicon balance wheel and hairspring stabilized by a full balance bridge. It is again an instance where a sportier and dressier sibling have nearly identical calibers, offering sporty performance in a more elegant design. The Aqua Terra really is Omega's answer to the Datejust, and presents a cleaner and more compact alternative to their beloved dive watches. I think a fair albeit fictional testament to its robust elegance would be the fact the Aqua Terra collection has made many appearances in the James Bond franchise and the adventures that inevitably ensue. Price: $5,700 USD