Collector Jack Wong has accidentally discovered one of Rolex's hidden secrets…
Thor Svaboe
Most owners of a platinum Rolex would be fearful of tampering with such an insanely valuable watch. One false move, after all, could eventuate in scratching away thousands of dollars of value from that frightfully expensive platinum Oyster bracelet. But Jack Wong is not most owners. The Singapore-based collector – whose stunning array of watches can be viewed at his Instagram account @jackwongyf – was meddling with the bracelet of his diamond-studded Oyster Perpetual Cosmograph Daytona when he made a startling discovery.
Inadvertently, Jack stumbled upon the hitherto unknown fact that within the platinum links of the bracelet, Rolex inserts minuscule ceramic tubes. These are designed to increase the bracelet's longevity by protecting the precious metal. As Jack reported in his Instagram post on this horological revelation, "When the bracelet moves … it reduces friction as the ceramic tube ensures that the metal pin does not grind the metal bracelet especially when it's dirty, with grime and dust acting like sandpaper. Great innovation and I have not seen this being used in other brands."
Time+Tide caught up with Jack to hear more …
T+T: What instigated this chat are the fantastic macro shots you put on Instagram of this widely unknown detail of the platinum Oyster bracelet. How did you make this discovery, and what do you feel it adds to the watch?
Jack: I love to size my own watch bracelets or even punch the hole on a leather strap to make the watch work on my wrist. So, as I was sizing my newly acquired 116506 "Platona" with baguette diamonds, I thought I saw the most amazing solution to what is always the main issue and weakness with metal bracelets. Namely, the stretch on the bracelet that will gradually come sooner or later due to wear and tear and abuse.
The ingenious idea of having that ceramic insert to hold the screw not only provides smoother flexing of the bracelet but, most importantly, prevents the grinding of the two metals by sandwiching this ceramic insert, much like how the jewels in the watch movement works. As the insert is made of ceramic, which is not malleable and extremely hard, the size and the dimension needs to be extremely precise: if it is too loose, it will not serve its purpose, too tight and it will not fit. You have to give credit to Rolex for this small but important innovation.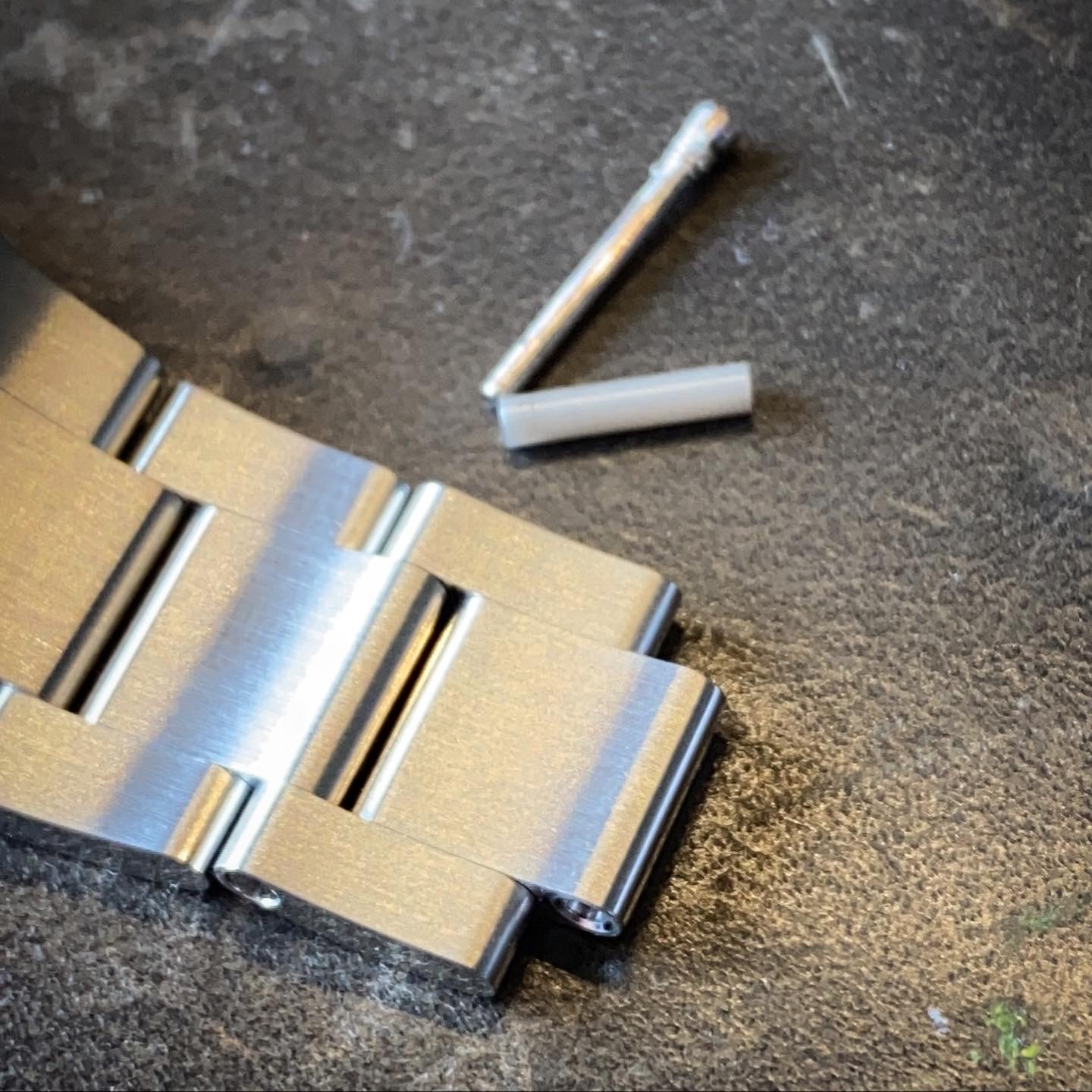 T+T: Do you have any other macro discoveries to share with us?
Jack: Only that the most "expensive" luxury watches often do not have the most perfect finishes. Sometimes it is extremely disappointing to find that many luxury watches that are supposedly well known for their finishing have flaws that I thought should have never been there. Minute dust, imperfect "mirror" black polish, misalignments … I will not go into the details just in case someone decides to put a price on my head!
T+T: What is your collecting focus at the moment?
Jack: At the moment, I do not have a collecting focus, which is interesting when I look back at how I started this journey. Originally I was directed by themes – iconic watches, sports watches from the '60s, unusual oversized dress watches from the '30s, military watches and certain overlooked brands. Or I just focused on my three favourites: Rolex, Omega and Seiko. But after a good 18 years of watch discovery, I finally settled on buying/collecting watches that I simply want to wear.
If I buy modern watches, they have to be really special. They might be watches that you don't really see from the usual crowd, unique pieces with a groundbreaking technological advancement or simply a really well-built and designed watch. On the vintage side, I'll still continue to hunt for the really rarer pieces that give me that thrill of the chase.
So back to your question, my focus is not to have a focus, in short! This isn't meant as a criticism, but I have noticed that many collectors have such a strong focus or pursue a single brand so much that they get "tunnel vision" and overlook many great pieces. 
T+T: Could you divulge your latest acquisition?
Jack: Not yet! It is a watch that eluded me for the past five years and sadly, prices have appreciated more than four-fold. If I am lucky, I will see it by the end of next week. Here are some hints: it is a pretty rare dress chronograph from the '90s with a gold case and vintage-inspired dial.

Follow Jack at @jackwongyf to discover what his new purchase is.