When it comes to celebrity endorsements, Patrick Swayze's sixth cousin once removed John Cameron Swayze is simply not modern watch brand ambassador material. A news anchor and game show host during the '40s and '50s, Chris Hemsworth he wasn't. The 1960s, however, was the perfect era for Swayze to take to timepiece advertisements.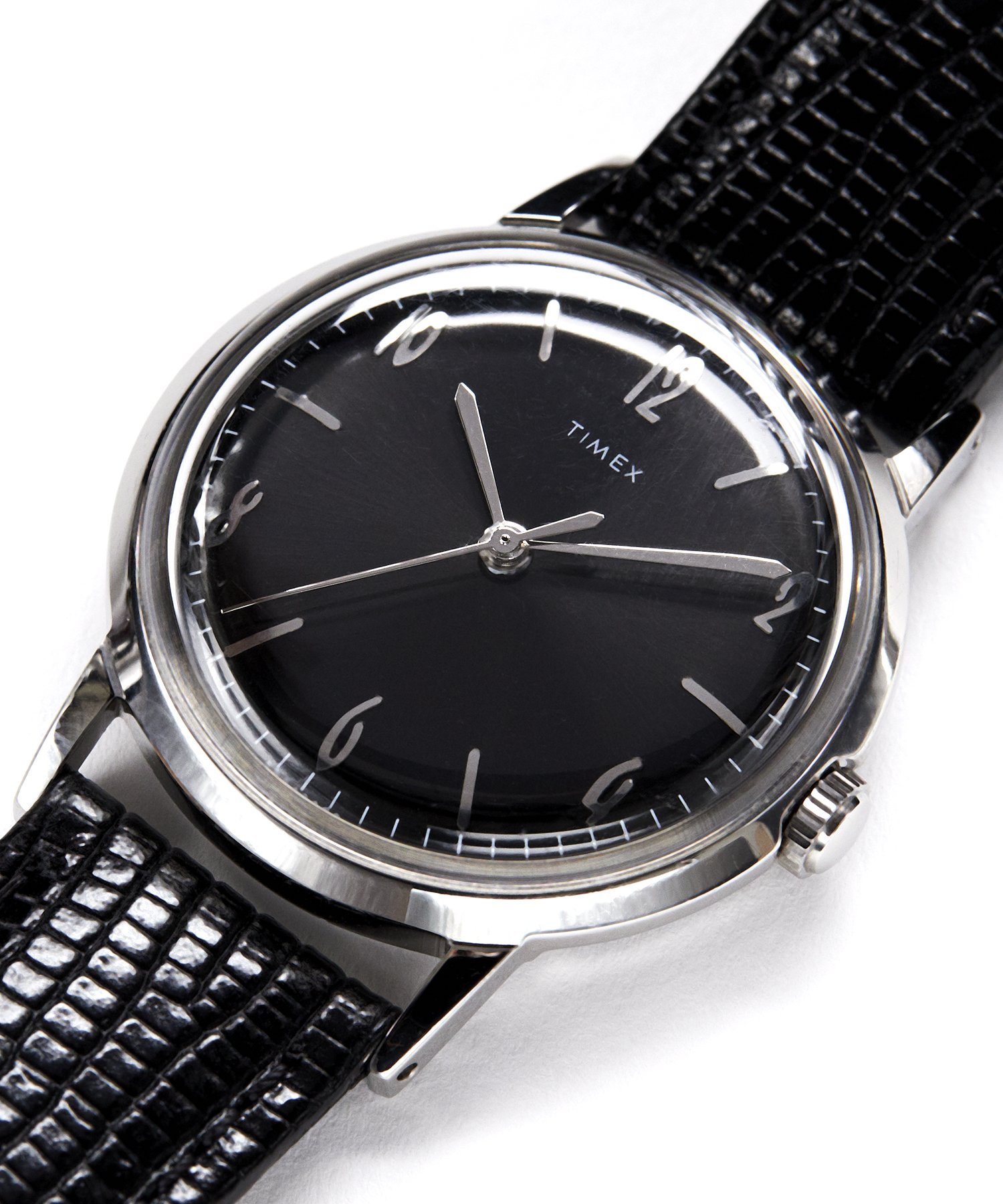 Whether being caught mid-air by a trained dolphin, or held in the hand of a free-falling diver jumping off the edge of Acapulco's cliffs in Mexico, Timex watches were the action-bearing beaters of their day. And, in a move that predates similar 'torture tests' by over 60 years, here Swayze, with a little help from Satchmo, can be seen to put the brand new Timex 100, entombed in ice, into what appears to be a supercharged blender, sans blades. For good measure, he throws in a few big cubes of ice. G-Shock, eat your heart out. (The action really kicks off at 1:30)
Timex needed clarity and credibility, and that's where John Cameron Swayze's authoritative "takes a licking and keeps on ticking" mantra found its mark. Enter, the earliest iterations of the Timex Marlin.
Timex's reissue of the cult-classic Marlin in 2017 marked the beginning of their slow but sure return to mechanical timepieces, aided by the largest movement manufacturer worldwide, Seagull. It was a daring move: 34mm, hand-winding, and on an incredibly dressy gloss-black leather strap, the Marlin couldn't have been further away from the bulky sports watches most modern customers are accustomed to. The reason for Timex's commitment to accuracy? Well, the original Marlins were just frankly unbeatable.
Rather than a single reference, the name Marlin refers to a family of watches spanning multiple decades. Originally manufactured in Great Britain, the ethos seemed to be water resistant watches with few complications to reduce the chances of something breaking. With earlier militaresque models from the '50s sporting luminous numerals and bright red seconds hands, the style evolved in the '60s into the elegant and sleek style we are more used to seeing today. The dial variations are almost endless, some with applied indices, others with full Arabic or even Roman numerals, but always with thin hand sets and the word 'Marlin' nowhere to be seen other than promotional materials.
When demand for automatic movements grew in the '70s, the Viscount series was there to fill the market. While not technically a true Timex Marlin, many of the design cues remained the same, just stretching the case sizes up to 37mm and 12mm tall, including those domed acrylic crystals.
Retailing at between $10 – $15USD (around $85 USD, adjusted for inflation), Timex watches soon gained an unfortunate reputation with watchmakers as being disposable. Many would, and still do, refuse to service them, as it was so much more economical to just buy a brand new model. By all accounts, however, they did run well, and while some savvy shopping may be needed, a vintage Timex can be found on auction sites still running within a minute per day.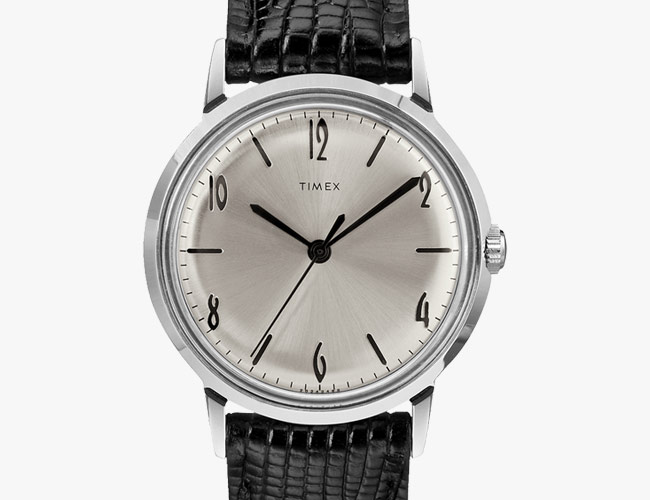 Whether you're looking for that Mad Men charm on a budget, or just wanting a simple watch that won't draw unwanted attention, one of the many new Timex Marlin variations may be for you. Since the almost immediate sell-out success of the 2017 model, Timex has since grown its catalogue to cater for all needs. And it's opened up its archive to New York designer Todd Snyder, who has been responsible for talent scouting this prolific brand back to prominence.
"There are no secrets to what I do," Snyder says on the Timex website. "I'm just a storyteller. When I see something vintage that has potential, I strive to bring it back in a contemporary way."
The smaller hand-wound classic styles are still there, now with a wide variety of dial, case, and strap combinations, but they have also released a larger 40mm automatic and date display version to reel in the doubters. If you feel an affinity for the history, vintage Marlins are quickly becoming more and more collectible. To say they should be kept in vaults and given multi-million dollar insurance plans is unrealistic, but if you enjoy the hunt for second-hand bargains then don't dare dally.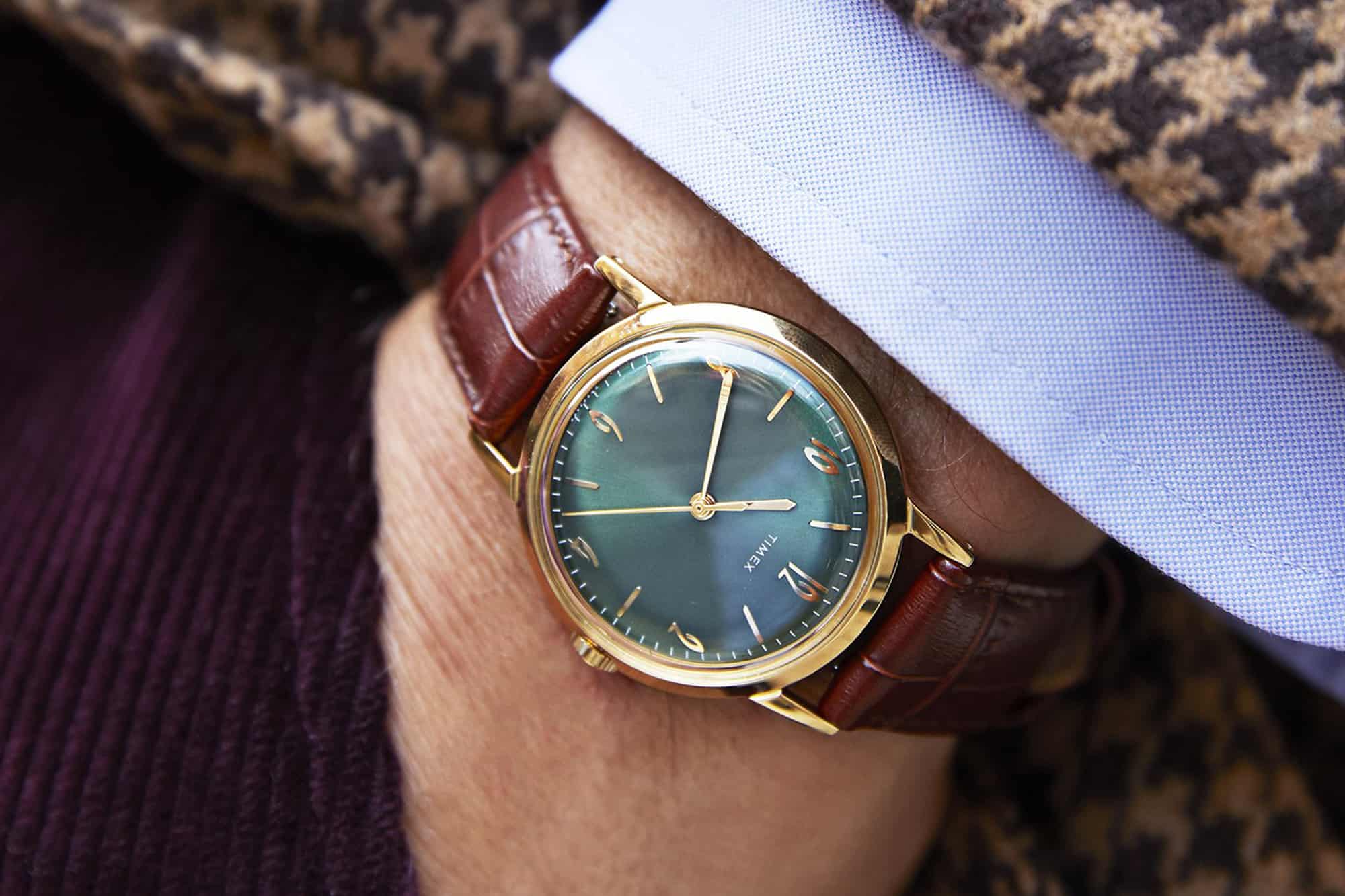 "Isn't it time for a Timex in your life?"
— John Cameron Swayze, 1962