Movement manufacturer La Joux-Perret take on Swiss giants
Borna Bošnjak
I'm fairly certain that the E, T, A, 2, 8 and 4 keys on my keyboard have faded more than others. Despite their claims of no longer supplying off-the-shelf movements, ETA still has a significant stronghold on Swiss movement manufacture, partly due to supplying the Swatch Group. This makes it incredibly difficult for any newcomers to get a foot in the door, as only a handful have managed significant production numbers, with only Sellita managing around a million movements per year. For context, this is still just a fifth of ETA's output. There is a(n) (old) new kid in town, however. La Joux-Perret (formerly Jaquet-Baume) supplied high-end movements for the likes of Armin Strom, Romain Jérôme and the LVMH group. It was purchased by the Citizen Group in 2012, and over time moulded into what they are today, hoping to become a significant force in movement supply.
The semi-novel novelties
Towards the tail end of 2021, La Joux-Perret announced a trio of brand-new movements. Not only will they be produced by the manufacture, but they'll also be a drop-in replacement for some of the industry's most common models.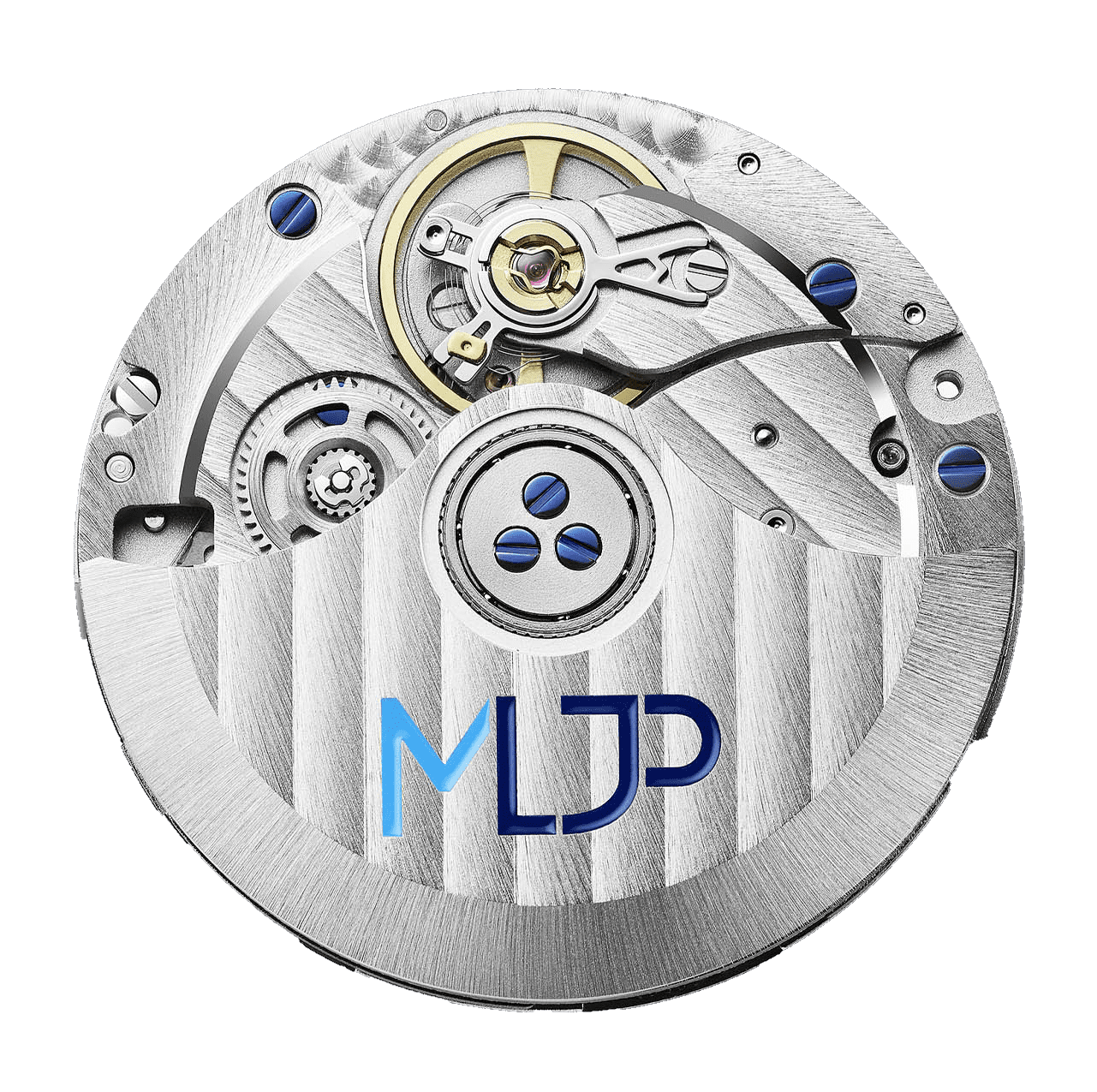 The first, and the one likely to see most adoption is the G100. Its dimensions are compatible with that of the ETA 2824, and in extension all of its clones. Unlike those, however, it features a solid 68-hour power reserve, and a rotor held in place with three screws, found on the higher-end ETA 2892. For more details, you can check out this brilliant deconstruction by The Naked Watchmaker.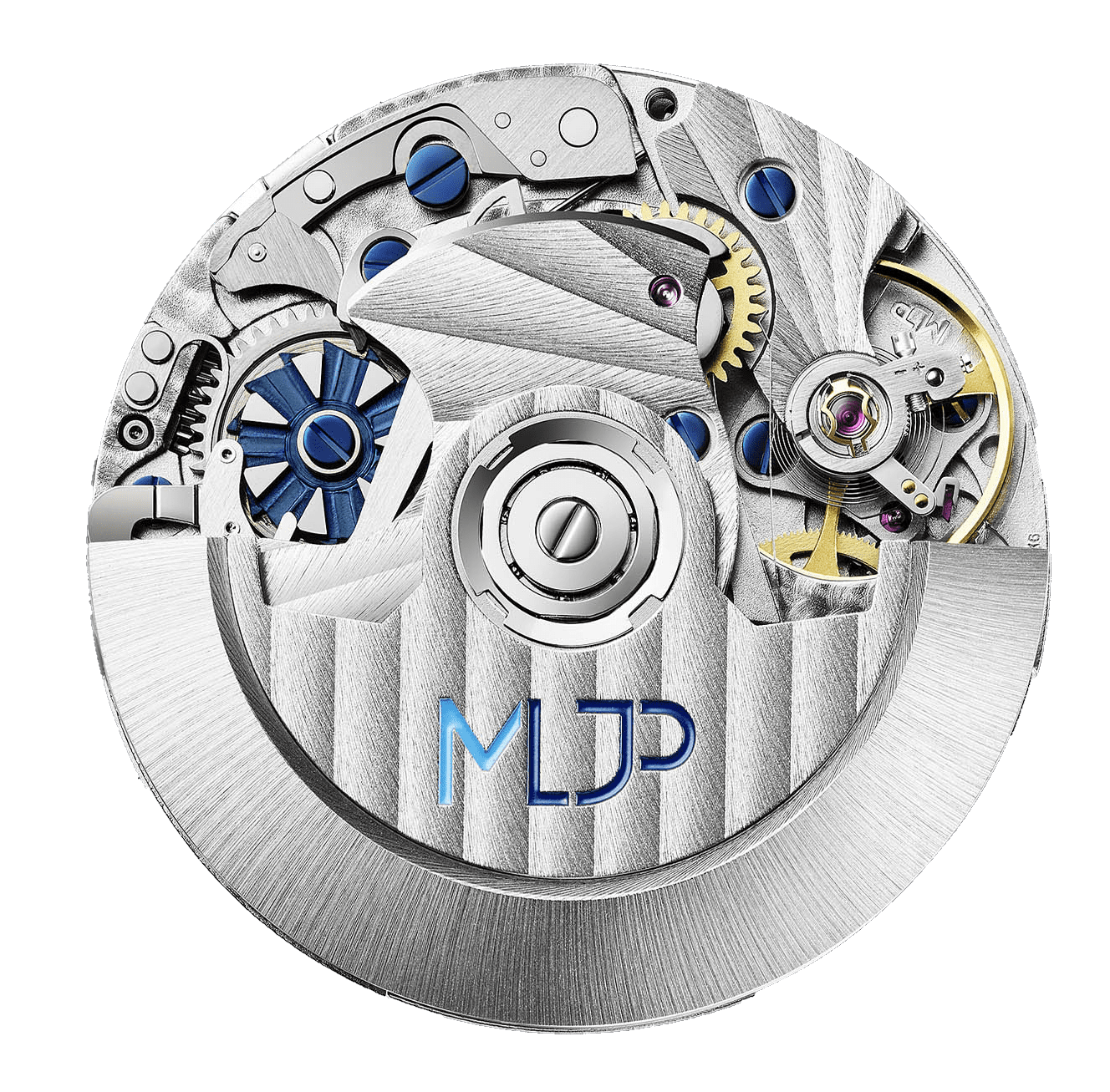 Show me a Swiss automatic chronograph, and I'd be fairly safe placing a bet that it contains a Valjoux 7750 or one of its many derivatives. It's those numerous movements that La Joux-Perret is looking to displace with the new L100. Unlike the Valjoux, however, the L100 is a column wheel-operated movement and comes complete with a 60-hour power reserve.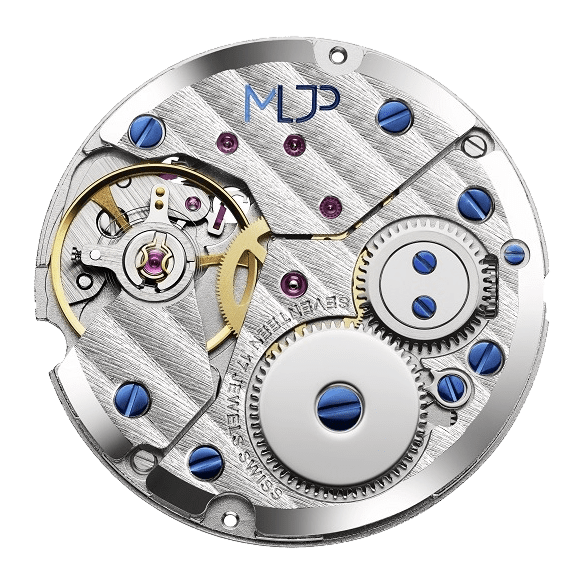 Finally, it's the slim and slight D100. Keen-eyed movement nerds will notice an immediate connection to ETA's Pesseux 7001, which has served as inspiration to the likes of Nomos and their Alpha calibre. The La Joux-Perret take on this 1970s manual winder keeps the thin 2.5mm height and 3Hz frequency, but ups the power reserve to 50 hours. It's also the only one that has not seen use yet, with La Joux-Perret touting a 2023 release.
However, there looms a Miyota-shaped elephant in the room. The Japanese movement manufacturer is also part of the Citizen conglomerate, and taking a closer look at one of their most popular calibres reveals some cues that may have inspired La Joux-Perret's movements. The Miyota 9015 has long been the affordable, Japanese alternative to entry-level Swiss calibres, and an improvement over the lower-beat Seiko NH35 and Miyota 8000-series models.
Positioning of the balance wheel and cock, the layout of the bridges and jewels and the first drive wheel all hint at a close connection between the Miyota calibre and the G100. Apart from the fine decoration and blue screws, one of the more noticeable differences between the two is in the regulation system, with the G100 adopting an A-shaped index, as well as a thickness increase for the G100, to make it more compatible with ETA 2824 dimensions. As a unit, it's clear that the G100 is a finer movement with better finishing, though there is undoubtedly a strong connection to the Miyota.
The early adopters
Though it's been less than a year since their release, we've already seen extensive use of these new calibres. With an eclectic collection of watches they've been featured in, it's clear that versatility won't be an issue, surely owing in part to their industry standard dimensions.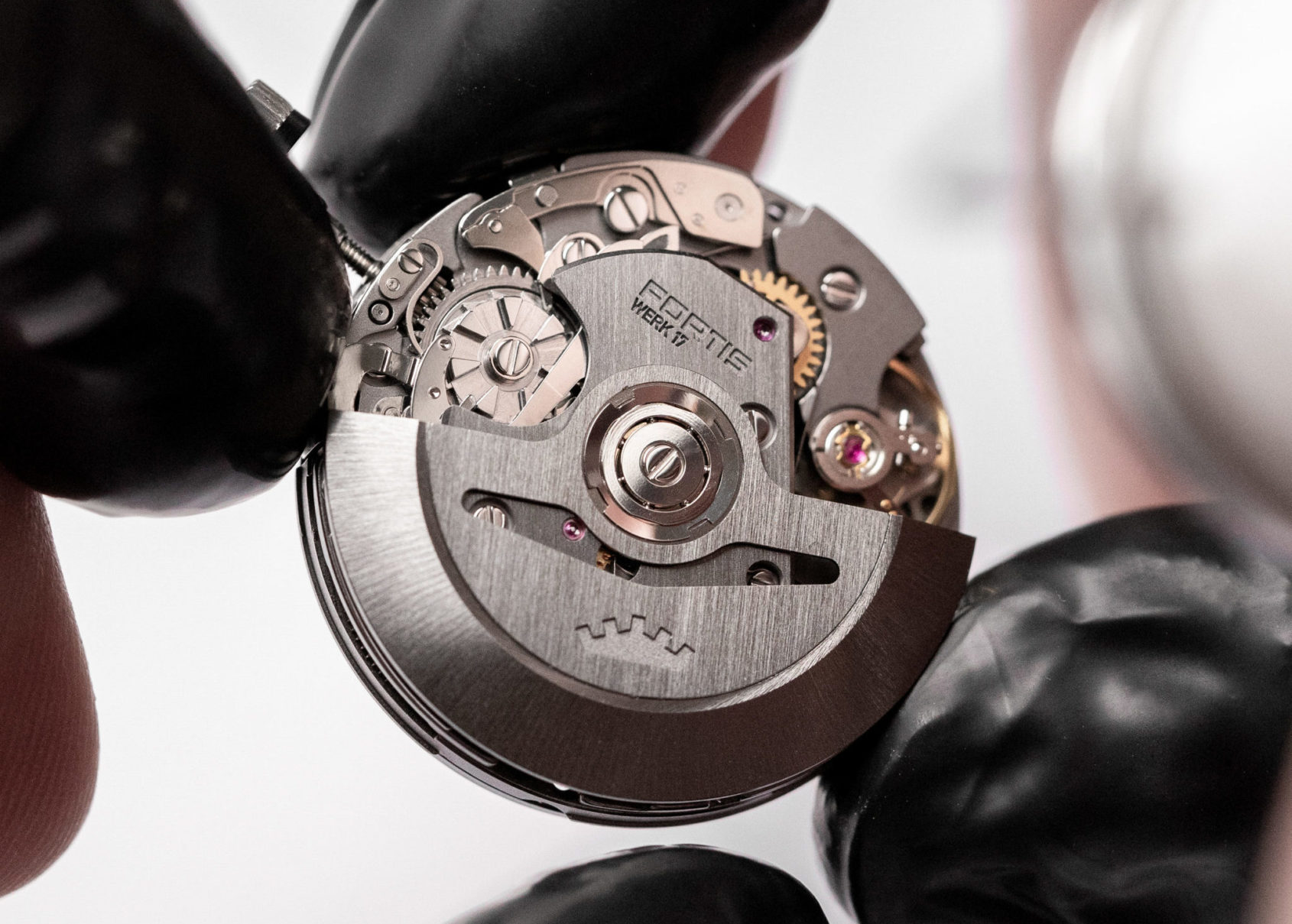 Debuted in the brand new Fortis Stratoliner, the WERK 17 is a collaborative effort between La Joux-Perret and Fortis. Following their success into integrating Kenissi calibres into their other offering, the WERK 17 was famously torture-tested by stratospheric exposure. To find out the results, you can check out our coverage of the test here.
Frederique Constant has been counting on their in-house calibres and the introduction of the Highlife collection to slowly but surely continue their upmarket creep. The FC-391 calibre in the Highlife Chronograph is yet another example of the mid-range luxury appeal of La Joux-Perret's L100.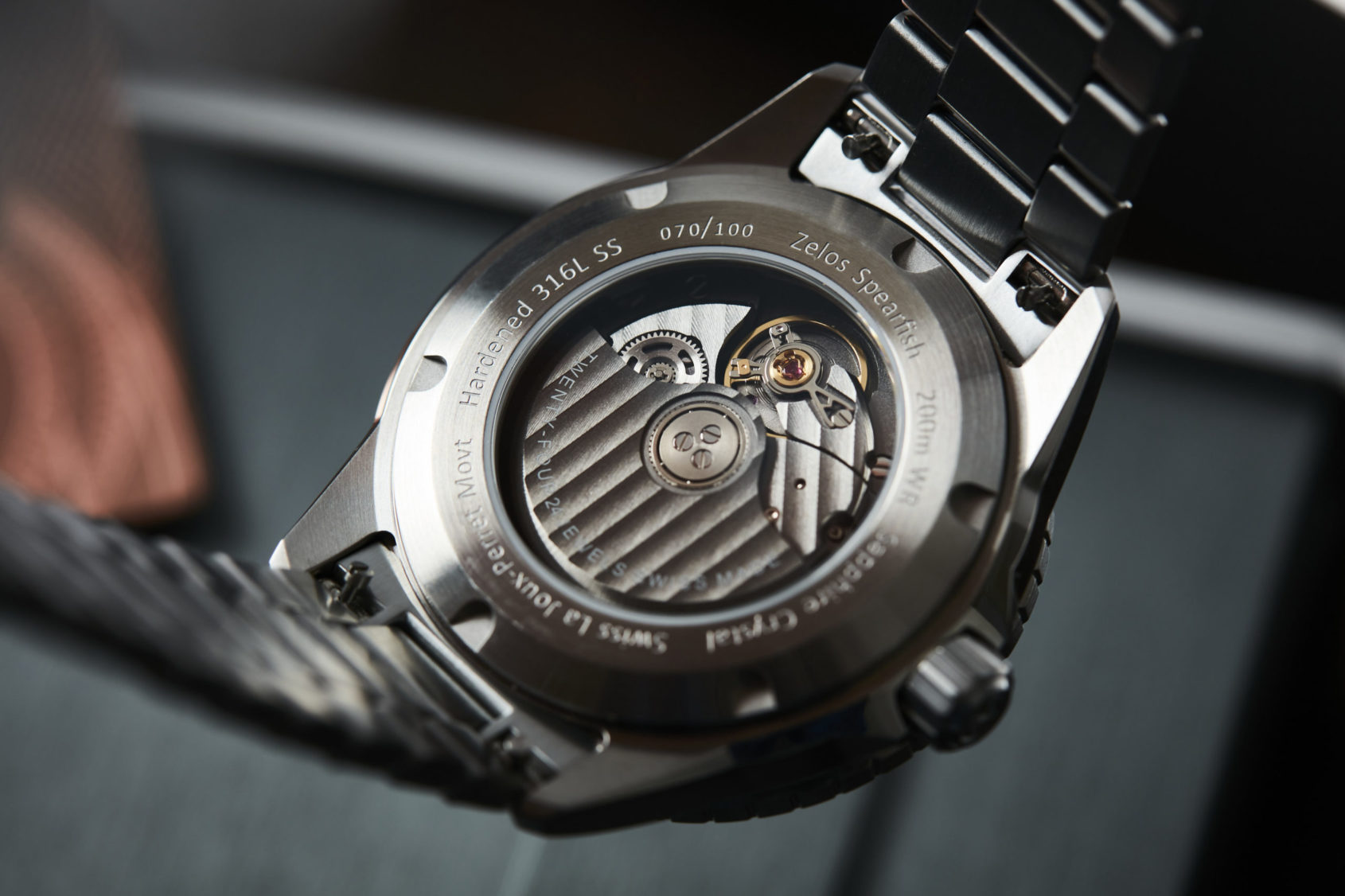 A giant in the microbrand space, Zelos proudly announced their new Spearfish and the G100 Soigné movement that powers it. This particular grade is regulated to four positions, with a claimed accuracy within 15 seconds per day, as opposed to the 20 second deviation of the Standard grade.
Another microbrand employing the G100 is Furlan Marri, using it for their first mechanical release, the 2116-A which is at this point long sold out. Despite hiding it behind a solid caseback, it's still handsomely decorated with Geneva striping, palladium-coated rotor and heat-blued screws.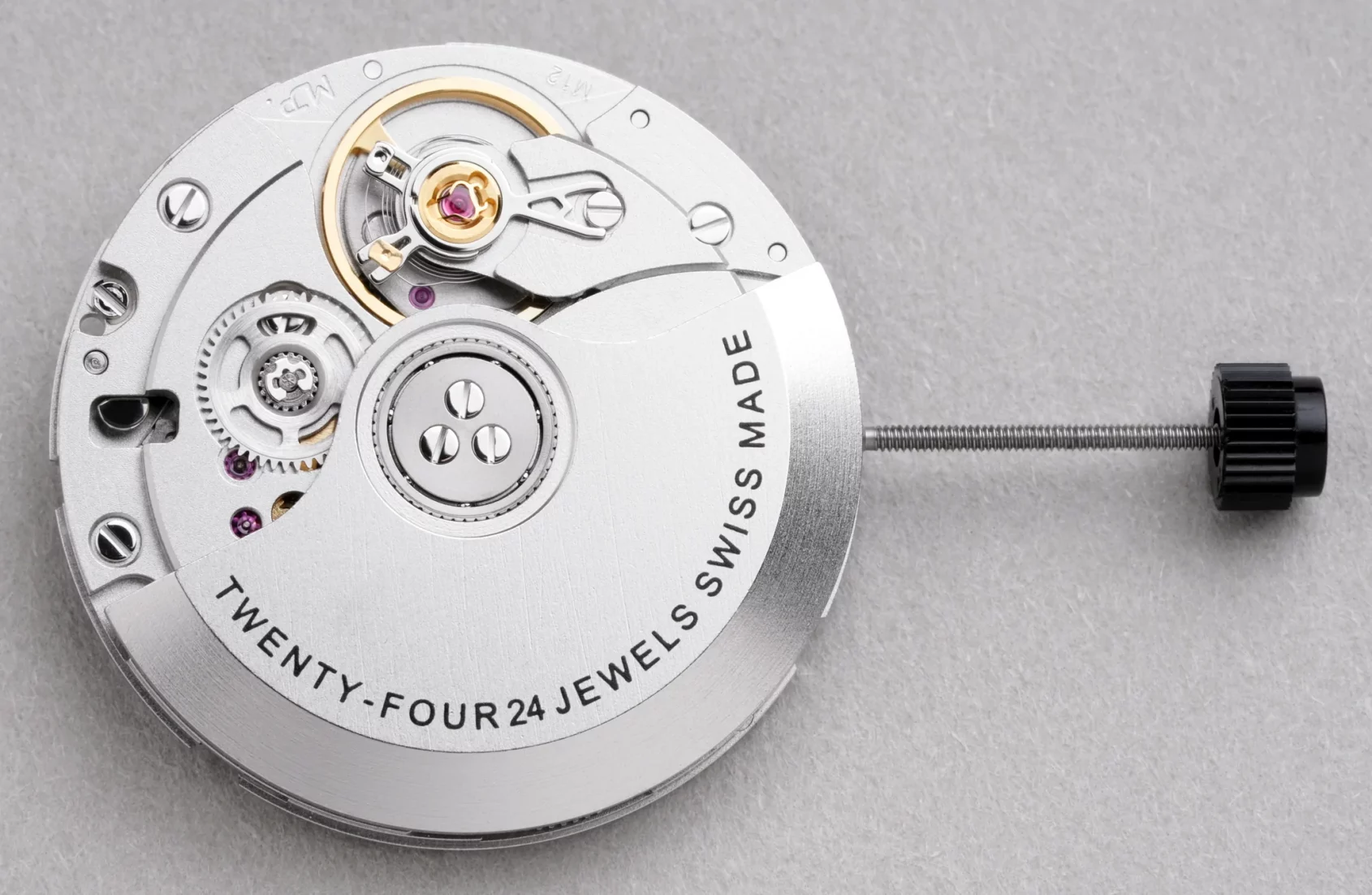 Thus far, anOrdain have used the ETA 2824 and Sellita SW200 movements, as well as their manually-wound versions for their wonderful enamel dial pieces. With the introduction of the G100, they'll be adding it as an option for their Model 1. AnOrdain's watchmaker, Chris Roussias, seemed pleased with the movement's performance, as well as LJP's dedication to providing spare parts for servicing in this short overview.
Significant possibilities for La Joux-Perret
What the future holds, nobody knows. However, considering La Joux-Perret's backing by a resourceful group and previous watchmaking accolades, it's looking bright. Their trio offers better specifications than the movements they look to replace, albeit at a higher cost – anOrdain charges an additional £300 over a manually-wound Sellita SW210, which is not insignificant. A quick browse on eBay reveals G100s selling for US$295, approximately US$100 more than ETA 2824s and SW200s, which seems like a decent proposition.
As for La Joux-Perret's mingling with Miyota, I'm not overly concerned, as the movement performance will speak for itself over time. What I could certainly appreciate, however, is more transparency on the design, as it doesn't take much for their similarities to be revealed.