These watches prove Chinese watch brands are making horological strides
Borna Bošnjak
When mentioning China and watchmaking in the same breath, many will often incorrectly assume that it is sparse with horological sustenance. This is quickly proven false, given that companies like Sea-Gull make five times the number of movements that ETA produces annually, microbrands like Atelier Wen strive to make craftsmanship affordable, and artists like Zehua Tan, Ma Xushu and Celadon HH push the envelope of haute horlogerie in the country. Chinese watch brands clearly have a place in today's watchmaking world, regardless of the category that's being talked about.
Atelier Wen
Dials are a bit of a specialty for Atelier Wen. They're one of the rare brands that can pride themselves on hand-carved guilloché dials, in this case created by master craftsman Cheng Yucai for the Perception model, which we did an in-depth review of here. This proudly Chinese manufacturer also has a porcelain dial under their belt with their release of the Porcelain Odyssey, while keeping all of their models relatively affordable.
Celadon HH
Part of a trio of brands under Benjamin Chee's umbrella, Celadon HH focuses on high-end pieces. Incorporating cloisonné dials made by master Xiong Songtao, the inspiration riffs off both western and eastern art, whether Van Gogh's Starry Night or a classic Chinese scene in Peacock and Peonies. For those less artistically inclined, there's the beautifully-executed Century Regulator. The watches are powered by a manually wound movement created and extensively decorated by Lin Yong Hua, who will feature further on in the list.
CIGA Design
Founded by Zhang Jianmin, China International Great Art Design – or CIGA Design, for short – employs a diverse team of designers creating uniquely inspired and affordable pieces. The highlight of the brand and their current offering has to be the Blue Planet, winner of the Challenge Watch prize at the 2021 edition of the GPHG, the intricately carved planetary pebble that partnered me for a week in this review.
Kiu Tai Yu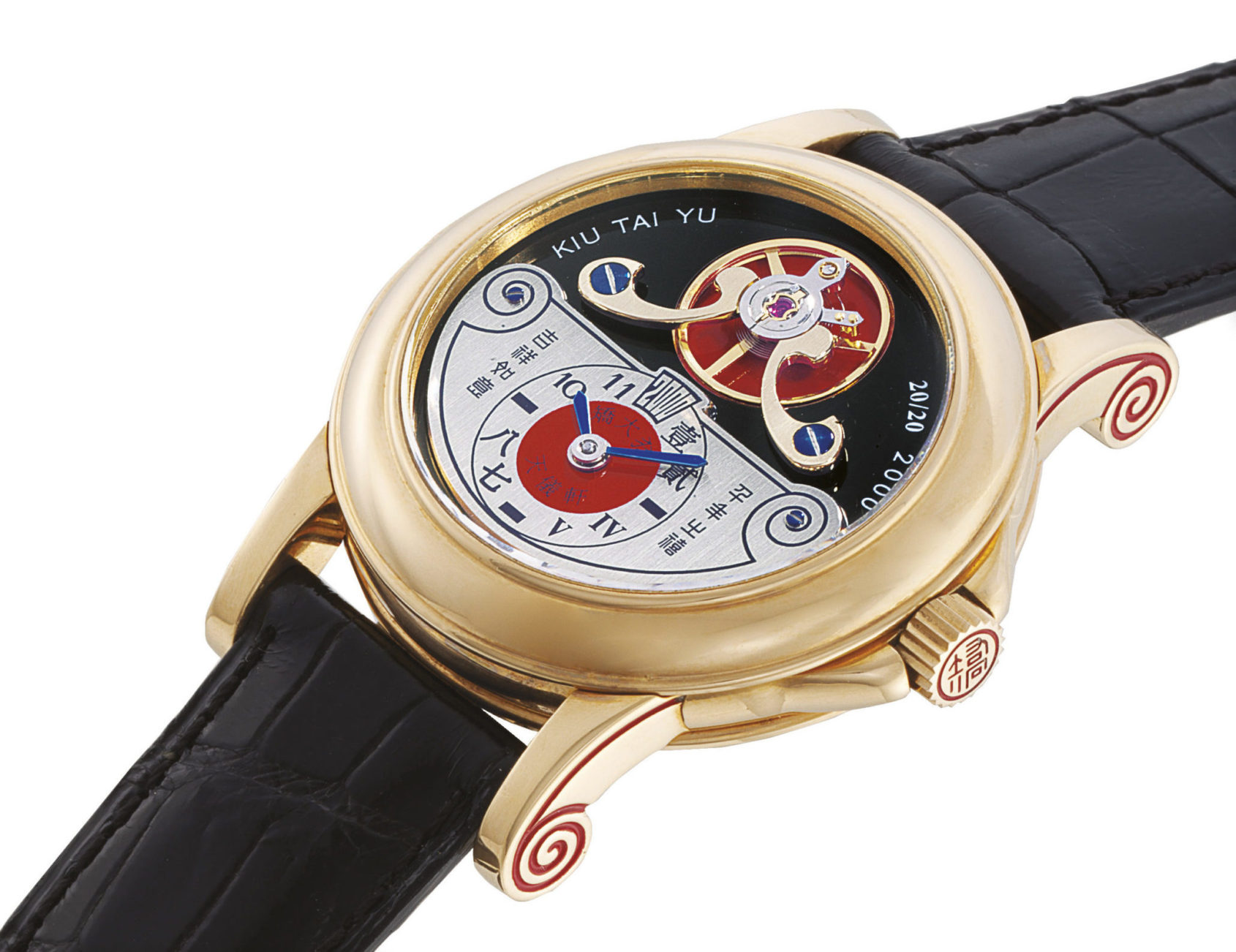 Introducing a tourbillon in 1990, Kiu Tai Yu was touted as the first watchmaker capable of producing a tourbillon in Asia, becoming the first Asian member of the Académie Horlogère des Créateurs Indépendants the following year. Inventor of the Mystery Tourbillon, which used a sapphire disk in place of the upper bridge, the Hong Kong watchmaker left a lasting legacy after his passing in 2020.
Lin Yong Hua
A self-taught watchmaker that started with the Sweda Group, one of China's two dominant watch factories, now makes uniquely inspired limited edition pieces. His day in the limelight came with the introduction of his pieces at Baselworld 2017, while his most famous work includes musically inspired watches and complications like tourbillons and wandering hours. Accredited by the AHCI for his work on the turntable-dialled No. 4, he produces about 60% of parts in his Shenzhen workshop, the rest coming from Swiss suppliers, while also collaborating with the likes of Celadon HH on their high-end pieces. You can read more about Mr Lin Yong Hua and his masterpieces at this link.
Qin Gan
Having learned watchmaking from his father, Qin Gan began his career as an artist and graphic designer, dabbling in watches on the side. In 2014 he began his watchmaking career, as he launched a watch containing a dragonfly automaton, followed by a striking hour watch in 2017, the same year he became an independent watchmaker. The Qin Gan Pastorale model pictured above bases its movement design on the Longines 30L, with the majority of components bearing a beautiful hand finish. You can read more about it in this great article by Watches by SJX.