These 7 brands prove Chinese watchmaking shouldn't be overlooked
Fergus Nash
The word 'cheap' has a lot of negative connotations, and for too many years it's been heavily associated with Chinese manufacturing. This is quickly proven false, given that companies like Sea-Gull make five times the number of movements that ETA produces annually, microbrands like Atelier Wen strive to make craftsmanship affordable, and artists like Zehua Tan, Ma Xushu and Celadon HH push the envelope of haute horlogerie in the country. Chinese watch brands clearly have a place in today's watchmaking world, regardless of the category that's being talked about. Whether it's microbrands with strict quality control or hand-made independents, the words 'Made in China' are much more likely to be reassuring thanks to modern technology and working standards. Here are some of the best Chinese watch brands to prove it.
Atelier Wen
Although they started out with their neat and tidy Porcelain Odyssey, it's the Atelier Wen Perception which has been a storming success. Their case design melds Chinese architectural influence with steel sports watch trends, and although their prices are climbing they still represent a value option compared to Swiss brands of similar craftsmanship. A lot of their popularity actually stems from one particular craftsman, being the master Chen Yucai who produces all of their guilloché work. Having dedicated himself to the art of guilloché and even building his own rose engine, each Atelier Wen watch becomes a handmade work of art with astonishing precision. They've also done several collaborations now, expanding their catalogue with limited editions of new colours and patterns.
Celadon HH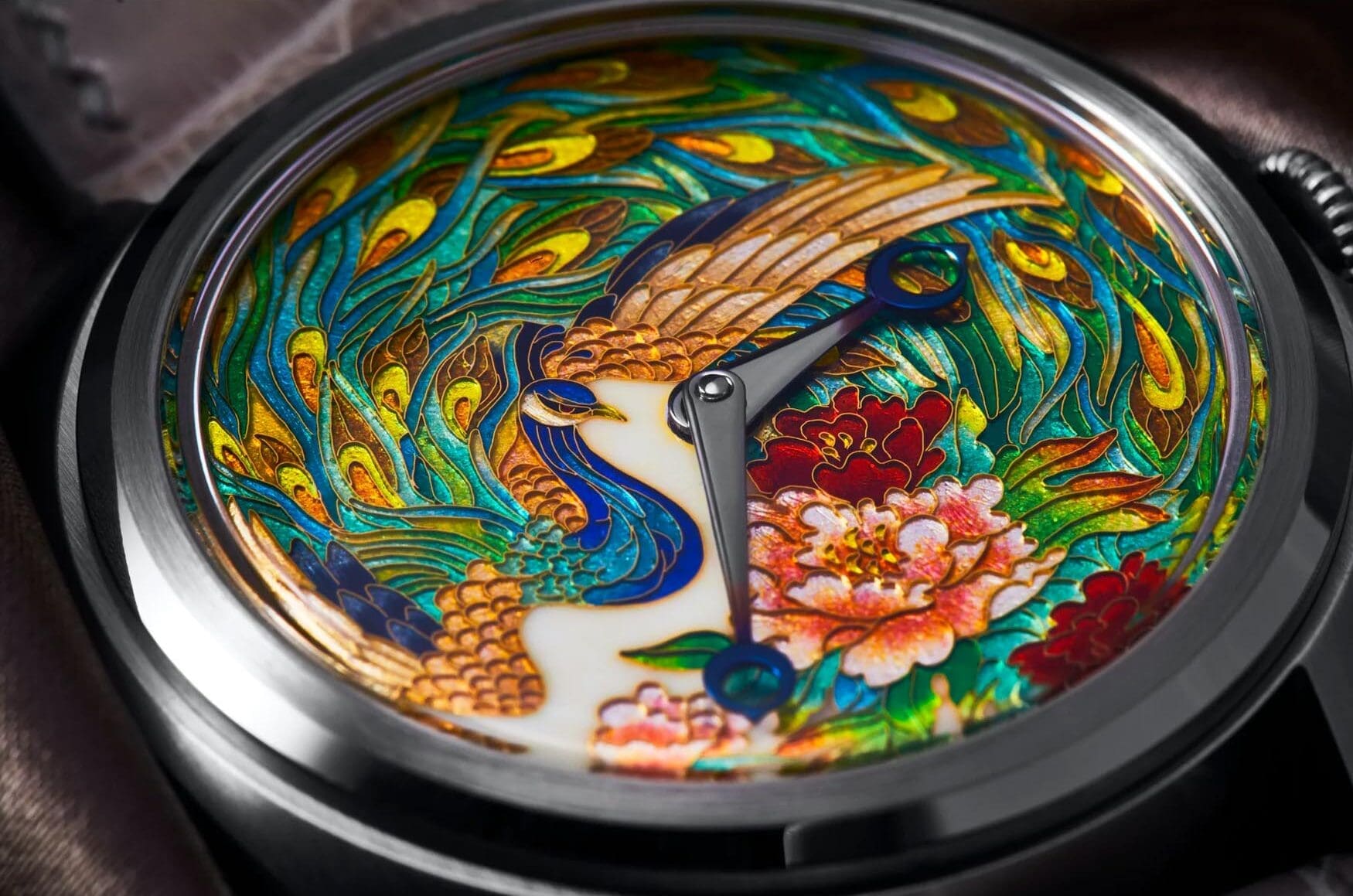 Benjamin Chee was born in Singapore and studied in London, but it was his Chinese heritage that called to him the strongest. Following passions for bespoke items and wristwatches, the natural progression ended up with him running three separate watch brands with incredible artisans involved. Celadon HH, the oldest of the three having been founded in 2012, focuses on traditional Chinese craftsmanship and styles. This brand has two avenues, with the main Celadon HH collection incorporating elaborate enamel artworks of Chinese scenes, and some references to Western art occasionally. Each one of these watches is made to order, with a movement made by Lin Yong Hua who we previously covered. The second collection is a much more affordable range called Maison Celadon, representing traditional designs in elaborate engravings and some beautiful colours. They're powered by movements made by Beijing Watch Factory, remaining high-end and low-cost with extra decoration and testing for Celadon.
CIGA Design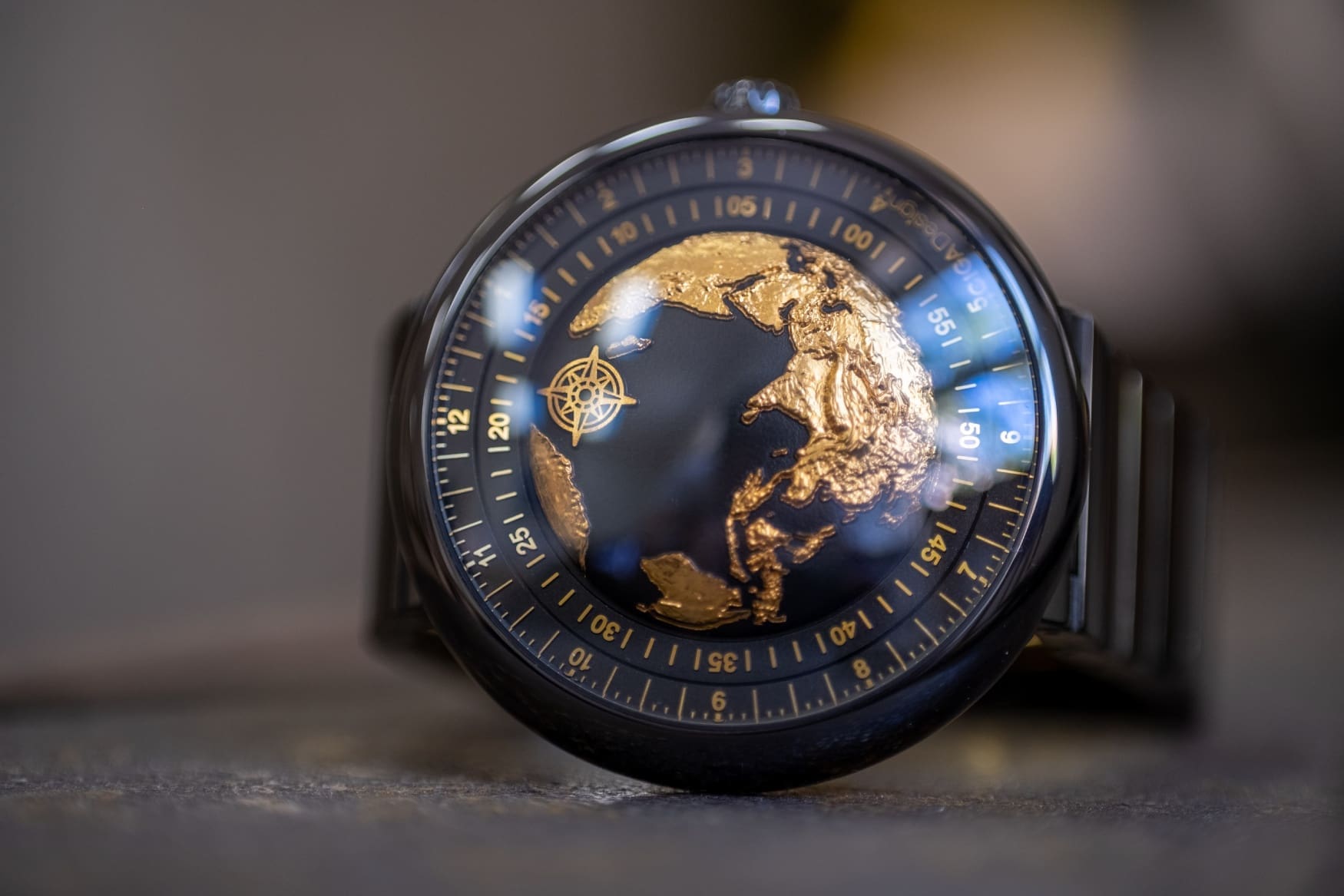 CIGA Design, or China International Great Art Design, started off in 2016 with all sorts of international artists collaborating, and they've since been collecting awards like nobody's business. My first exposure to them was through the Series C, a playful, skeletonised parody of an Apple Watch and winner of the Red Dot Award in 2017. They hit their biggest stride in 2021 however, when their pebble-cased Blue Planet worldtimer won the prestigious GPHG Challenge Watch Prize. Their current catalogue is hugely expansive, with loads of unique and pleasing designs across a range of affordable price points. If you're looking for something cutting-edge on a budget, CIGA Design have plenty to offer.
Kiu Tai Yu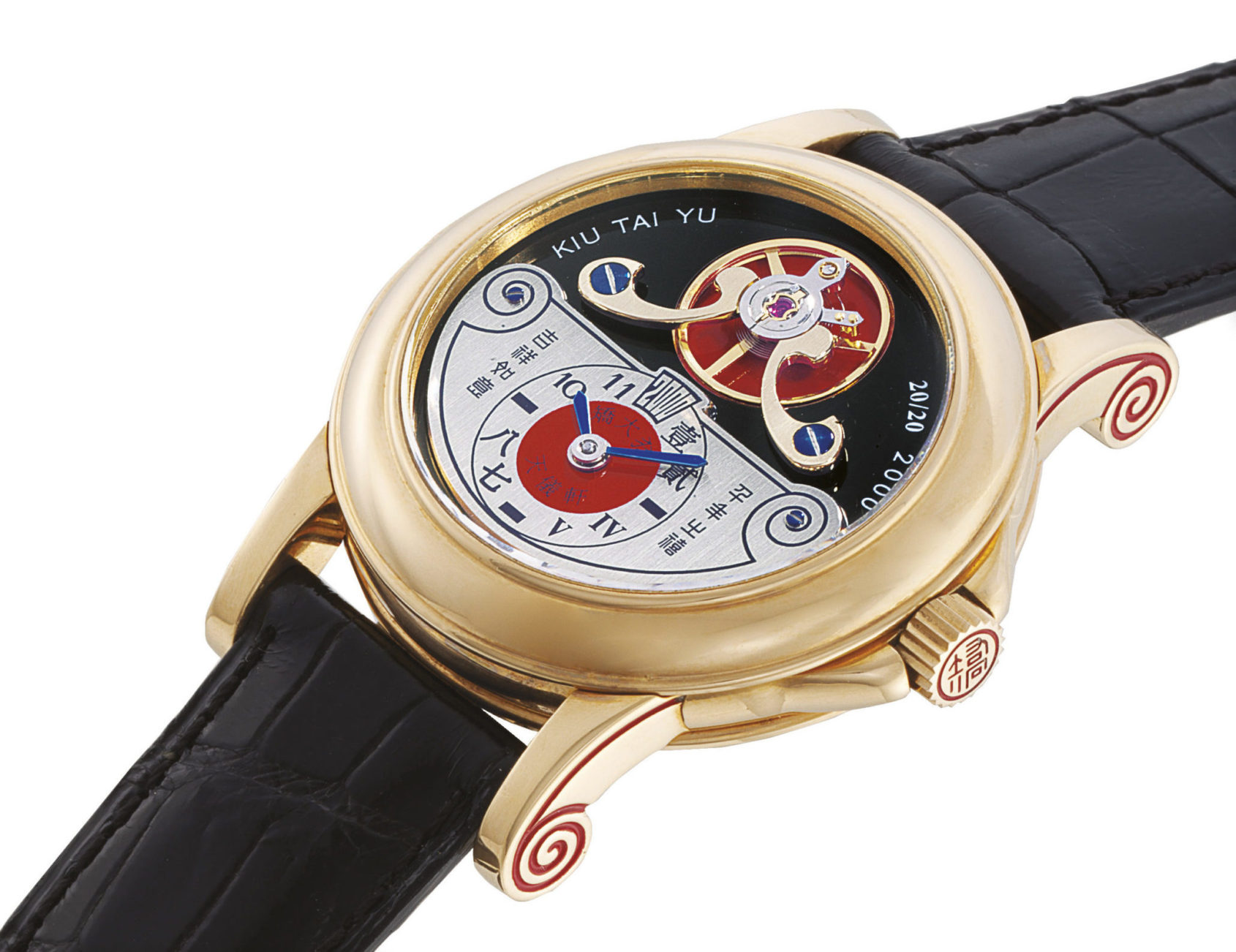 Introducing a tourbillon in 1990, Kiu Tai Yu was touted as the first watchmaker capable of producing a tourbillon in Asia, becoming the first Asian member of the Académie Horlogère des Créateurs Indépendants the following year. Inventor of the Mystery Tourbillon, which used a sapphire disk in place of the upper bridge, the Hong Kong watchmaker left a lasting legacy after his passing in 2020.
Lin Yong Hua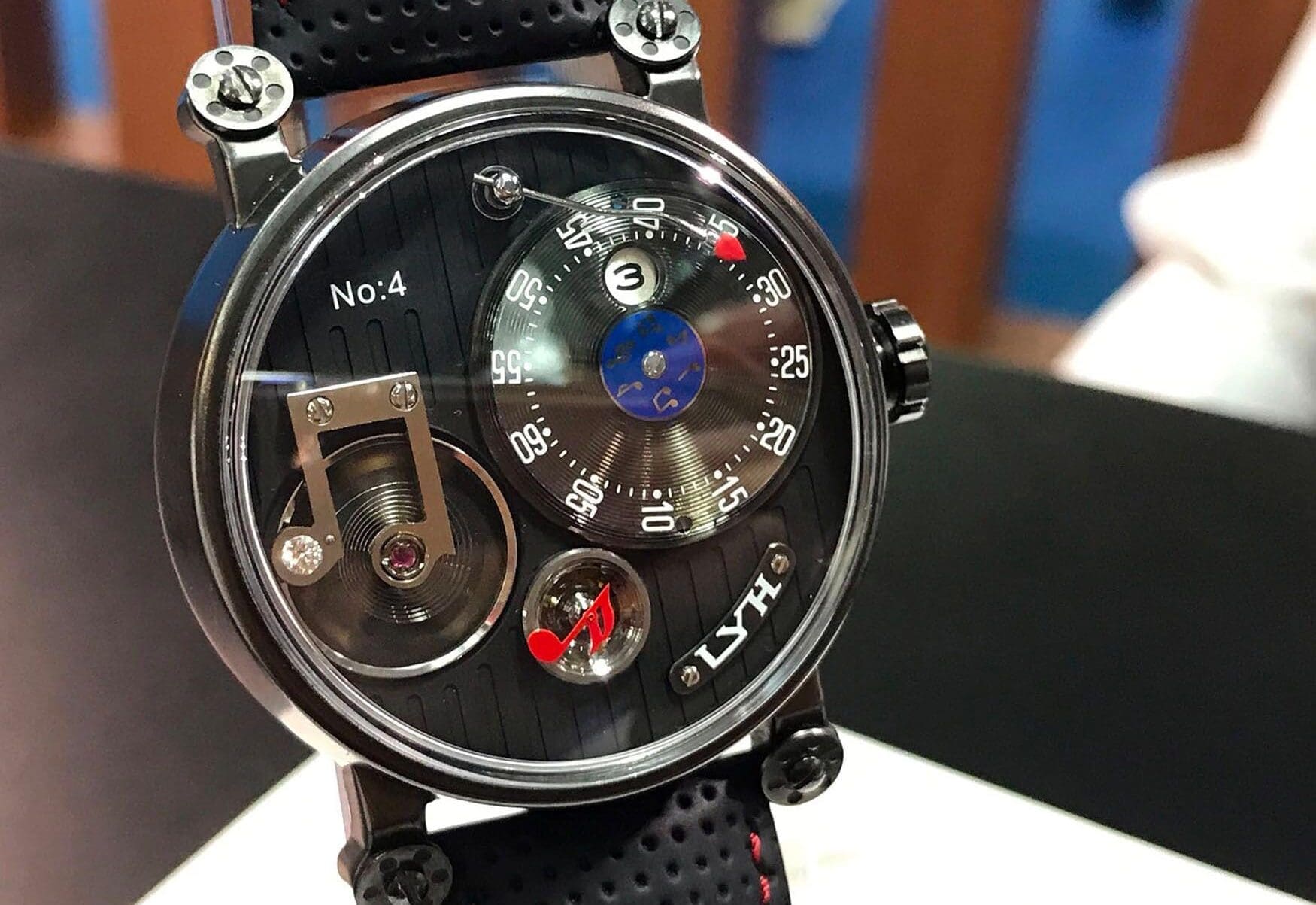 To be one of the greats, it's not enough to be technically skilled. You also need creativity, and Lin Yong Hua has both aspects in spades. He's an independent watchmaker based in Shenzhen, and each watch brims with personality. One of his latest developments is the LYH-6, with a handmade jump-hour movement, day/night indicator, power reserve, all resting on top of a mother of pearl dial. Plus, the exhibition casebacks show off some of the most beautiful movements in the game. The 'No. 4' wristwatch is a celebration for music lovers, recreating a record player on the dial, and that watch earned him membership with the Académie Horlogère des Créateurs Indépendants alongside the likes of Philippe Dufour, F.P. Journe, and George Daniels.
Qin Gan
Having learned watchmaking from his father, Qin Gan began his career as an artist and graphic designer, dabbling in watches on the side. In 2014 he began his watchmaking career, as he launched a watch containing a dragonfly automaton, followed by a striking hour watch in 2017, the same year he became an independent watchmaker. The Qin Gan Pastorale model pictured above bases its movement design on the Longines 30L, with the majority of components bearing a beautiful hand finish. You can read more about it in this great article by Watches by SJX.
Seagull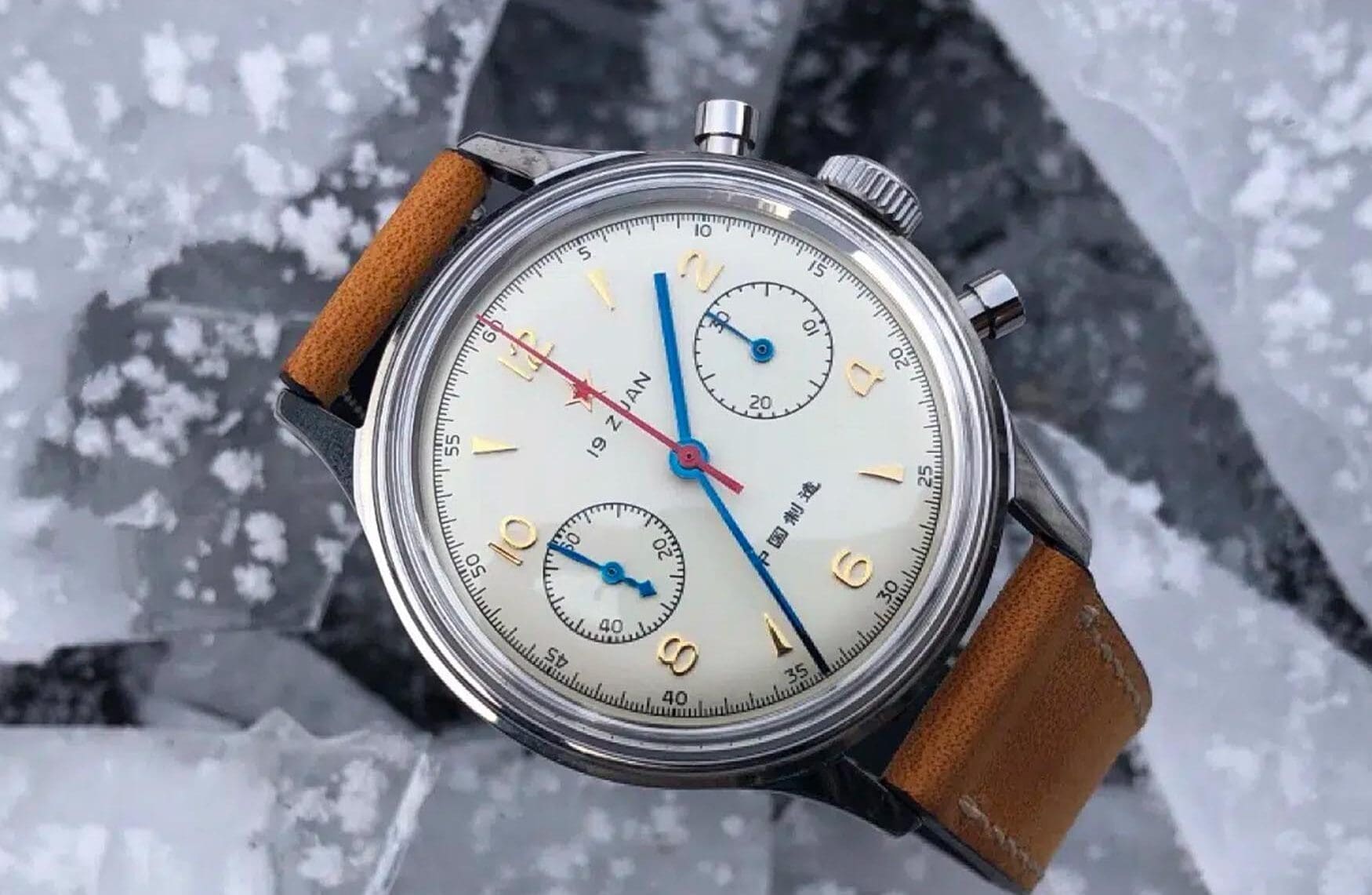 Starting off in 1955 with just four watchmakers, Tianjin Seagull (or Sea-Gull) is now the world's largest manufacturer of mechanical watch movements. In fact, it's estimated that they make a quarter of the world's entire mechanical movement production. In addition to supplying movements to countless brands, they themselves produce a wide selection of watches with varying styles and complications. Most of them are highly affordable, and their quality control has a great reputation. By far their most famous watch and movement has to be the Seagull 1963 chronograph, originally issued to the Chinese airforce and powered by the ST19. That movement has its roots in Switzerland, where the Venus company needed to sell the machines and patent required to build their Venus 175 column-wheel chronograph. Now, the 1963 can be found in plenty of collections as a historical and affordable chronograph, and the ST19 is used by hundreds of microbrands who want to offer the same.