Our first big event in the Time+Tide Discovery Studio, celebrating the Baume & Mercier Riviera, went off without a hitch
Jamie Weiss
Phew… This week has been a mammoth one for Time+Tide. We've seen the launch of the Zenith x Time+Tide Defy Skyline Skeleton "Night Surfer El Primero", the much-anticipated sequel to our first Night Surfer collaboration; we've got Andrew, Marcus and Zach over in the UAE for Dubai Watch Week riding camels in the desert with Max Büsser and hosting dinners on skyscrapers; and we've just had our first ever brand partner event in our new Time+Tide Discovery Studio in collaboration with Baume & Mercier.
2023 is of course a big year for Baume & Mercier, as it marks the 50th anniversary of the Riviera, their most emblematic watch – which was the impetus for our event last night. The weather's a bit chilly in the French Riviera right now but Melbourne put on a lovely warm night for us, with collectors from all across Melbourne and Australia in attendance for the event.
We transformed the studio into a temple to all things Baume, with references from all their collections, but especially from the Riviera range, on display for the night, including the new Riviera Azur 300m and the Riviera GMT which were unveiled at Watches & Wonders Geneva earlier this year.
I had the chance to chat with Mr Frank Lam, Managing Director Asia-Pacific for Baume & Mercier, on the night, where we discussed the Riviera's enduring popularity, Frank's take on the current state of the watch market in the region, as well as Baume & Mercier's plans for the future.
We also had some rare vintage Riviera pieces on display in our exhibition space – these watches will remain at the Time+Tide Discovery Studio over the coming week so that all those who weren't able to make it on the night will be able to check them out for themselves.
Hope you all have a wonderful weekend!
Jamie
Watch meme of the week: taste the rainbow
View this post on Instagram
Patek Philippe is normally a bastion of demure, restrained watch design… But the new Patek Philippe Aquanaut Luce "Rainbow" Minute Repeater ref. 5260/355R is not that. On the one hand, it's cool to see Patek do something different. On the other hand, it hurts my eyes.
Wrist shot of the week: I wanna go surfing
View this post on Instagram
Okay, we're clearly biased here, but Zenith's Director of Product Development and Heritage Romain Marietta's shot of the new Night Surfer El Primero side-by-side with the OG Night Surfer is a cracking shot. It really demonstrates how the Night Surfer has evolved from one model to the next – continuous design, people!
Time+Tide Shop pick of the week: Norqain Wild One Black & Khaki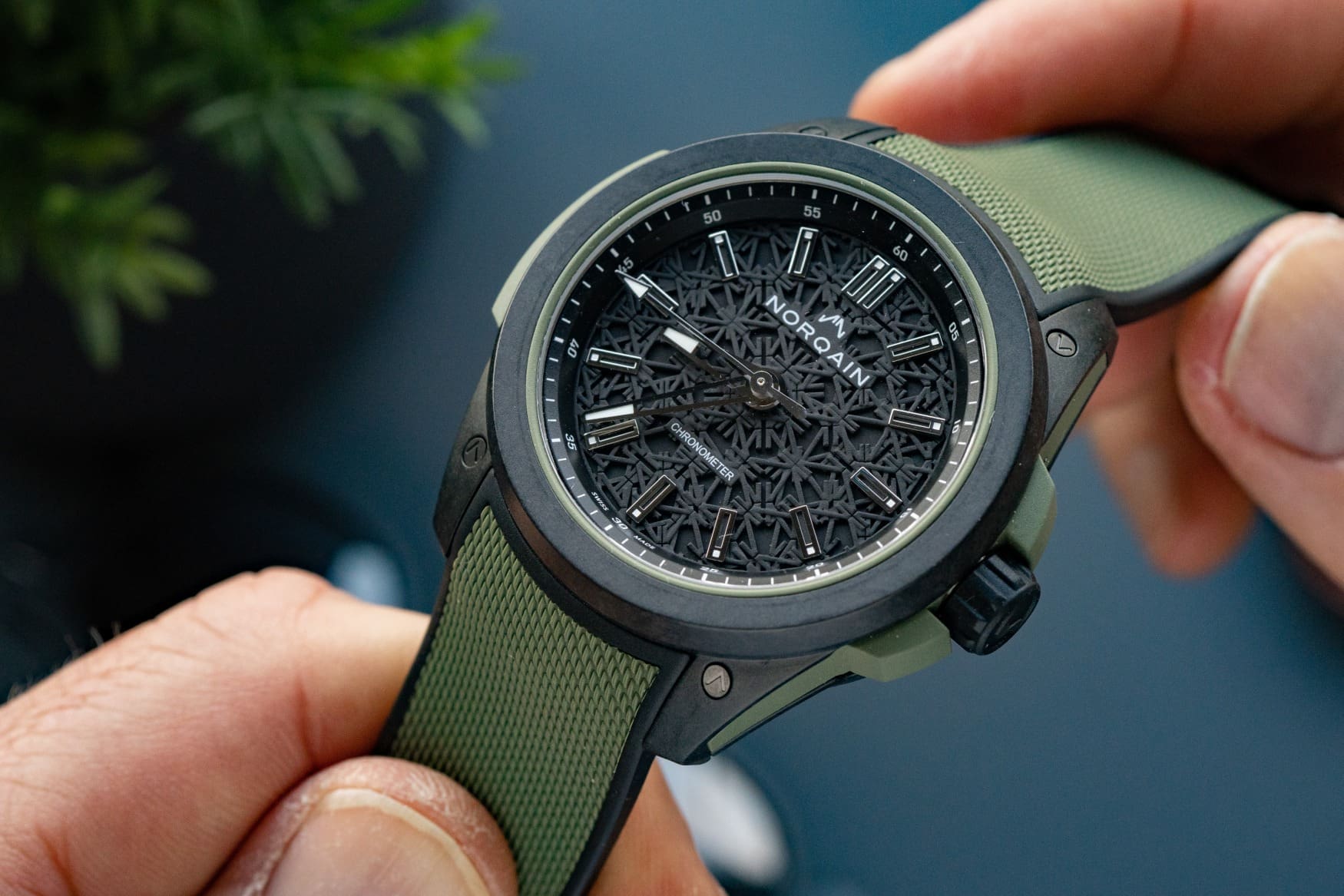 It's been a big week for Norqain as well, with the Swiss independent having just unveiled a luxe gold version of the Wild One at Dubai Watch Week. We're still a big fan of this more mil-spec khaki and black model, however. Designed in collaboration with Jean-Claude Biver and crafted from Norqain's proprietary Norteq carbon fibre material – which is 6 times lighter than steel and 3.5 times lighter than titanium – this is a spectacular and stylish sports watch.
Order now in the Time+Tide Shop. Price: A$7,600
Our favourite Time+Tide coverage of the week
VIDEO: The sequel is here – the Zenith x Time+Tide Night Surfer El Primero
Of course we're gonna talk more about this! Two years after the original Zenith Night Surfer, we present its sequel – the Defy Skyline Skeleton "Night Surfer El Primero". At first glance, you may feel like we did the exact same thing with a newer model… But just like the original Night Surfer included a slew of premiering elements for the Defy Classic Skeleton (including the micro-blasted titanium bracelet and case), the Night Surfer El Primero brings both fresh and familiar features to the Skyline Skeleton. Watch on to discover everything you need to know about our latest and greatest collaboration.
Longines's cult-favourite Legend Diver has received a period-correct makeover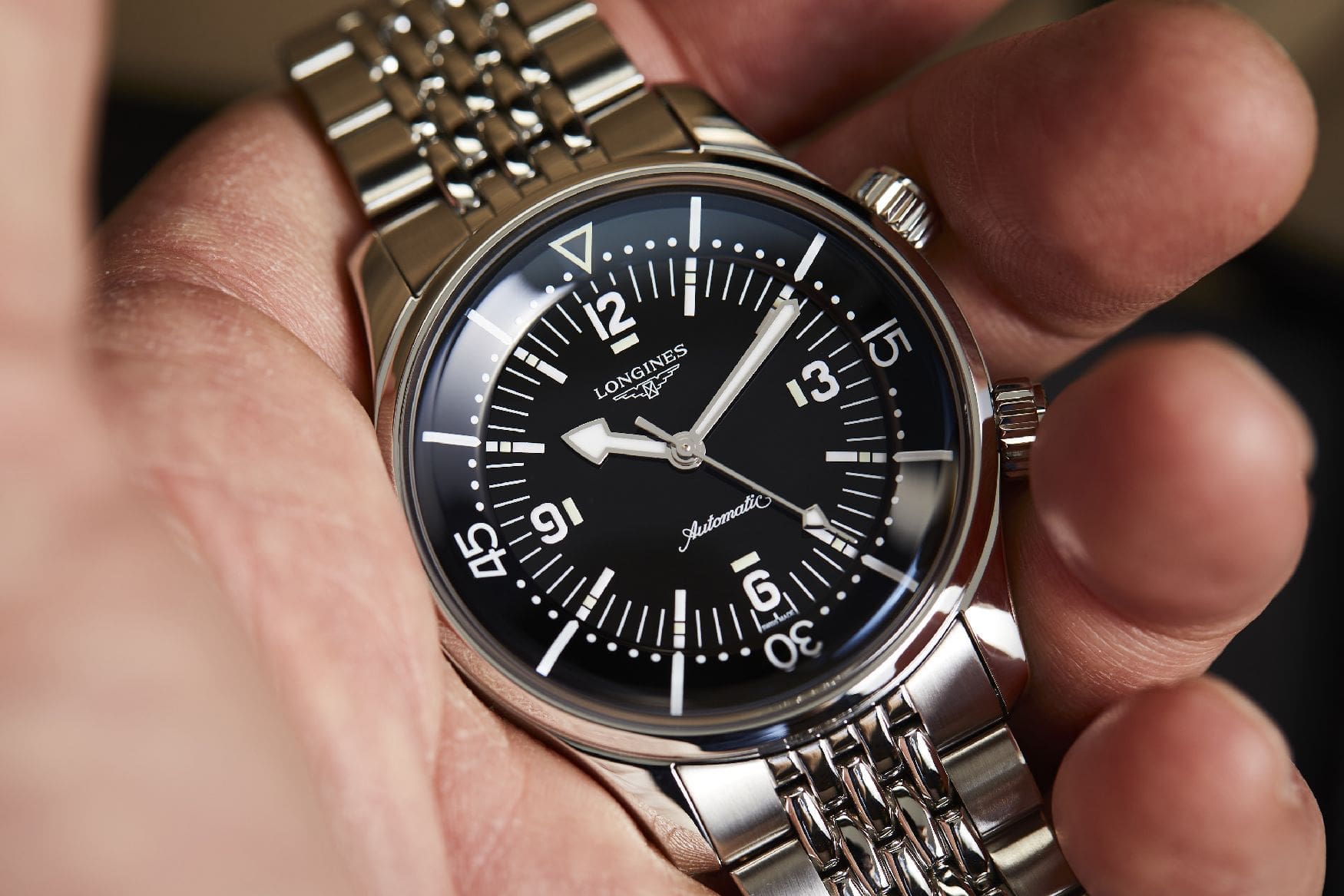 Since its introduction (or really re-introduction) in 2007, Longines has subtly tweaked the Legend Diver a few times over the years, but 2023's update represents perhaps its most substantial yet, with this retro piece made to be even more faithful to the original Longines Diver ref. 7042 of 1959 from which it takes its inspiration. Jamie takes a deep dive into the new-yet-old Legend Diver here.
How the salmon Cartier Pasha proved me wrong
Noted Pasha sceptic Borna spent a week wearing the salmon Pasha de Cartier and realised he had indeed judged a book by its cover. See how a week on the wrist changed his perspective about this funky Cartier here.