An owner's guide to the pros, cons and timeless style of the DOXA SUB 200
Time+Tide
The DOXA SUB 200 harks back to a golden era in recreational diving timepieces. Released in 2019, it's an affordable Swiss-made 200m water-resistant three-hander with an ETA 2824-2 movement, from a venerable brand with a rich association with dive watches. That heritage perhaps informs the watch's robust functionality with its sapphire crystal, sapphire bezel and endearing 'less-is-more' approach to watch design. That one line of text on the dial (SUB 200) is pretty boss when you think about the almost maniacal preponderance of big brands like Tudor and Rolex to fit multiple lines of spec/text on their dials (the Tudor Pelagos includes five lines, seven if you count "Tudor" and "Geneve").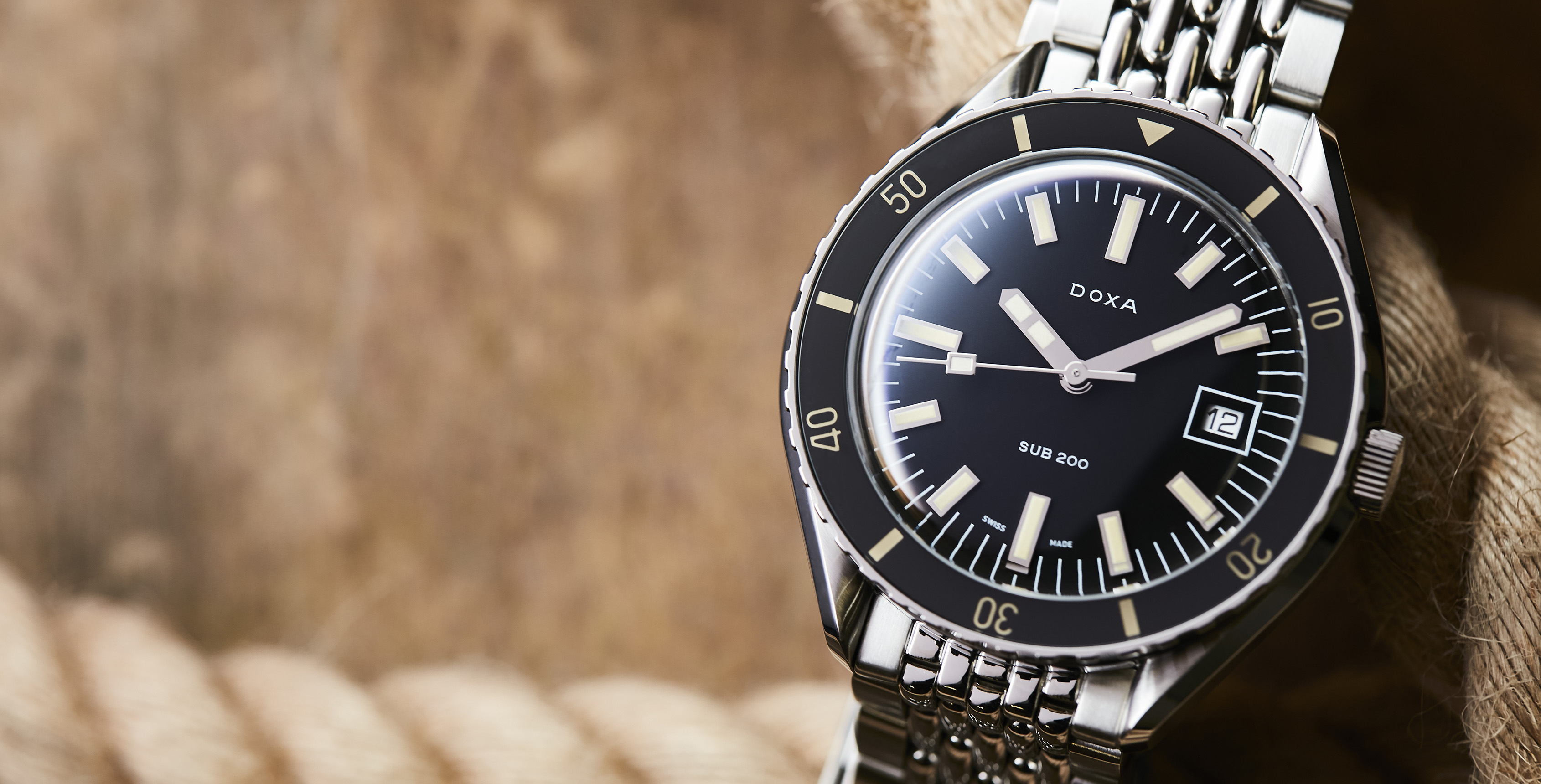 Visually, reviewers have been right to point out its similarities to the Omega Seamaster 300 and Speedmaster, with the curved lugs and case design. The watch has also been criticised for its faux-patina lume, odd-lug-width, and what some have described as a derivative styling based on the Omega and other watches from that era. But what many have failed to note is that – rather than riffing off watches of that era – the DOXA SUB 200 is actually a reissue of the company's first dive watch, that came out a few years before the famous SUB 300. More than that, it shares a position in horological history alongside not only the Omega but also the legendary Eberhard Scafograf 300. I'm here to boldly argue that many reviewers have underestimated the SUB 200, and the "less is more" aesthetic in an era where vintage watch lookalikes are seeing a boom.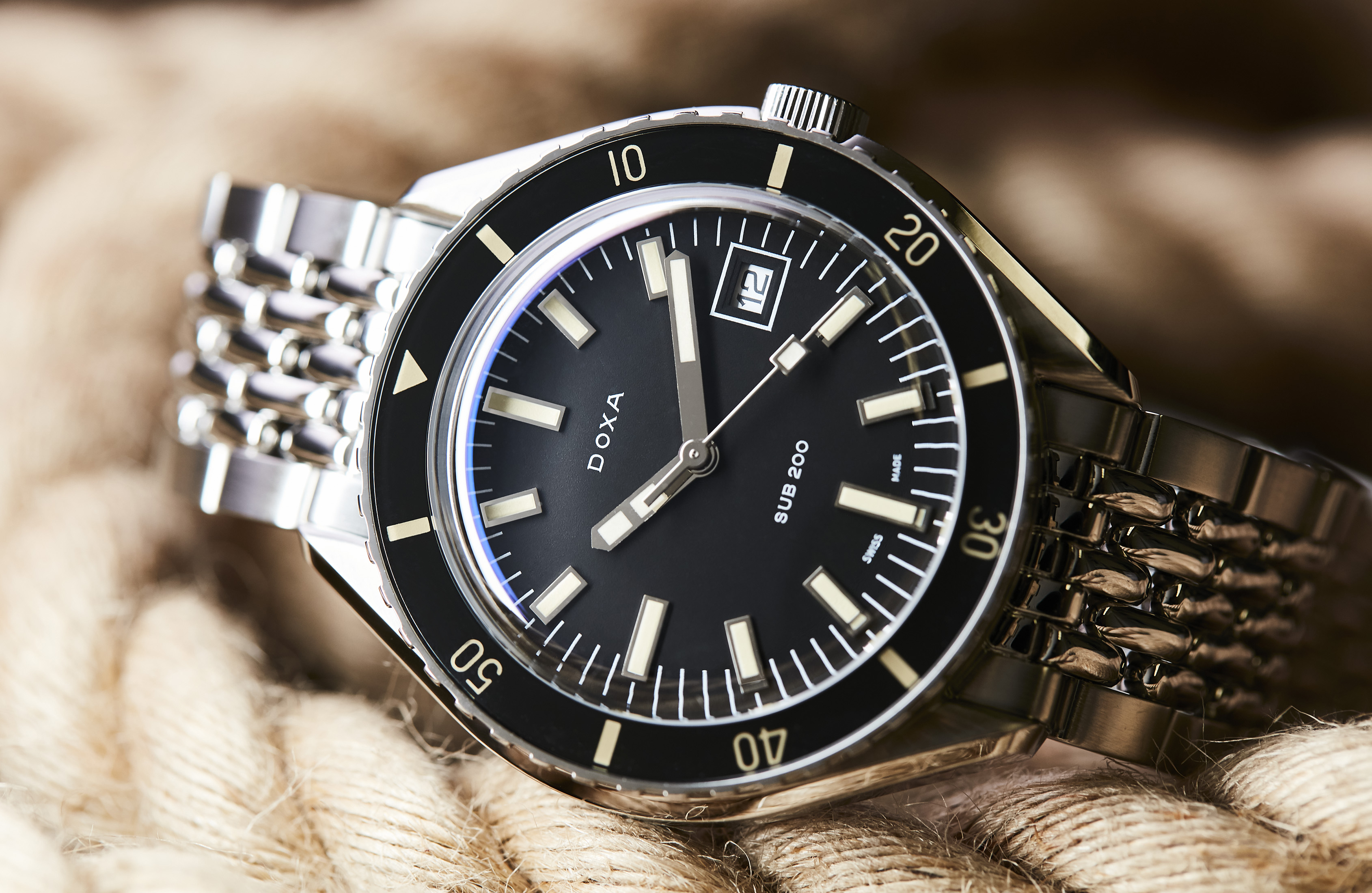 I'm going to mount this argument as a watch enthusiast who has worn watches in challenging environments, out in the field, overseas on assignments, and used them as a time-keeping tool. I just like watches. I'm an investigative reporter working in the pell-mell tussle of Australia's news and current affairs ecosystem. I bought my SUB 200 Sharkhunter to celebrate having moved for a new job from the wind-swept cold coastal climes of Tasmania to the tropical crush of Australia's Top End. It was my first ever Swiss watch bought brand new. I'd been looking for something simple, rugged and classic. I'd been viewing comparable Seikos when I came across the SUB 200 on Time & Tide. I needed something waterproof to stand up to my enjoyment of aquatic sports and the wild weather of a Top End wet season.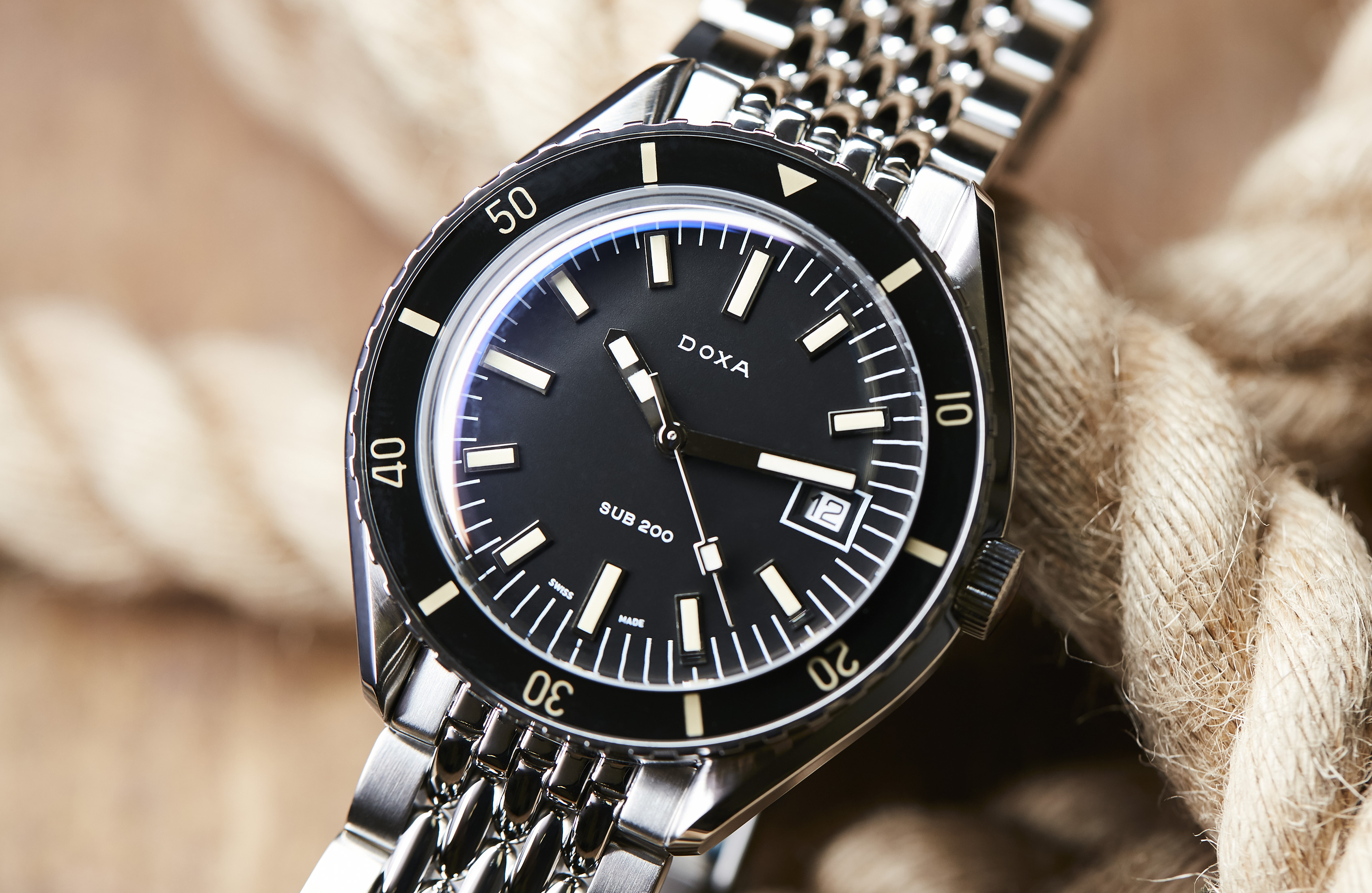 Chances are if you've gotten this far you already know about the DOXA SUB 200 or are interested in the watch. But I would hazard a guess that many of you haven't heard of the DOXA reference 11804-4, on which the modern model is based. The reference 11804-4 was introduced in 1963, four years before the SUB 300. The reference 11804-4 was a 43mm dive watch with outer rotating bezel and 300 metres water resistance without the use of a screw-down crown. According to some preliminary research there were four versions, including ones that had the term 'sharkhunter' on the dial. That watch shared many visual similarities with the Eberhard Scafograf 300 and the Omega Seamaster 300. It's been reported that these three watches shared the same case manufacturer, Huguenin Frères & Cie. Do yourself a favour and google DOXA 11804-4, then vintage Eberhard Scafograf 300 (with the baton hands) and compare that with the SUB 200. You'll see what I'm talking about. Even down to the case details when viewed from the side, and that domed plexiglass vibe. Sounds like a solid lockdown activity if you ask me.
So now we have a watch that is in many ways a reissue, with modern specs. It's not derivative, but evolutionary. Tick to DOXA.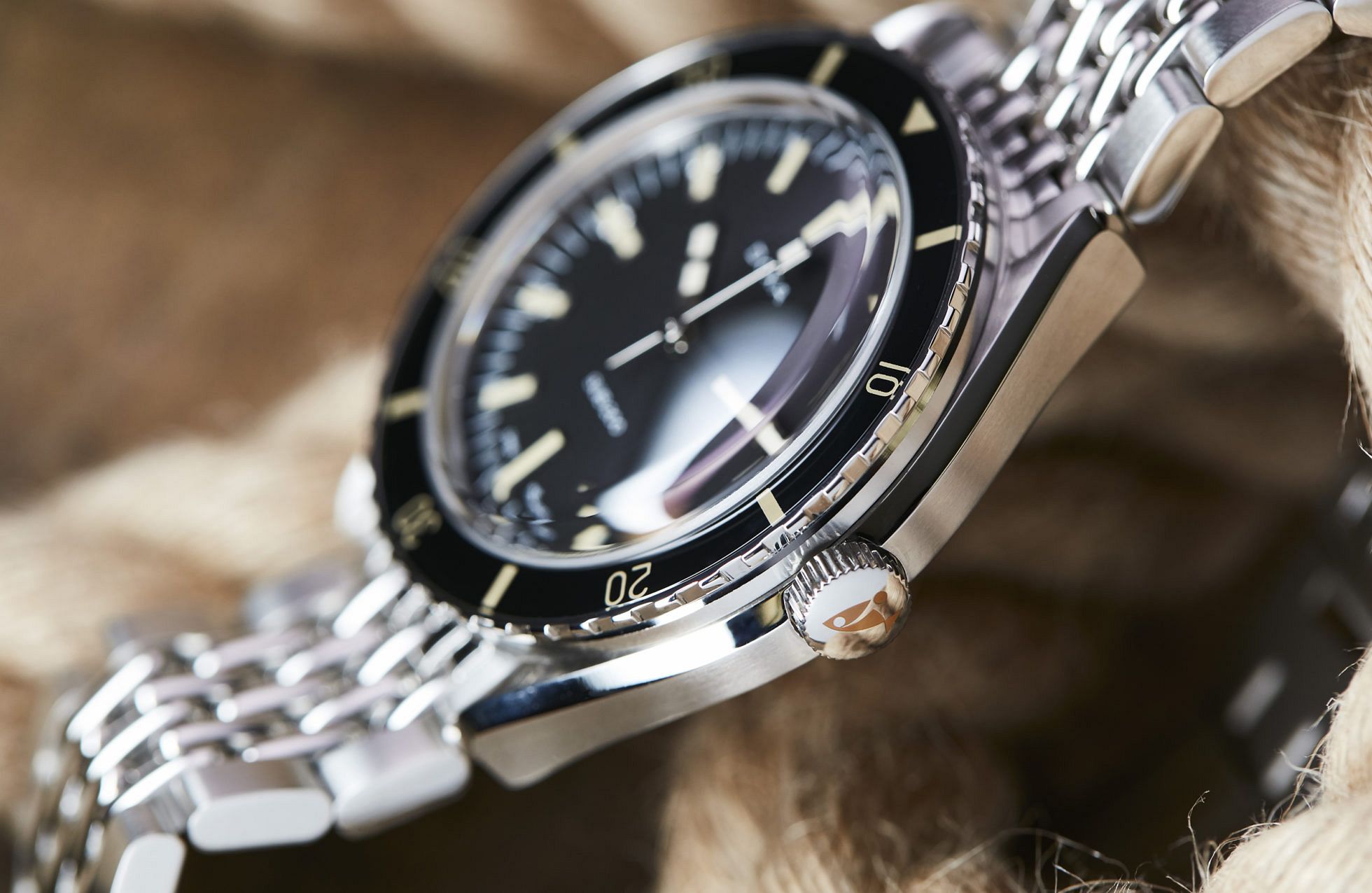 Let's deconstruct some of the main criticisms that reviewers have thrown at this watch.Essentially they fall under perceived quality, design, lume, and bracelet.
Some reviewers, especially those on YouTube, have said the watch doesn't feel like a $1590 AUD watch, that it feels like a watch of lesser value in terms of build quality. All I can say is in my experience this doesn't feel to be the case at all. I'm lucky enough to own some high-quality pieces, including from the likes of Tudor and IWC. While my DOXA doesn't feel like high-end luxury, it does feel like it would take a battering. And it feels toolish and classy.  In fact, I've hardly babied mine. It's gone swimming, jumping off waterfalls, hikes, rock climbing, withstood the fine sandy dust of Australia's red centre.. .and there have been zero issues. Something that hasn't been mentioned but which I have seen is that it has two rubber gaskets protecting the movement from water – which is comforting. The use of an ETA 2824-2 movement is a great choice. Easy to service, reliable and a classic movement for the masses, the 2824-2 is the perfect companion for an automatic tool watch.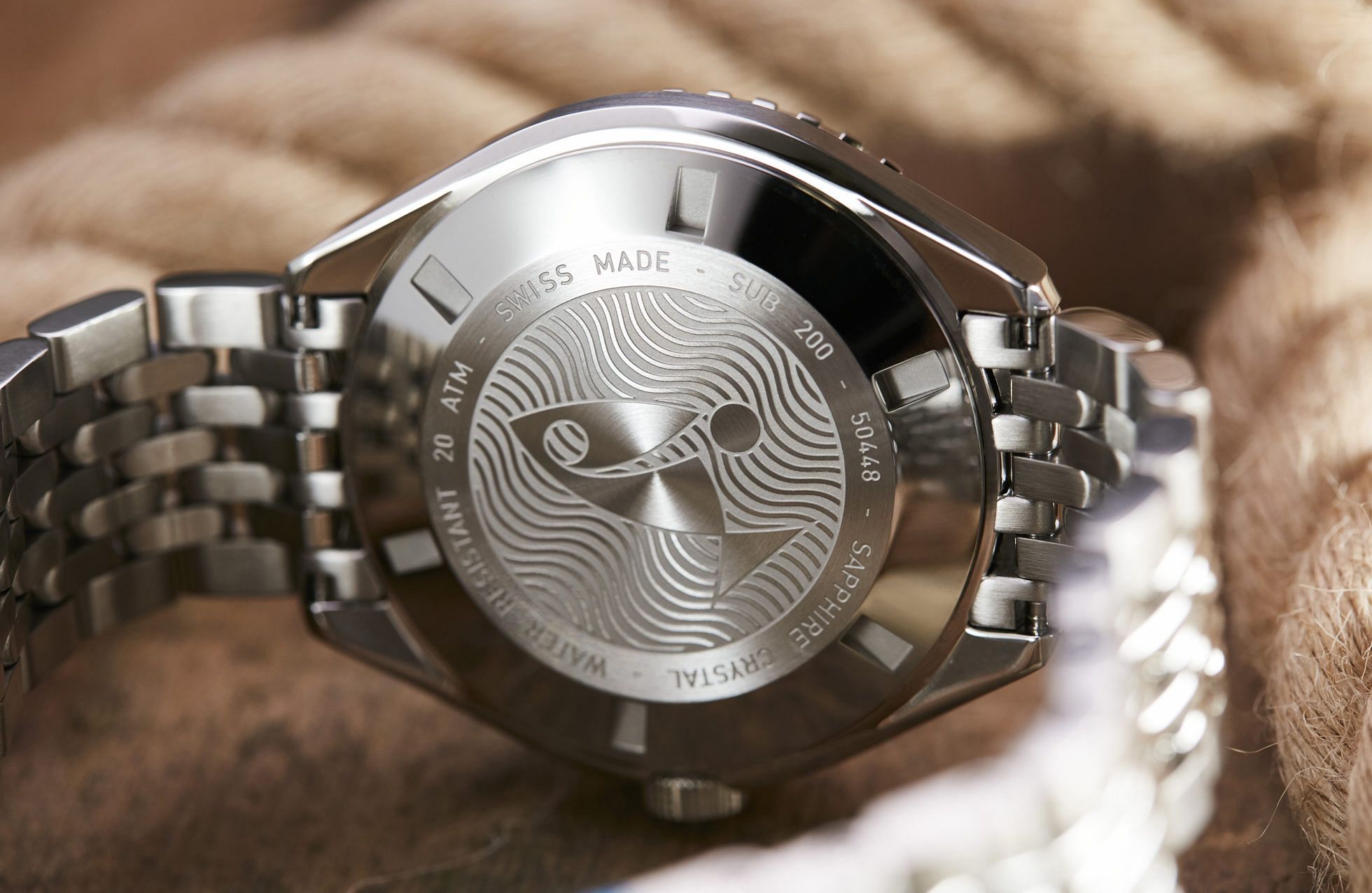 Said reviewers also criticise the design stating "it doesn't feel like a DOXA". Insofar as it doesn't share the same design language as the SUB 300T and 300 etc they're right. But so what? It takes its design cues from the SUB 300's ancestor. And why should DOXA, or any company for that matter, be a one-trick pony and ignore their back-catalogue? Look at how Longines has so successfully embraced their archives – I'd argue to our benefit as watch enthusiasts and consumers.
Some have been critical of a number of conscious design decisions made by DOXA. One of the more common gripes is the "unusual" 19mm lug-width. I think this is a lazy criticism. For someone who owns a number of vintage pieces that share this lug-width, this is not a problem. In fact it's kind of a bonus. It just so happens the majority of my watches are 19mm lug width (Looking at you Tudor Oyster, IWC MK XV, Zodiac panda chrono)…It's worth noting the original DOXA reference 11804-4 also shared 19mm lug widths. Look at it this way, those interested in the timeless design of the DOXA could well be collectors and chances are they have a number of 19mm lug watches. So what's not to like? I certainly don't see it as a disadvantage when big players like Rolex are moving to 21mm (now THAT is a bit annoying). And there's no shortage of third-party strap options at 19mm.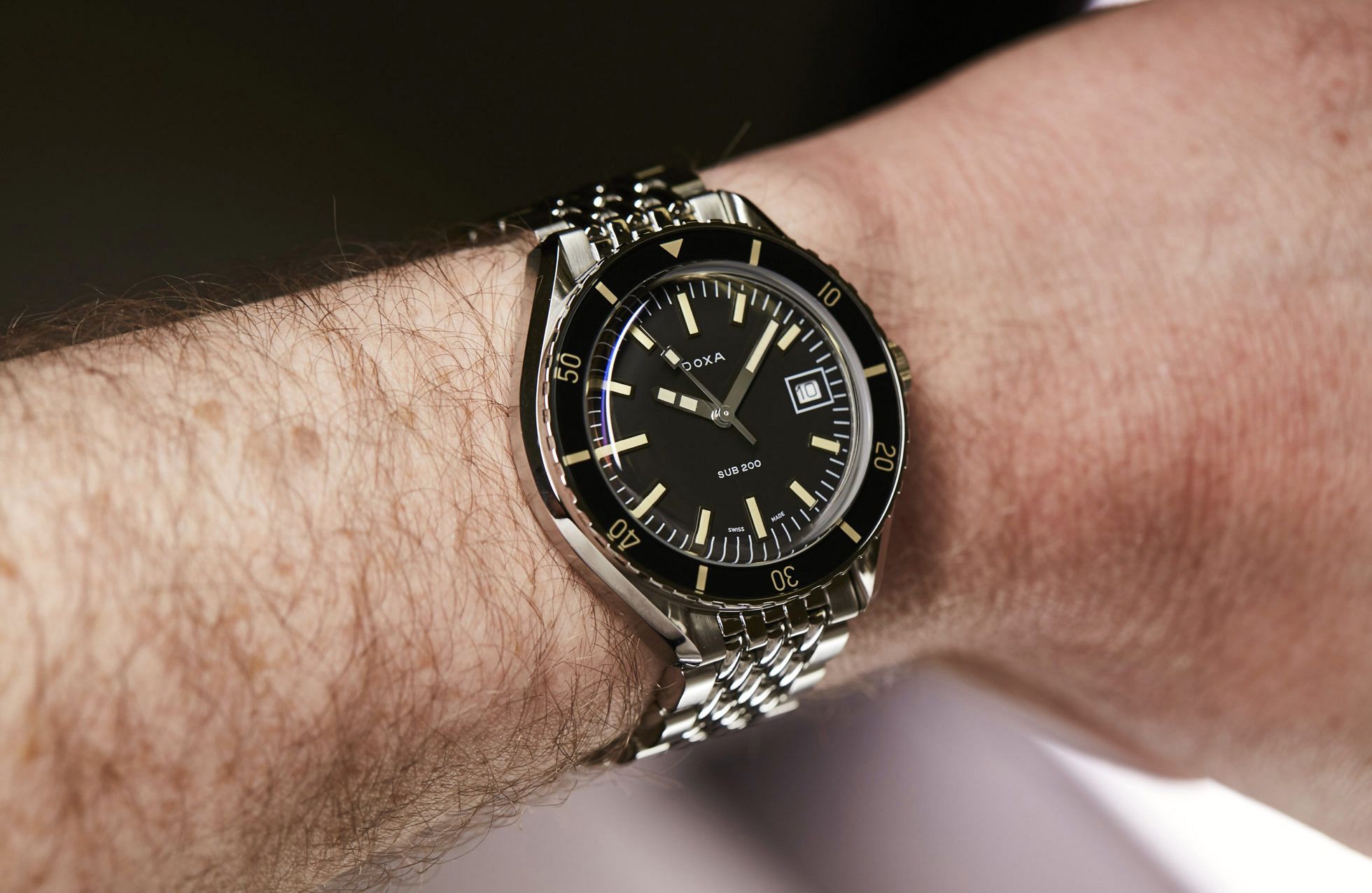 Let's keep in mind here how this watch wears given its short lug-to-lug width. It's actually not too dissimilar to my 39mm Tudor Black Bay 58, which is very impressive for a 42mm watch. If you have small wrists like me this is a fantastic design feature. People often say the watch wears smaller, and this is definitely the case.
Another design decision that seems to come up is the use of the Doxa-Jenny fish logo on the crown (and to a lesser extent the case-back). I like it, and don't mind the hint of orange on the crown which is a nod to the iconic colour associated with the brand. But if you've gone for the classic Carribean or Shark-hunter versions I can see why this would be a hit-and-miss choice for some. Personally I prefer the sailing ship on the case-backs of the SUB 300T and SUB 300. But if the fish design is good enough on the caseback for the legendary Jenny Carribean 1000, it's good enough for me on the SUB 200.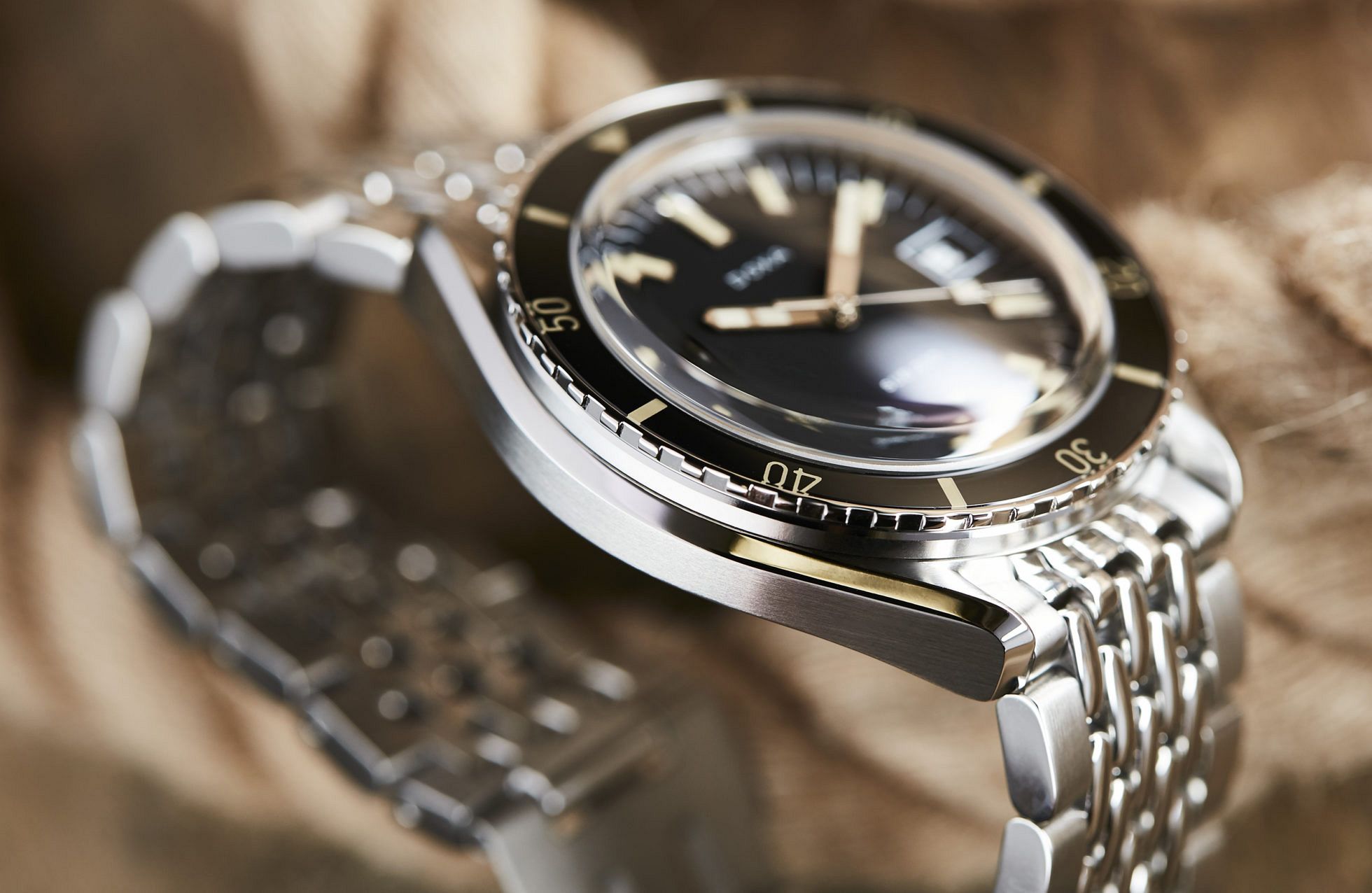 Then there's the stamped clasp on the beads of rice bracelet. First, I'd prefer a flat-link bracelet for the SUB 200 given some of the vintage versions had them. I've seen someone retrofit an Uncle Seiko flat-link bracelet designed for the Omega Speedmaster on a SUB 200 and it looked great. But what we get, if you elect to go for a bracelet version, is a comfortable and well-made steel bracelet for a solid watch under $1590 AUD. Yes it's stamped clasp but again, it's still a strong value proposition. And I never had issues with the clasp when in use. I wear mine on rubber nowadays as I prefer the aesthetic and weight. I found the BoR a little too blingy.
One thing that has been well-documented is the relative weakness of the lume. These reports are true but no deal-breaker for me. It is enough to tell the time in the dark, including when you have it next to your bed at night. But it's certainly not a Seiko in the lume department. That said, the rhodium on the dial does wonders in low light situations, providing an enchanting silvery reflection of light, and it's as readable in almost every situation as my Tudor Black Bay 58.
What would I change? Well, I appreciate a sapphire bezel but would actually prefer an aluminium bezel with the minute markers, like the classic 11804-4. It would tone down the 'blingy-ness' a little. I'd also like to see a no-date version (the original's always had dates), and also one with white rather than cream indices (from what I can tell the original had cream indices or perhaps they all aged that way). I don't mind that the DOXA uses a standard-grade ETA but it would obviously be nice to get a higher-grade version.
Coco Chanel once said fashion comes and goes, while style lasts forever. The DOXA SUB 200 has style in spades. Even though I have a number of divers, I've shared some great memories with my DOXA and I'll never let this one go. Next time I'm on a difficult assignment, and I want something that I won't be worried about scratching or beating around, I'll be reaching for that DOXA.
DOXA Sub 200 Pricing & Availability

The DOXA Sub 200 is available for $1590 AUD. Buyers in Australia can purchase it here