5 discontinued Seiko watches you can still easily buy
Fergus Nash
The changing resale values of Seiko watches is a mystery to most people, with some models soaring and diving within the space of a year. One thing that does always drive up prices, however, is once a model gets discontinued, as I recently discovered with my own $200 Seiko Sapphire. It doesn't even matter if retired references have replacements introduced, with the original generation of the Seiko Sumo getting close to four figures just because it has the word "SCUBA" on the dial. So, whether you're trying to turn a profit down the line or just prefer the heart of old Seiko, here are five discontinued models that you can still buy easily.
Seiko SKX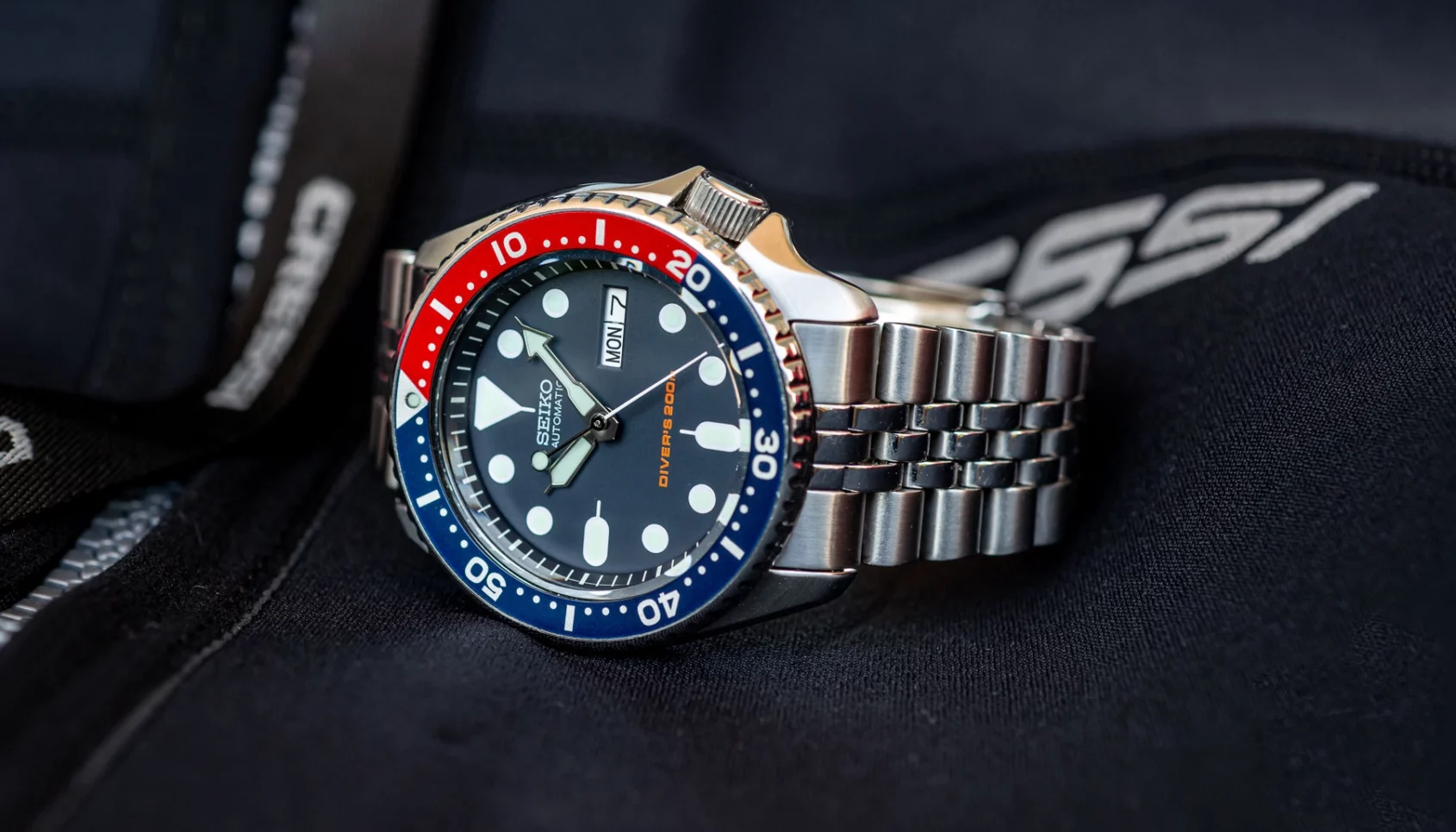 Let's get the ubiquitous SKX out of the way. While the prices have dropped significantly since the discontinuation was announced, they do still command quite a premium when sold as new old stock or even second hand. Although the Seiko 5 line which replaced the SKX has an upgraded movement that allows hand-winding and hacking seconds, old-school Seiko fans crave the official ISO dive watch certification that the original watches had. Even though there are much cheaper options with similar specifications out there, in some eyes the SKX may never be replaced.
Seiko SNK805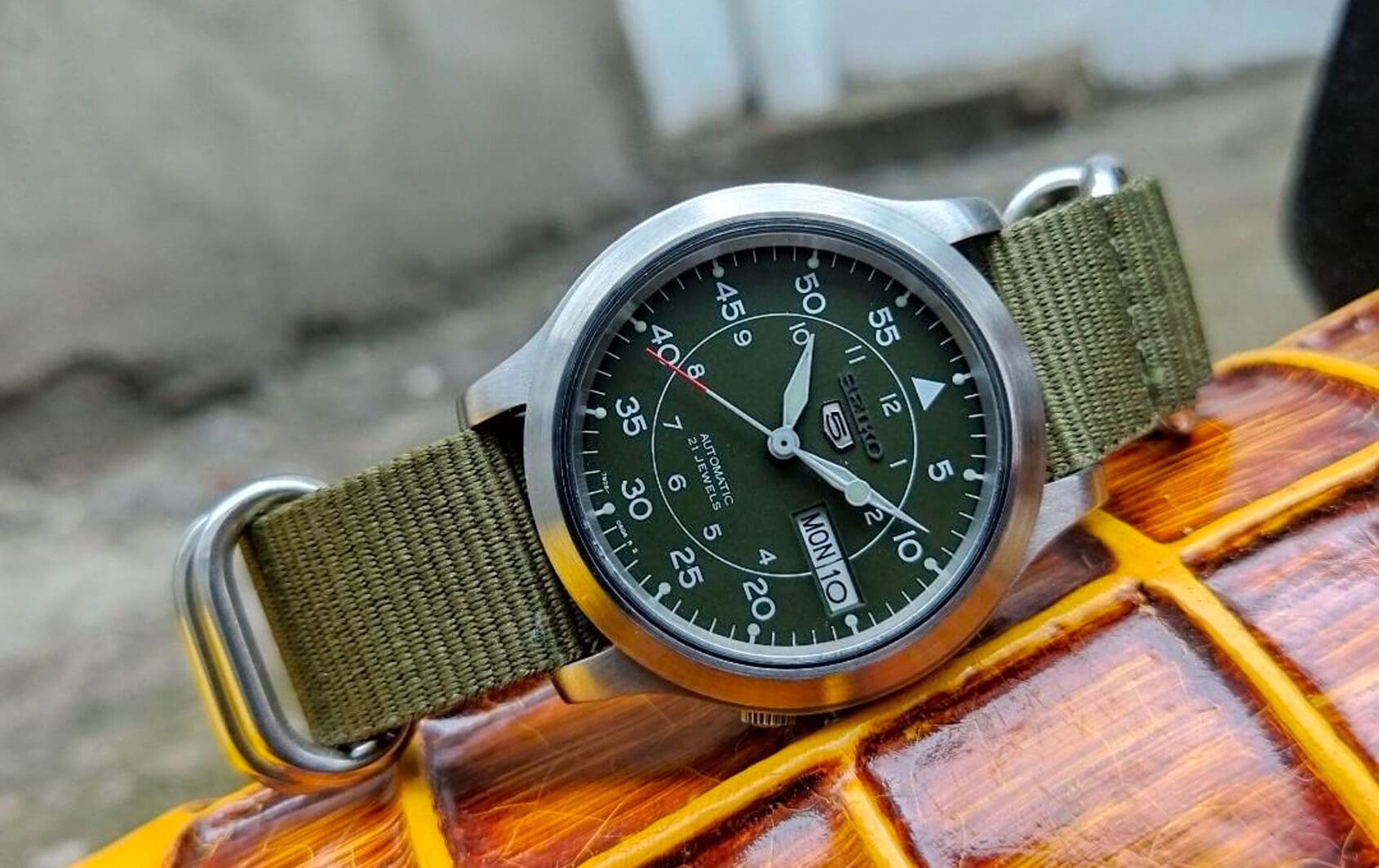 Not only was the Seiko SNK805 one of the only mass-produced watches to feature a green dial before the popularity boom, but it was also Seiko's cheapest mechanical watch for many years. You could even find them on sale for as low as $70 AUD, making them a perfect gift to get your friends into the mechanical watch hobby. The military style and blasted case also made them incredibly attractive and versatile. They're not as cheap as they once were, but you can still find them and their blue, black, and cream counterparts for between $150-200 AUD as new old stock.
Seiko SNKM97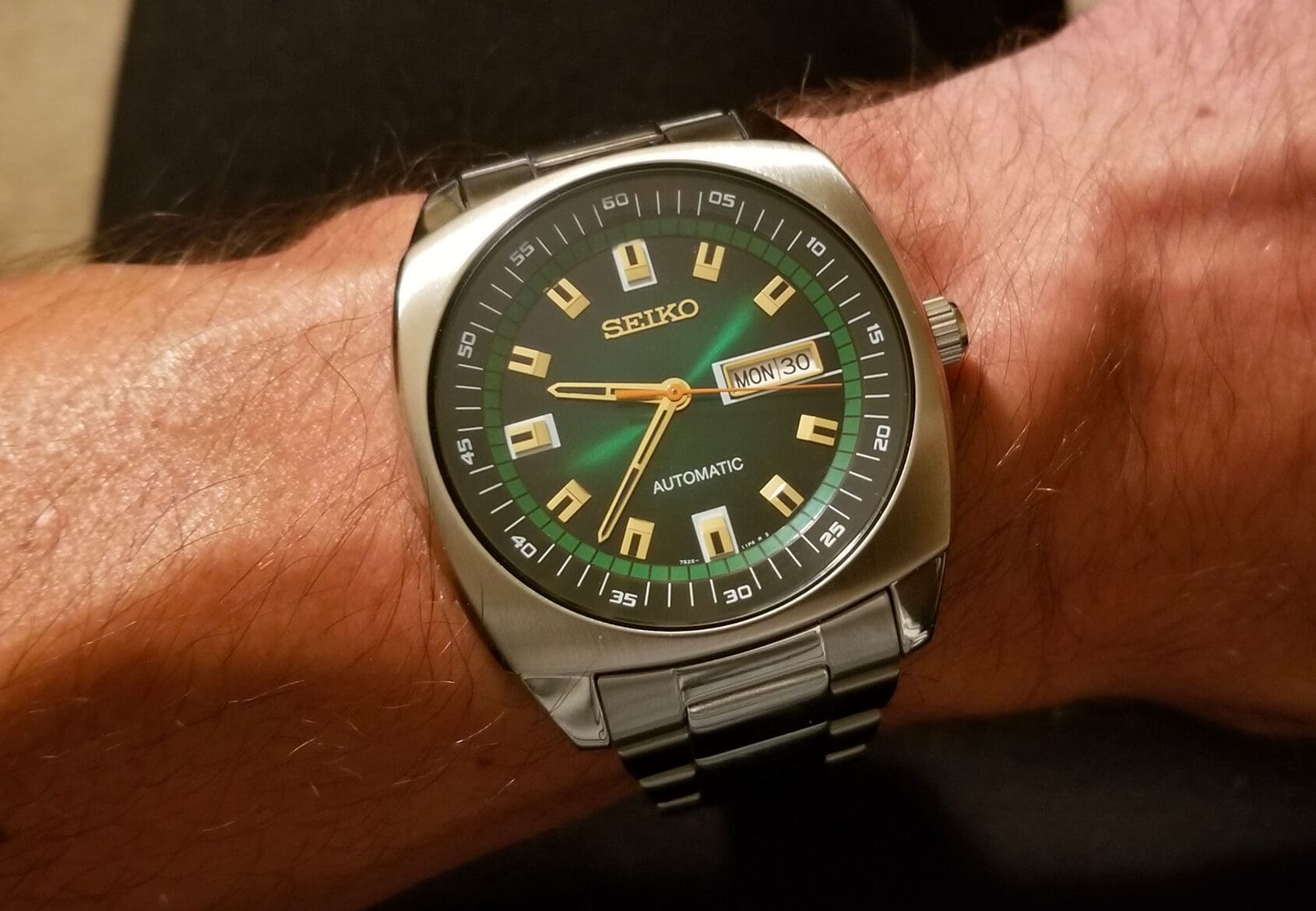 The Seiko Recraft series never quite took off, but in hindsight it was fairly ahead of its time. The SNKM97 in particular is totally unapologetic in its 1970s inspiration, leaning so far into the dated and potentially ugly trends as to become cool again in its own right. Plus, it's another example of Seiko being the premature king of perfect green dials. Although the 7S26 movement powering most of these discontinued watches is definitely outdated, it's definitely cool enough to make up for it, and they can be had for between $250-300 AUD brand new.
Seiko SNXS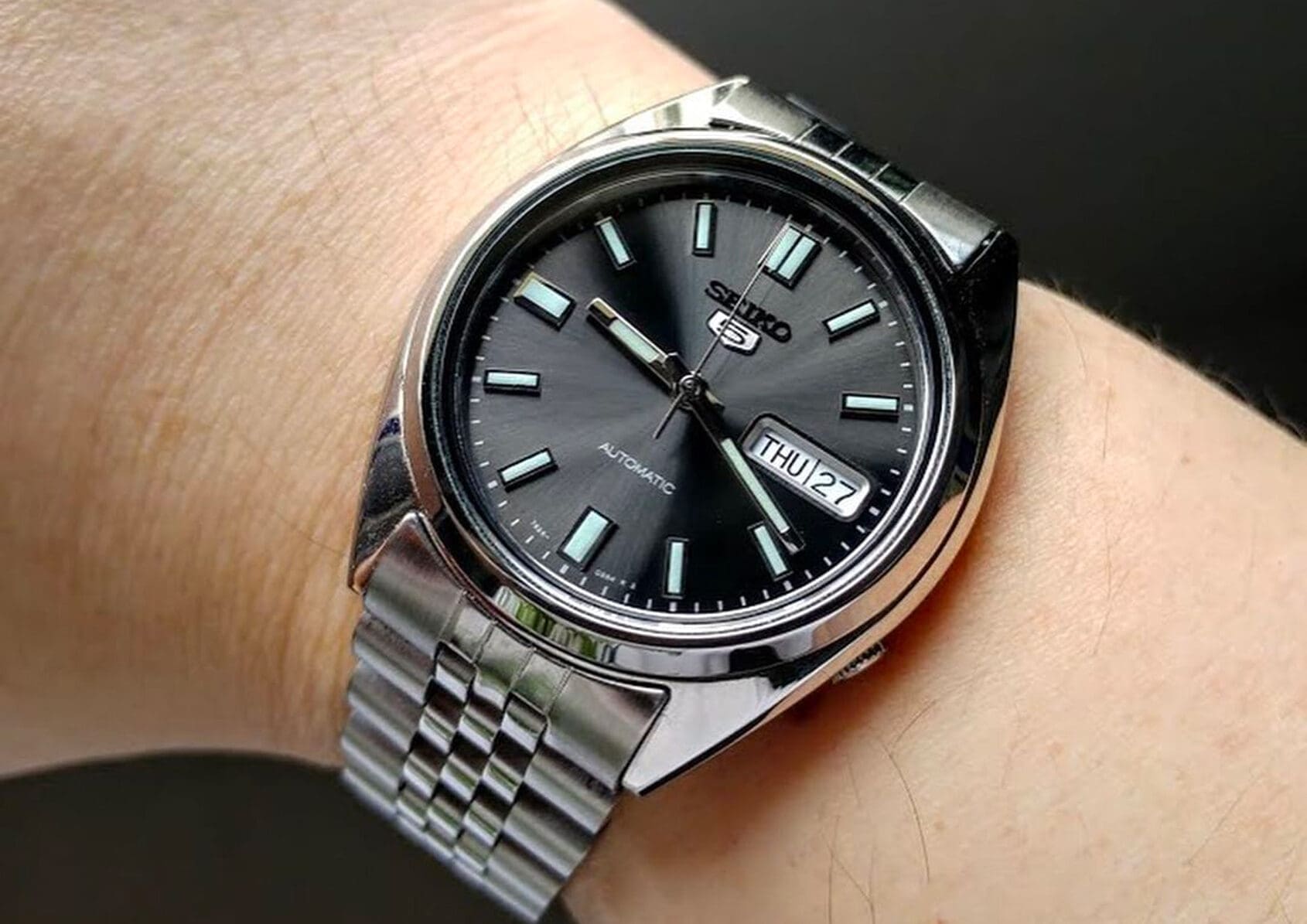 For Oyster Perpetual style on a budget, the SNXS could not be beaten in its heyday. The blue and grey dial versions are extremely vivid in their sunburst effects, making the dial intoxicating enough that you forget how jangly the bracelet feels. This is perhaps the understated jewel in the crown of the old Seiko 5s, with an unmistakeable brand identity interwoven with classic and subtle design choices. You can buy them new for around $150-250 AUD.
Seiko SNKK25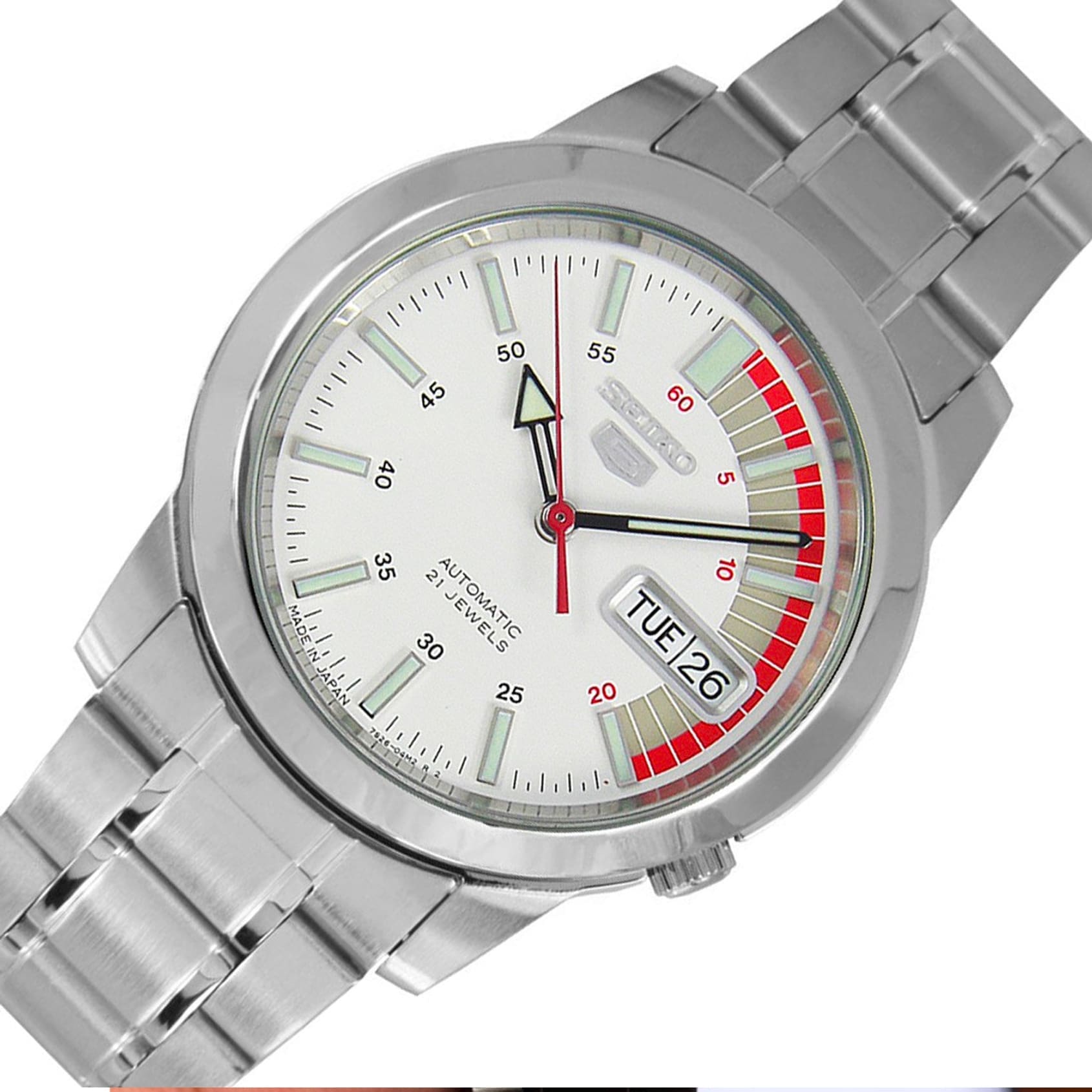 This model of Seiko 5 is definitely one of the quirkiest, but that's what makes it so appealing. The stark white dial is interrupted by grey and red blocks that wind across for the first 20 minutes, almost like a sports car's speedometer red line. The effect is unmistakably energetic, and the arrow and baton handset adds just one more element of Seiko's eclectic charm. The 37mm case looks great on a variety of wrists, and the complexity of the dial makes it very versatile with aftermarket straps. You can find new old stock of these for between $140-200 AUD.