As we look forward to the latest and greatest that Baselworld 2014 will offer us we started feeling a little emotional, a little nostalgic even. Before we get caught up in this years batch of ultra-thin, ultra-cool and generally game changing watches we wanted to pay our respects to the greatest watches of 2013.
The King is dead! Long live the King!
Omega Dark Side of the Moon Speedmaster
This is the watch that had to happen. It's the watch that Speedy fans have been clamouring for and expecting, for years. But when Omega finally dropped an all black moonwatch no one expected them to make the entire freaking thing out of Ceramic. Omega could have gone the easy route of giving a regular speedy a DLC (diamond like carbon) coating, and everyone would have been happy. But no, they decided to make it out of super light, super hard to machine ceramic. Not just the bezel either. The whole thing. Big kudos. And even bigger kudos for make it a regular production model, not a limited edition. Absolutely stunning watch.
Frederique Constant Slimline Moonphase
Frederique Constant have managed to achieve the virtually impossible: Carve out a solid space in the reasonably priced end of the luxury watch spectrum. This dressy moonphase not only looks amazing, but offers amazing value for money. On-trend refined style and serious horological cred all for around 4K – what's not to like?
Rolex GMT Master II 'Blue Black'
Yep. It's a Rolex. Yes, it pretty much looks like every other sports Rolex made but with blue and black on the bezel. We could talk to you about technical innovations, ceramic bezels and the like, but really it's on the list because it's sexy. Rolex aren't big on visual design innovation, and it says something about the brands perennial cool factor that by merely adding some splashes of blue they've made one of the year's hottest watches.
JLC Grande Reverso Ultra Thin Duoface
The 180 year old Swiss powerhouse Jaeger-LeCoultre don't do many things wrong, and last year was no exception. Their 2013 line up got rave reviews from watch lovers everywhere. One of the less hyped in their 2013 collection was the Grande Reverso Ultra Thin Duoface. This watch epitomises dressy elegance. Perfect proportion and exquisite finish make this watch the flat out most stylish watch of 2013. Chances are it's far more elegant and stylish than you. Owning it won't change this, but it'll make you feel a lot better about it.
Panerai Radiomir 1940 42mm
For years Panerai have championed the 'Big Watch Trend' with their bulky 44mm plus dive watches. The slightly smaller 42mm case size on this Radomir 1940 means that this is the perfect Panerai for those who like their watches a little restrained. This is a significant watch for a company adding depth and sophistication into its lineup – in other words they're growing up by slimming down.
Swatch Sistem 51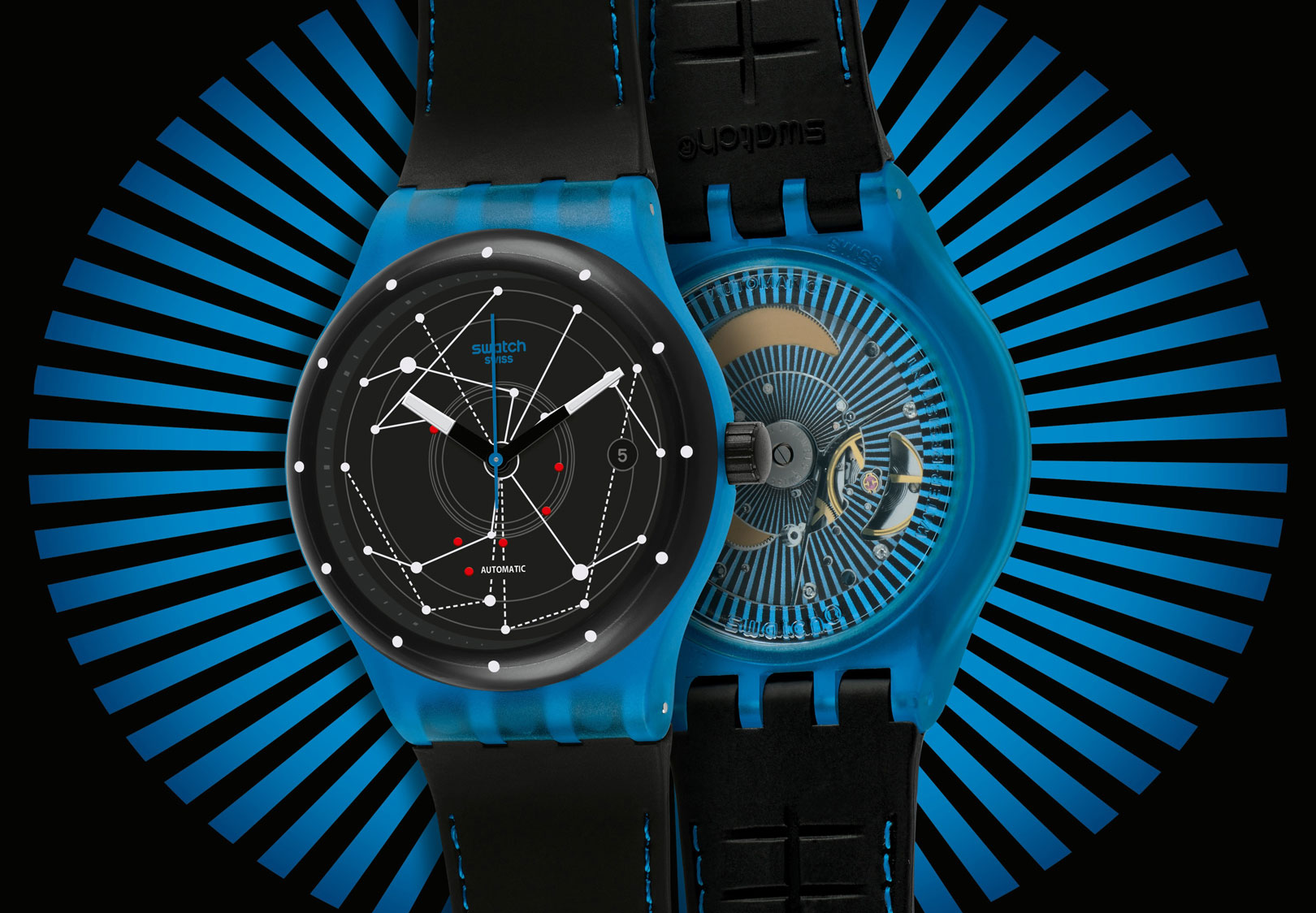 Convention tells us that Swiss mechanical watches are tiny, hand assembled machines that more often than not cost more than a decent car. The Sistem51 from Swatch just changed all that. The worlds first 100% automatically assembled mechanical watch, comprising of just 51 components and costing under a couple of hundred. It might not be the most finely made luxury watch on this list, but it could be the one with the biggest ramifications for the mechanical watch industry.
IWC Ingenieur Automatic
IWC has been aggressively changing it up recently. Even though their current tagline 'engineered for men' is a bit OTT and alienating to any women looking for a good watch, they are breaking new ground in oversized and decisively manly looking watches. 2013 saw the revamp of the venerable Ingenieur line – originally a watch designed for scientists and other geeky types. You wouldn't know it to look at the latest version. The new Ingy treads a fine line, and manages to achieve the very difficult task of being a near perfect casual sports/dress watch.
GP Constant escapement
There aren't many people out there who can fully comprehend the skill and technical achievements that went into the GP Constant Escapement. And we certainly aren't on that list. But basically GP have managed to make a watch (integrating the new horological super material silicon) that loses no amplitude over time – delivering constant force from the watches dual barrels. This allows for more accurate timekeeping. It might not sound like a big deal, but in the world of high end technical timekeeping this is a impressive, and important feat. And it explains why it won the "Golden Hand", the top prize at the Grand Prix d'Horlogerie de Genève.
Tudor Heritage Chrono Blue
If we had a category for 'Crowd-pleasing Good Time Watch of the Year' the Tudor Heritage Chronograph Blue would be the clear winner. Good looks, awesome colour, and unimpeachable Rolex production standards make this a no brainer. That Tudor have had a few years of hits and are taking the US market by storm after a 25 year absence make them a brand to watch closely.
Chopard LUC Perpetual T
The LUC Perpetual T from Chopard is one of those watches that looks a thousand times better in real life than in photographs. And when the photographs look this good that's saying something. The combination of perpetual calendar and tourbillion marks an impressive technical accomplishment, and that they've made a potentially busy watch look this good is a marker of excellent design and finish.