You voted, and this was the most popular $5000 watch collection made up of 2020 releases only
Thor Svaboe
Editor's note: I don't want to go all salty Kanye West on Taylor Swift at an awards ceremony here, but imma just pop up here to say that Thor has declared himself the winner in the Fantasy Watch Collection under $5000 edition, EVEN THOUGH I polled more likes on Instagram, and was within one, or even tied up in the commenters' votes. Also, Beyoncé's video was indisputably better. *mic drop* (Congratulations, Thor)   
Instagram has given me the Oscar for Watch Journalists, the Emmy of Watchgeeks. I won the all-important $5000 round of #fantasywatchcollectionweekend and to quote the song, I'm walking on sunshine. The honour of being part of this team comes with a degree of pressure. For example, could my place be jeopardised by the potential embarrassment of making the wrong personal choice of wristwear in the team Zoom wrist check? Another example, being on the receiving end of continuous prodding from the Editor and colleagues to buy More, More, and yet More watches with an ever-dwindling budget. I dare you to explain to a group of frustrated locked-down Australians that you are "consolidating the collection" or, even worse, trying the "less is more" argument.
But this is all nothing compared to the virtual gauntlet of selecting what to buy for the princely sum of $5000 when given a free choice. It then turned to a fiery gauntlet in the social media jungle with a pot of boiling oil at the end, as this went out to the ballots of Instagram.
Ok, a long setup, but when you then actually win –  there's an opportunity for an Oscar speech. And, unlike Russell Crowe at the real Oscars, there's no pesky music conductor to drown me out with the orchestra. So, even though my emoji looks like Phil Collins (what's that all about, I still have hair, I DO, shut up!). But seriously, this was a difficult exercise, and is a useful workout of the horological chip in the frontal lobe, so much so that I really struggled. You'll find our main story here, primed for the big Vote on the 'gram, and with hindsight – would I still make the same choices?
Seiko SPB159J Alpinist 
For me, this is a brilliant choice with a superb dual appeal. Even with many years of collecting, YouTube reviews and writing, this is simply a great watch. With a 38mm case, my very personal view on ideal watch diameters in 2020 is apparent, and surprisingly for some, shared by more than us vintage-obsessed Europeans. The new Alpinist is also a perfect vintage-infused entry ticket into the wonderful world of mechanical watches for someone used to picking up their phone to check the time. A small, intricately designed Japanese field watch, so I'm picking the new case design and a delicious dégradé grey dial, on a hand-sewn leather strap. What's not to love at this price? RRP: $749
DOXA SUB 200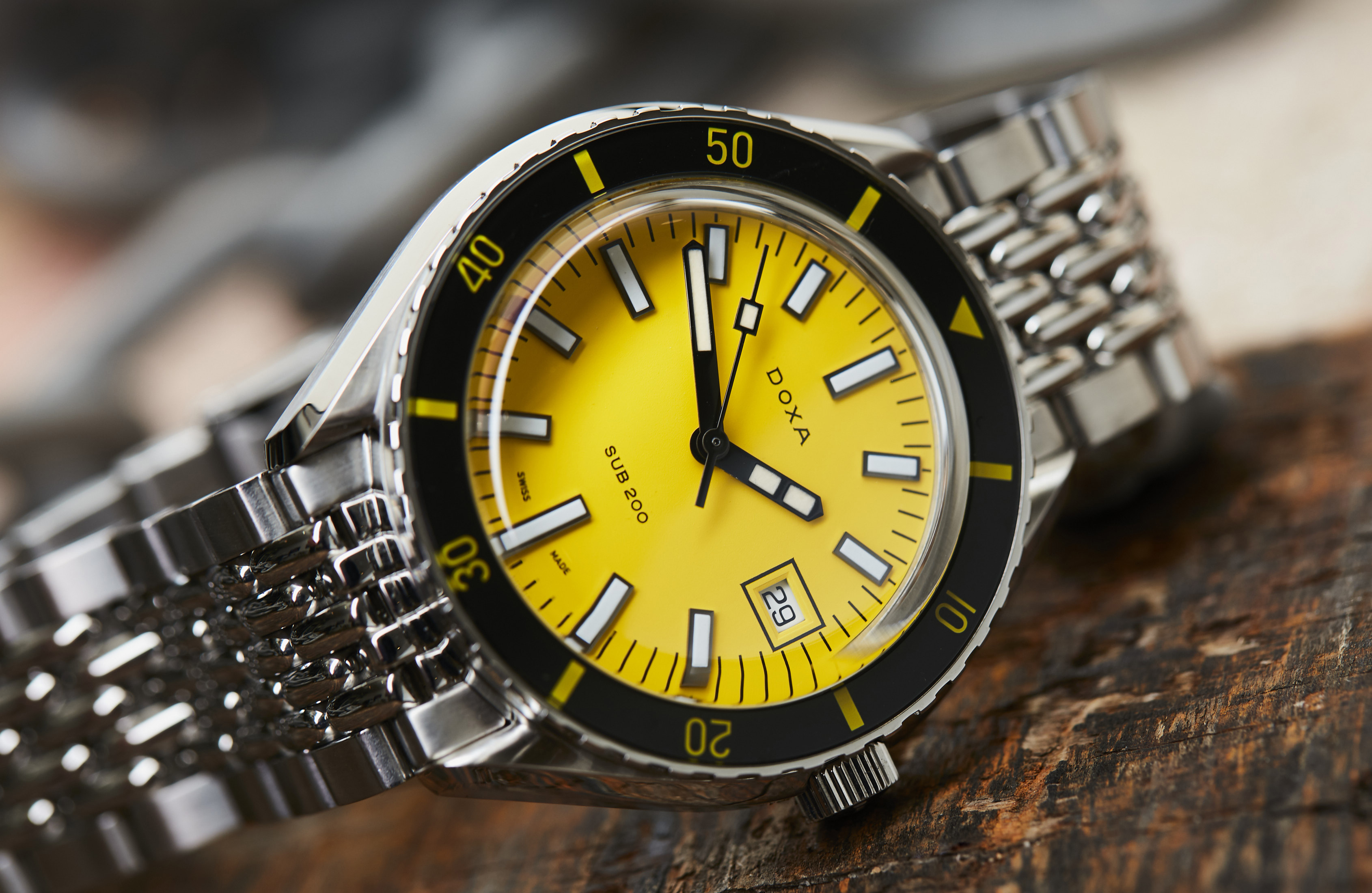 I will admit to cheating, again, as this is already in my collection. But I love vintage divers and, without a doubt, this tough and perfectly formed yellow dial DOXA SUB 200 is one of my best buys of 2020, cheekily ignoring the fact that it didn't officially come out this year. It's still THE watch I will wear on a rainy Tuesday in lockdown; hell, this is yellow and cheerful enough to make me happy full stop. With its super-short lug length, it's a 42mm that sits like 40, and will slip under a dark dressy shirt: yes, even dressed up I might need a sunny cheer from that dial. Also, comfortable beads-of-rice bracelets are a godsend for comfort, and as I said to the team, this will get me through the arctic winter months while I consider moving to Australia to escape the cold. RRP: $1150 Pick it up here. 
Longines Heritage Marine Nationale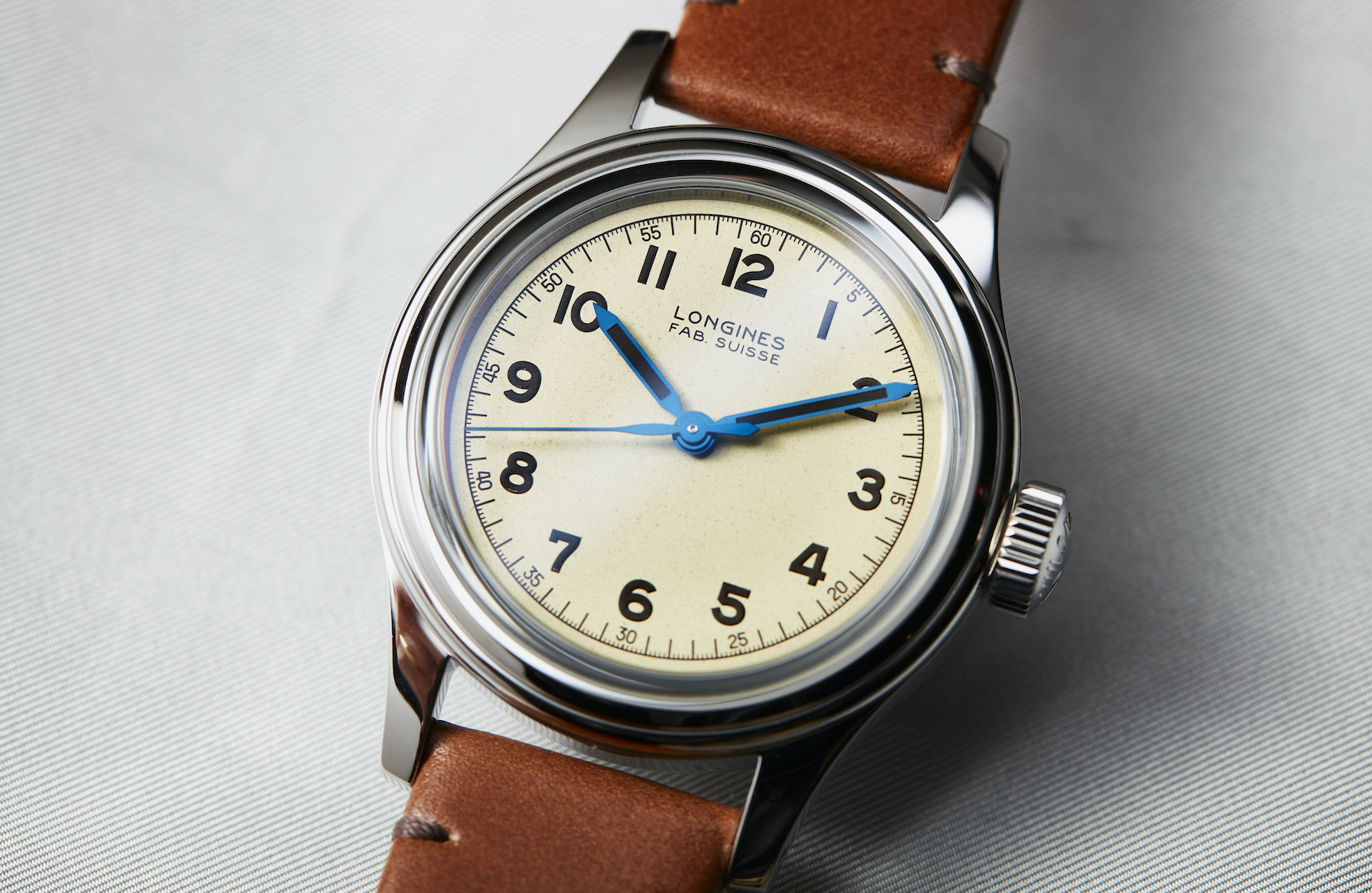 OK, you got me, yet another small and vintage-inspired watch. Maybe I'll turn 180 degrees next year and go for 44mm Carbon space-age weapons, we'll find out. Today, this is still a choice I felt so strongly about, I'm actually considering investing in it myself. Investing in emotional value, not in residual value or the graphs of availability vs resale. Life's too short, and this is too beautiful to consider in those banal terms. Yet again at 38.5mm, this slips under my shirt, and has a beguiling and quiet charm. With its polished case and crisp vintage aesthetic, it's quite the dressy choice on its brown leather strap, and works a charm with jeans. The Longines Heritage Marine Nationale is still my undisputed favourite of their 2020 catalogue, the simple polished case and creamy patinated dial goes with anything, so this is pure love on a strap. RRP: $2000
Election Day
Instagram created a strongly fought battle between myself and Andrew, with the number of comments stating Winner designating the #fantasywatchcollectionweekend champ.
Andrew scored more actual likes on his post with 773, and 11 Winner comments, while I got 749 likes and a total of 19 Winners. Winner and Winner+2 flame emojis secured it. This could have easily turned, if it hadn't been for Andrew's winning personality and watch-world status throwing a spanner in the works. His friendly commenters were busier striking up conversations than actually voting, to my benefit.
My group of voters were, despite their concise comments, not paid bots, so thanks a million! I'm still exceedingly humbled, honoured, and over the initial nervous breakdown that I faced with such a difficult choice.
@iam9them5  I like this selection the most!

@drkhaledsahab Love the Longines and Doxa … this combo wins it for me!
And as for this one,
@mochajoela That Doxa dial is quite nice
Come on, that must be the understatement of the year. It's sunnier than a particular sunny day with no clouds, holding a yellow-tinged cocktail on a yellow sun lounger in Saint-Tropez!