I can't remember the last time we conducted a Fantasy Watch Collection poll at Time+Tide. But I've noticed something in 2020 amongst the team. With the majority of us locked down in Melbourne, Zoom meetings frequently degenerate into wistful commentaries on what we're going to buy next. What's where on the wish list. Fantasies aplenty. Would we buy this or that?
This dreadful year has had us fleeing, as often as possible, to more positive thoughts. And, because we all love watches so much, they've played a very important part in being the silver-lining discussion topic. So, to try to harness this banter and distil it into content gold, we set a challenge. Three price points, unlimited choices, and a fictional wallet, stuffed with cash. To be transparent, there was no consultation between the team. That said — and in the interests of full disclosure — I chose my picks last and could snoop at the results.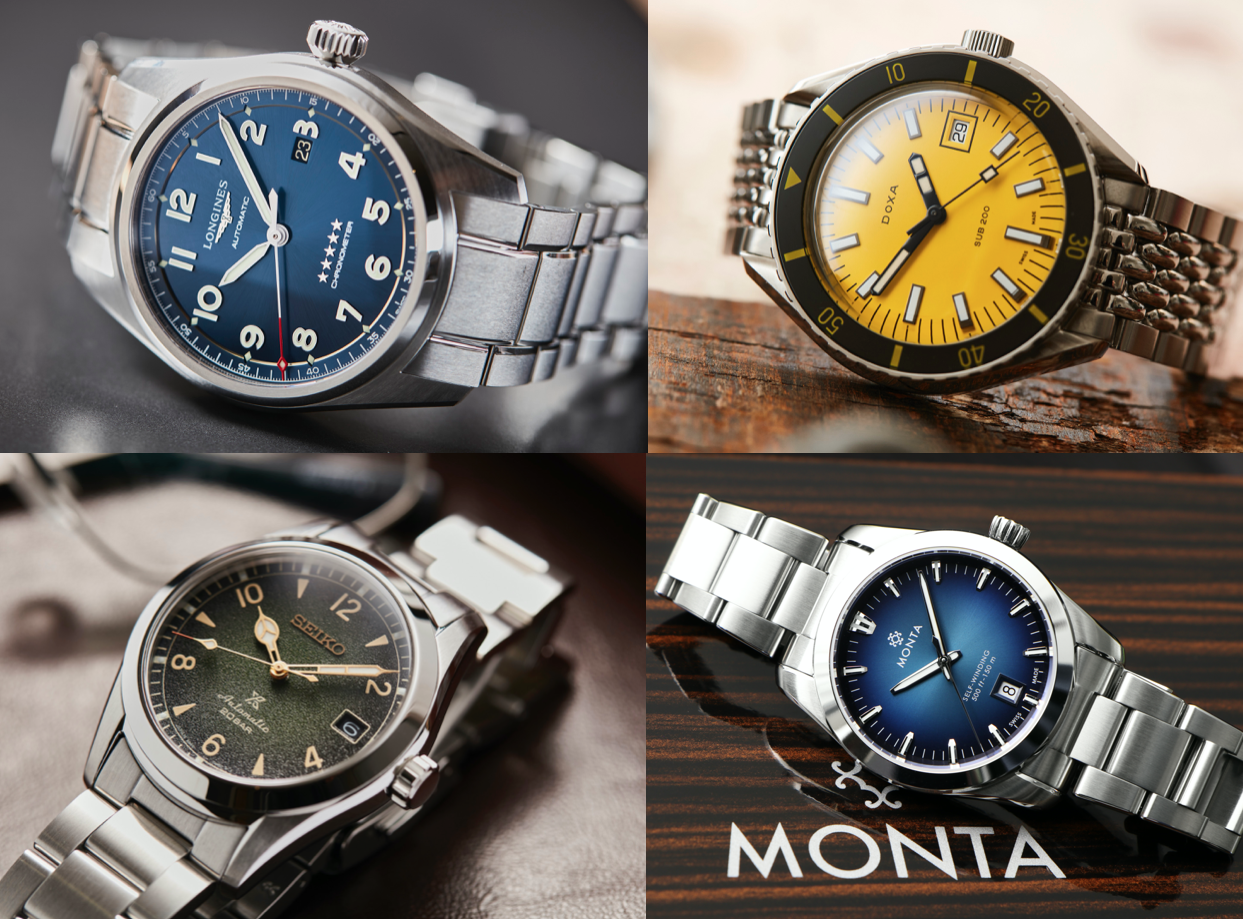 Andrew McUtchen's Picks
OK, I'm going with a more-is-more approach with my fantasy $5000 USD here. And I'll tell you why. In a year as grim as 2020, I've needed daily dopamine hits. And there's no dopamine hit quite like a #newwatchalert and all the happy hunting that precedes it – by buying multiple lower-priced watches here, I'm stringing out the good feelings that go with each and every one of them. Lastly, let this list also be a testament to the sort of quality that is out there in the modern day at the affordable end of town. Life has NEVER been better than right now for the budget buyer.
Dan Henry 1937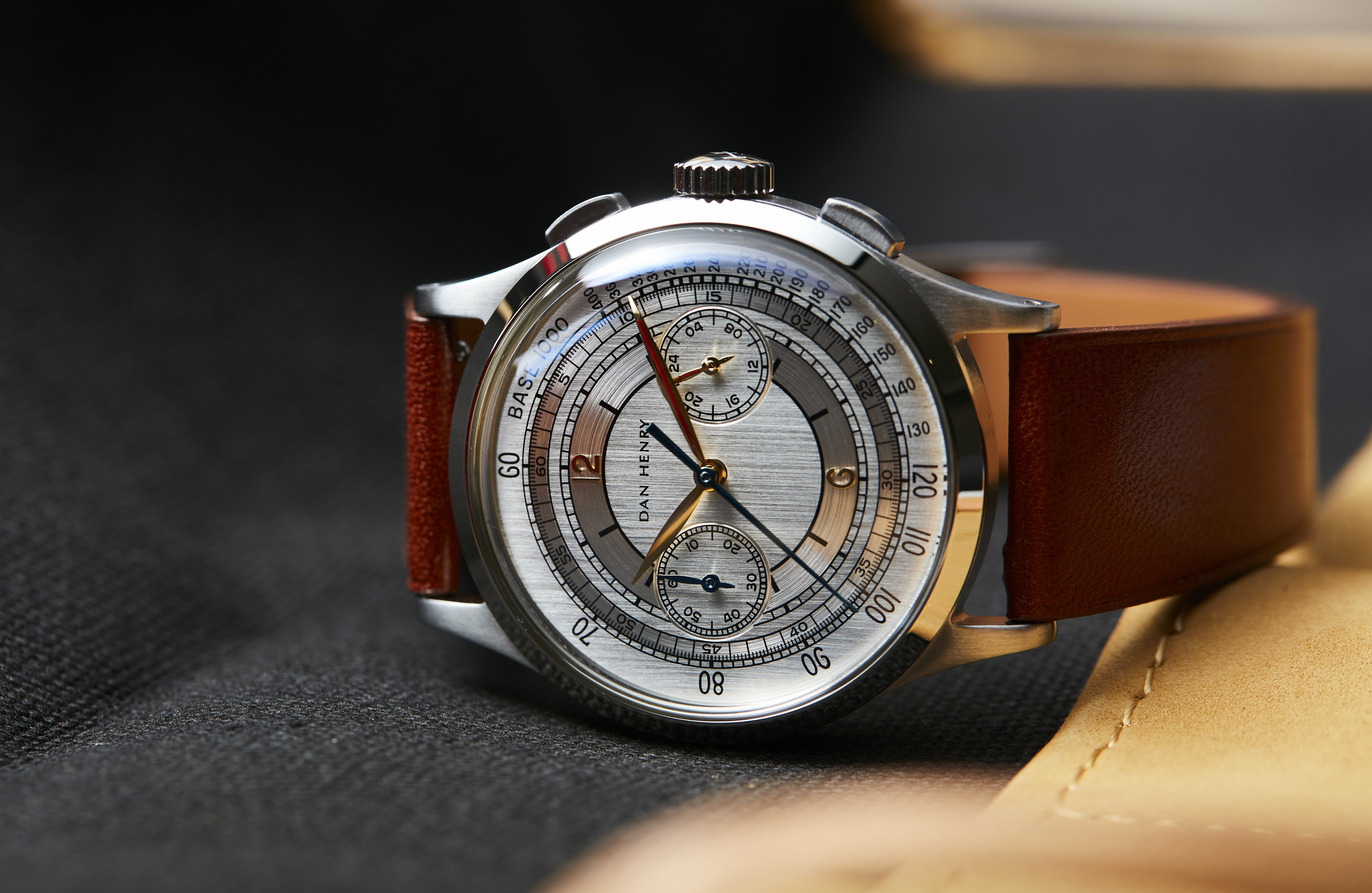 Not only a handsome homage piece but extraordinarily well finished for the price. We're lucky to have gotten to know Dan over the years. When he asked us to exclusively launch this model (a second such opportunity), we were flattered silly, and jumped at the chance. We had it first in the world to shoot. We put it to the true test of macro, and our photographer Jason Reekie's lens only made us love it more. Price: USD$250
Monta Noble, Blue Dial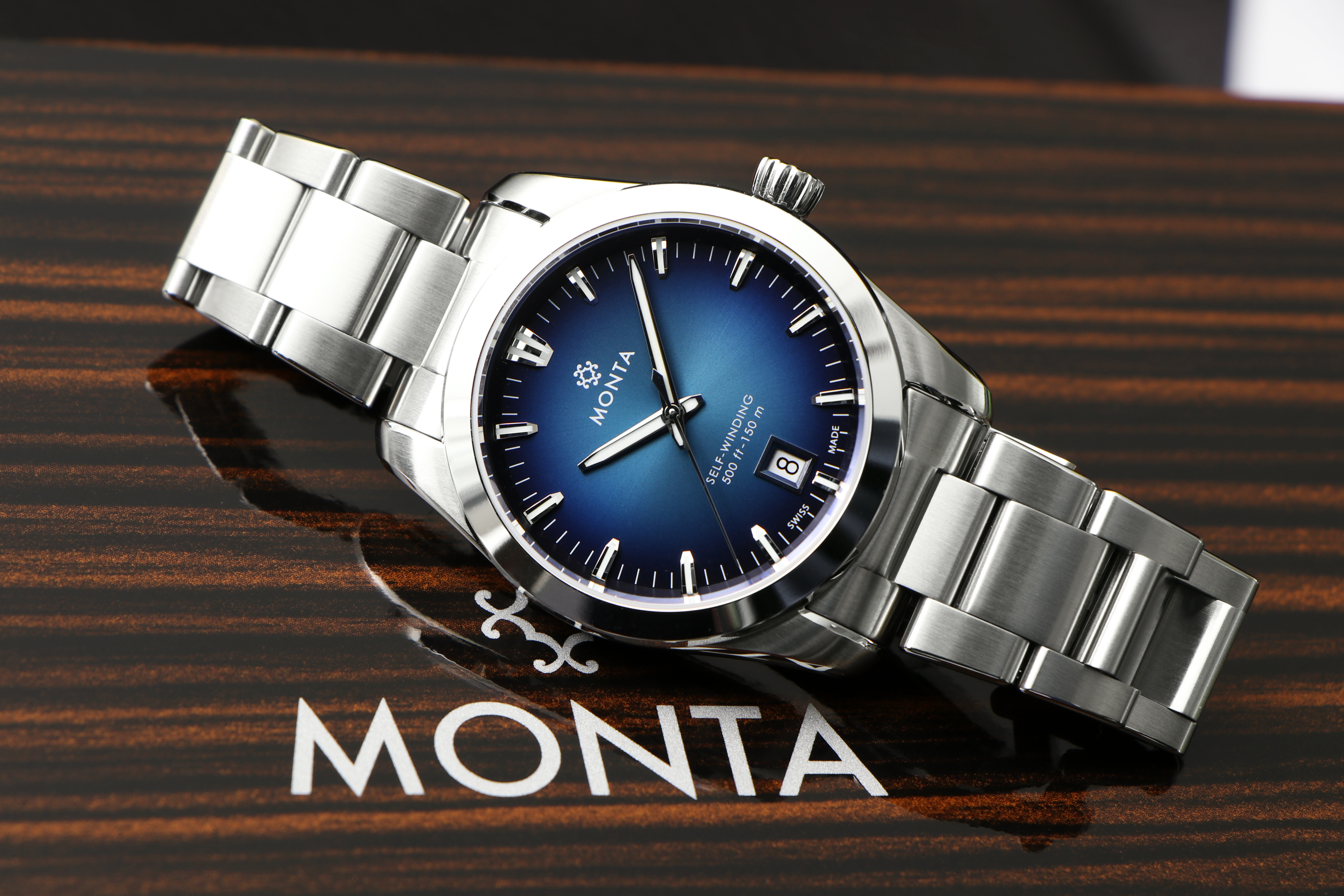 This is the year of the dégradé dial, and with this model, that fetching black outer rim to blue centre look — also seen on watches by Audemars Piguet, Linde Werdelin, Montblanc and more — was suddenly housed inside a perfectly wearable 38.5mm case at a price that turned many heads. It was this or Tissot's Gentleman with blue dial, but this one just edged it out, care of that dial treatment. RRP: USD$1600
Longines HydroConquest Green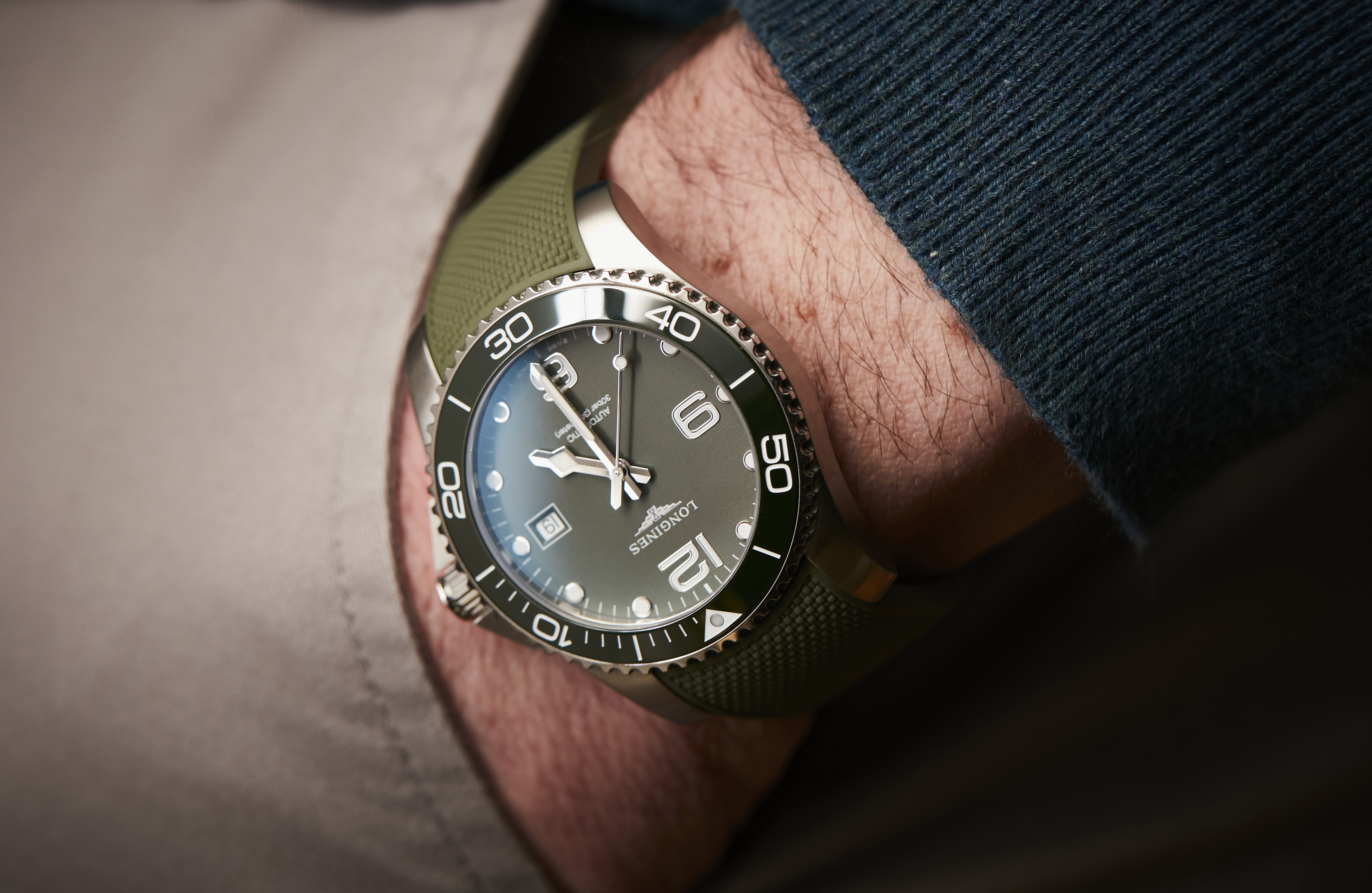 I wore this watch for a Watch & Chill Virtual Baselworld 2020 video and, since then, it's stayed with me. Whenever I catch a glimpse of the video, I'm reminded again of how successful an evolution of the HydroConquest range it is – giving a mainstream diver an urban edge, and once again staying in that very hard to beat Longines value pocket. RRP: USD$1600
Seiko SPB149
For traffic, and overall interest, this watch is undisputed champion of 2020. It came with zero fanfare, but since then has broken the internet every time we've either published a video or written about it. What is it about this watch? I think probably the provenance, and the case shape. It's not as overbearing or as cushiony kitsch as the Turtles, Monsters and Tunas, and it's robustly put-together, but hacks wonderfully well on any and all straps. RRP: USD$1350
Bamford G-Shock 5610
If you don't love changing up your wristwear with a G-Shock every now and again, then I'm afraid we just can't be friends. There's something about the feel of the light, cool and tough materials of a G-Shock that translate into the wrist's equivalent of the weekend. And, best of all, anything can happen to you in a G-Shock, and you're ready for it. In this case, Bamford nailed a subtle collab with the Japanese giant, limning the details of the watch in his calling card baby blue. If God is in the details, then God is officially kind of blue in this rampantly popular model. RRP: USD$250, although, sadly sold out 🙁
Nick Kenyon's Picks
Hamilton PSR Gold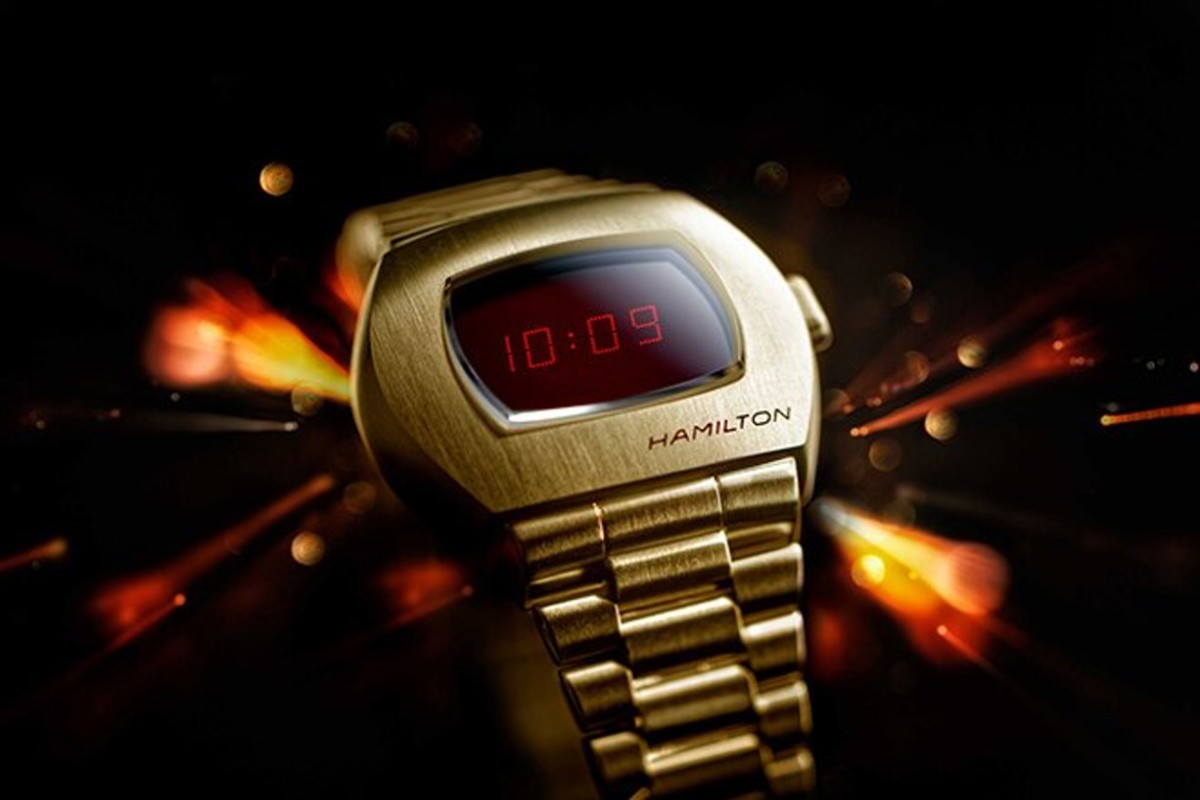 Watch collecting shouldn't always be about precious metals and expensive complications. The Hamilton PSR reminds everyone of the fun of watch collecting, and how interesting and quirky the designs of the past were. Inspired by the Hamilton Pulsar Time Computer from 1970, which cost more than a gold Rolex at the time, the Hamilton PSR celebrates a chapter in the horological history book that is often overlooked, and does so loudly and proudly. For me, it's an affordable winner. Price: USD$995
Seiko SBP153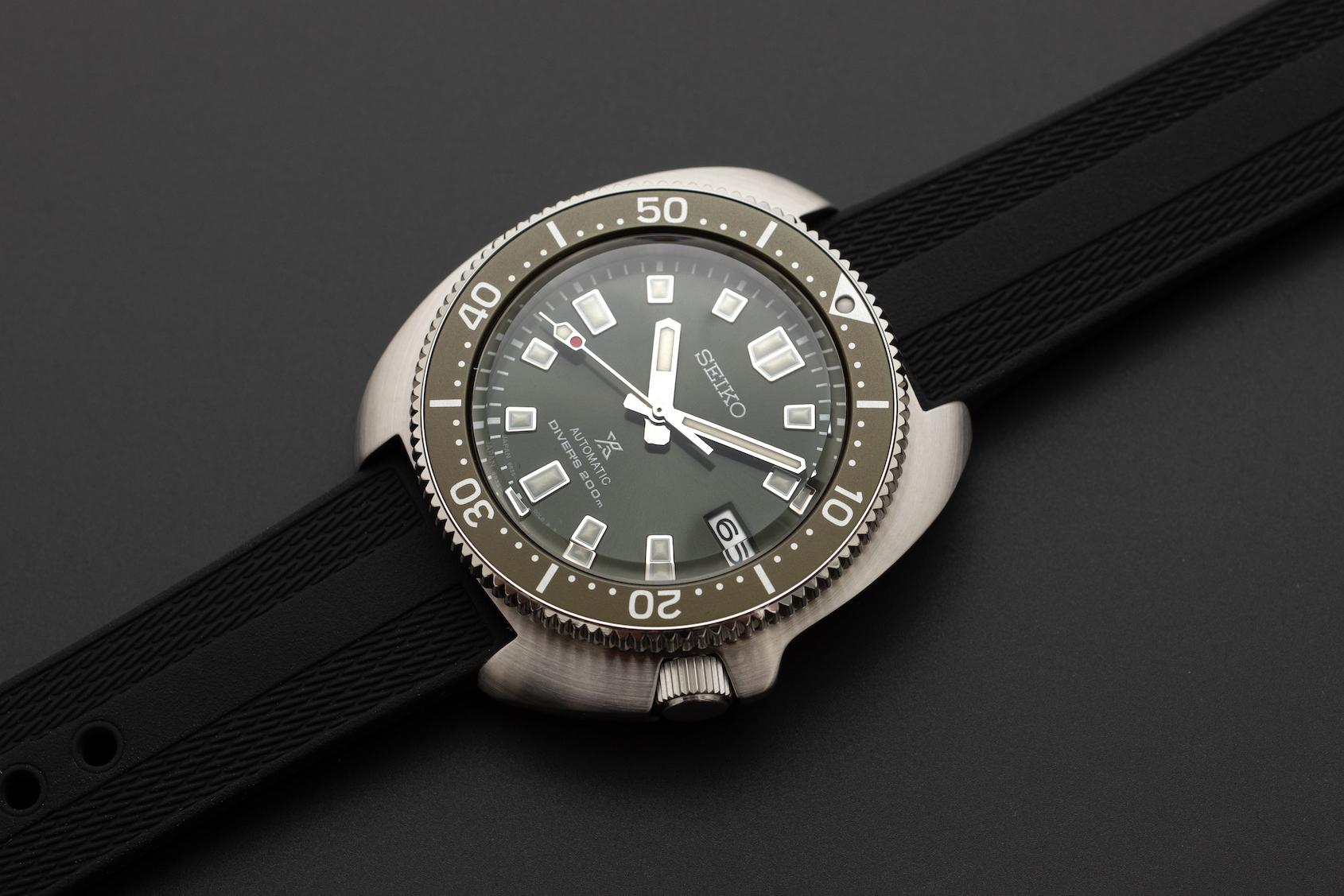 Seiko has been dipping their toe into the pool of the past more and more recently, with several years of higher-priced historical reissues culminating in the launch of the 2020 collection. Included were two affordably priced Seiko 6105 "Willard" reissues, the black dial SPB151 on steel bracelet and the green dial SPB153 on rubber strap. The designs are quite faithful to the original ref. 6105, and are more affordably priced than the current vintage market. While the black dial caught my gaze, the olive hues of the SBP153 were too much to turn down. Price: USD$1100
Longines Spirit 40mm
Longines has had a big year of releases, from the ever-popular Heritage collection to the new olive green HydroConquest, but the biggest news of all was the launch of an entirely new collection – the Longines Spirit. Blurring the lines between heritage reissues and more contemporary designs from the brand, the Spirit collection is a celebration of Longines' involvement in the early years of aviation exploration. The 40mm reference on steel bracelet with a blue dial is an exciting new release, and will certainly be in contention as a choice for many people's "first good watch". Price: USD$2150
Zach Blass's Picks
DOXA SUB 300 Professional on rubber
The DOXA SUB 300 Orange on Rubber would serve as my daily wearer within my three-watch collection. It is an extremely versatile watch that can be worn in a variety of casual or sporting environments. While it would not be my go-to in more formal moments, the pop of orange found on the dial and highly adjustable rubber bracelet would bring a playful fun aesthetic to my wrist in a watch that is built tough and means business. Its 42.5mm in diameter may seem too large for my wrist (a little over 6 inches in circumference), but with a lug to lug of 45mm it can situate itself on practically any wrist. RRP: $2450
Kurono Mori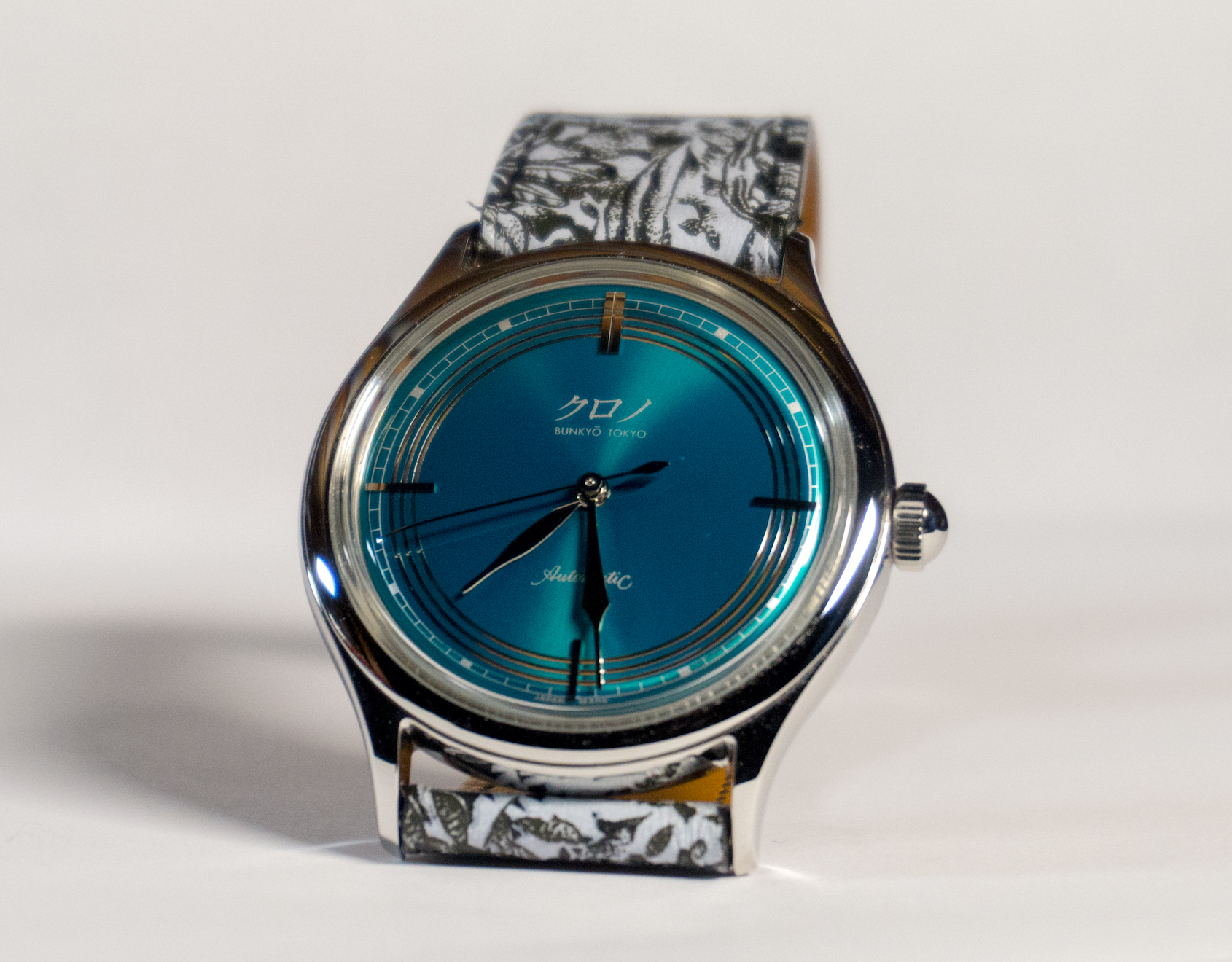 For a dress watch I would take the Mori 1 Year Anniversary Kurono watch. While colourful like the DOXA SUB 300 above, the classic case size and art deco aesthetic make this an exotic-looking formal watch that would be sure to start a conversation at any cocktail hour. RRP: $1818
Baltic Aquascaphe Bronze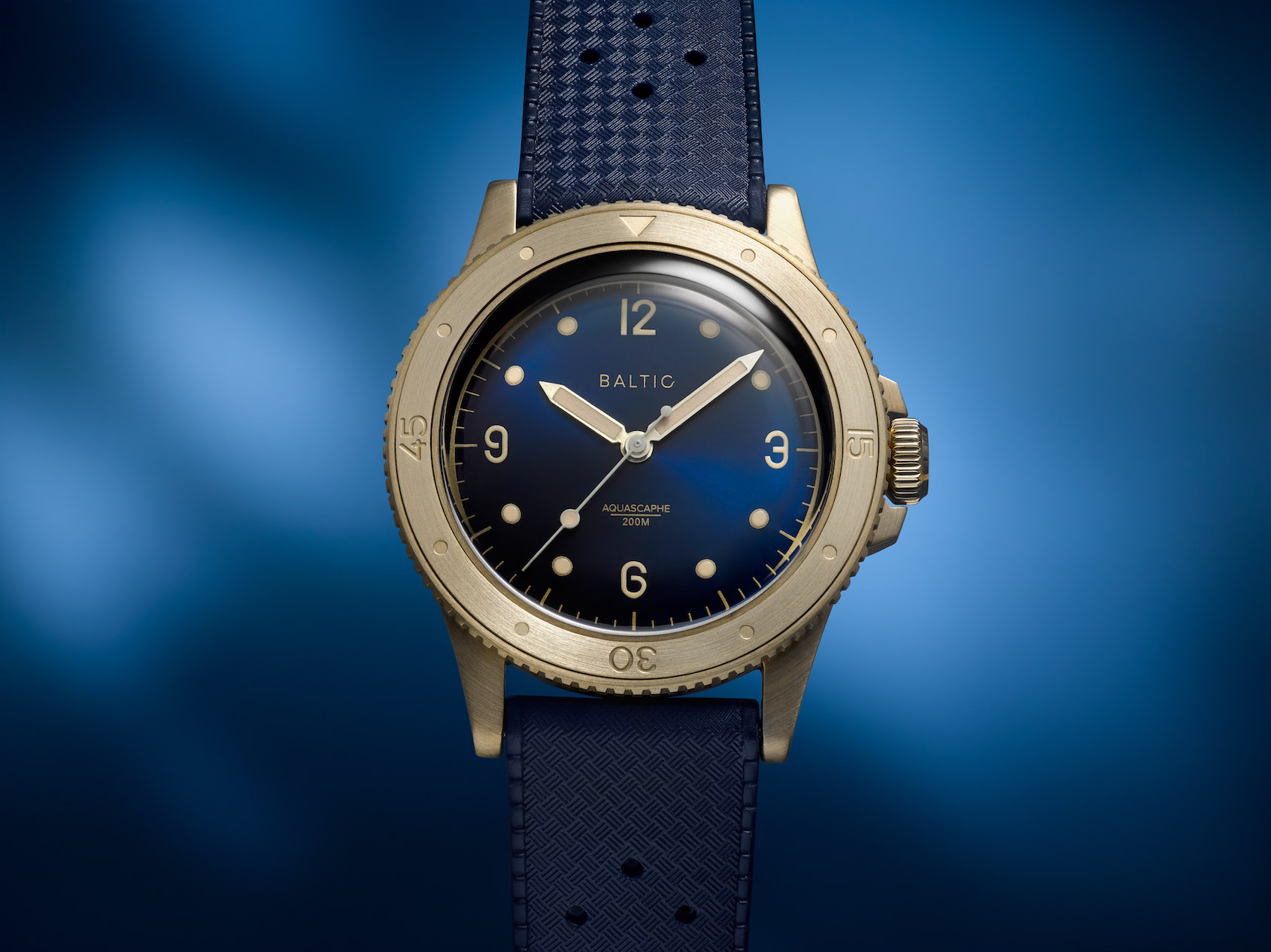 To bring a new case tone into the mix, the Aquascaphe Bronze Blue Gilt is an affordable way to inject a gold tone into the mix of my three-watch collection. Because the bronze alloy used is more stabilised, the patina will not develop as quickly – in turn, maintaining the pure gold look for a longer period of time. With a case diameter of 39mm and a lug to lug of 47mm, this watch will wear like a Black Bay Fifty-Eight for 20 per cent of the price. It is a rather classy take on a watch that in reality is a 200m water resistant diver ready for the depth of any day – or evening. RRP:$739
Thor Svaboe's Picks
Seiko SPB155J Alpinist
At this price point there is no escaping the brilliance of Seiko and the value aspect prevalent in any of their references. For everyday wear you can't go wrong with a small diameter Japanese field watch, so I'm picking the new case design and dégradé grey dial of the small but perfectly formed new Alpinist on a hand-sewn leather strap. RRP: $749
DOXA SUB 200
I admit to cheating, as this is already in my collection. But I love divers and, without a doubt, it has to be the small, tough and perfectly formed yellow dial DOXA SUB 200, ignoring the fact that it didn't officially come out this year. I would pick this on the solid beads-of-rice bracelet for a full-on maximum cheer-me-up factor on any rainy day. Having this sunny, but tough, diver under my sleeve will get me through the arctic winter months while I consider moving to Australia to escape the cold. RRP: $1150
Longines Heritage Marine Nationale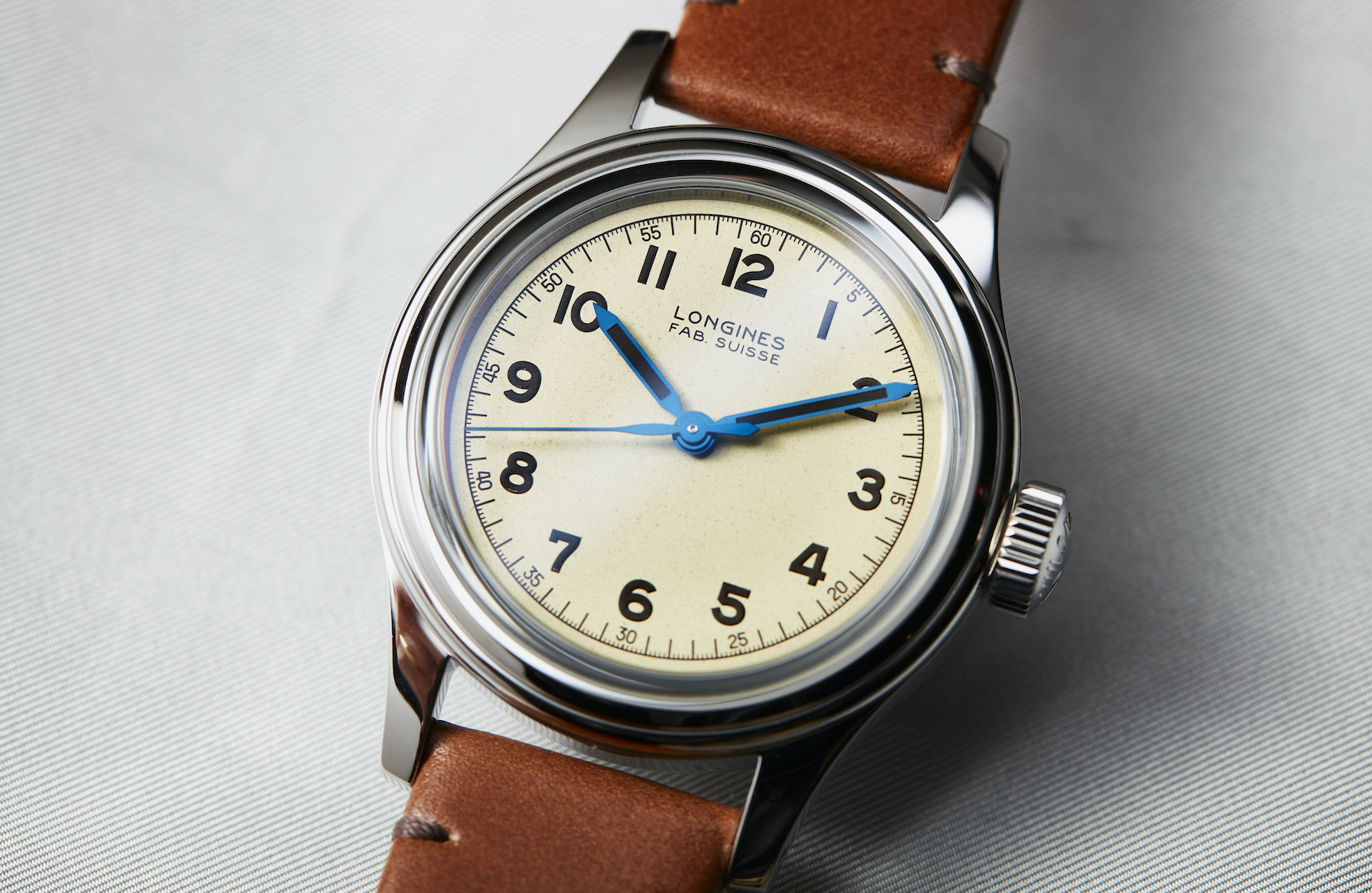 At 38.5mm, this slips under any shirt. With its polished case and crisp vintage aesthetic, it's a perfect dressy choice on its brown leather strap. The Longines Heritage Marine Nationale has been my favourite Longines release of 2020, so this was a given. The simple polished case and creamy patinated dial goes with anything and, with its exquisite detailing, is a great conversation starter. RRP: $2000