ROCKSPOTTING: Dwayne Johnson goes full milspec in his latest blockbuster, Skyscraper
Cameron Wong

From the People's Champion to the people's choice. Over the past year, semi-retired professional wrestler and Hollywood megastar Dwayne "The Rock" Johnson has earned himself $US125 million, the highest-ever total for acting in the 20-year history of the Forbes' Highest-Paid Celebrity List – which ranks him at number five, and up 17 spots from last year's list. All that money isn't for nothing either, with the hardest-working man in Hollywood lighting up countless box offices the world over.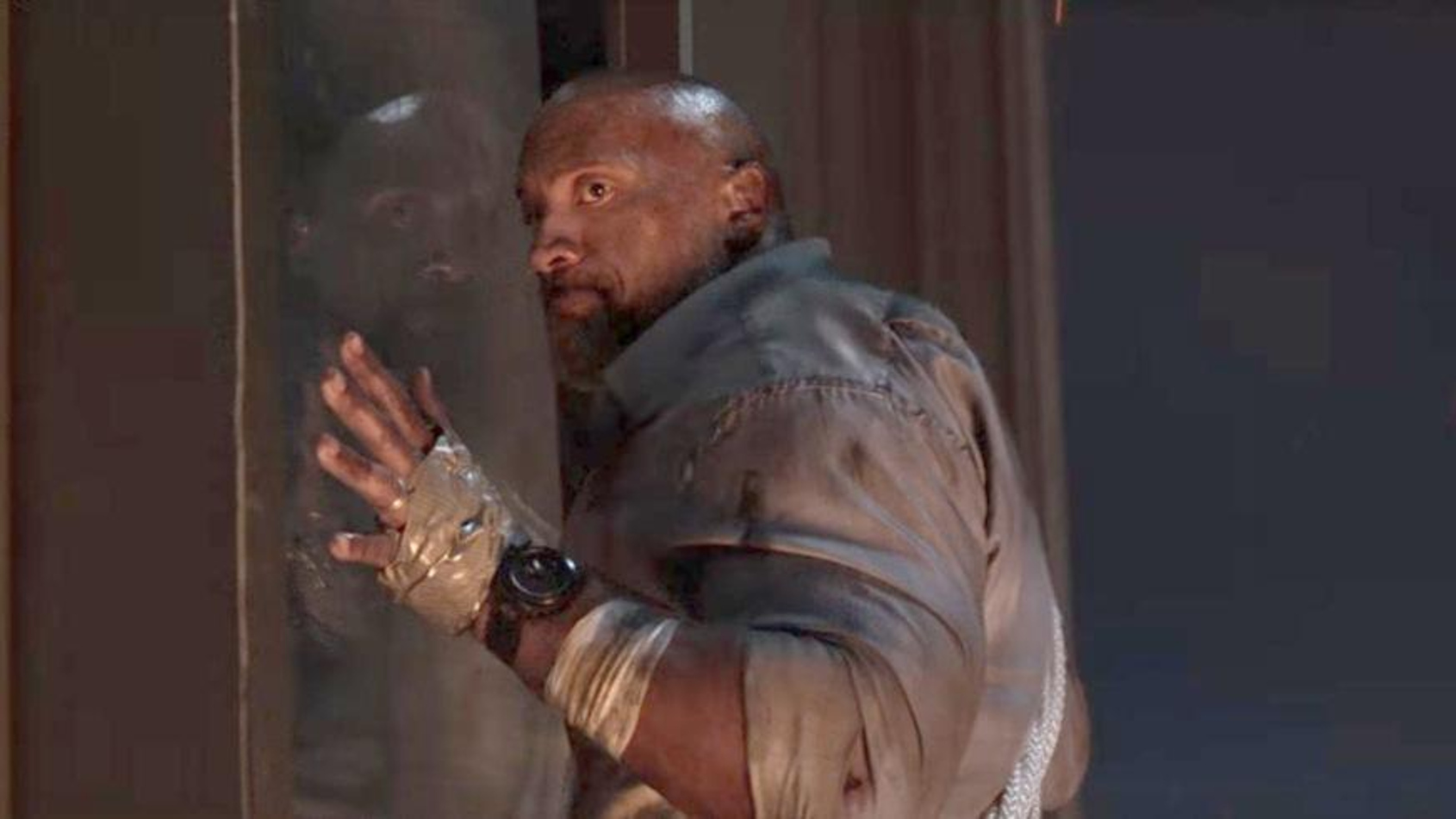 His latest all-action film, Skyscraper, sees him play a former FBI agent and US war veteran who now assesses security in skyscrapers. But when he's framed for setting the world's tallest and safest building ablaze he must quickly work to clear his name and somehow rescue his family who are trapped inside.
Naturally, on his wrist is something that must stand up to the type of abuse and mayhem that awaits. And after a few team emails, WhatsApp messages, and sleepless nights in the Time+Tide office, our own Dan "The Man" Senia confirmed the spot as the MTM Black 3-GER.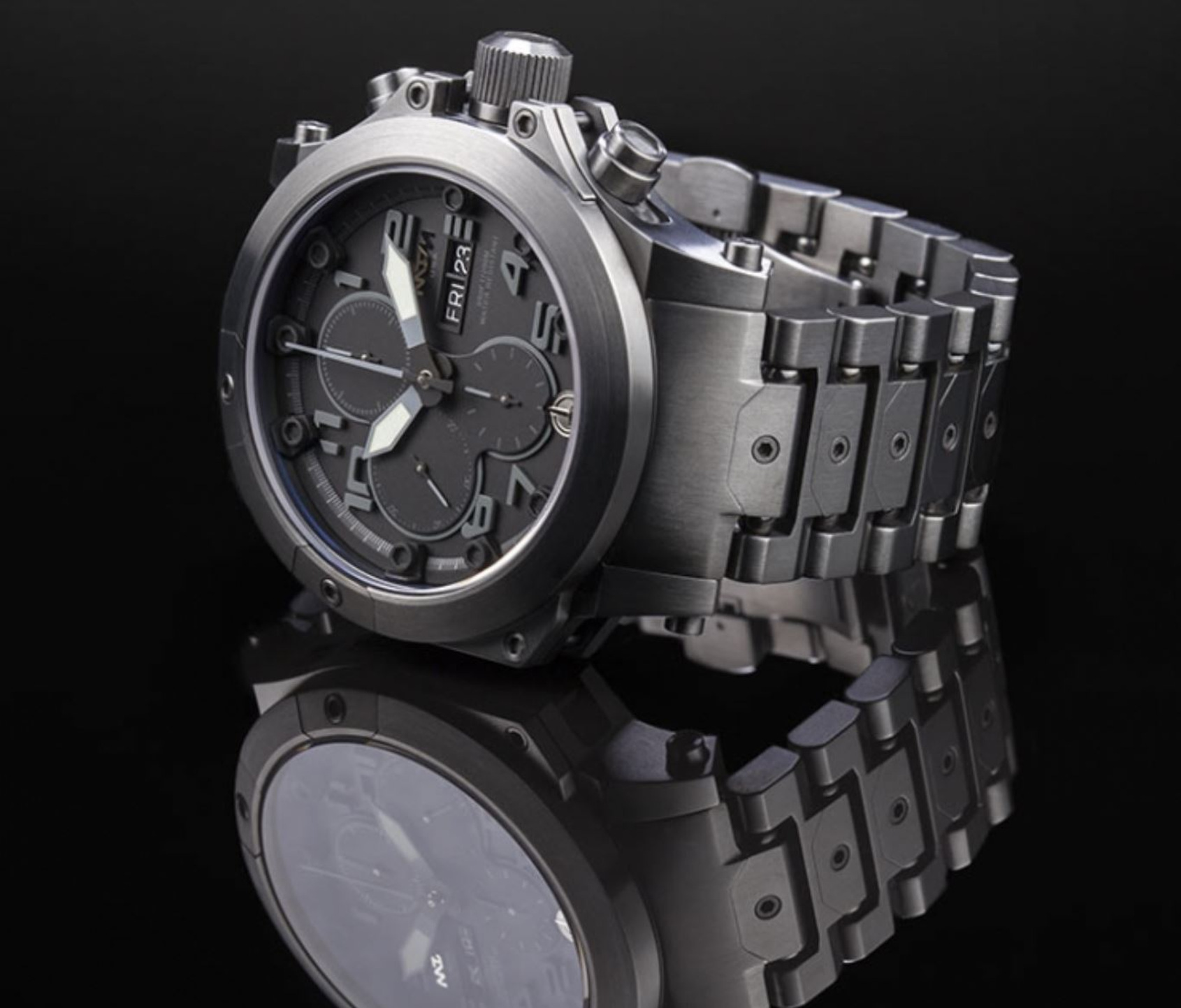 Headquartered in Los Angeles, for 25 years MTM (Multi-Time Machine) Special Ops Watches have specialised in making watches for the US military and multiple law enforcement agencies. From S.W.A.T to the FBI and Secret Service. And the Black 3-GER is the first automatic in the brand's line-up. Sporting a COSC-certified Valjoux 7750 chronograph movement inside a DLC-coated titanium case. The blacked-out aesthetic made this a tough spot, but what helped turn the score was its unique bracelet that sees ball bearings replace the usual pins that connect each bracelet link.