Establishing a recognisable design DNA is a difficult thing to achieve, especially in a short period of time, but Louis Vuitton Tambour collection has done just that. Exhibiting a case and shape unlike pretty much anything else out there, the all new Louis Vuitton Tambour Street Diver is a watch that will stand-out whether you're driving or diving.
We looked at three references from the new collection, two of which feature a 44mm case with another smaller reference that has a case diameter of 39.5mm. All three have the quintessential Tambour case shape that tapers towards the dial and is highly polished with "Louis Vuitton" stamped around the circumference.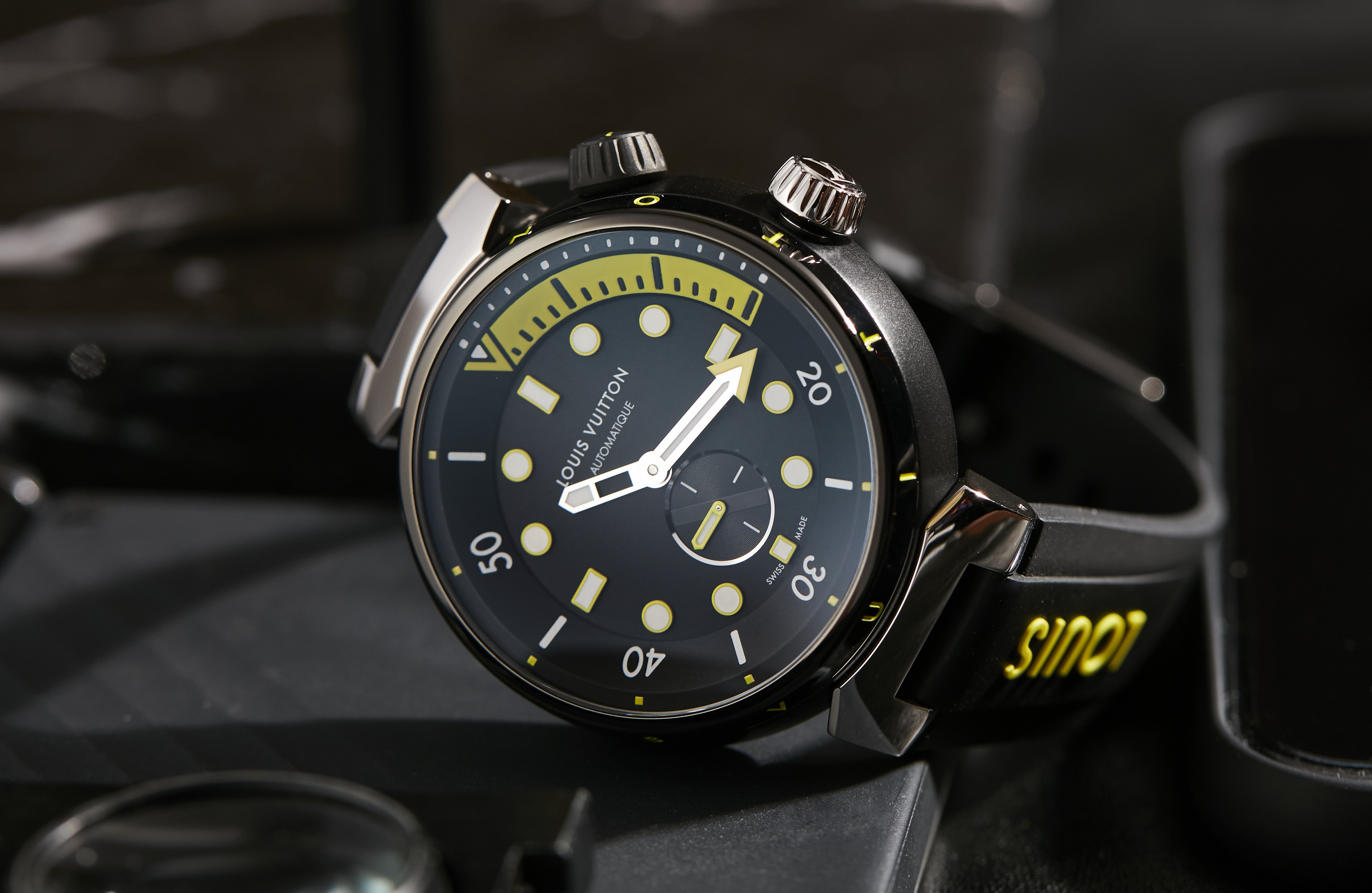 Louis Vuitton makes references to dive watch designs of the past with the double crown on the case, one of which is to adjust the time and the other to move the internal bezel. All of the watches arrive on soft rubber straps, which are both comfortable and easy to swap if your heart desires.
Louis Vuitton Tambour Street Diver price and availability:
The Louis Vuitton Tambour Street Diver is $10,520AUD in the 44mm reference and is $7870AUD in the 39.5mm reference and are currently available. For more details, visit Louis Vuitton right here.
Made in partnership with Louis Vuitton. However, the opinions expressed in this article are our own in accordance with our Editorial Policy.