TREND: Mixing business with leather
Felix Scholz
The great thing about a new strap is that it can give your watch a completely new feel and lease on life. Nowhere is the transformative power of a strap more apparent than with leather NATOs or pull through straps. These days everyone's all over the coloured NATO thing (thanks for that Daniel Wellington) and horological trendsetters have moved on to high quality leather NATOs – no cheap and nasty nylon here.
Leather NATOs work because they combine the luxurious feel of quality leather with the image of being so tough that 'normal' straps don't cut it for you. They add an air of macho military mystery to your timepiece – who doesn't want that? But be warned, when it goes wrong, it can go badly wrong.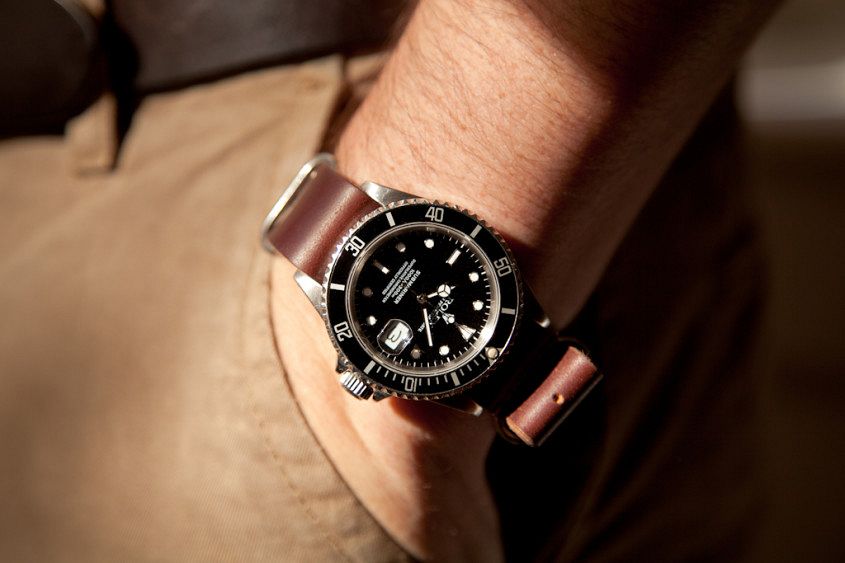 When it works
Basically the chances are good that if your watch was ever intended to help people fly, swim or measure something really fast it'll look good on a leather NATO. Bonus points for a watch that has evolved from its tool origins and become a genuine luxury symbol. The IWC Big Pilot and the Rolex Submariner are classic examples.
Dive watches in general are a solid option. They're often big, chunky watches that pair well with the big chunky straps. Also there's a nice juxtaposition about putting a 500m water resistant watch on a strap that you probably shouldn't get wet. There are exceptions to this rule however – Panerai look rubbish on a NATO for some reason.
Another classic choice is the Speedy, but then that pretty much looks good on anything.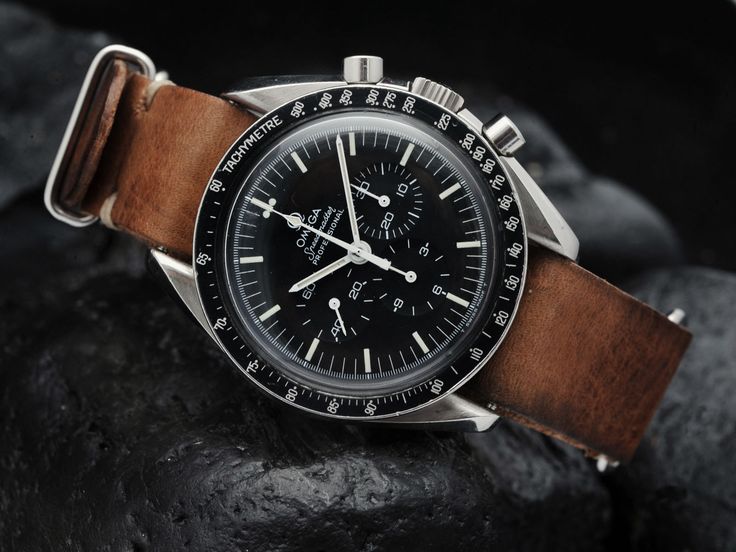 When it doesn't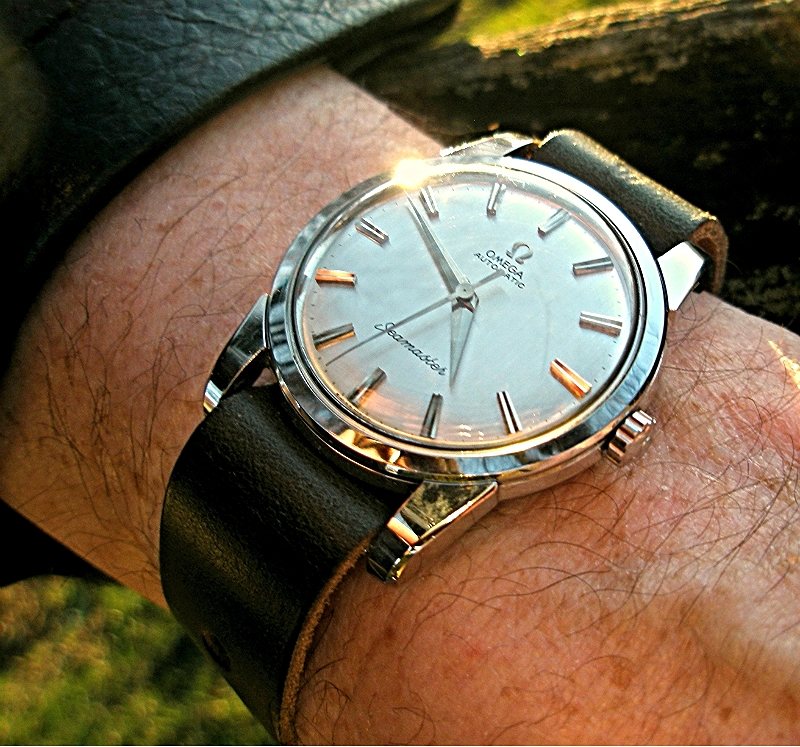 Sometimes people get a little too excited about 'freshening up their look' and throw common sense and good taste out the window. You might be tempted to mix things up on a watch with integrated lugs, maybe a Patek Nautilus. You'd have to get some sort of custom strap and it will end up being super expensive and super ugly. Dressy watches are borderline. A vintage steel Datejust or Seamaster might work if you're a Filson carrying hipster, but it can be easily overdone. It's probably best left to those young enough or experienced enough to be able to pull it off (pro-tip a suede pull through strap can look cracker on a gold watch). Slender and refined gold dress watches, like a Calatrava? No. Just don't do it. Don't even think about it.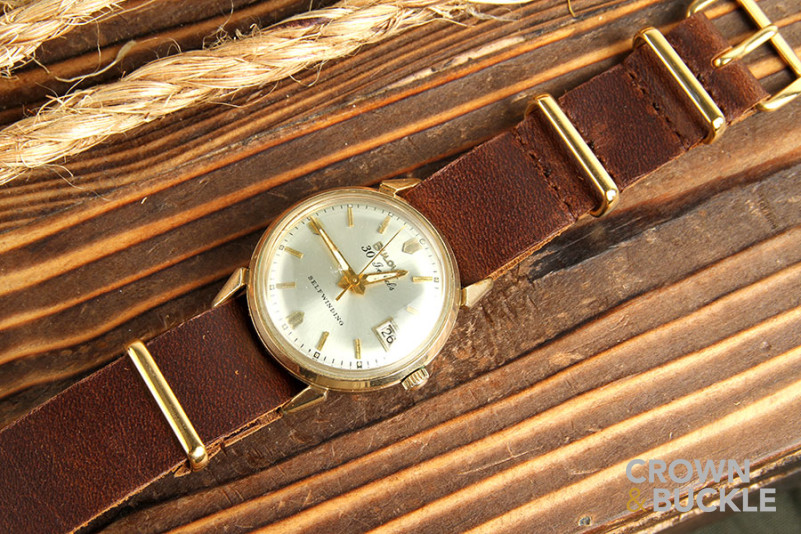 How to pull it off
You've got to have confidence to rock this look. That's the most important thing. Next, buy the right strap. That means buy a good quality one, not an el-cheapo eBay number. We like the work that Bas & Lokes, Crown & Buckle and Bulang & Sons do (we're a sucker for any brand with an ampersand really). Look into Kangaroo leather straps, it's local, thin, strong and has a nice grain. Lastly, think about thickness. A traditional NATO style strap in thick leather can quickly add 5mm or more to the height of your watch and while it will mould a little to your wrist over time it's a something to consider.
So if you want to add an air of rugged insouciance to your favourite watch, consider mixing up your look with leather, but just don't go overboard.