Three monster Kickstarter success stories that exploded into life
D.C. Hannay
In the realm of microbrand watches, Kickstarter has long been a preferred platform for launching new models, and even entirely new brands. It can be a sort of marketing test-bed for a fledgling brand, or a lower-risk method of funding production runs for more established ones. It's pretty simple, really. If no one's interested in backing your passion project, your watch doesn't get released. On the other hand, come up with a brilliant design, and things can really heat up for your venture in a hurry. And sometimes, just sometimes, you capture lightning in a bottle, and your new watch becomes a bona fide monster hit, a must-have model that afflicts collectors with a serious case of FOMO. Here's a brief look at three of the more notable brands that have taken Kickstarter by storm.
Yema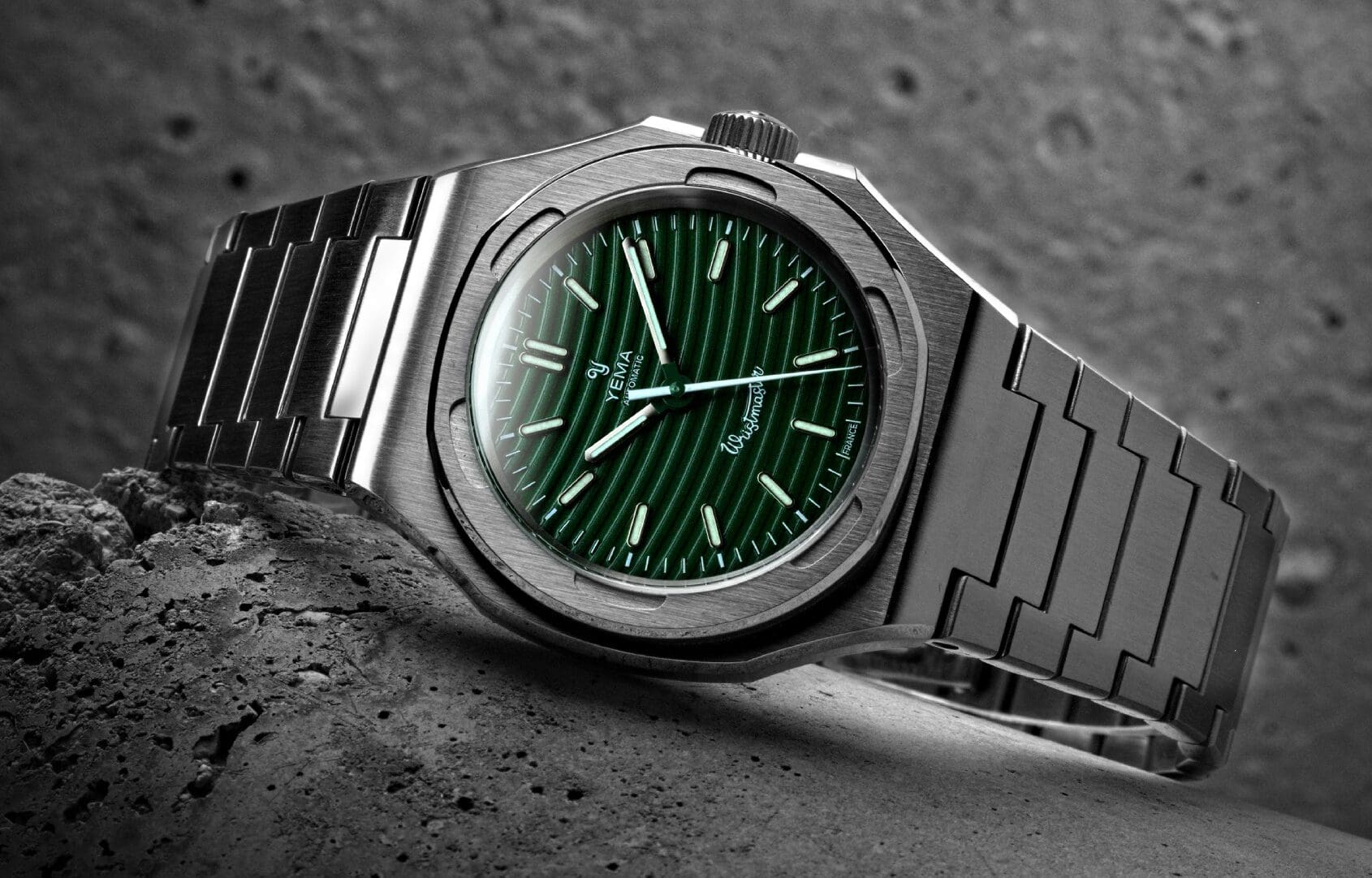 While not a microbrand in the strictest sense (they were founded in France in 1948), Yema utilised Kickstarter to release their latest hit, the integrated bracelet Wristmaster Traveller Micro-Rotor Limited Edition. Calling it a successful launch would be an understatement given it raised almost 2.5 million Euros. It's easy to see why, too. The attractive design capitalises on the current mania for all things integrated sports watch, and the Wristmaster has the added bonus of a true manufacture movement. Built 80% in France (with the remaining 20% from Switzerland), the Morteau 20 caliber features a micro-rotor to keep things thin, and the three dial colours get matching movement components, too. Each one offers -3/+7 second accuracy (near COSC standards) while the 70-hour power reserve proves that the CMM.20 is a serious contender, plus you can see the fine finishing underneath the sapphire caseback.
The Goldilocks dimensions of a 39mm diameter, with a 43.5mm lug-to-lug, and a case height of only 9.2mm keeps things tidy, all the more remarkable given its 100 metre water-resistance rating. The unique bezel and gorgeous wave dial (available in black, blue, or green) make the Wristmaster a stone-cold smash. It all adds up to a fair value at full price, even more so if you're able to grab one of the limited number left on Kickstarter at just €1,499.
Mu:n Watches
Mu:n Watches have a fascinating origin story. Not only is their Hommage Edition a crowdfunded watch, the design itself was partially crowdsourced, utilising suggestions from an online configurator ahead of the project. The gamble paid off for Mu:n, as they've come up with a stunning moonphase design that's surpassed its Kickstarter goal by 10 times.
Generally watch brands on Kickstarter begin with relatively simple designs and progress from there. But Mu:n have come tearing out of the blocks with an elegant moonphase watch whose dial strikes you with its geometric purity and sense of visual depth.
Available in three series and multiple colourways, backers can choose from the 38mm Sellita-powered Creators or Automatic Origin models, or the 36mm Quartz Origin. All feature clean, classical design elements that perfectly integrate the moonphase display, but the Creators edition features something a little extra. A realistic Femto laser-printed moon disc that employs a nine-step manufacturing process for added depth. The entire project is a fascinating one and their Kickstarter project has just three days to go. To find out more, you can go for a deep dive on the Mu:n Watches website.
Furlan Marri
Sometimes, you hit upon a winning formula right out of the gate. Furlan Marri certainly smashed it the first time around, and continues to do so. The 'it girl' of the moment for microbrands, founders Andrea Furlan and Hamad Al-Marri tapped into the passion enthusiasts have for vintage design, bringing it to a wider audience at a very attractive price point. Certainly few collectors can afford classic chronographs from Patek Philippe, but Furlan Marri brought much of their mojo to their finely finished Mechaquartz range, and the result was such a blockbuster that the brand won the prestigious Horological Revelation Prize at the Grand Prix d'Horlogerie de Geneve after only seven months in business. And they did so largely from Andrea's bedroom…during COVID.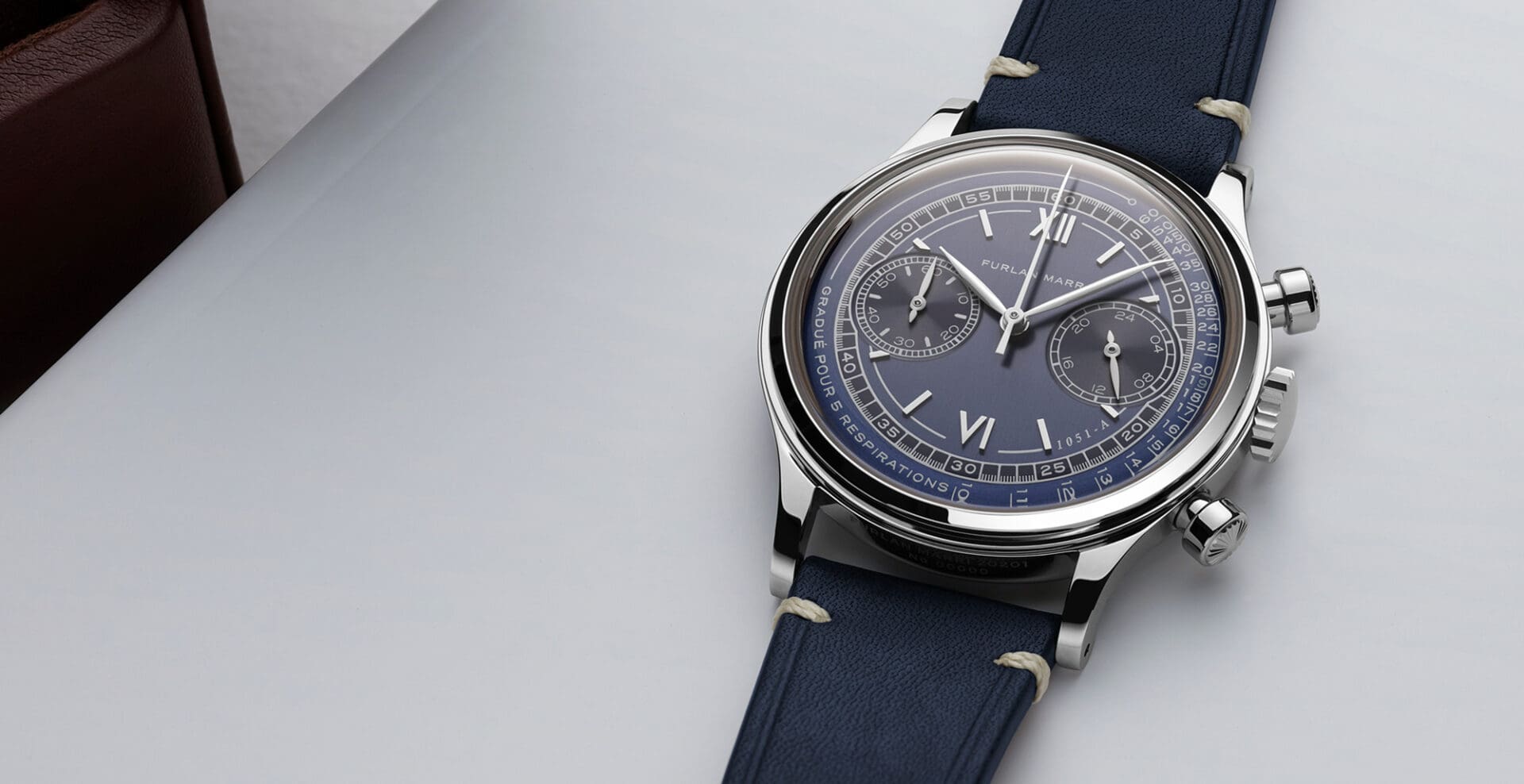 The initial runs of the Mechaquartz two-register chronos blew past all expectations, exceeding their Kickstarter goal in less than a minute, eventually raising 14 times their initial target. Demand was so great, that the watches (which retailed for under US$350) were going for ten times that amount on the secondary market. Since then, they've gone from strength to strength, releasing a sold-out automatic three-hander (the Black Sector), and are currently taking preorders for the next batch of Mechaquartz models. Given their frankly astonishing track record, I see no reason that their upcoming projects can't scale similar heights.