The T+T team picks their favourite go anywhere, do anything watches
Borna Bošnjak
The ultimate "go anywhere, do anything" watch depends heavily on the person that is doing the going anywhere, if you catch my drift. Therefore, rather than simply suggesting pieces that I believe would be fitting of the GADA name, we got the Time+Tide team together to showcase their different tastes and considerations when picking such a watch. Let's get started.
My pick: Rolex Explorer 1016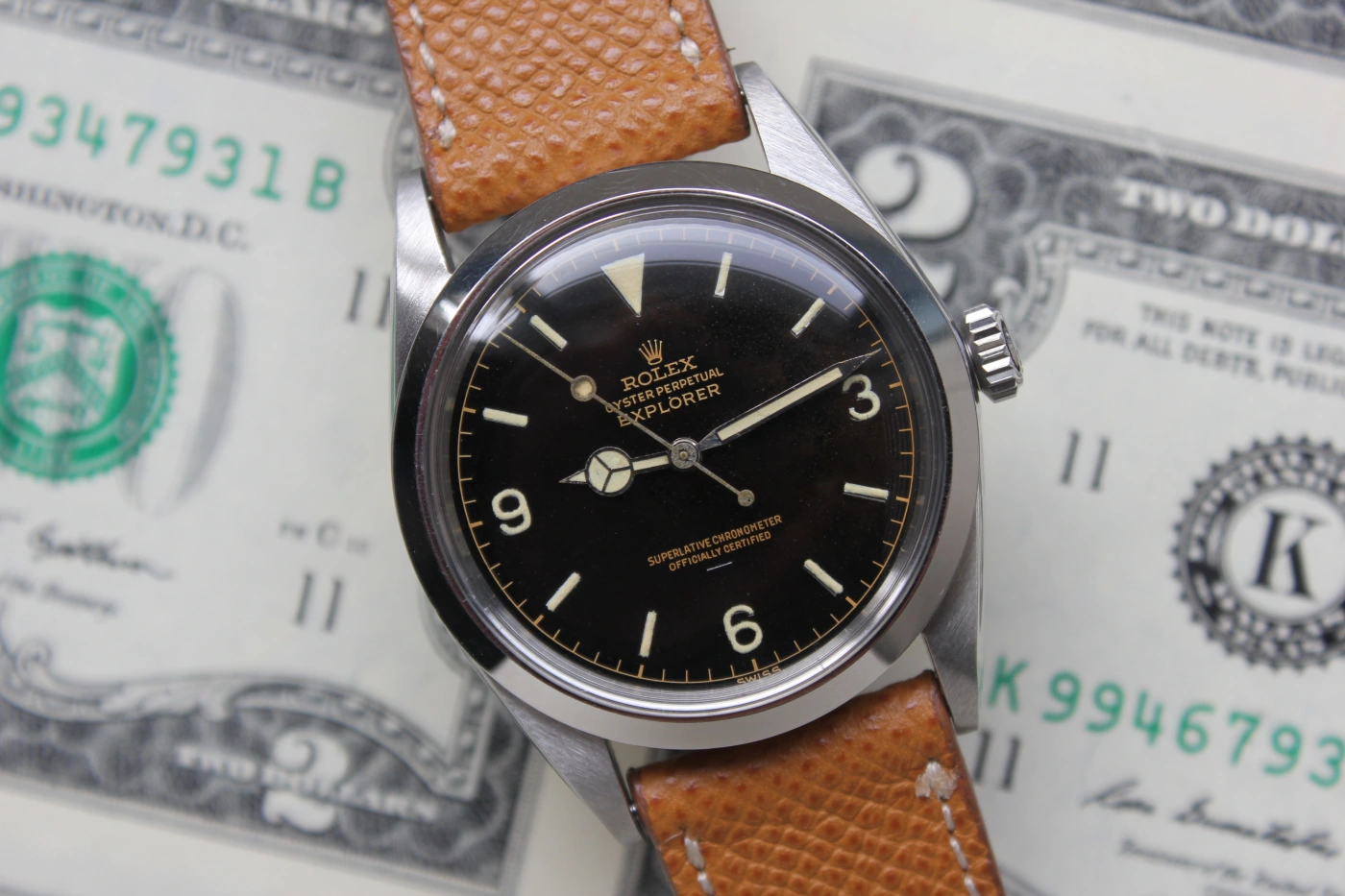 This is the watch that inspired the whole article. I mean, just look at it! While I'm normally not too enamoured by Rolex, especially their modern offerings, the Explorer 1016 has been my grail for a very, very long time. The 36mm case is perfectly proportioned for any scenario, the dial is simple enough for dressier occasions, and who can forget the incredible ads that featured this watch?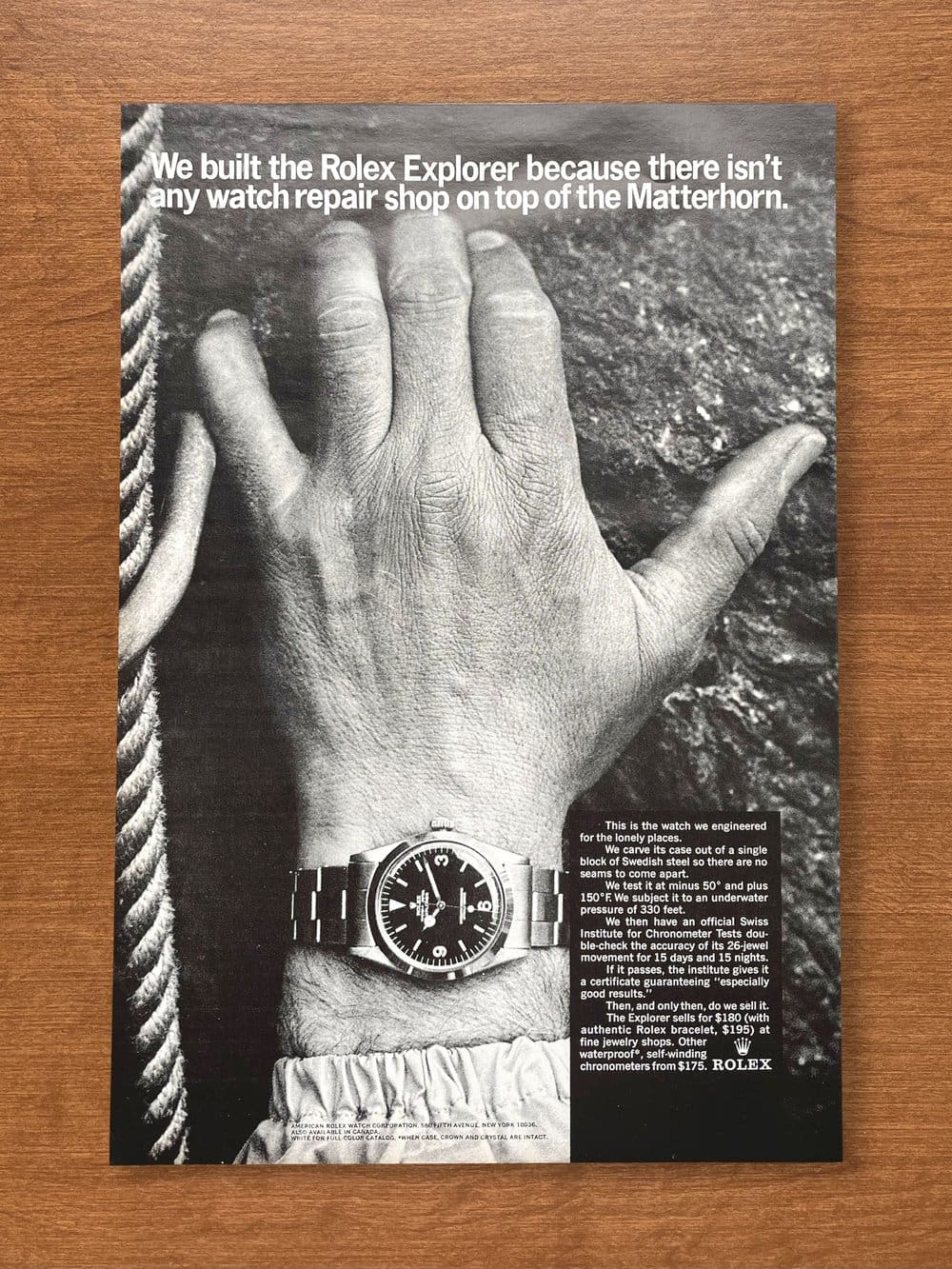 It's not flashy by any means, yet has enough vintage and historical appeal to be properly appreciated by fellow WIS of culture. My pick would be a gilt dial with a closed chapter ring, though I've got to admit that I wouldn't be too upset with owning any one of the many iterations of this fantastic watch – Space Dweller, anyone? The unfortunate reality of the 1016 is that the closer I get to it, the more it seems out of reach. Thanks, John Mayer.
D.C.'s pick: Serica 5303-3
A versatile, do-it-all, everyday watch? Those that know me probably think they have a good idea what I'd pick. And they're wrong.
Sure, I could have saved a lot of time and effort by just going with the original black/gilt Tudor Black Bay 58, because it gets so much right. It's got those classic good looks, a great, near-perfect size, the added durability of an actual diver, and a dressy touch of class with its polished surfaces and gold highlights. But honestly, it's a bit lazy, and even a tad predictable for me at this point. So I went with something a bit less…on the nose.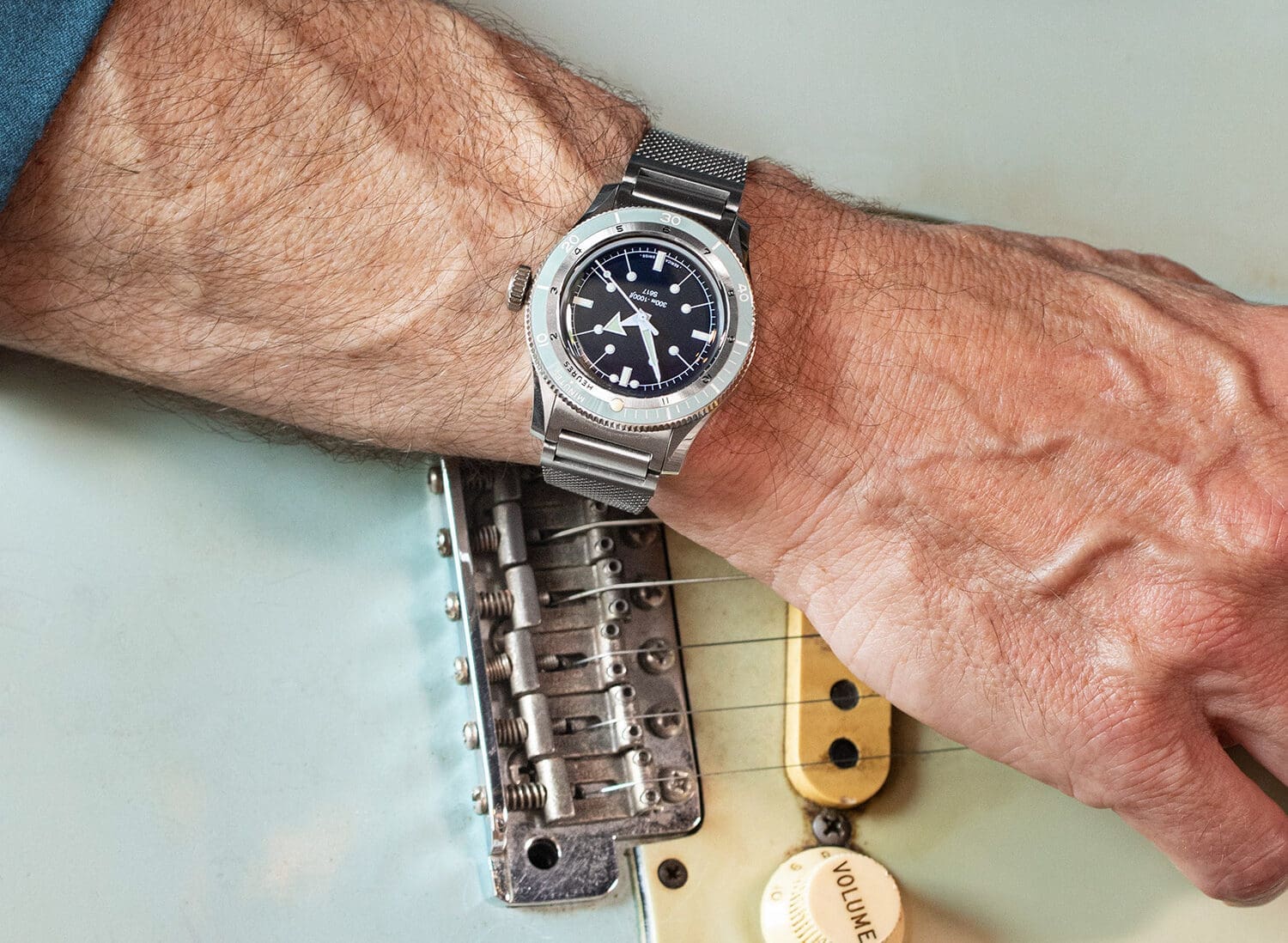 The Serica 5303-3 is that watch. A French microbrand diver, which, if I wasn't already aware of its existence, I would swear was found in the dresser drawer of a gentleman who purchased it new in 1962. The 39mm case, lyre lugs, and broad arrow handset scream vintage Omega, but the midnight blue dial is from a realm all of its own. The odd, marimba-mallet vibe of the hour markers just speak to me like a postmodern jazz riff, and the pale blue ceramic of the dual-track bezel is positively swoon-worthy. It's unique. It's quirky. And quite frankly, it's sexy as all get out. Miles Davis would have worn the hell out of this. A Swiss Caliber Newton movement, a sizable (but not too big) crown, and that perfectly supple mesh bracelet complete a package that's just a touch more nuanced, more elegant, and just less shouty than any other modern tool watch I can think of. Yes it's a tool watch, but, as they say, it really classes up the joint, and that's about as versatile as it gets in my book.
Ricardo's pick: Omega Aqua Terra 38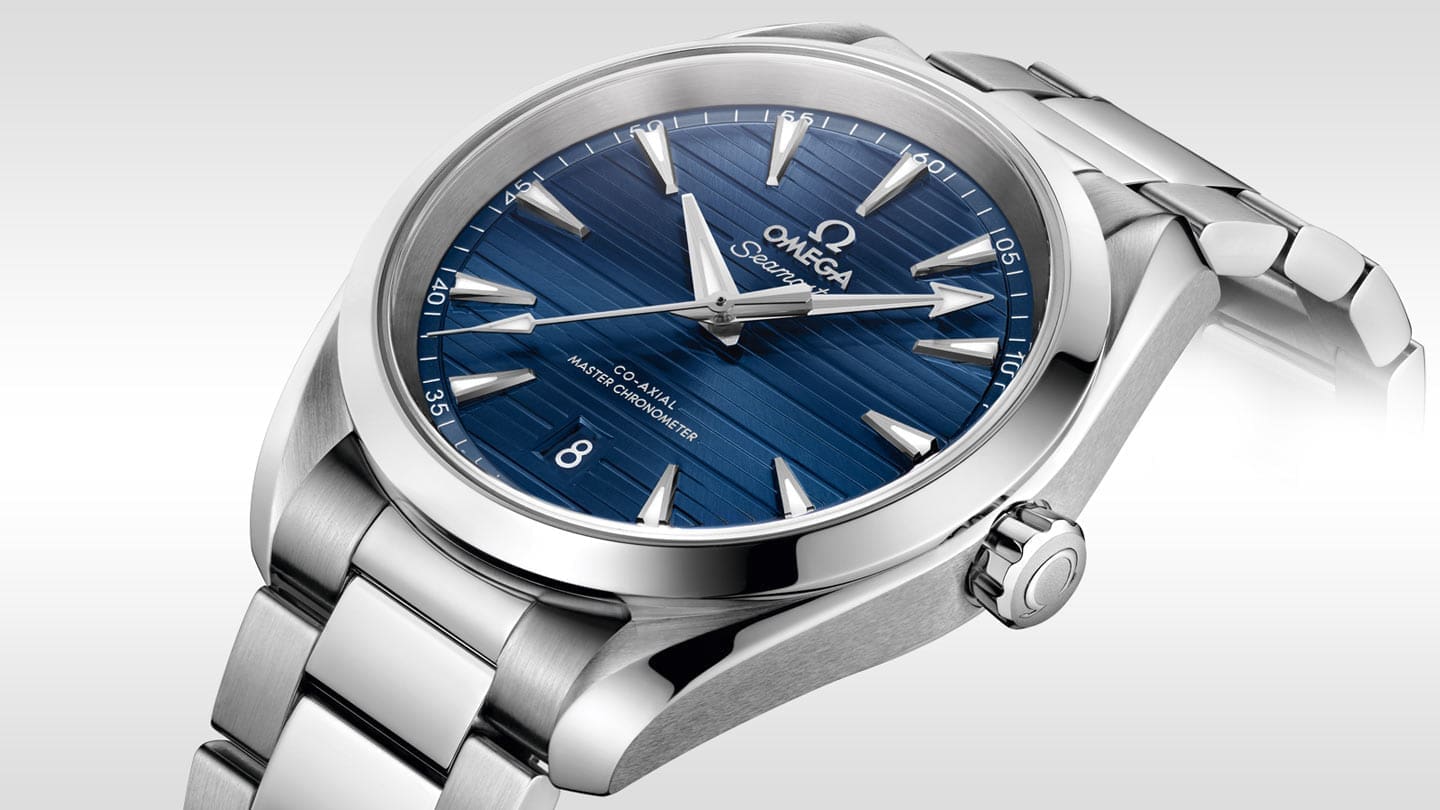 The first time I crossed paths with an Omega Aqua Terra, it was the 41mm version with the teak dial. The watch was stunning but the proportions felt off on my wrist.
Recently, I tried out the 38mm ref. 220.10.38.20.03.001. Suddenly, the clouds parted and the heavens opened. This was perfection. Movement-wise, the METAS-certified Omega calibre 8800 is technically one of the best offerings under $10k. It's built to withstand 15,000 gauss and provides an above-average 55 hours of power reserve. Add to that all the water resistance you would ever need at 150 metres.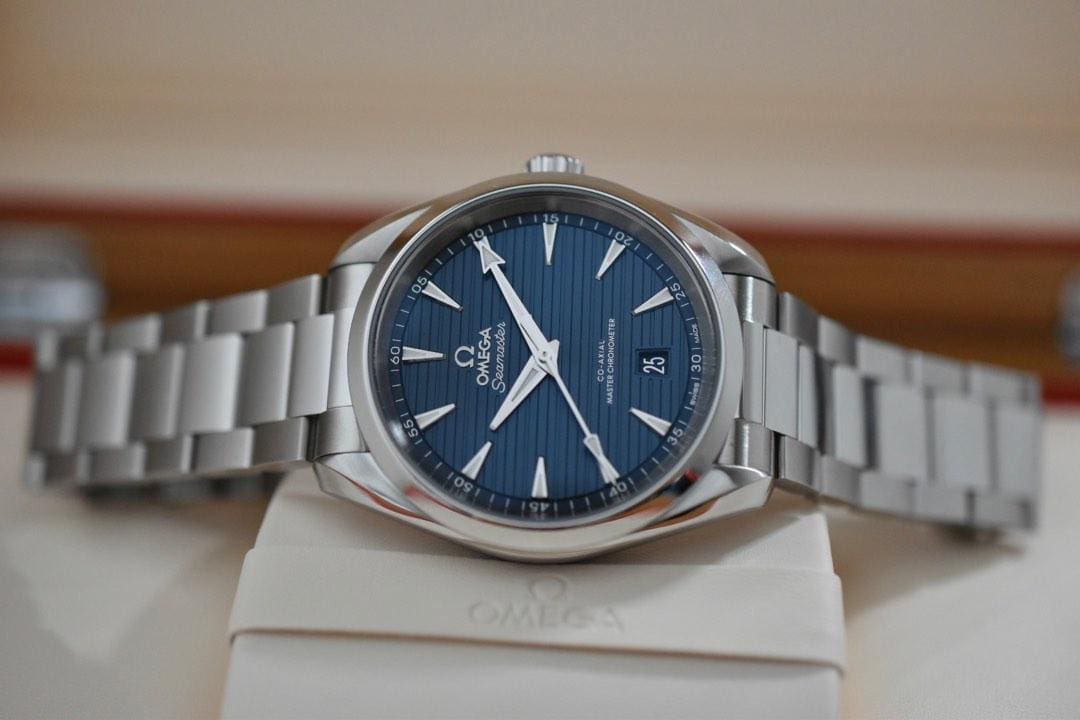 Specifications aside, one of the best parts of the watch has to be the dark blue dial (with colour-matched date wheel I might add). It works with pretty much everything. A green pair of Air Force 1s? Check. That new Supreme x North Face winter collab? Check. Its versatility knows no bounds.
Zach's pick: Cartier Tank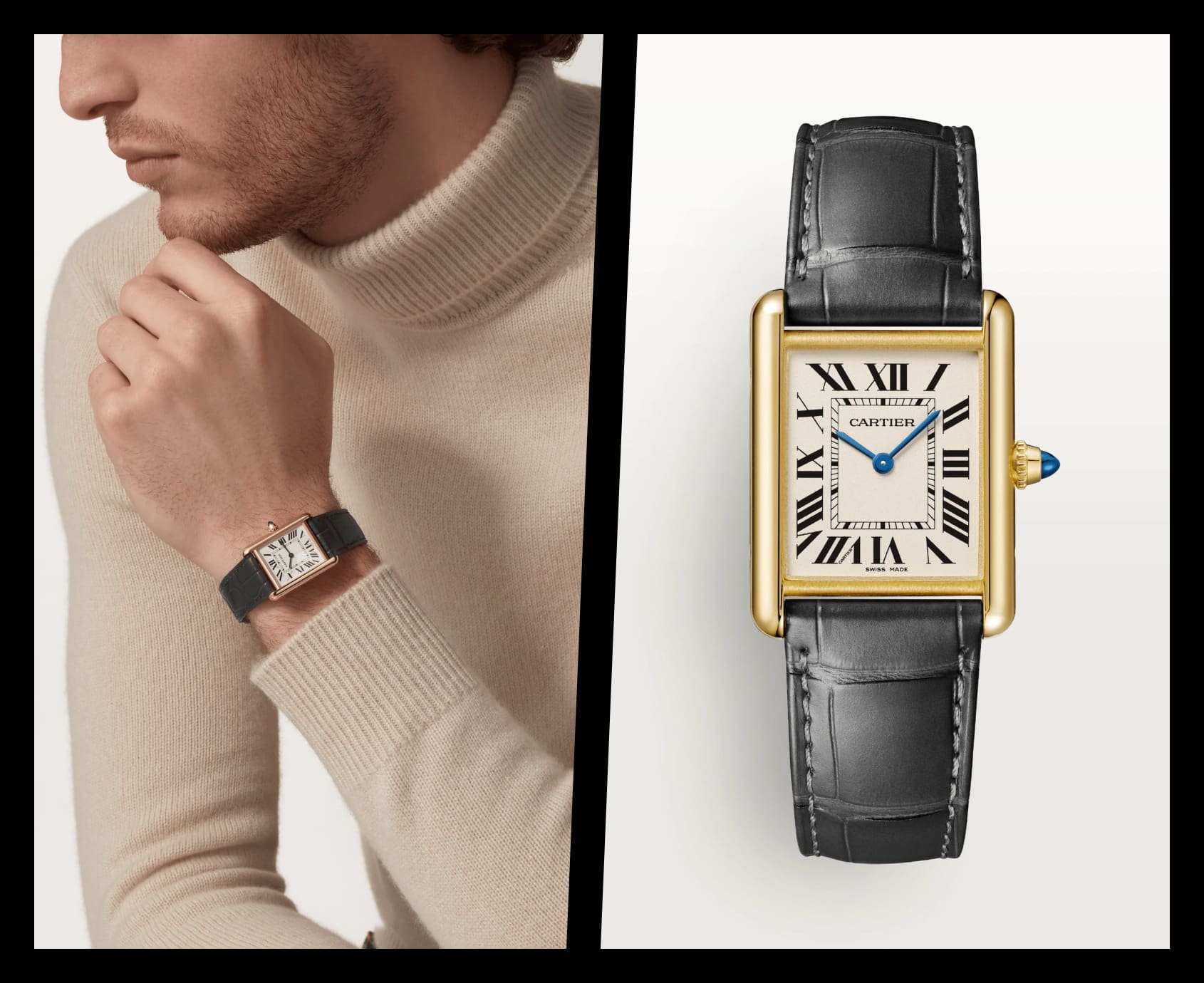 I'm sensing a recurring theme here in the picks above: Steel sports watches. Look, I could take the easy route here and pick GADA watches within my own collection like the Grand Seiko SBGA211 "Snowflake" or a Rolex Submariner. Other watches I could also choose would simply be alternatives to what is offered above. So, I am not going to do that. Instead, I will dissent from the pack and go a different route and category. I pick the Cartier Tank.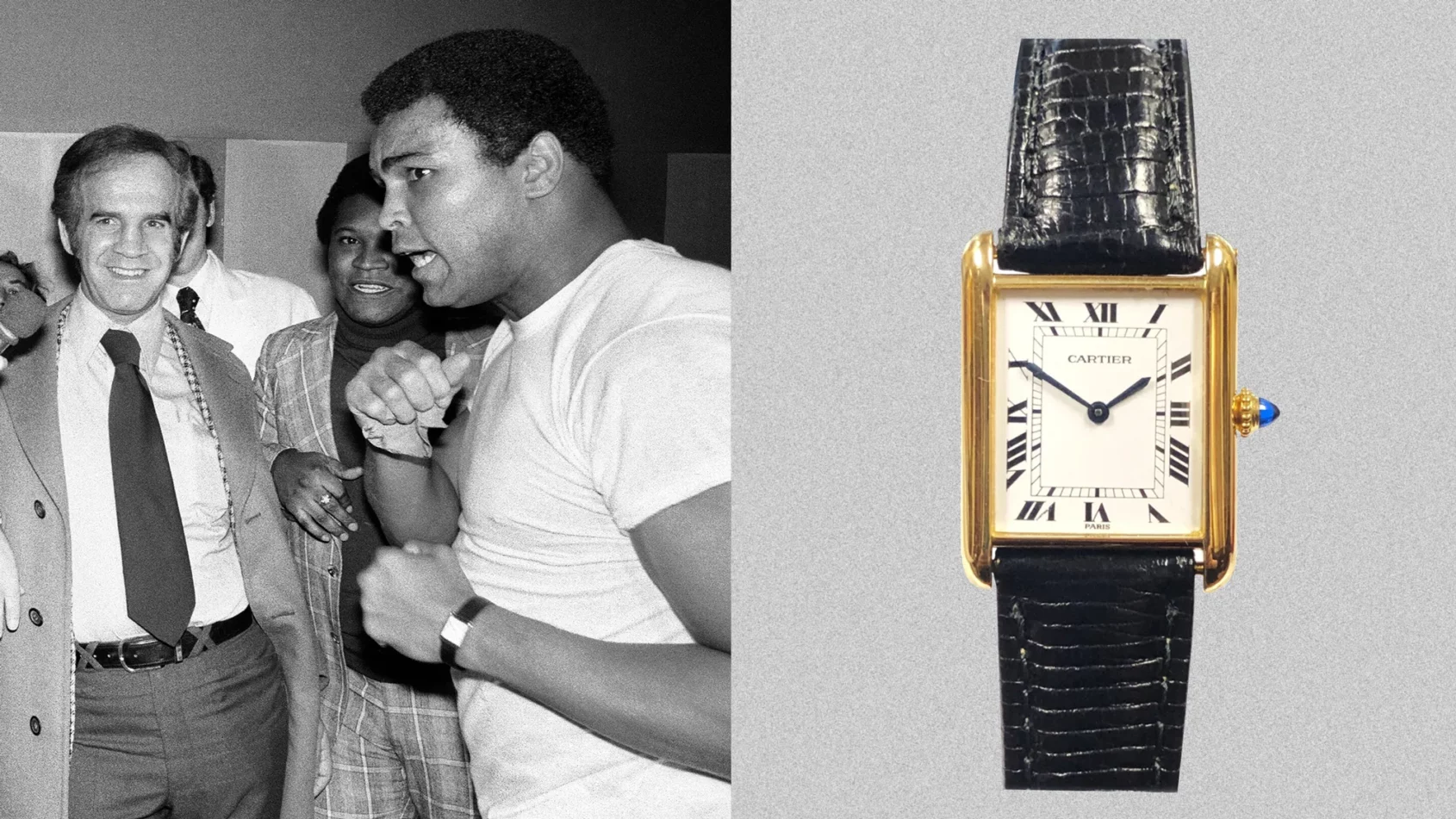 Whether vintage or modern, the Cartier Tank is a timeless watch design that is literally impossible to mis-wear. Whether wearing a white tee and jeans, or heading off to the office or a wedding, the Cartier Tank is equally suited. These days the watch is offered in a plethora of shapes and sizes, and can be purchased with quartz, manual, or automatic calibres. To be more traditional, I'd opt for the smaller sizes. But large configurations will allow those afraid a small Tank will make them look puny to partake as well (although Ali proves otherwise). I know "go anywhere, do anything" suggests the watch needs to have versatile specifications along with a versatile aesthetic. But, let's face it: we often spend more of our time in situations where 30m of water-resistance is totally fine, nor are most people biking, surfing, or playing sports with their steel sports pieces on. And no shade to Borna, love the 1016, but you would have to be an absolute fool to swim with that watch on these days.
Fergus' pick: 1958 Omega Seamaster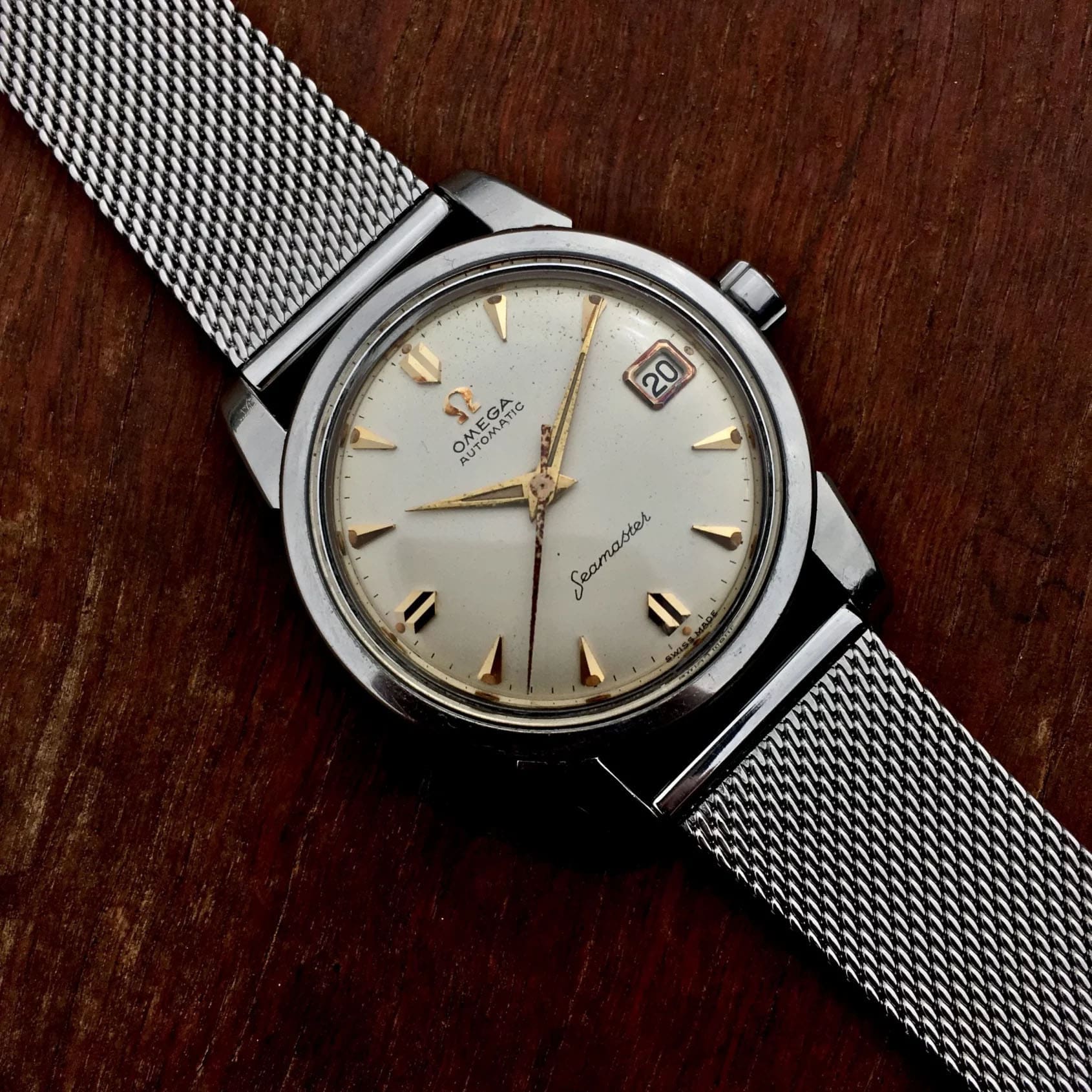 The definition of a sports watch was very different in the 1950s, and those early generations of Omega Seamasters are just perfection in my eyes. I recognise that my 1958 Omega Seamaster with the calibre 503 isn't exactly "go anywhere, do anything" due to the lack of water resistance, but there's yet to be a day where wearing it has been the wrong choice. A watch with sophisticated sensibilities will always dress down better than a modern sports watch can dress up, and this one just rides the line so well between smart and casual.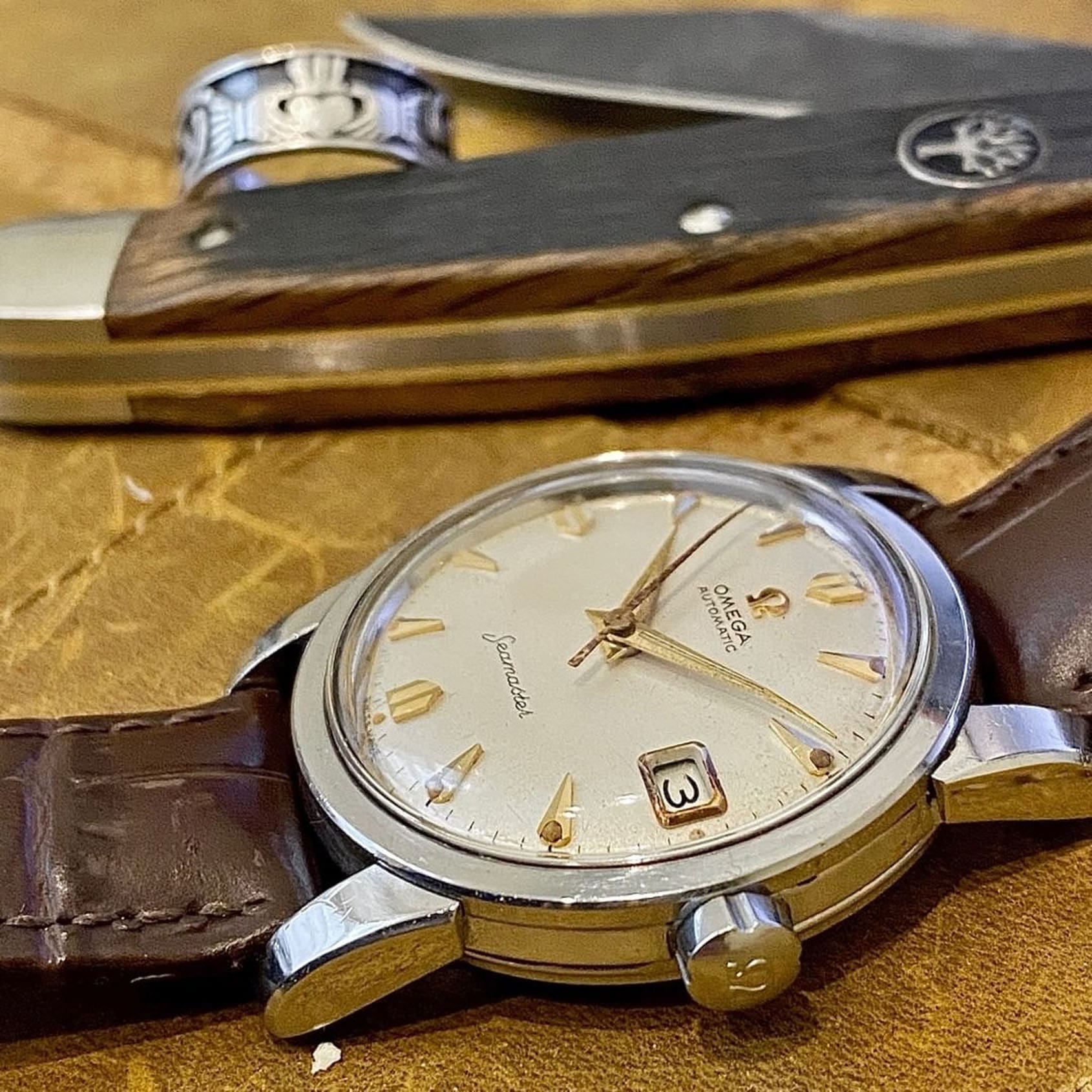 For me, 34mm is the perfect diameter, so it's no wonder that there haven't been many modern watches that can challenge the Seamaster's place of pride in my collection. The two-tone of the steel case and gold indices validates any other metal I choose to accessorise with as well, and it easily takes to a wide variety of straps.
Luke's pick: Omega Seamaster Railmaster Co-Axial Master Chronometer
For me, a go-anywhere, do anything watch is all about no-fuss reliability. So that means it should be a modern watch and this is a piece that I've been circling for a while. I'm intrigued by its design that feels clean and pure, but never dull thanks to the finer details that enliven it on closer inspection.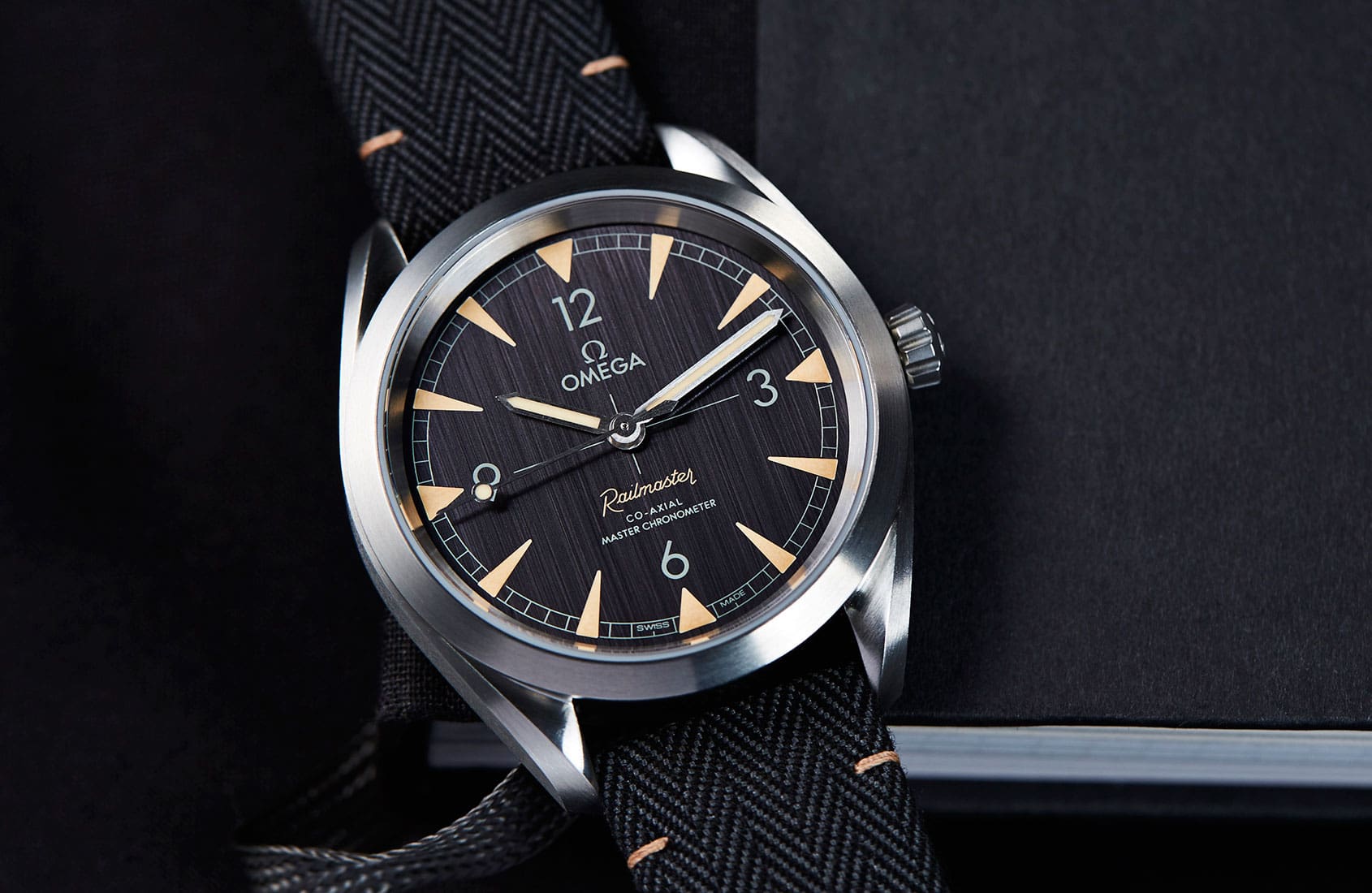 Visually. I'm a big fan of the dial with its brushed metal base that gives it a really distinct look – I personally gravitate towards the grey dial variant, but the black dial is also pretty sexy. I also like how, while it has a slight retro feel with the vintage-toned lume markers, the aesthetic doesn't feel too laboured. I have a weakness for a lollipop seconds hand, too, mainly because it gets me whistling that song by The Chordettes that comes with all the attendant feel-good vibes. Size-wise, 40mm feels about right and it doesn't sit too high, clocking in at around 12mm. In terms of functionality, this is Omega so they don't mess about. Water resistance is 150m and under the bonnet there's a Master Chronometer movement that can handle 15,000 gauss without breaking a sweat.