The new Citizen Black Washi Paper Dial maximises aesthetics and function
Zach Blass
The new Citizen Eco-Drive Black Washi Paper Dial is limited to 350 pieces
It sports a 100m water-resistant Duratect Gold Super Titanium case that's more than five times harder than standard steel
Black washi paper dials are sprinkled with gold leaf through Sunago-maki – no two are the same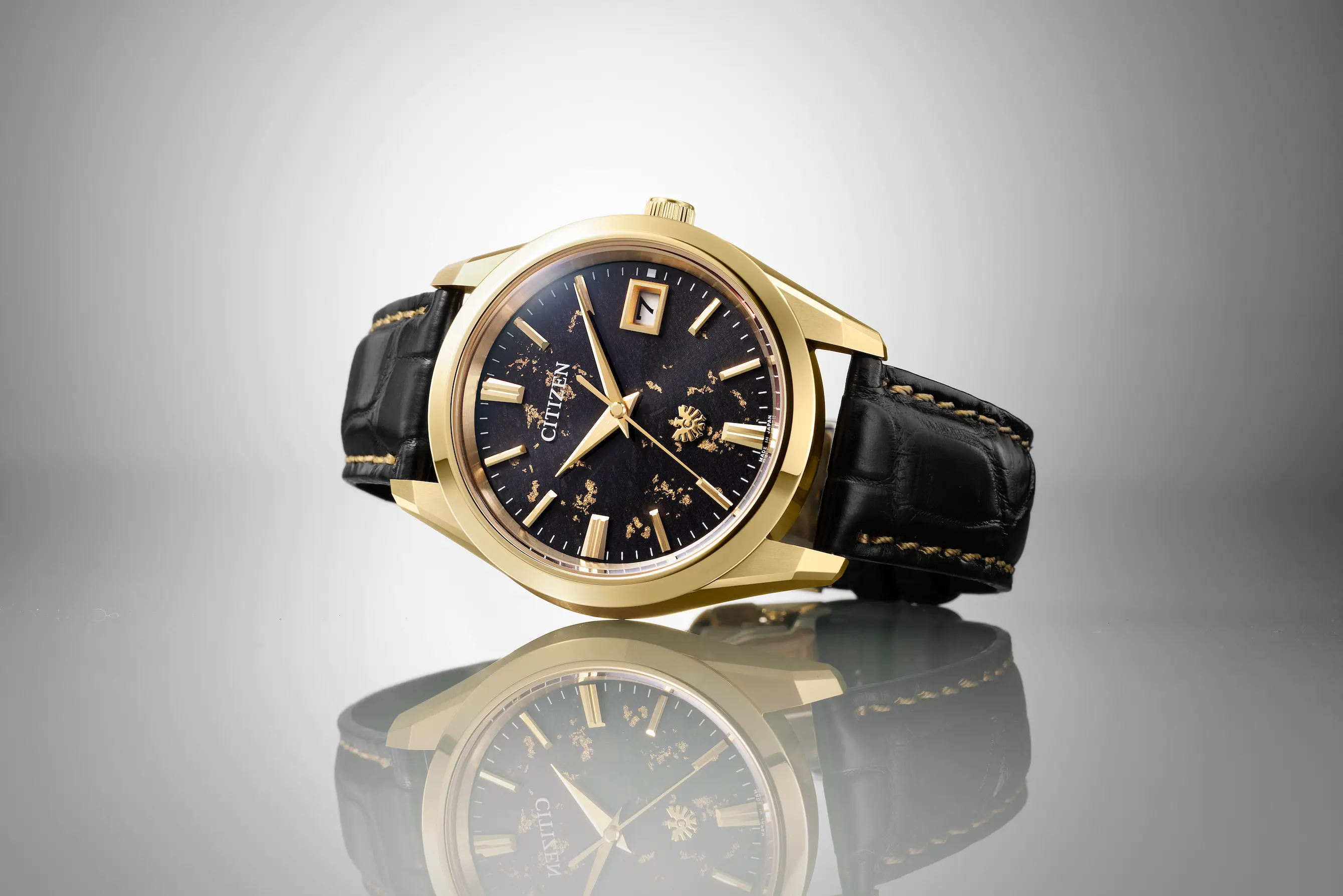 When I personally define the characteristics of what meets the needs of a one watch collection, it is, to put it succinctly, a watch that has a versatile aesthetic and robust build. Sure, more and more people are dressing up their sporty watches, but in the strictest of terms, wearing a dive watch with a suit is not an ideal pairing. On the other hand, most dressier watches are not ideal candidates for withstanding active daily wear, so I turn to a select group of robustly elegant watches as my suggestions for that one and only watch in the collection. Citizen's new Eco-Drive Black Washi Paper Dial Limited Edition has all the necessary hallmarks of the "one watch", both highly functional and beautiful, in a versatile and all-encompassing way.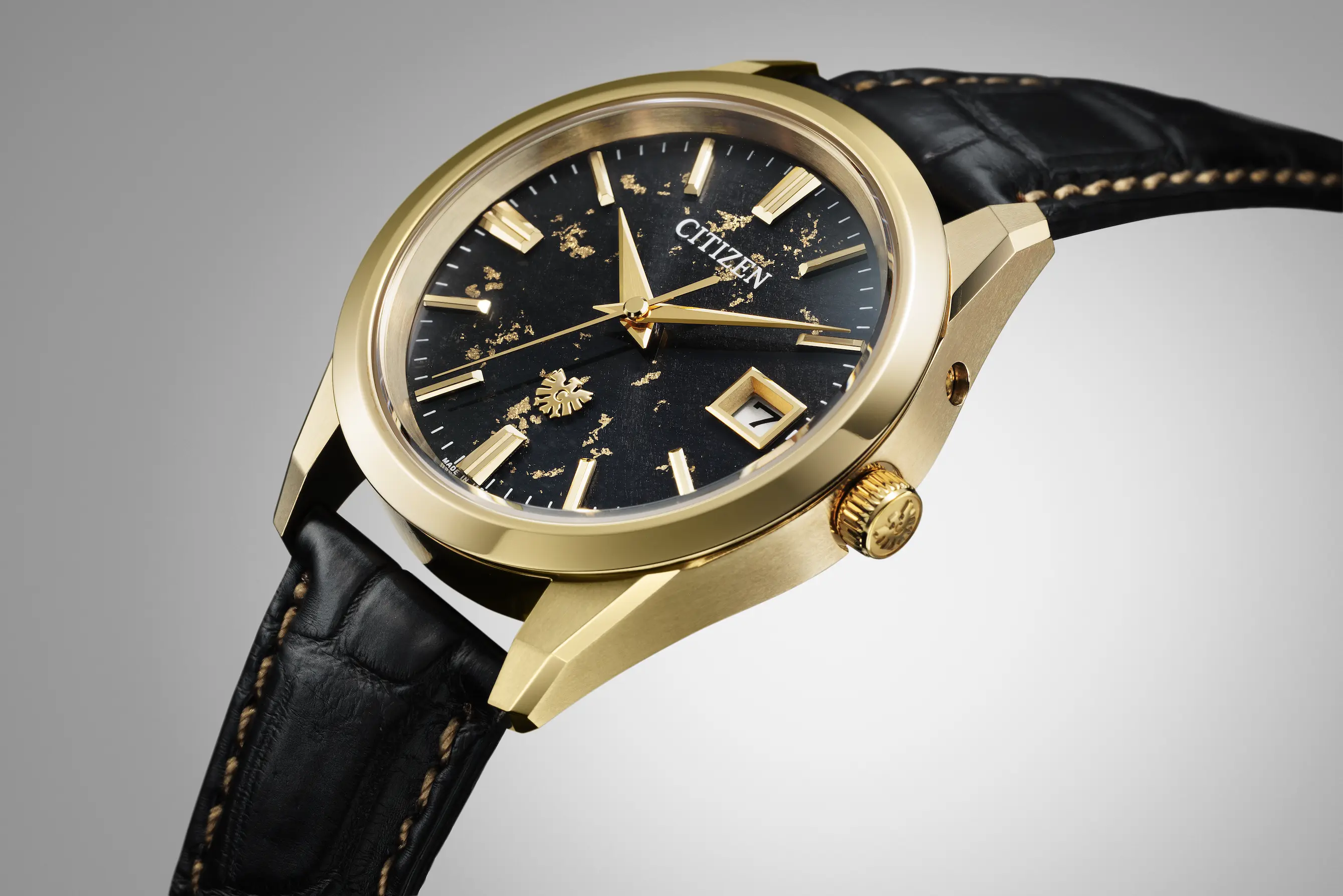 At first glance, you would assume the case is made of yellow gold. Measuring in at 38.3mm in diameter and 12.2mm in height, it's actually made of Citizen's proprietary Duratect Gold Super Titanium. Yellow gold is a famously soft metal, with a Vickers hardness of approximately 20-70Hv. Stainless steel is typically 200Hv, for reference. Through their Duratect surface hardening technology, Citizen is able to boost the Vickers hardness of gold up to 1,100 – 1,500Hv to equal their Super Titanium, so you have the classy aesthetic of a lustrous zaratsu-finished case that is more than five times harder than your typical stainless steel. What's better, the case is 100 metres water-resistant as well.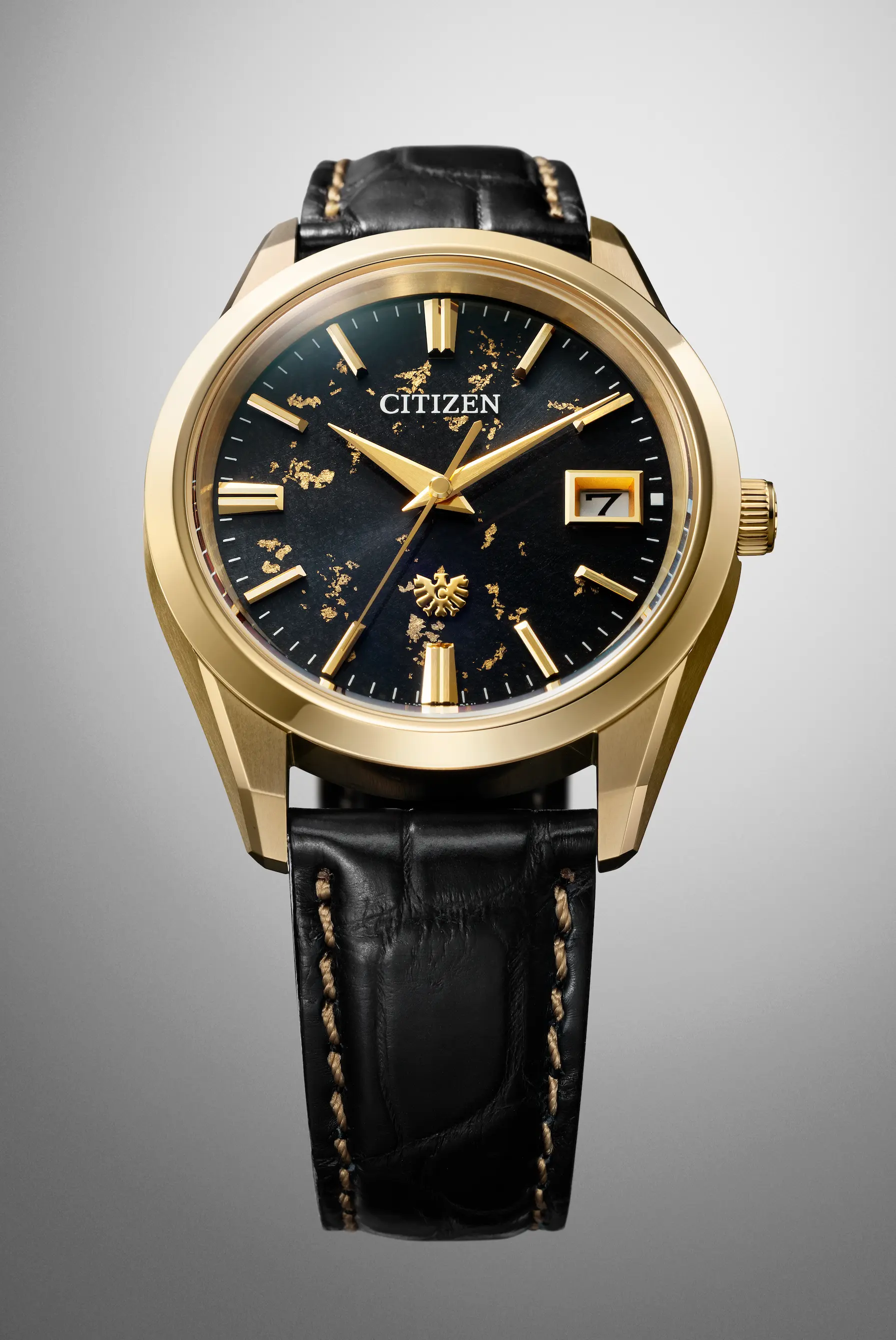 Its dial embodies what the watch community has come to expect of a higher tier of Japanese watchmaking, with razor sharp dauphine hands, mixed-finished applied indices, and a captivating dial. The Japanese are well known for their emphasis on functional beauty, which again, is perfect for a "one watch". The dial we have here is a wonderful example. What you are seeing is a black, Japanese washi paper dial adorned with gold leaves through a traditional Japanese method called sunago-maki. This method requires an exceptionally skilled artisan to place flakes of gold or silver into a bamboo tube, and then carefully sprinkle them onto the paper by hand. With sunago-maki performed by hand, it means that no two dials are the same, so each of the 350 pieces are a piece unique in a way.
Okay, we've established the beauty of the dial. Why is its beauty functional? Well, with Eco-Drive powered watches, the dial must allow light to pass through in order to charge the movement. Washi paper, often used in shoji sliding screens in Japan, allows natural light to permeate into living spaces and is therefore a great candidate for a dial surface that will allow the movement to charge. Functional beauty.
Powering the Citizen Eco-Drive Black Washi Paper Dial is the in-house Eco-Drive calibre A060. With this technology, Citizen is able to provide a wristwatch that does not need its owner to change batteries. Whether artificial or natural, the light is constantly charging the movement, and once fully charged it can run for 18 months on power saving mode and away from a light source. This particular Eco-Drive calibre offers incredible accuracy as well, pledged to run within five seconds per year. Being so accurate and capable of running without interruption so long as it is charged, Citizen has built an independently adjustable hours hand function into the movement. When you pull the crown out to the time setting position with a hacking watch, you stop the running seconds hand – therefore interrupting its time-keeping. With the independently adjustable hours hand, you can simply step the hours hand forward or backward as needed as you switch times zones, without interrupting time-keeping.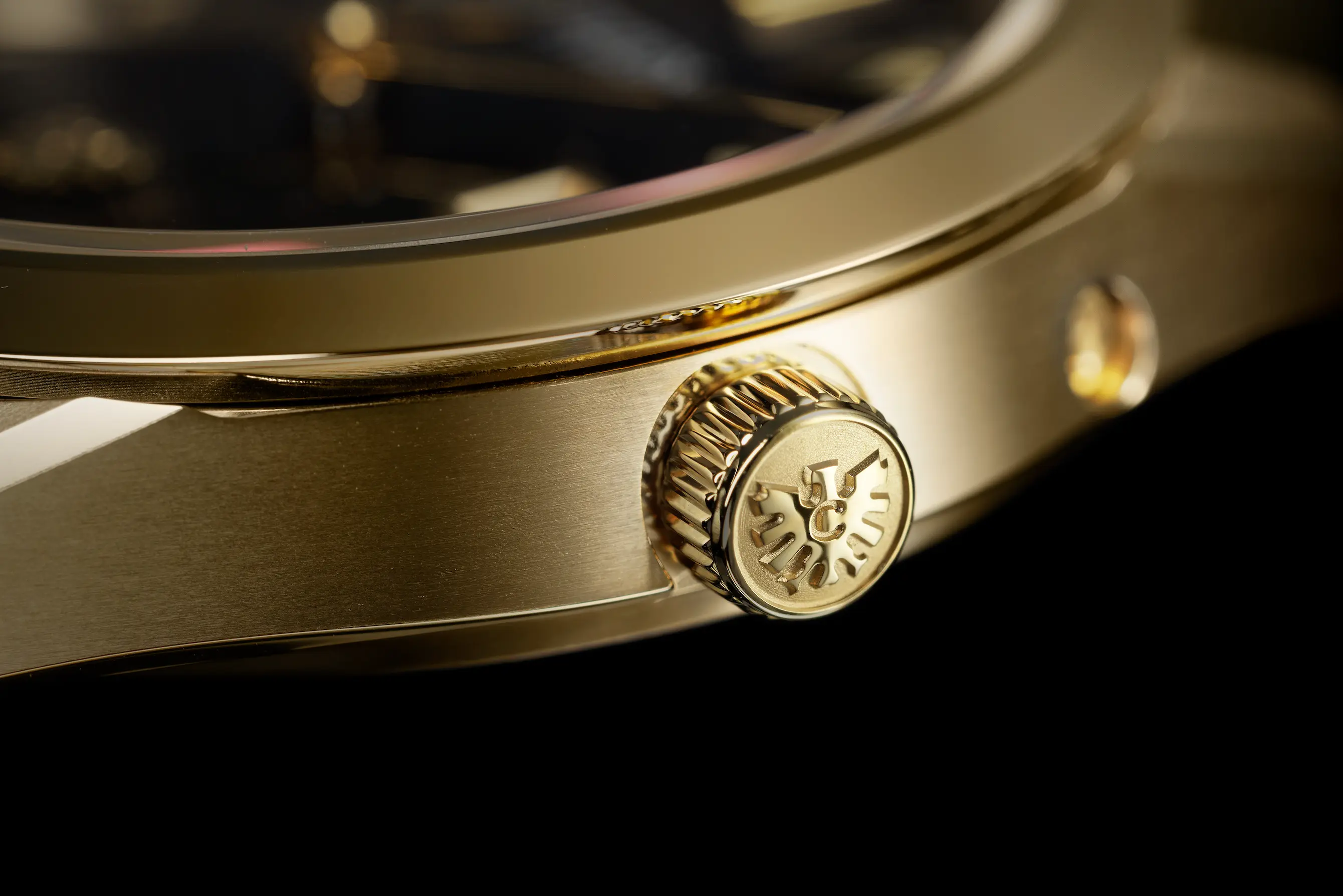 Ultimately, if a ticking seconds hand or lack of mechanical romanticism does not deter you, this is a very hard watch to beat both aesthetically and technically. It offers hassle-free, highly accurate, and uninterrupted timekeeping. The case is robust, zaratsu-finished, with 100 metres of water resistance, and comprised of hardened metals. Arguably the star of the show, the highly artisanal and handcrafted sunago-maki black washi paper dial. All of this for a more than fair US$3,800 price tag. My only suggestion here to those interested is to investigate aftermarket rubber options that would suit the watch. The crocodile leather strap matches the case well with its black surface and gold-toned stitching, but is not ideal for warmer scenarios where you could take advantage of the water resistance. Beyond that, based on an initial impression, I really have no criticisms for this watch. Just to nit-pick something, I think a gold-on-black date disc would have been the icing on the cake for this release.
Citizen Eco-Drive Black Washi Paper Dial Limited Edition pricing and availability: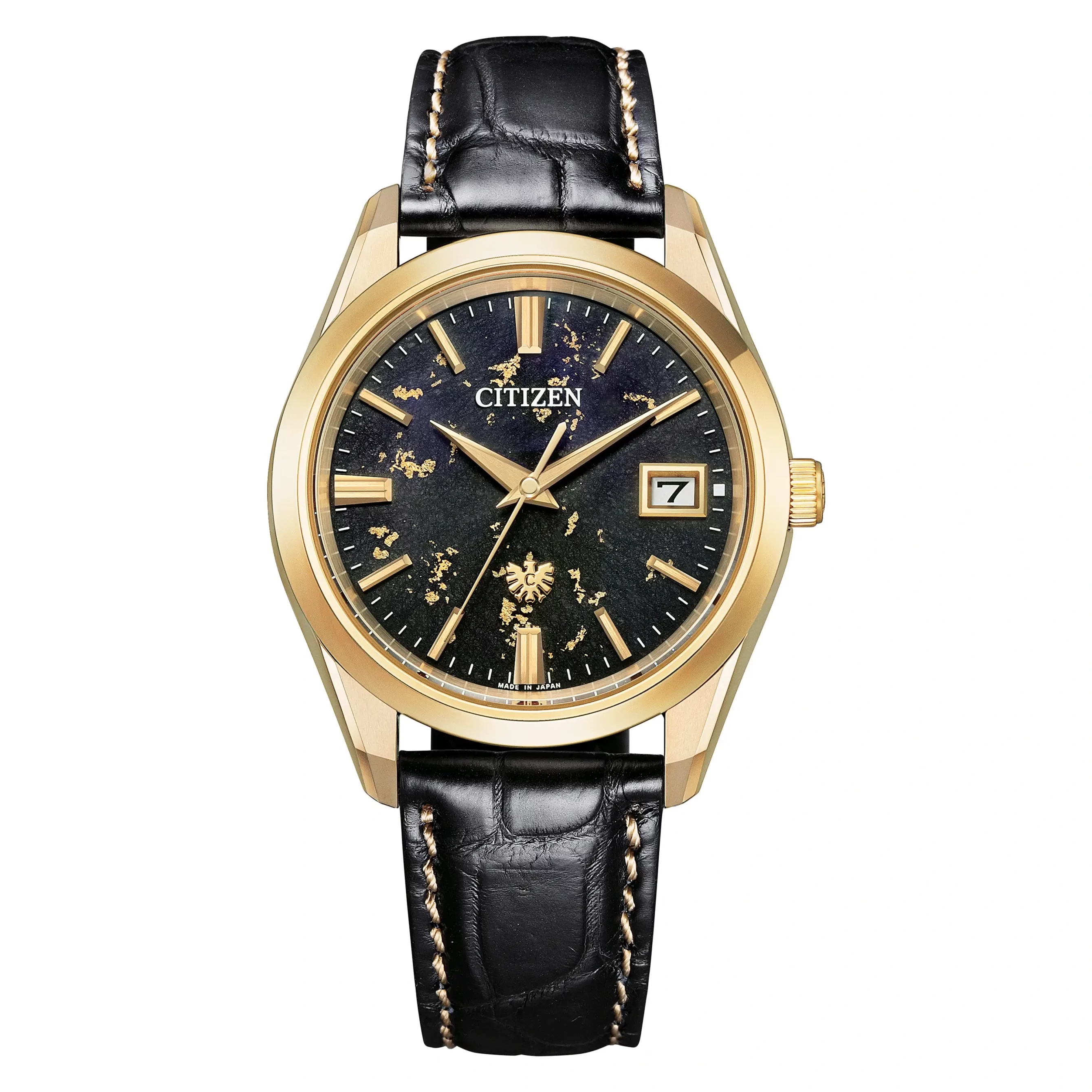 The Citizen Eco-Drive Black Washi Paper Dial Limited Edition will be available in September 2023 as a limited edition of 350 pieces. Price: US$3,800
| | |
| --- | --- |
| Brand | Citizen |
| Model | Eco-Drive Black Washi Paper Dial Limited Edition |
| Case Dimensions | 38.3mm (D) x 12.2mm (T) |
| Case Material | Gold 5N and black-coated titanium |
| Water Resistance | 100m |
| Dial | Black Japanese washi paper with gold leaf |
| Crystal | Sapphire with anti-reflective coating |
| Strap | Crocodile leather strap with case-matching buckle |
| Movement | Eco-Drive Cal. A060, in-house, accurate to +/- 5s per year |
| Power Reserve | 1.5 years on full charge in power saving mode |
| Functions | Independently adjustable hours, minutes, seconds, date, Eco-Drive |
| Availability | September 2023, limited to 350 pieces |
| Price | US$3,800 |