5 of the best microbrands
D.C. Hannay
In my opinion, microbrands are one of the best things to happen to an often conservative watch industry. The trend of enthusiasts leveraging the power of subcontracted production at a smaller scale has brought watch fans some truly original designs, as well as ones that recall vintage favourites that are out of reach to the average collector. And when a microbrand gets it really right, it's a win-win for everyone. Here now are five of the best microbrands that offer great design, a well-rounded lineup, fantastic value, and a winning customer experience.
Furlan Marri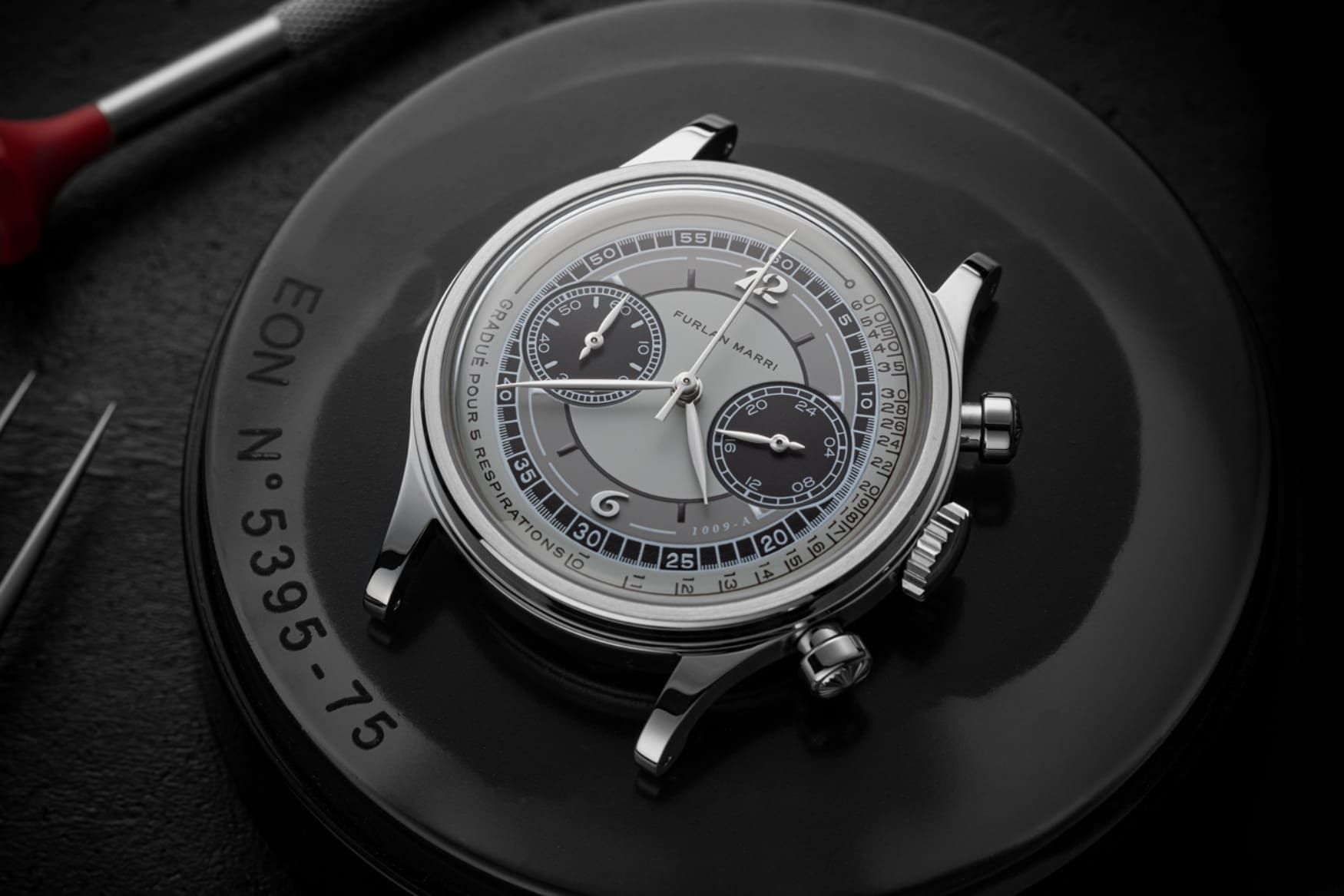 Talk about FOMO: Furlan Marri smashed it right out of the gate with the inaugural release of their retro-leaning mechaquartz chronographs, which brought all the vintage Patek feels to an enticing price point, surpassing their funding goal in less than 60 seconds. The watches were so popular, the brand won the prestigious Horological Revelation Prize at the Grand Prix d'Horlogerie de Geneve after a mere seven months in business.
From that initial release, they've expanded into attractive automatic movement sector dial models (including a lovely salmon version) and a new round of mechaquartz chronos. They've even plunged into the world of mechanical perpetual calendars, unveiling a silver-cased La Joux-Perret-powered piece unique for 2023's Only Watch auction. Could that portend a perpetual calendar for the standard catalogue? Only time will tell. The Time + Tide Shop is an authorised dealer of Furlan Marri for Australia.
Serica
Anyone who knows me knows I'm smitten with the Serica aesthetic. Their designs blend the sophistication of Parisian fashion, with the cool of Alain Delon. Classic cues abound, visible across their expanding catalogue that includes a field watch, an elegantly trim diver, and now, a GMT. No less than style arbiter Matt Hranek (A Man And His Watch) put in his two cents when the 4512 Field Watch was under development, but it's the now-COSC-certified 5303 diver that really punches my ticket.
The dial has a graphic energy that reminds me of a '50s jazz album cover, and the dual-scale steel and ceramic bezel lets you track both dive times and a second time zone. From its svelte 39 x 46.5 x 12.2mm dimensions, to the sweep of its lyre lugs and that sinuous mesh bracelet, it's a heady cocktail, swirled with foreign intrigue. It also happens to be anti-magnetic, shockproof, and water resistant to 200 metres, rendering it highly capable as well as devastatingly handsome. This is a tool watch I wouldn't hesitate to pair with a Turnbull & Asser shirt and a rakish Hermès tie.
Unimatic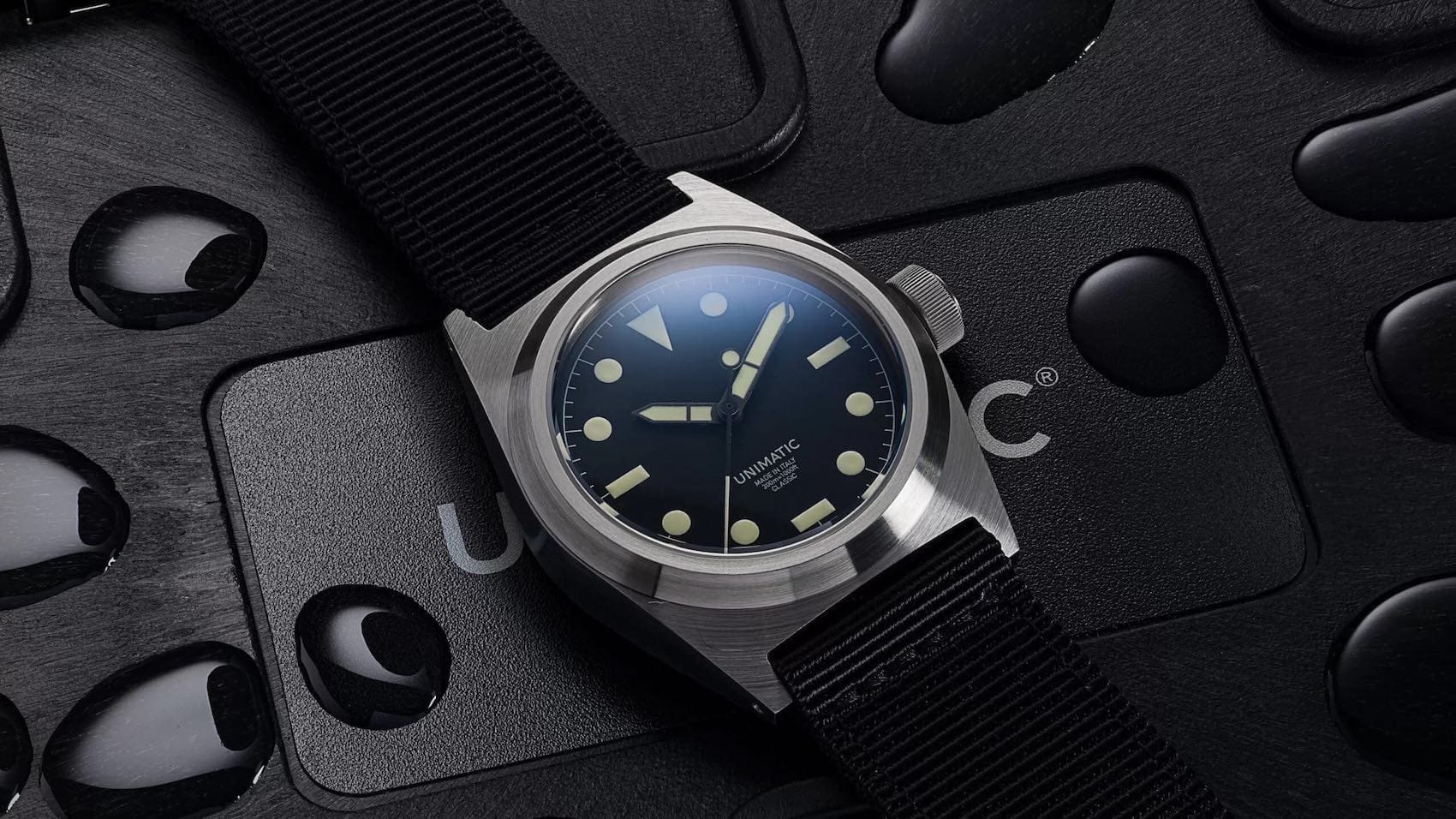 Italy's Unimatic has carved out a place among micros with its bold, graphical interpretations of classic tool watches, and because of their emphasis on limited editions, they're evolving all the time. Where other brands tend to add on, Unimatic's genius is their stripping away of any visual excess. In doing so, their watches seem more elemental than much of what's out there, and I love it. As Miles Davis famously said: "It's not the notes you play, it's the notes you don't play".
Their lineup riffs off of four basic platforms, named Uno (diver), Due (field watch), Tre (chronograph), and Quattro (fixed-bezel military watch), with a host of variants released. Far from strict design prudes, Unimatic has shown they're not averse to a bit of fun, as evidenced by collabs featuring SpongeBob, NASA, and even South Park. No matter which design speaks to you, all Unimatics sport robust build quality, 300 metres of water resistance, and reliable Seiko automatic or mechaquartz movements.
Farer Universal
Of all the microbrands out there, Farer Universal has proven to be fearless when it comes to colour. Their ever-growing roster includes classic three-handers, divers, GMTs, chronographs, and even a moonphase model, but it's the wild hues on display that further set them apart from traditionalists. A manual chrono with a bright white dial and bezel, emblazoned with eye-popping red and blue markers? Step right up to the titanium Bernina. How about a pink-dialled 36mm GMT? You can have that too, courtesy of the Lander Kano.
When perusing the entire Farer catalogue, expect the unexpected, because you will definitely find it. And lest you think that the brand is merely a collection of pretty faces, the watches let their specs do the talking, with quality Swiss Sellita movements under the hood, making them a strong value play as well.
Nezumi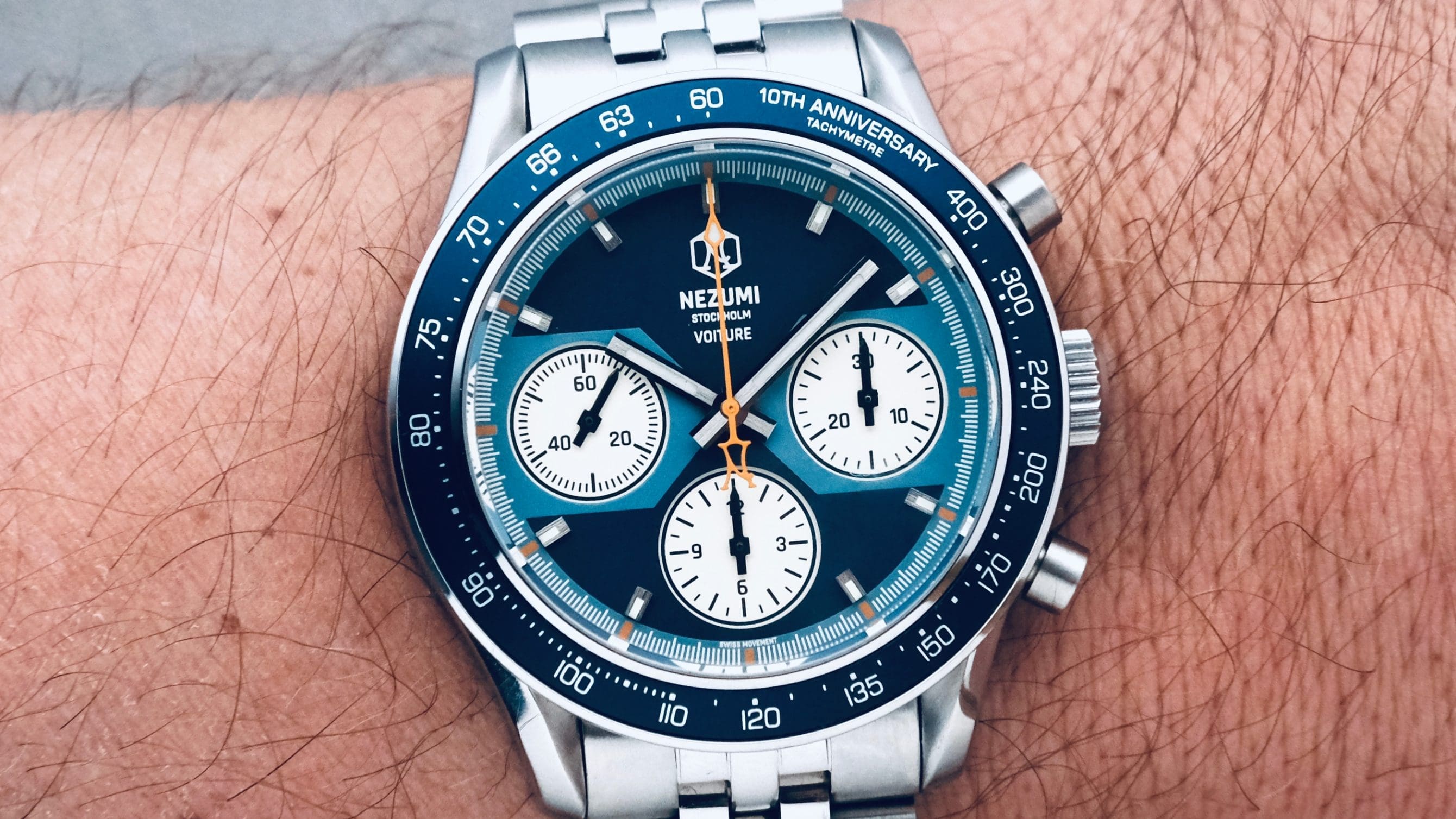 Sweden's Nezumi is a bit of an insider's choice, but you can't help but love their racy dial designs and confidence-inspiring construction. Founder David Campo is a vintage car fanatic, and it shows, especially in their two-toned chrono dials that evoke classic dashboard instrumentation. Besides the Voiture chrono (available in both mechaquartz, and now, a mechanical handwinder), you can choose from the mil-spec look of the Corbeau, or the vintage-sized 38mm Tonnerre.
And if you're looking for adventure beneath the waves, the Baleine diver fills the bill, as does the new Aviera GMT. In addition to tracking a second time zone, the Aviera will do so at depth (rated at 200 metres), making it the perfect travel companion. Nezumi also dabbles in limited releases, with tributes to RUF Automobile, Swedish race driver Ulf Norinder, and the Pink Panther, which was born from an April Fool's post on Instagram that blossomed into a sought-after limited run of 100.