Remembering Russell Crowe's watch collection, and why it's still our greatest video to this day
Time+Tide
Editor's note: To stay at the top of your game for decades takes more than luck. More than skill. More than talent. It takes perseverance, and it takes an ultimate commitment to your craft. When Russell Crowe sat down with GQ a couple of weeks ago to deconstruct his most popular characters, it reminded us of the time he met with us to talk watches. Within a couple of lines, he's in absolutely top form: "If you get the responsibility to tell someone's story, and if it's true, you've gotta bust your balls for it."  The occasion of our meeting was not exactly a joyous one. His impending divorce meant dividing up his estate, and a veritable sack of watches was on the chopping block. But Russell relished the opportunity. He spoke about each watch with incredible charisma.
His mellifluous baritone flitted from stories about his movies, to random airport purchases, to even more mundane details. And yet, throughout, you find yourself gripped. Hanging on every word. We want to share this great memory with you in as much detail as possible. So please find on this post, the backstory, the video and the sales results for all his watches. The GQ video, which is equally amazing, is also at the footer of the story. All highly recommended weekend reading and viewing!
The backstory
Late 2018, Russell Crowe announced that he was auctioning off some of his possessions, from movie props to art and, intriguingly for us, watches. In early February, Rusty tweeted again, giving us some more detail on the watches he was selling.
This auction I'm having April 7th in SYDNEY will feature no less than 29 watches !! Representing over half my collection . 21 or so of the ones on sale are Chronographs.
Never had a flash watch as a kid. Certainly made up for it as an adult haha

— Russell Crowe (@russellcrowe) February 2, 2018
The tweet included a blurry picture of a Panerai, and subsequent posts ran through some of the brands he was selling, and that the watches – in many cases – related to specific films or projects. Crowe also noted that the watches represented half his collection. It was clear that Crowe wasn't just a man who owned a few nice watches, he was a collector. And given that the April 7 auction was happening in our own backyard, we knew we had to act. So, a little bit of hustle and a lot of logistics later, we were buzzed into Sotheby's Australia's Sydney office to have a closer look at some key watches that were to hit the auction block.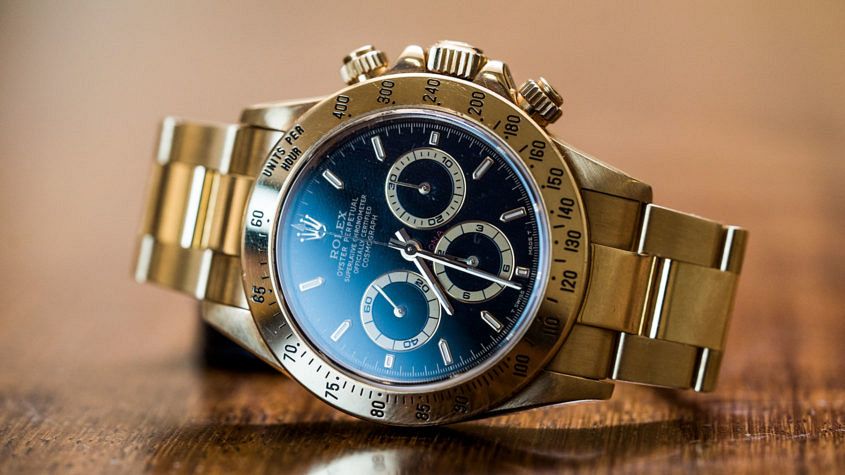 Panerais with incredible patina, Breitlings with tales to tell, a Yacht-Master for Captain Jack, and a Cartier Américaine for a Hollywood celebrity in Italy.
For a watch lover, these 30-odd watches — which comprise a small part of the provocatively titled 'Russell Crowe: The Art of Divorce' auction — are a fascinating insight into Crowe's tastes as a collector. These watches have been assembled not through connoisseurship in the traditional sense, but rather a pure love of watches and how they work on the wrist. Crowe's taste clearly leans towards larger, sports models, but not exclusively, as evidenced by the platinum Cellini and Vacheron Constantin models.
But don't just take our word for it, watch the video and hear what Russell Crowe himself has to say about his watches.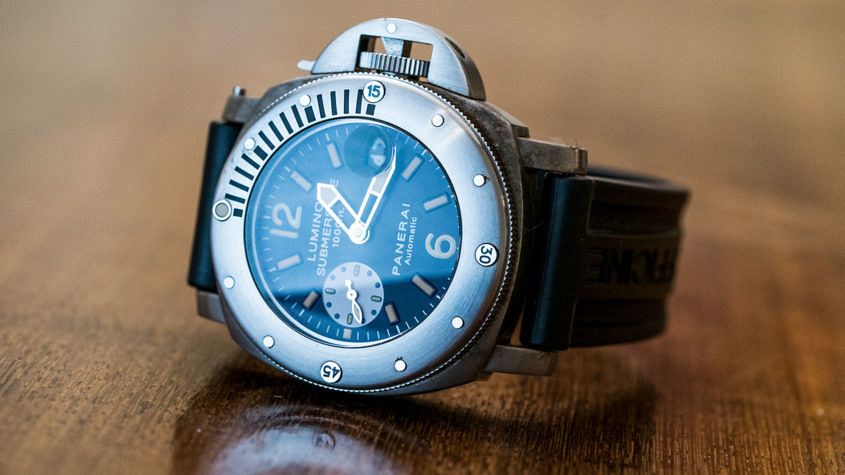 The sold prices
Lot 198 – Panerai Luminor Submersible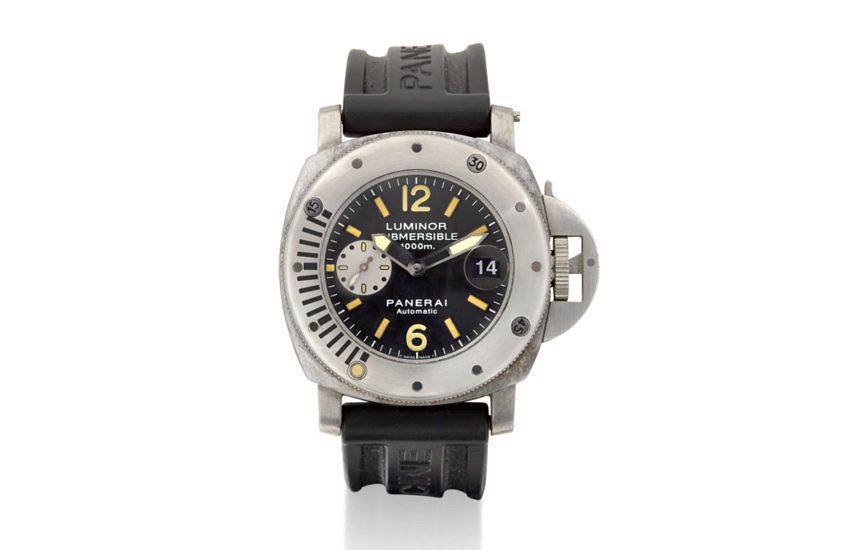 Estimate $6000 – 9000. Sold $12,200
Lot 199 – Panerai Luminor GMT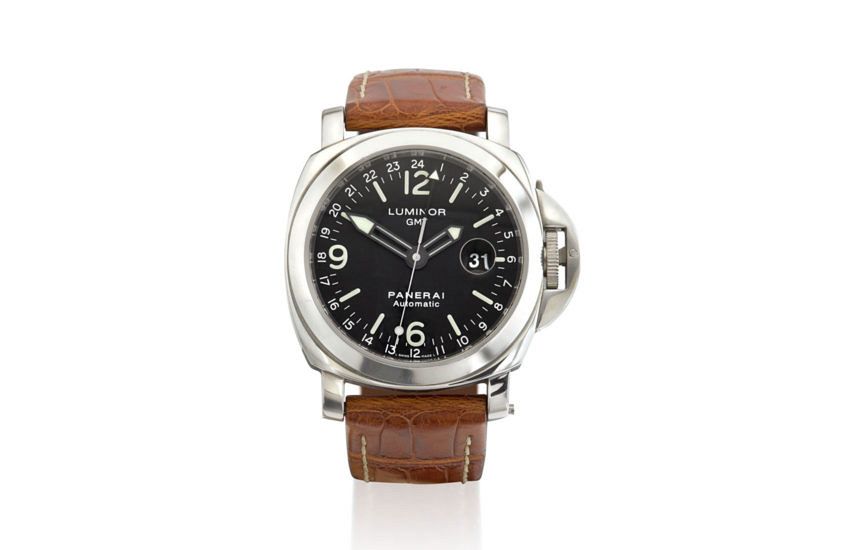 Estimate $6000 – 9000. Sold $17,080
Lot 200  – Breitling SuperOcean Heritage Chronograph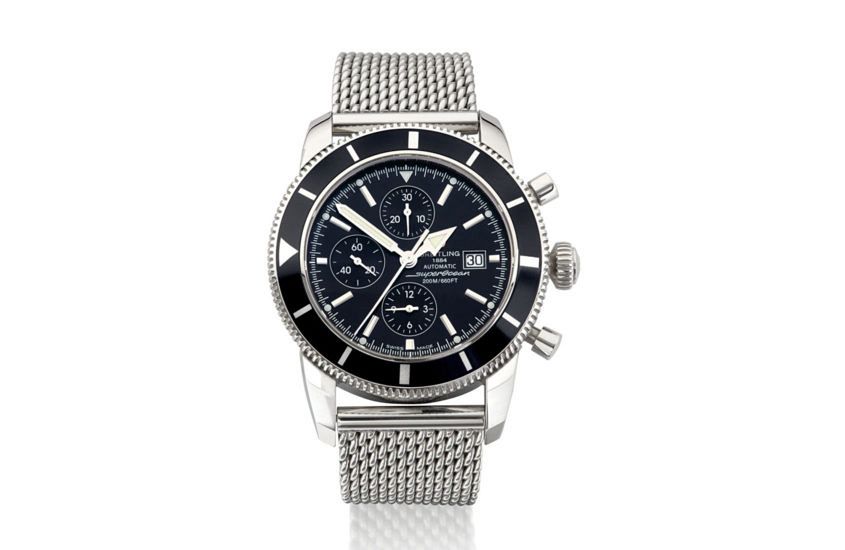 Estimate $3000 – 5000. Sold $10,370
Lot 202 – Breitling Avenger Seawolf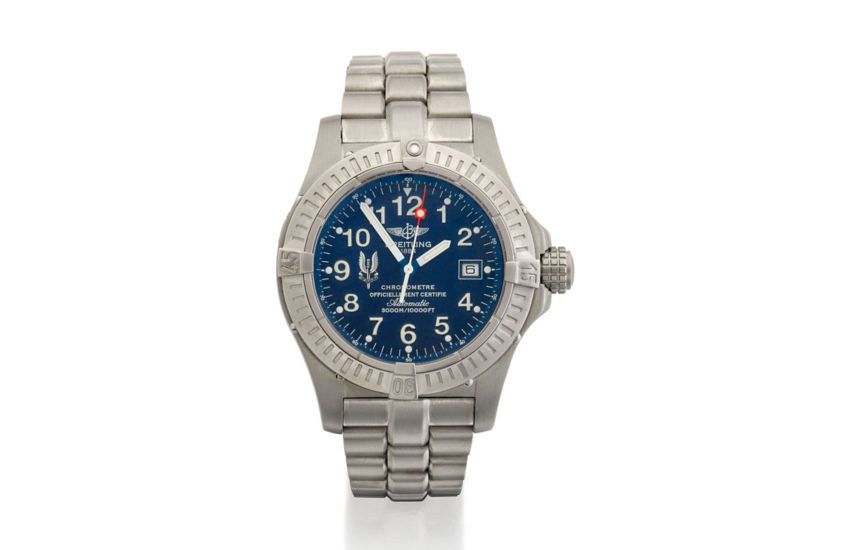 Estimate $2000 – 4000. Sold $11,590
Lot 203 – Rolex Yacht-Master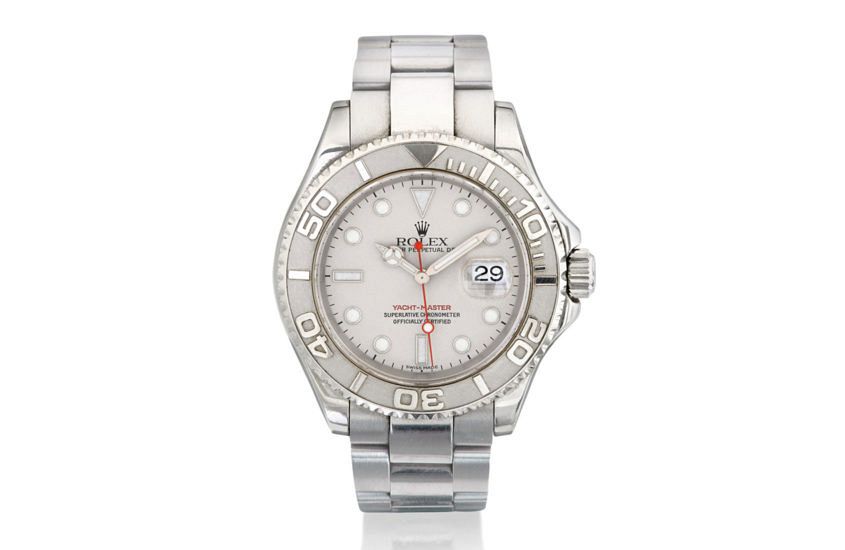 Estimate $10,000 – 15,000. Sold $24,400
Lot 206 – Cartier Tank Américaine Chronograph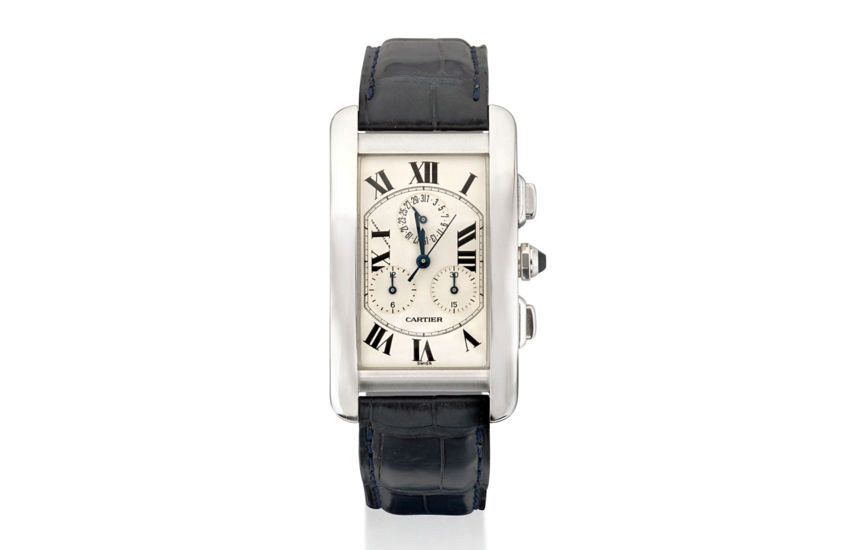 Estimate $8000 – 12,000. Sold $13,420
Lot 207 – Rolex Cosmograph Daytona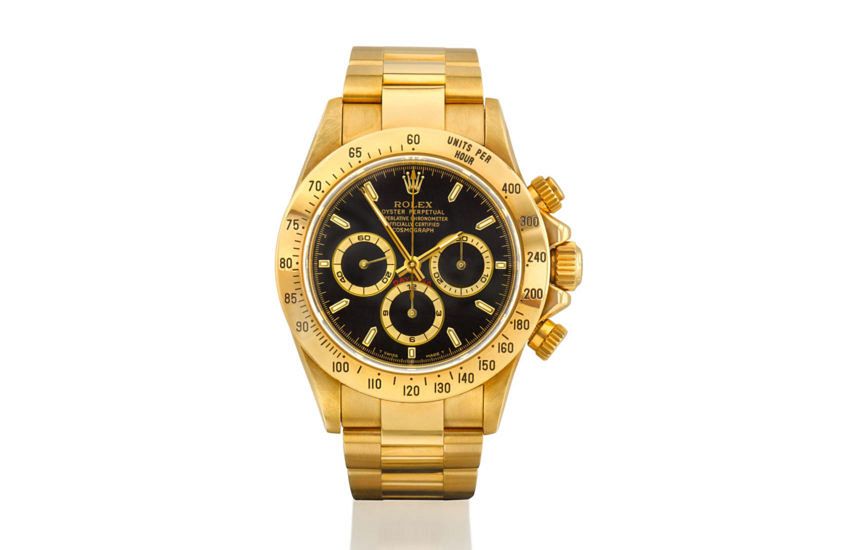 Estimate $40,000 – 50,000. Sold $48,800
Lot 213 – Chopard Classic Date Vision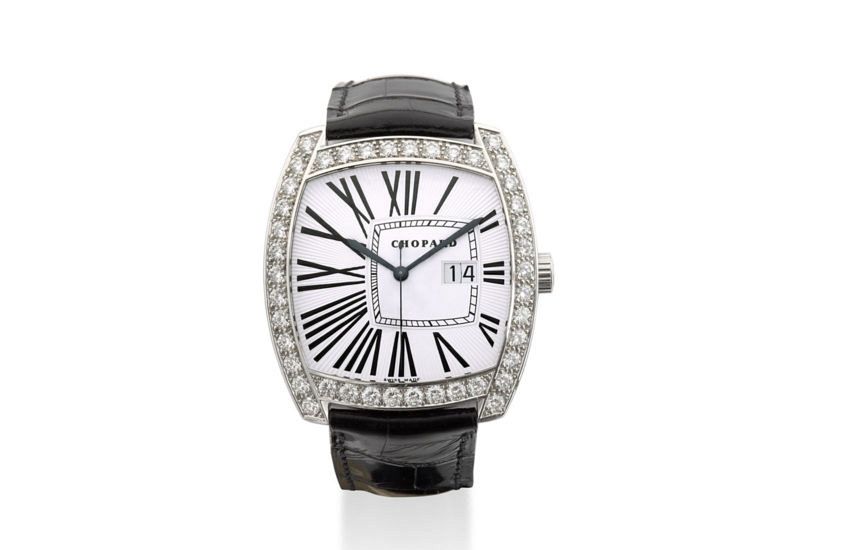 Estimate $12,000 – 18,000. Sold $14,640
Lot 214 – Omega Speedmaster Professional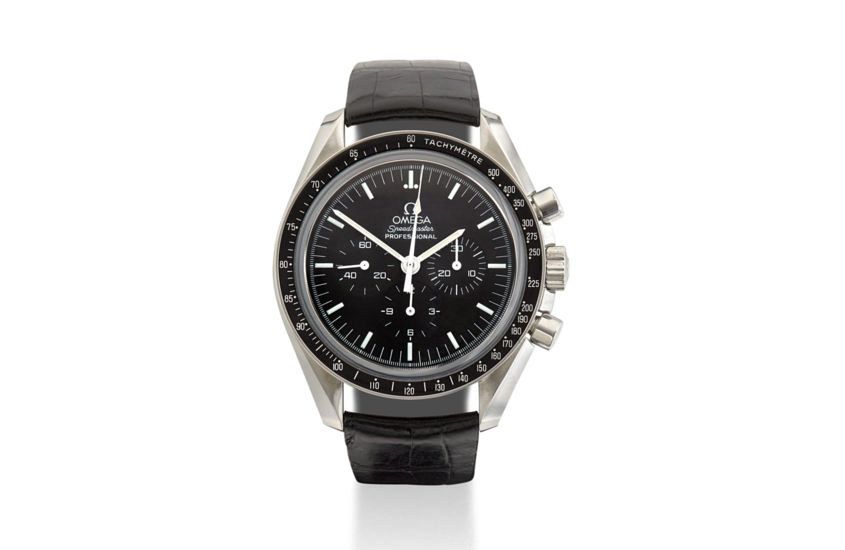 Estimate $4000 – $6000. Sold $17,080
Lot 217 – Rolex Cellini
Estimate $8000 – 12,000. Sold $19,520
Lot 221 – Michelsen Reykjavik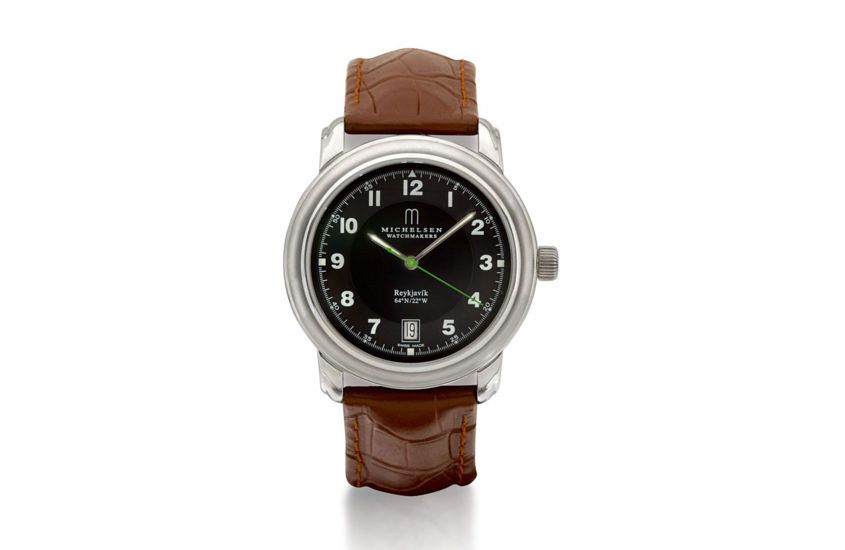 Estimate $1000 – 1500. Sold $4270
The GQ video (highly recommended!)