Birth year watches are a pretty special thing, especially if you manage to find one in a watch model that you actually want. But here's something you don't see very often … or ever, really. Darren has gone and bought himself a gorgeous Rolex GMT-Master Ref.1675 "Pepsi" that was not only sold in his birth year but on his birth date! That's pretty remarkable and, if I'm being completely honest, I'm exceedingly jealous.
Where did you first see/hear about it?
I purchase a lot of my watches from trusted dealers in Singapore, having lived there for a couple of years and regularly travel there for work. Recently I have been bitten by the vintage watch bug. One Sunday in August I was on WhatsApp texting Alvin, the owner of Monster-Time Vintage. I was inquiring about a vintage GMT he had, as I was chasing a birth year watch. He asked me my date of birth and I told him it was the 2nd of May, 1978. About 15 mins later he came back and said, "You've got to be kidding me … you're freaking me out!" He sent me pictures of the GMT saying to check the date on the papers and, sure enough, it was 02/05/1978. This Rolex was purchased on my date of birth, in Indonesia. He had this particular watch in his safe for the past two years as he is particular about when he releases his stock onto the website. He has sold plenty of birth year watches, but never one that exactly matched birth dates.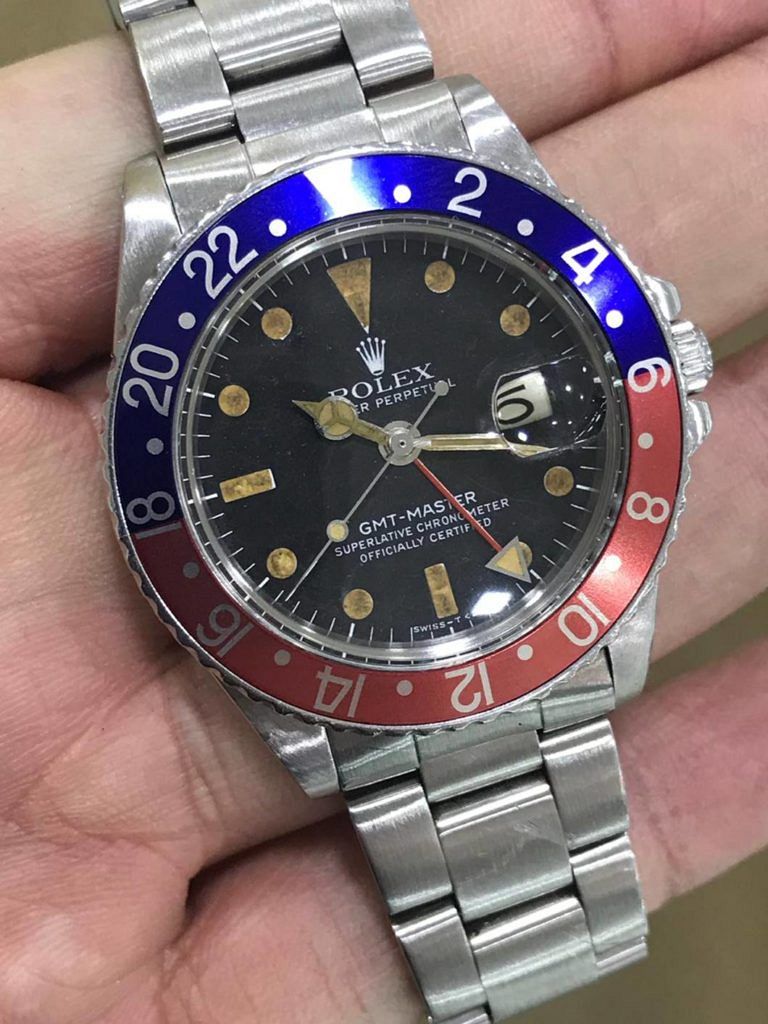 What was the deciding factor?
It was a very rare opportunity to purchase one of my grail watches with significant personal importance, and one with an all-original dial, hands, case, bracelet, clasp and a 1675 case-back and not a service one. Full original box, papers, hang tags, etc. This is certainly a watch I can hand down to one of my boys, along with the Daytona one day. I had to part with a mint full set AP Offshore Safari as part of the trade, which I would not normally contemplate, but this wasn't an easy watch to overlook.
Any surprises?
The condition of the watch in person is remarkable, given the age, and the patina of the watch gives it a lot of character, especially in different light. The watch seems to get more attention than my AP or my Rolex Daytona, as there just aren't many from this era around these days and people are naturally inquisitive about the dial and Pepsi bezel.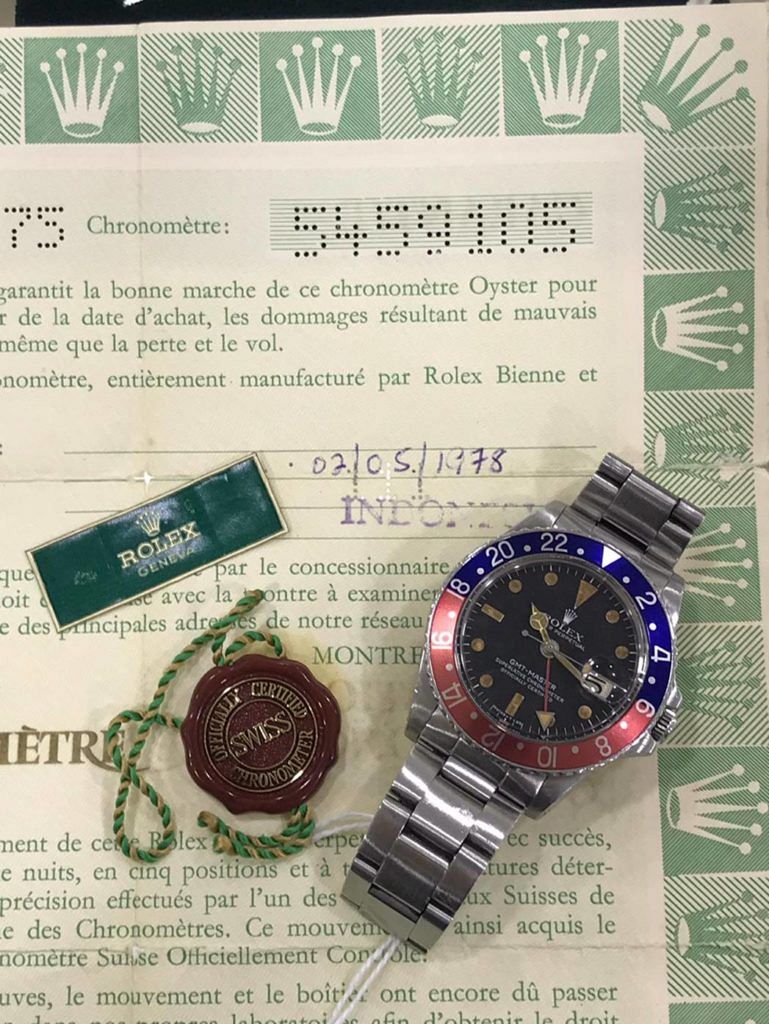 When do you wear it?
Like many people with a collection, I tend to rotate my watches as often as possible in order to get the enjoyment from wearing them (no safe queens in my collection … yet). The GMT is basically my daily wearer.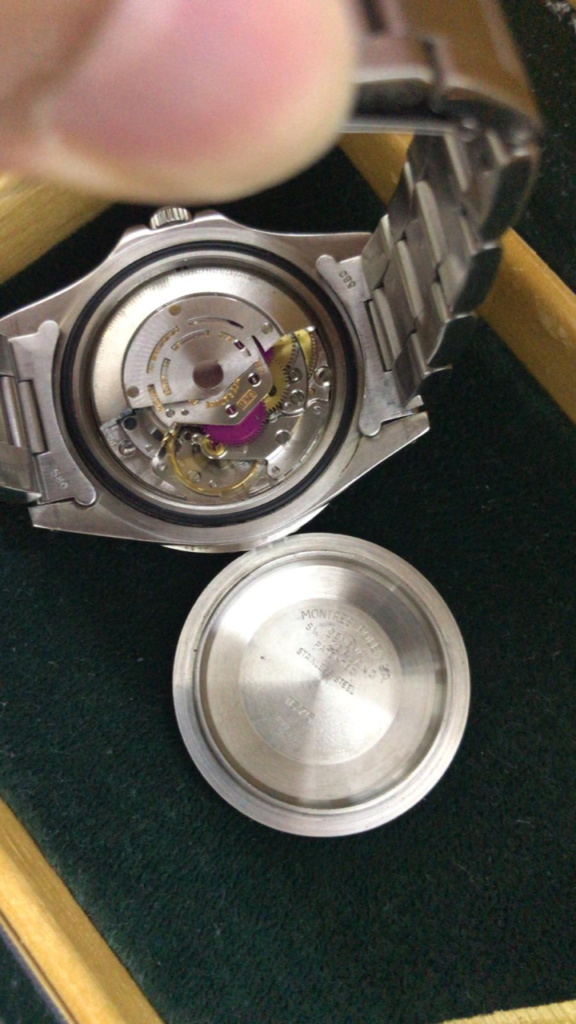 How does it feel on the wrist?
At 40mm, it is a perfect size for my wrist and it wears very comfortably on the 91350 bracelet. It is a lot more comfortable to wear than the AP was.