RECOMMENDED READING: Is the DOXA SUB 200 Professional good value?
Time+Tide
This review of the DOXA SUB 200 Professional by our friends at Hodinkee nails the good, the great and the not quite perfect details of what is proving to be a significant release. Not only for DOXA because — as James says, using a perfect music metaphor — the 200 "turns the funk down to a more standard volume".  No love for cushion cases? No problem! It is also significant because it is "punching very hard" in the hot sub-$1000USD price point.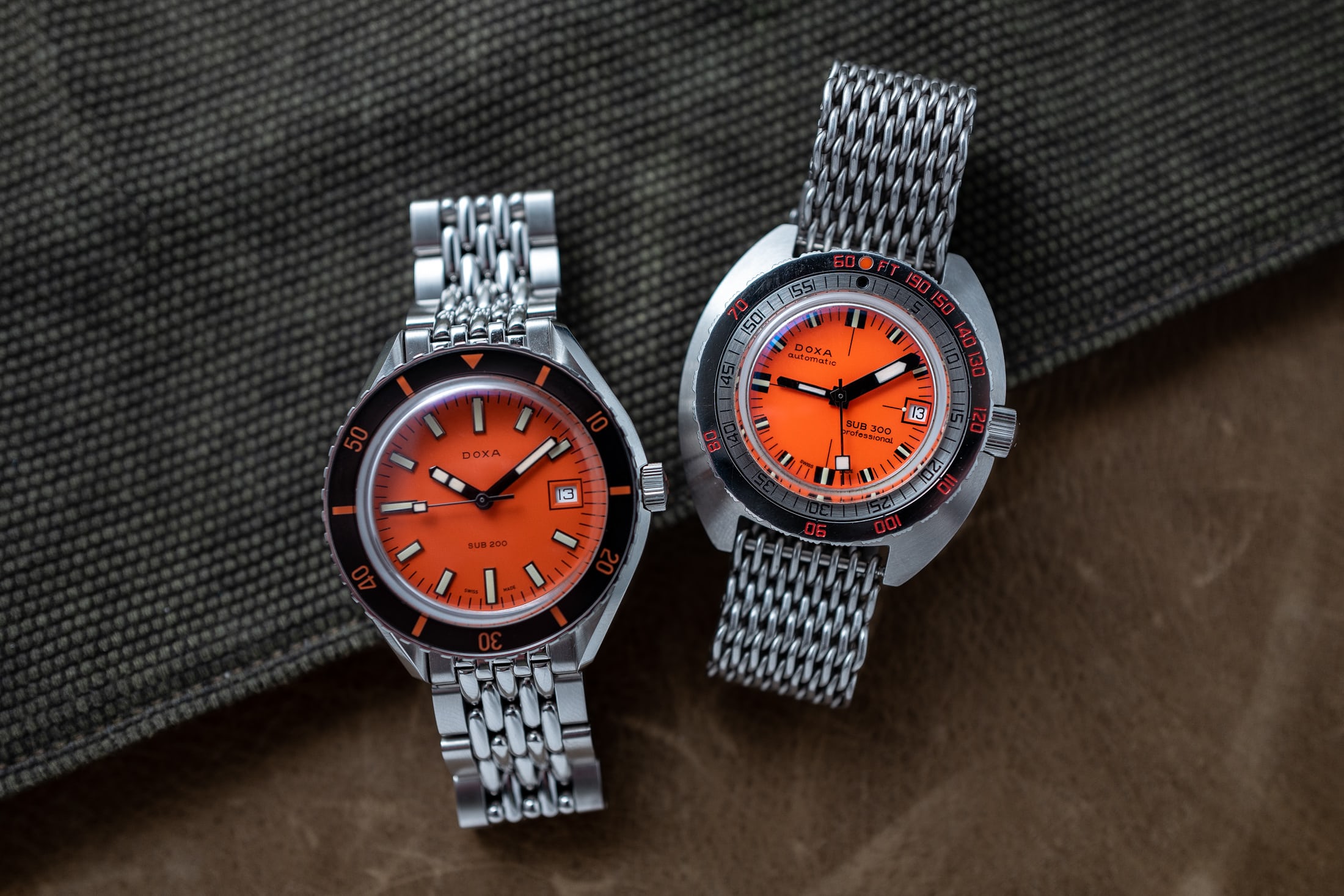 You'd pretty much have to have never read Time+Tide before to have missed the news that we have been pretty besides ourselves about this collection since we saw it at Basel 2019, which is why we've taken the unprecedented step to distribute the brand in Australia. Don't just take our word for it, though. Please read and enjoy this thorough and thoughtful review by one of the best watch journalists in the game about a collection set to take DOXAto a whole new generation of wrists. Find the full review on Hodinkee right here.