R&B singer Daniel Caesar is a serious watch geek and his Patek Philippe album cover is the stone-cold proof
Tyler Durbin-Finestone
There are many celebrities who are watch collectors and enthusiasts that get talked about extensively – such as John Mayer or Jay Z – but someone who isn't discussed that much amongst watch lovers is Canadian R&B singer Daniel Caesar.
View this post on Instagram
The release of Caesar's newest album might have changed that perception. Never Enough is the third studio album from the Toronto-based artist and was released on April 7, two days after Caesar's 28th birthday. The album's main cover art features a hazy picture of a man running in various blue tones. But Never Enough also has an alternative cover art option for those who purchased the album on vinyl from his website.
The alternative cover art for Never Enough features a 1970s Patek Philippe reference 3854 featuring a 18k gold octagonal stepped case, a matching integrated smooth link bracelet, and two-tone blue dial. If you zoom in enough, you will notice the dial of the watch on Never Enough's alternative cover art has the original watch's dial text changed from "Patek Philippe Genève" to "Never Enough Daniel Caesar". The album's cover art still displays Patek Philippe's branded logo on the clasp of the bracelet.
The watch selection for this album's cover art is an interesting choice by Caesar. Patek is most known for their round and curved design styles such as the Calatrava, the Ellipse, and even the Nautilus despite its more industrial appearance. So it is interesting to see Daniel Caesar choose a far more obscure Patek reference from the 1970s to display for his new album's release.
The Patek Philippe ref. 3854 from Never Enough's alternative cover art is not commonly seen on the market. One was sold at an auction in 2020 by Bonhams in London. This particular reference and similar models with different dials can be found from various private sellers online, typically just under $10,000.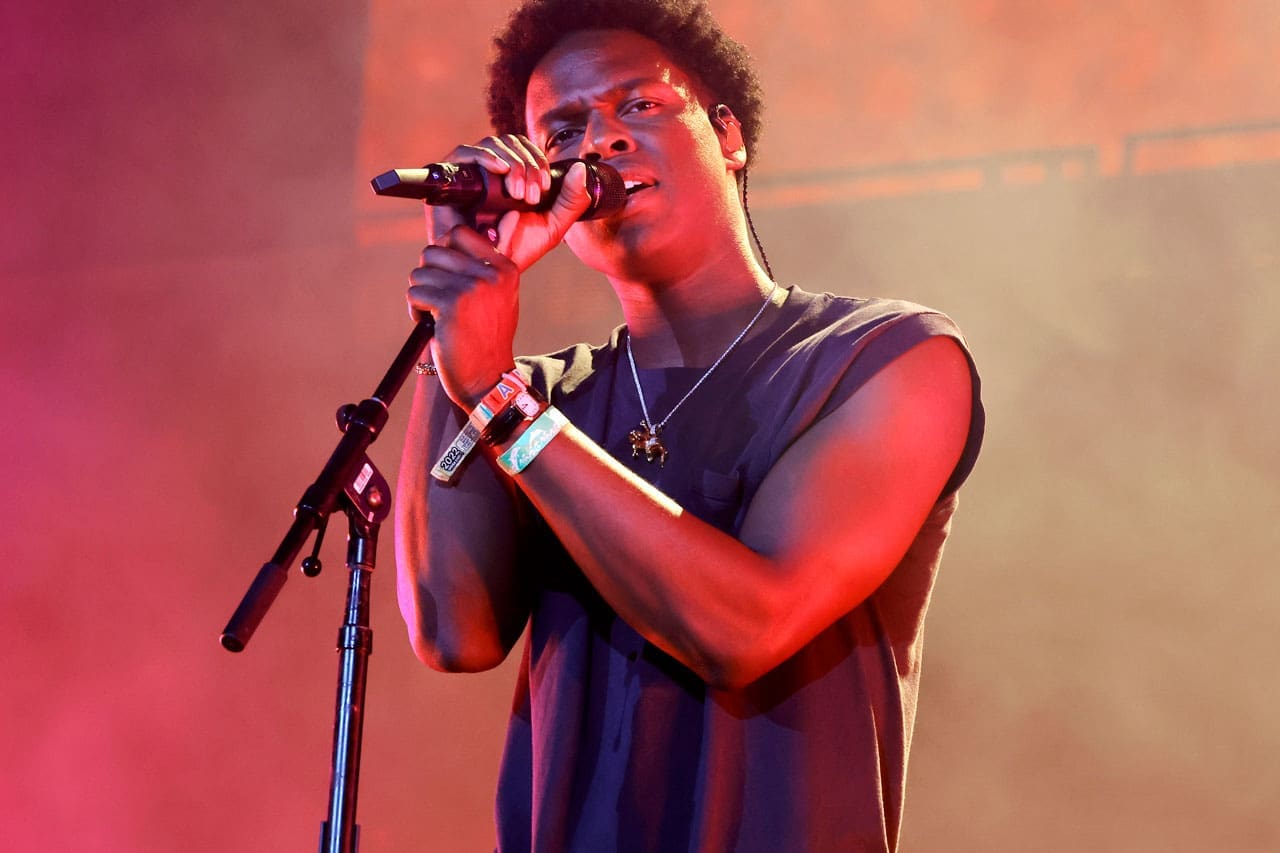 While it is not common to see Daniel Caesar sporting a watch on his wrist, as evidence of his Instagram feed where a gold Cuban link bracelet appears more often than not, he has worn various vintage dress watches both on tour and in recent music videos. The promotional photography for his single, Don't Lean on Me, that released last year also shows Caesar wearing a different vintage gold dress watch with an integrated bracelet.
The watch world has explored different celebrities' collections and interest in watches for some time. Almost no attention has been paid to Daniel Caesar. But, after the release of Never Enough, maybe the watch community should start.