OK, let's get something out of the way first, before I posit my argument and before the keyboard warriors have a chance to pipe up — I am not suggesting that wearing a Fitbit, Garmin, Apple Watch or whatever other fitness accessory you choose to wear while playing sport is a bad idea. No, I'm talking about mechanical timepieces, actual watches that have movements that don't require software updates every fortnight, battery charges or a Bluetooth connection.
Now, with that little disclaimer out of the way, let's start with a short story about what happened to my beloved Longines HydroConquest last week on the way home from work.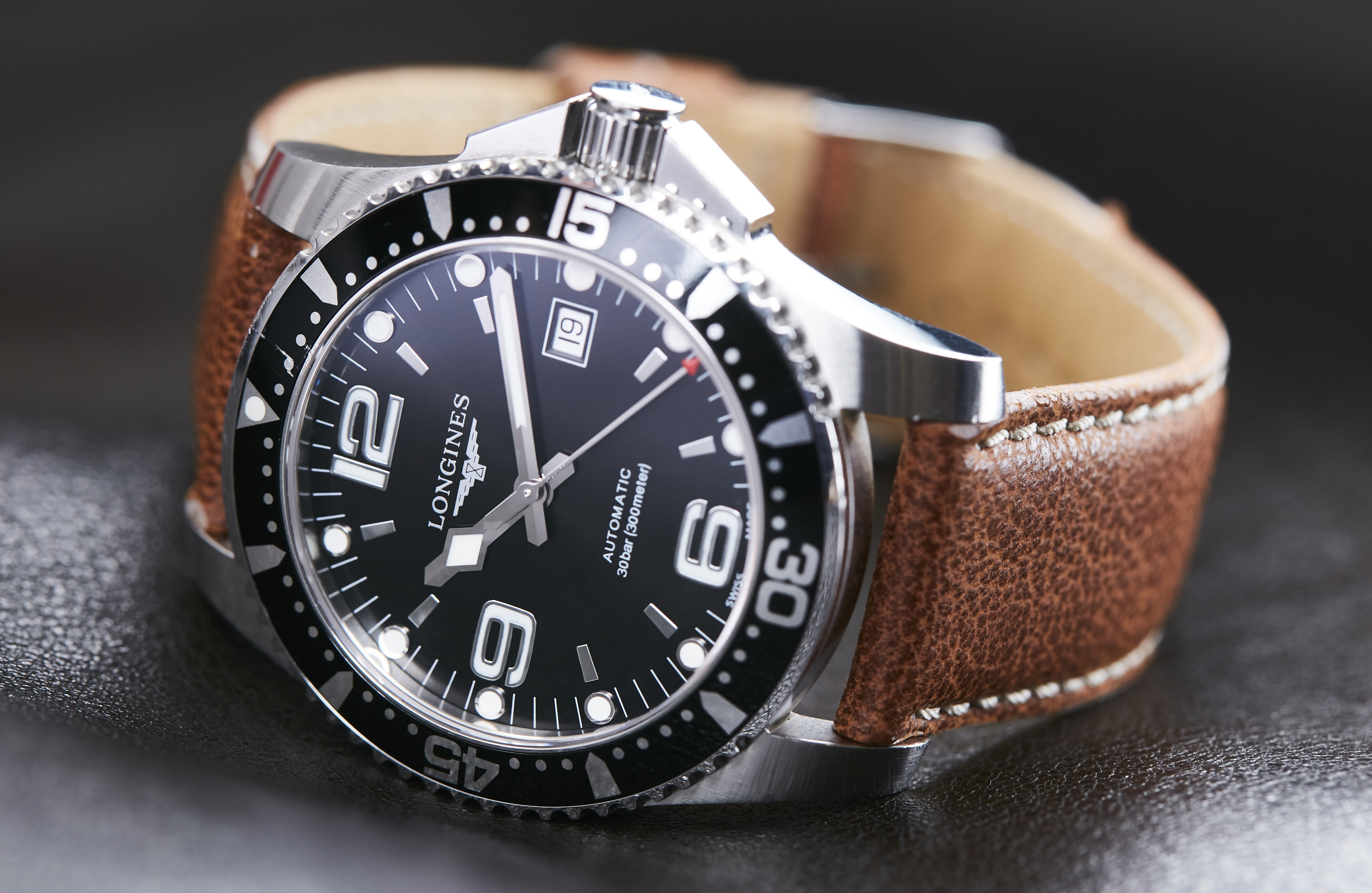 As I do most days, I was riding my humble push bike down one of Richmond's main arterials, Swan Street. It had been a good day, and as a result I had what can best be described as a bit of pep in my step or, er, pedal.
Yes, the watts per kilo stats were good — I was on the charge. My speed climbed to an indicated 45km/h — I was making killer time. And then it happened. I hit a manhole cover with such ferocity that my whole body was literally shaken to its core. I don't know how I didn't get sent superman-ing over the handle bars immediately, but somehow I kept it together, with my hands and forearms absorbing most of the cataclysmic shock.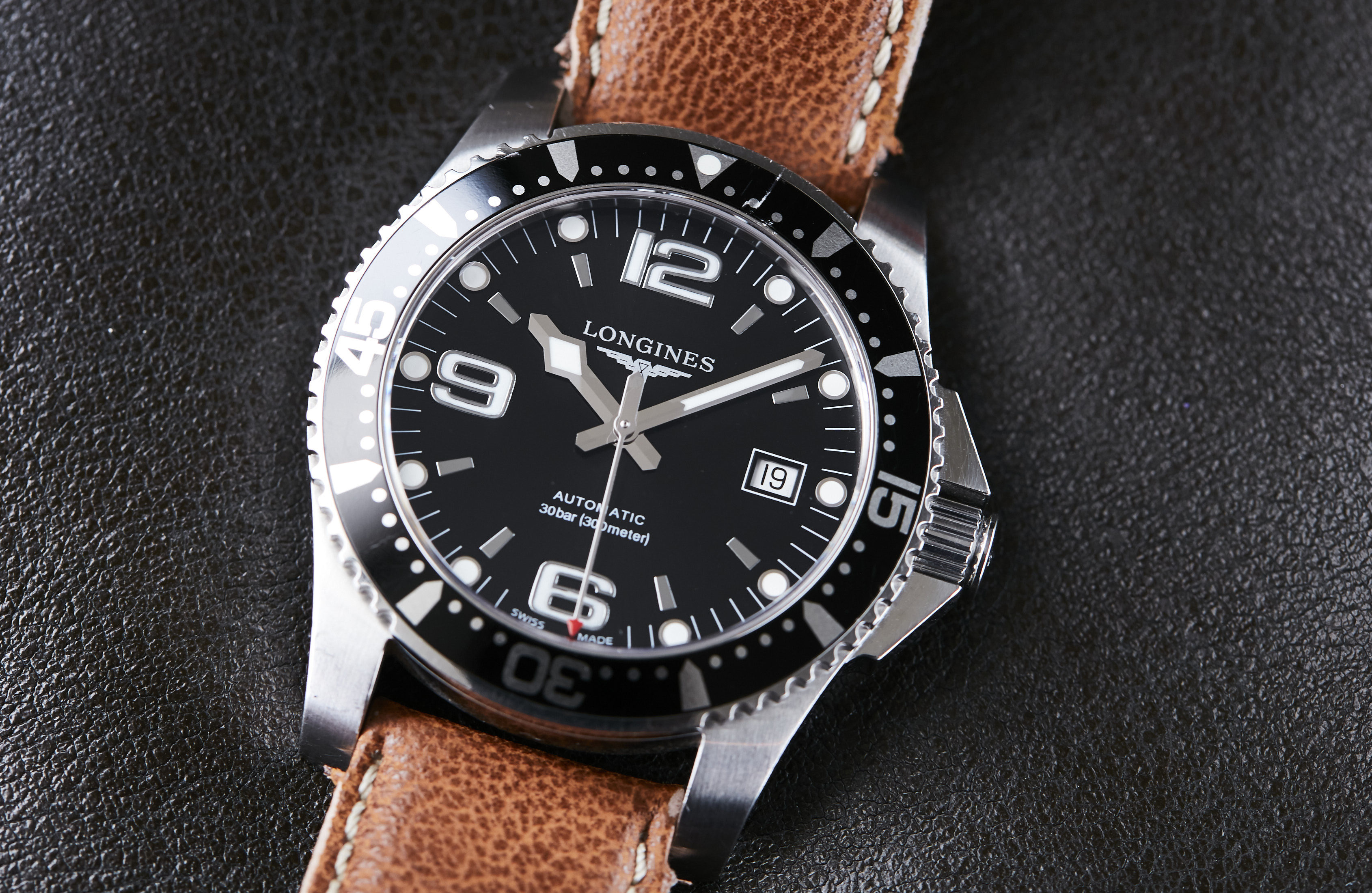 And therein lies the problem: the shock was so ferocious that it caused one of my spring bars to fail, and my Longines flew off my wrist and onto the bitumen, hitting the ground with a sickening crash. I jumped on the anchors, hopped off the pushy and headed back up to the crash site.
There, on the rough black tarmac, was my poor Longines. I was fully expecting the sapphire crystal to be toast but, to my surprise, it was still intact. What was more amazing, still, was that it was still ticking away as if nothing had happened.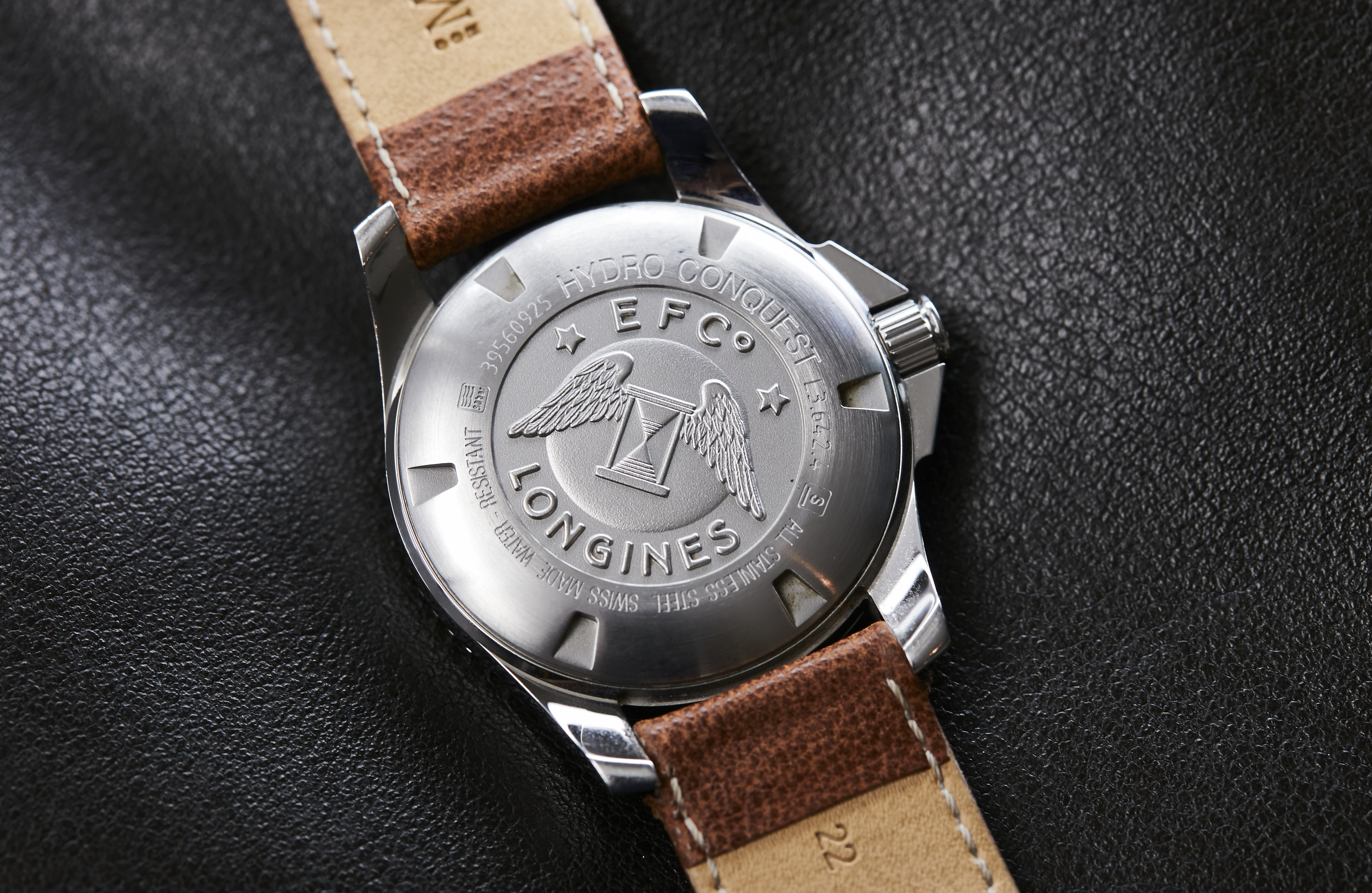 I honestly thought I'd got away with it, and was about to thrust my fist into the air in sheer jubilation. And then I noticed that the bottom lugs had looked like they'd been chewed by a hound with metal teeth — they were toast. As was the crown, which had also taken the brunt of the impact. I tried, in vain, to unscrew the crown, but it was well and truly cooked.
So, my daily beater, the watch that had been with me around the world, dived with me on the Great Barrier Reef and been attached to my wrist on countless momentous occasions, was, for the lack of a better word, kaput.
And that got me thinking: why on earth do people play any form of sport when there's a chance of their timepiece being destroyed?
Because, finding myself in the current predicament that I'm in, not having my daily beater attached to my wrist, I feel as though the whole enterprise is completely daft.
Do you really need to have a mechanical watch attached to your wrist while you're playing sport?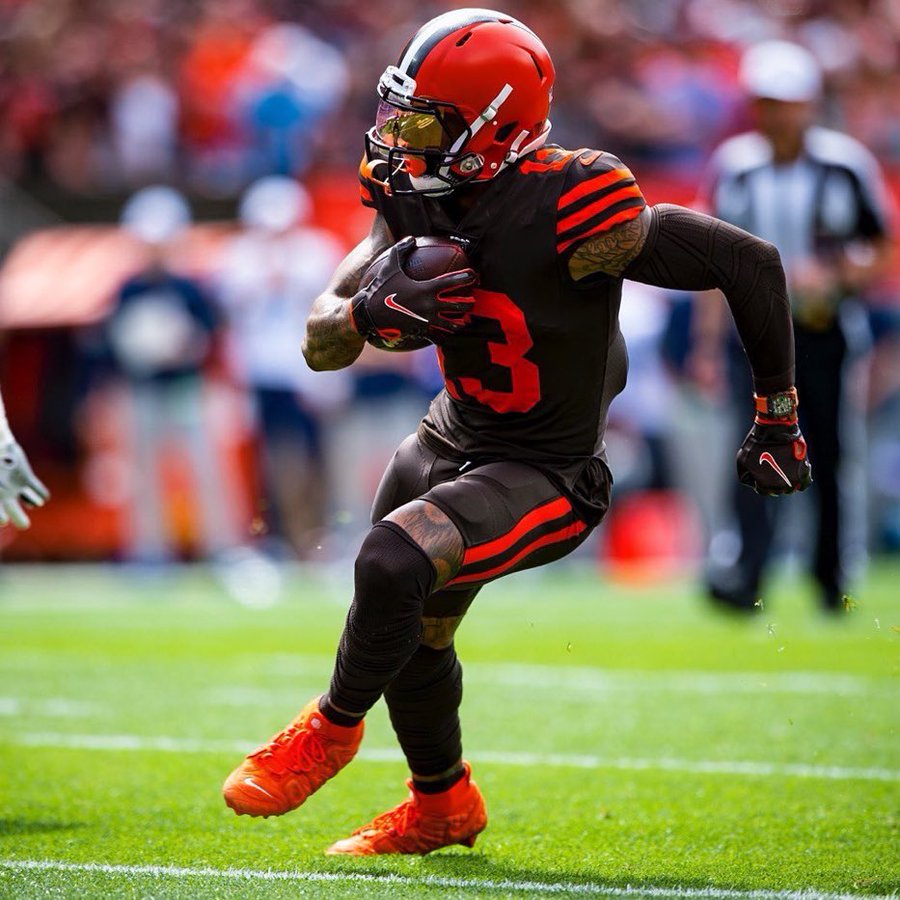 Of course I understand it from a marketing perspective, there are innumerable examples of incredibly famous professional athletes wearing uber-expensive timepieces while dominating in their given profession — Rafa, Odell Beckham Jr … the list goes on.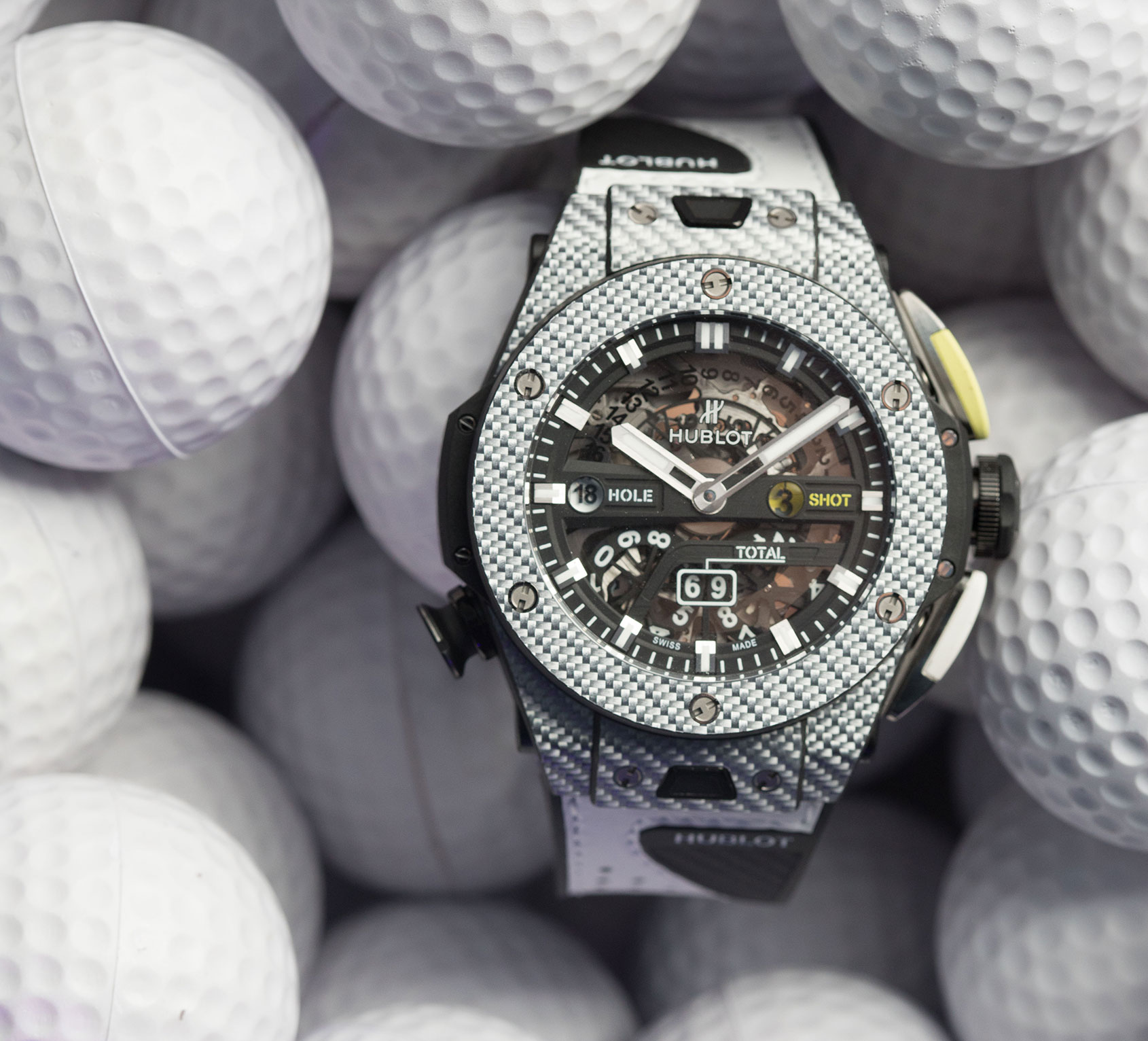 I also understand the need for companies like Hublot or Omega making watches for a specific profession like golf — look at the main demographic of people playing golf around the world, and it's pretty easy to understand why they make a ridiculously expensive niche product like the Big Bang Unico Golf or Aqua Terra Ultra Light.
But what about for the average punter, like you and I? Is the high-risk, low-reward nature of the act really worth it?
I'm sure you've all got your own opinions on the matter, but as far as I'm concerned it's patently stupid, and if you wear a valuable mechanical timepiece while playing a sport, it's a matter of when not if it all turns, as in the case of my Longines lugs, pear-shaped.