Why this Longines is the best watch I've ever owned
James Robinson
Back at the beginning of 2013, as a result of kissing goodbye to a couple of watches (mistakes) from my collection, I found myself in the rather fortunate position of needing a new daily timepiece.
The buying criteria was fairly simple and straightforward: the new watch needed to be a diver, automatic, Swiss made and preferably fitted with a steel bracelet.
Now I know what you're thinking: "Well, James, you've got a veritable cornucopia of choice if those are the only sticking points for the new purchase."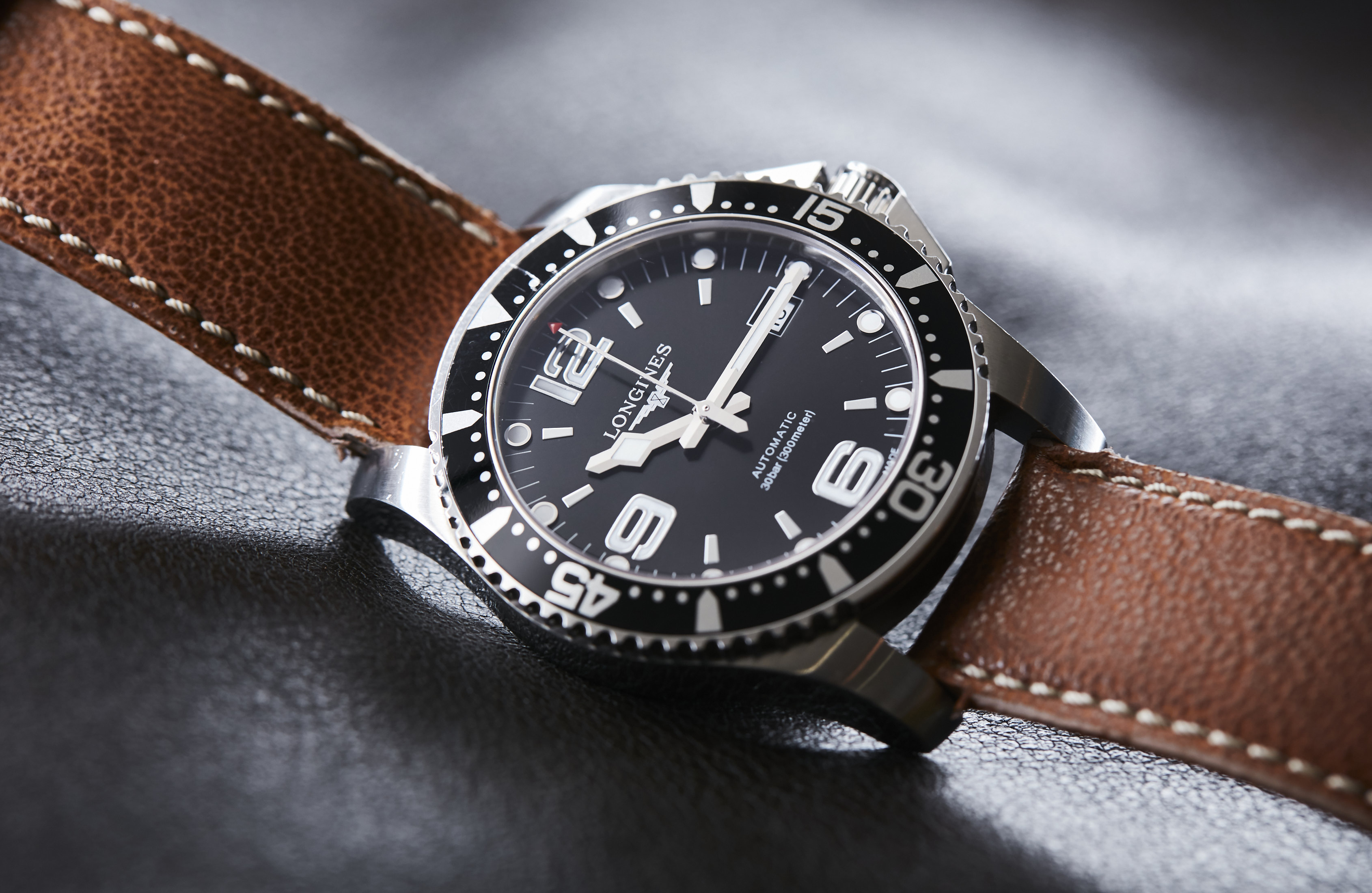 Well, there was one other condition – I didn't want to spend any more than 1400 bucks.
This made things significantly more complicated, because, back in 2013, we weren't spoilt for choice the same way we are today with the relative abundance of indie brands making great dive watches.
I had almost given up on the endeavour, but one day I happened to be ambling down Collins Street in Melbourne's CBD, and I walked past an authorised Longines dealer.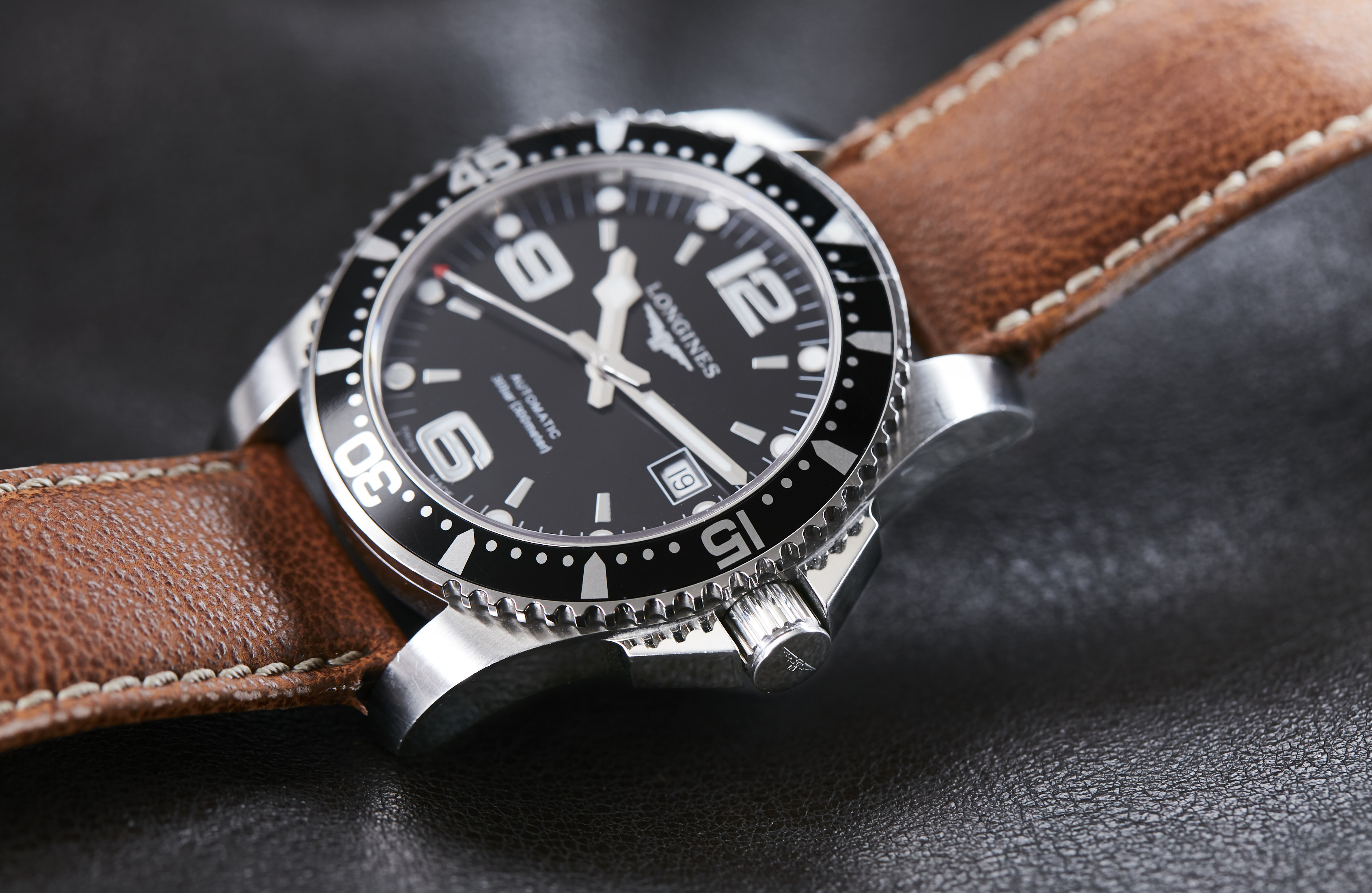 I had always admired Longines growing up; my mum had one and talked endlessly about how good a wristwatch it was and that it had never let her down.
So, I walked into the store for a quick peruse, and it wasn't long before I was staring rather intently through a finger-smudged glass cabinet at a handsome, black dial Longines HydroConquest.
It looked pretty darn gorgeous, especially with its subtle red arrow that sat atop its slender seconds hand.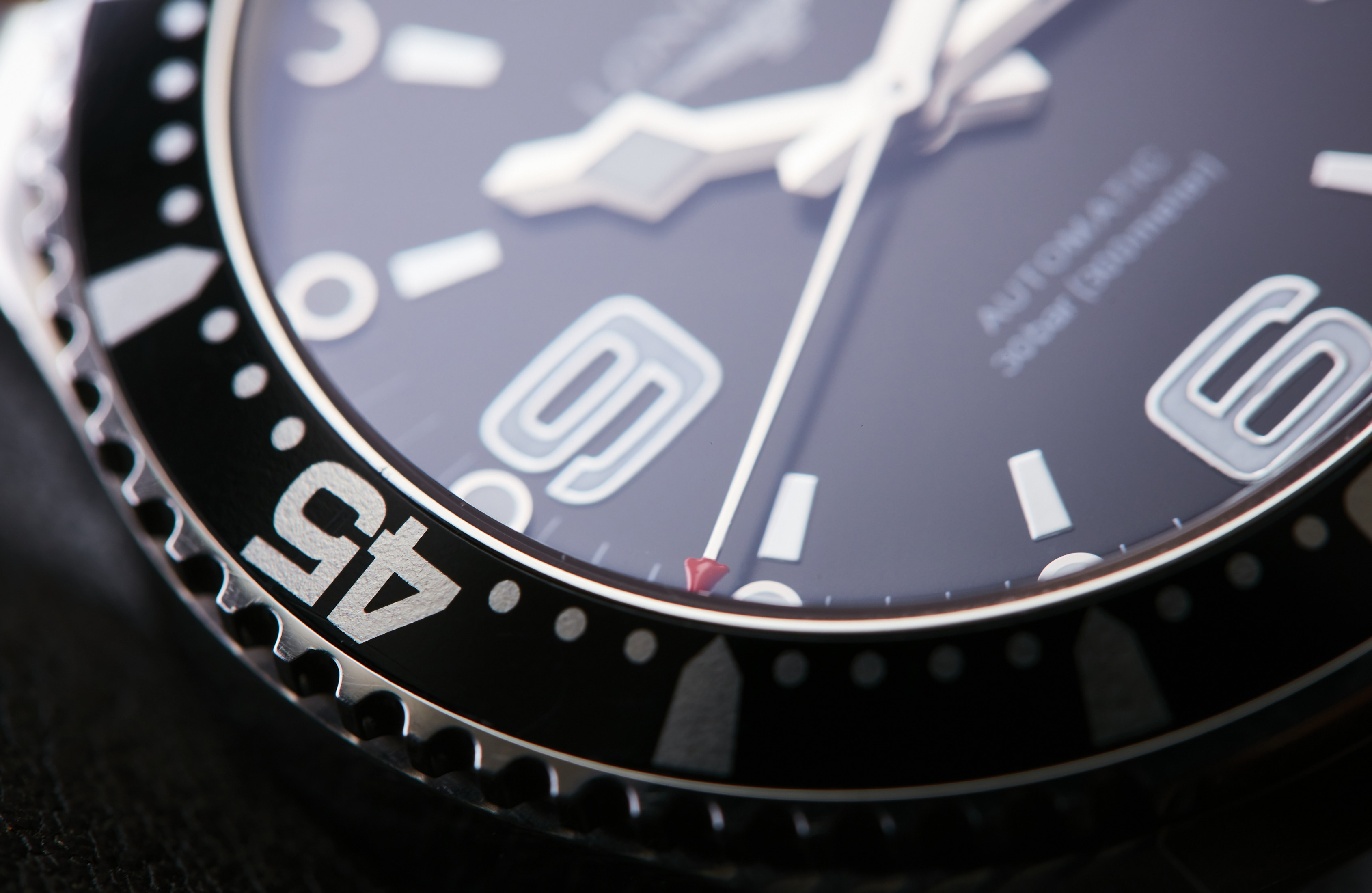 I tried it on, and although the steel 41mm case was perhaps a tad larger than what I was used to (falling just outside what many consider to be the "goldilocks zone" of 36mm – 40mm), overall it wore very well on my wrist, and I really was rather taken with it.
It also ticked all the boxes … except one, the price. But thankfully the RRP wasn't worlds away, as it retailed for $1600, and even though my bargaining prowess is almost completely non-existent, I managed to get the sales consultant down to the magic number.
So that was that, the Longines came home with me that day and it's almost invariably been on my wrist ever since. And, if I'm being honest, it is easily the best watch I've ever owned.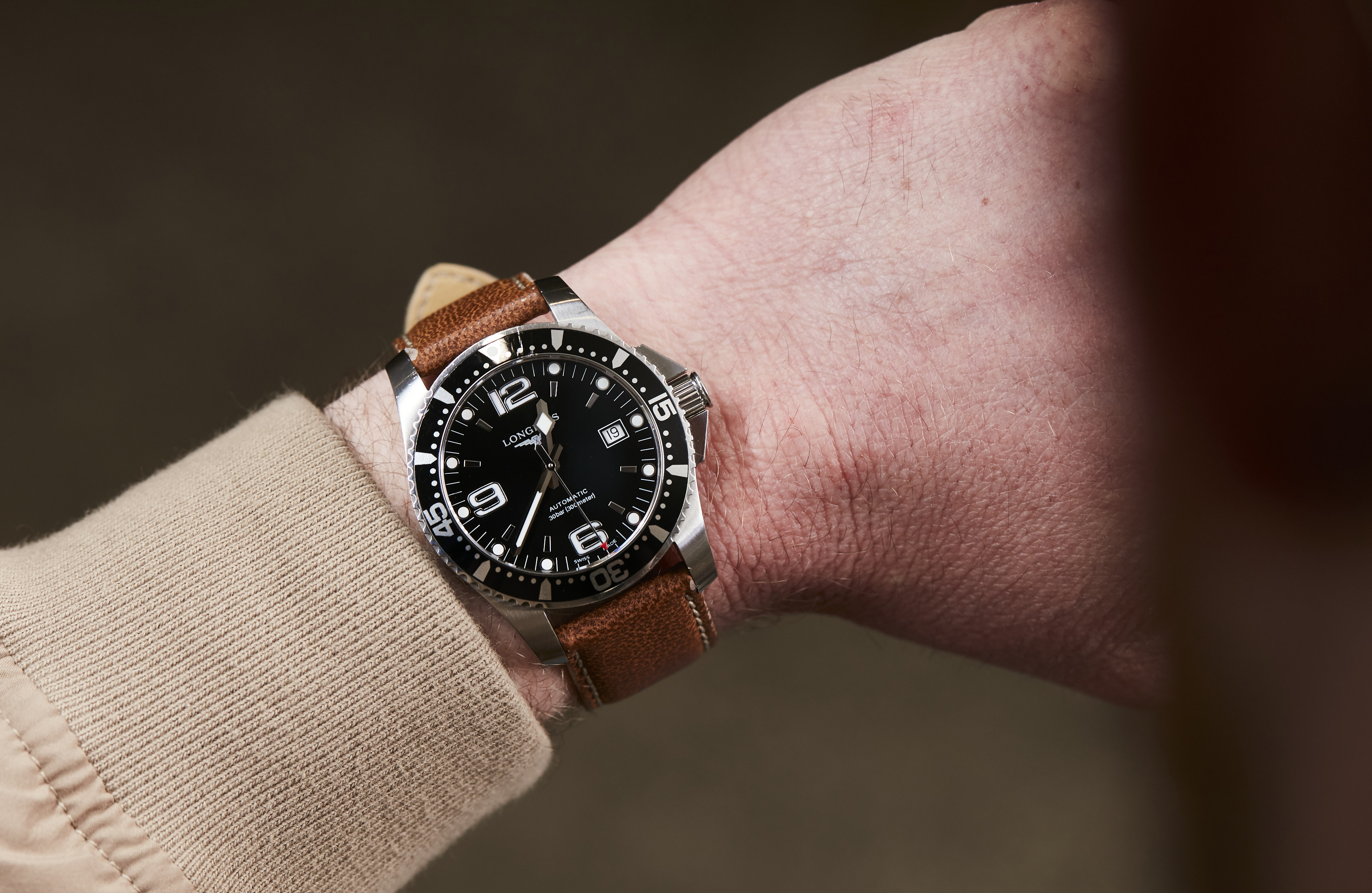 For a start, it's been completely bulletproof: boozy nights, diving on the Great Barrier Reef, travelling with me halfway around the world, falling from bedside tables, countless smacks against all the usual suspects – it's been through hell, and it just keeps going.
And when I say "going", I don't mean that the watch is still managing to tick away but performance and accuracy has fallen off the edge of a figurative cliff.
No, six years on and the HydroConquest is still maintaining the same levels of accuracy it did when I first purchased it, never losing or gaining more than 7 seconds a day, and the power reserve is still pretty much bang-on 38 hours.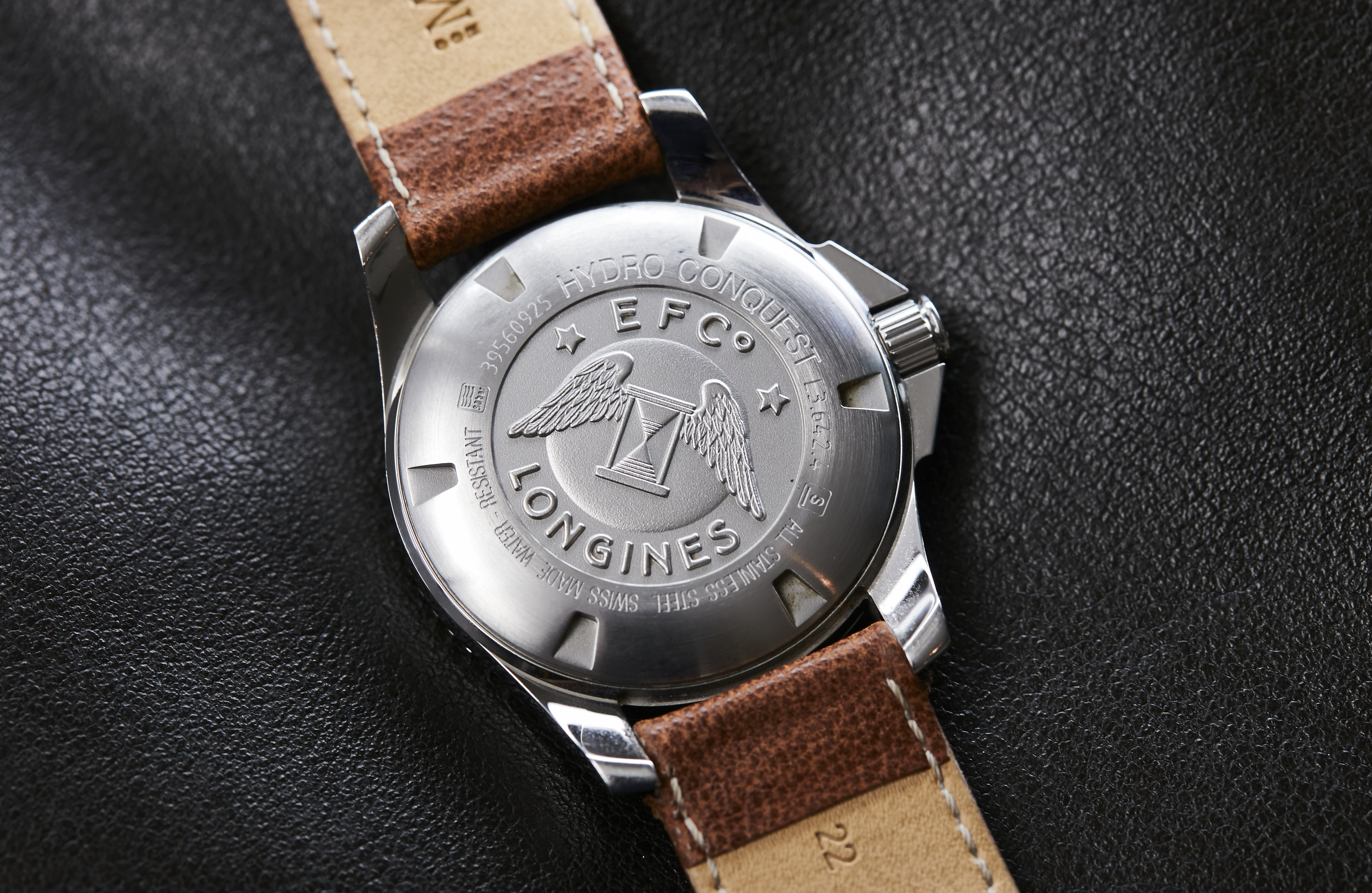 None of this should really come as a surprise though, when you consider that housed inside the rugged case is ETA's brilliant 2824-2 movement, or, as Longines refers to it, calibre L633.5.
What's more, because it's an ETA movement and not some highly strung in-house job, when my HydroConquest comes to needing a service, it's not going to cost well … more than the watch did.
In addition, and I perfectly understand that aesthetics are subjective, but to my eyes the design of the HydroConquest is hard to fault.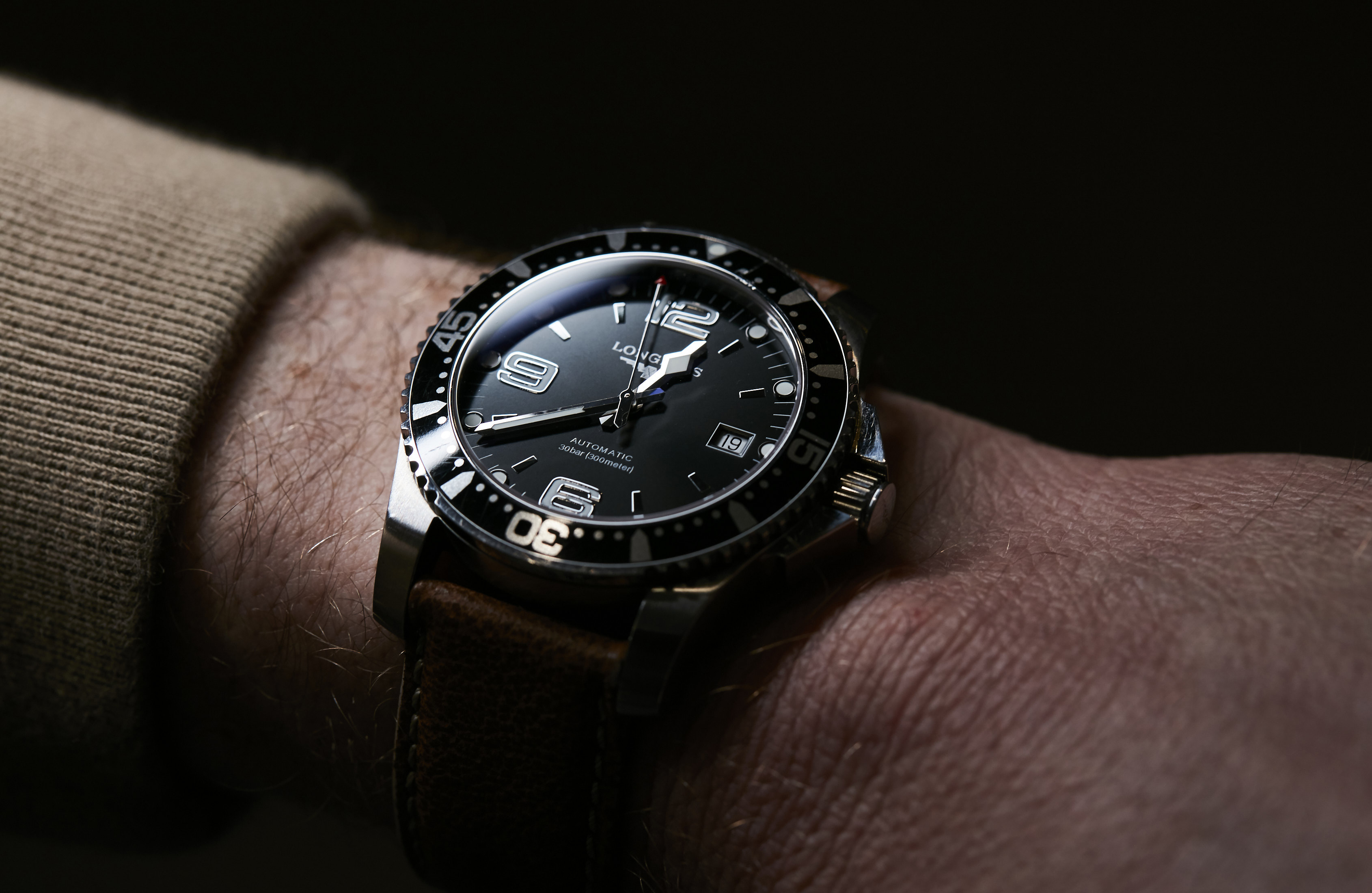 The style of the case, for example, is unashamedly from the 21st century, with sharp lines, wonderfully angular crown guards and a quite ornamental crown itself.
The dial is rather modern too, thanks mostly to large, bold numerals, each filled with Super-LumiNova, adorning the relatively simplistic black dial at 6, 9 and 12 o'clock, and a modest, no-nonsense date window occupying the 3 o'clock position.
The consequence of this contemporary and largely simplistic design is that the HydroConquest offers a superior level of legibility, with nothing beyond a quick glance needed to ascertain the time and date.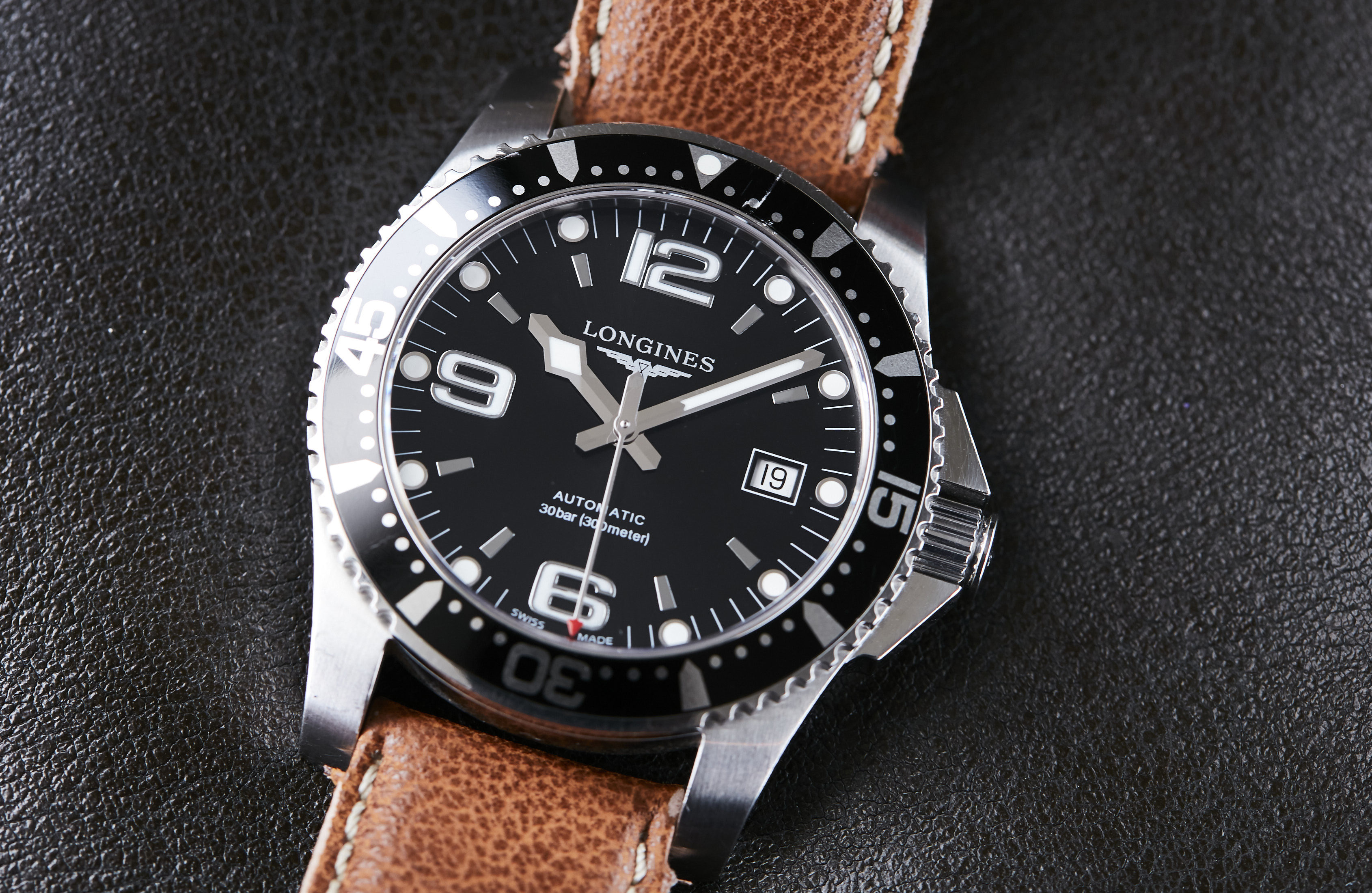 There's also a great amount of tactility to the watch, whether it be adjusting said time and date, or operating the painted aluminium unidirectional rotating bezel.
Everything about this watch just feels like a harmonious and cohesive package. It's one of those timepieces you can just slap on your wrist and not worry about.
And it's so versatile that I've been able to pair it with pretty much anything and wear it everywhere except black tie events.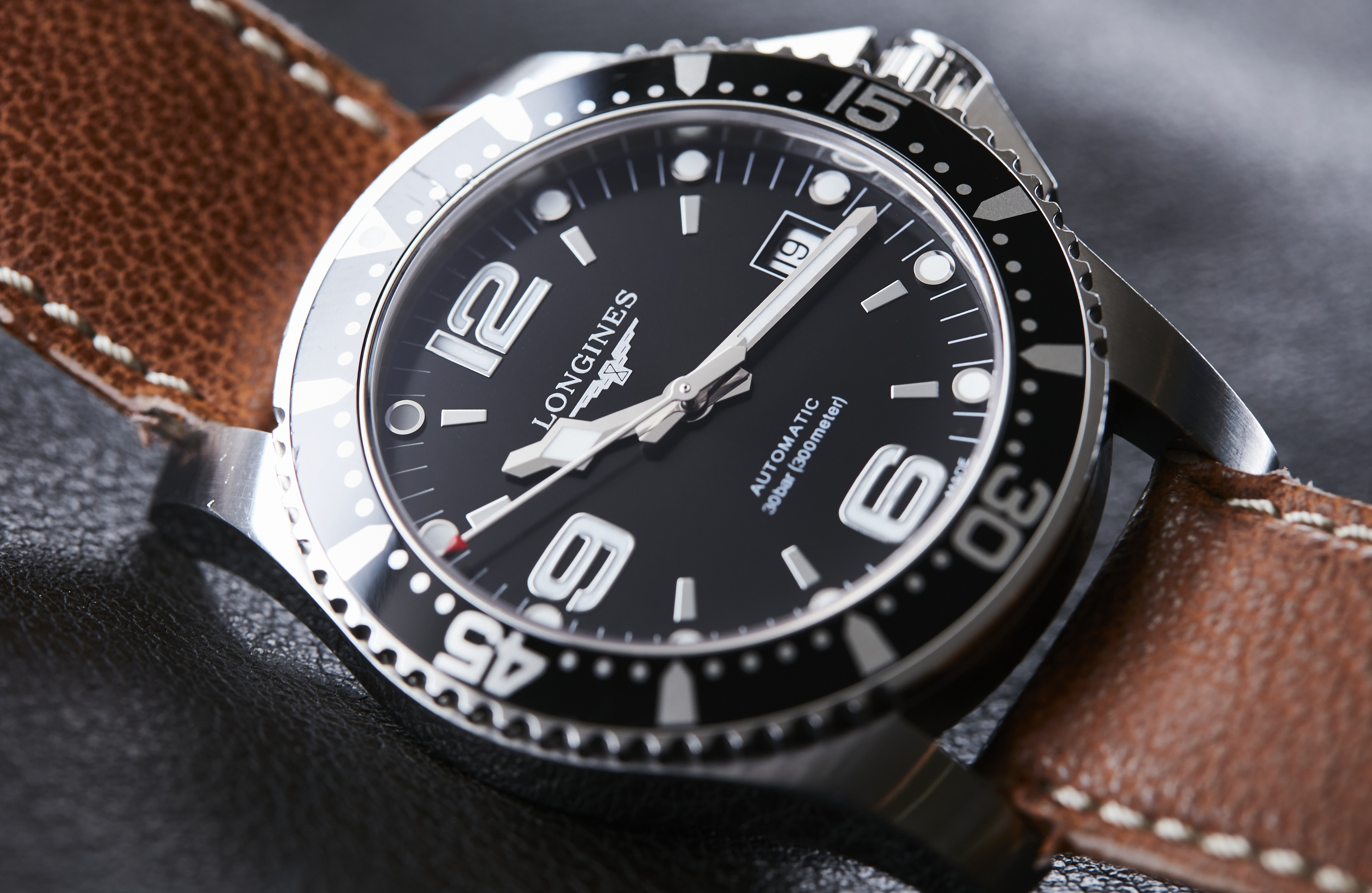 However, while it's personally the best watch I've ever owned, it isn't perfect — there are foibles that niggle me, some more than others.
For example, the steel bracelet that came with the watch, while being beautifully constructed and very functional, doesn't taper at all, so it ends up looking slightly awkward. In fact, the whole experience feels strangely akin to wearing a pair of straight-cut jeans – you just end up feeling like a bit of a dag.
Of course, the logical remedy for this is to just simply take it off the bracelet and pair it with a fetching NATO strap or leather band, which is what I ended up doing.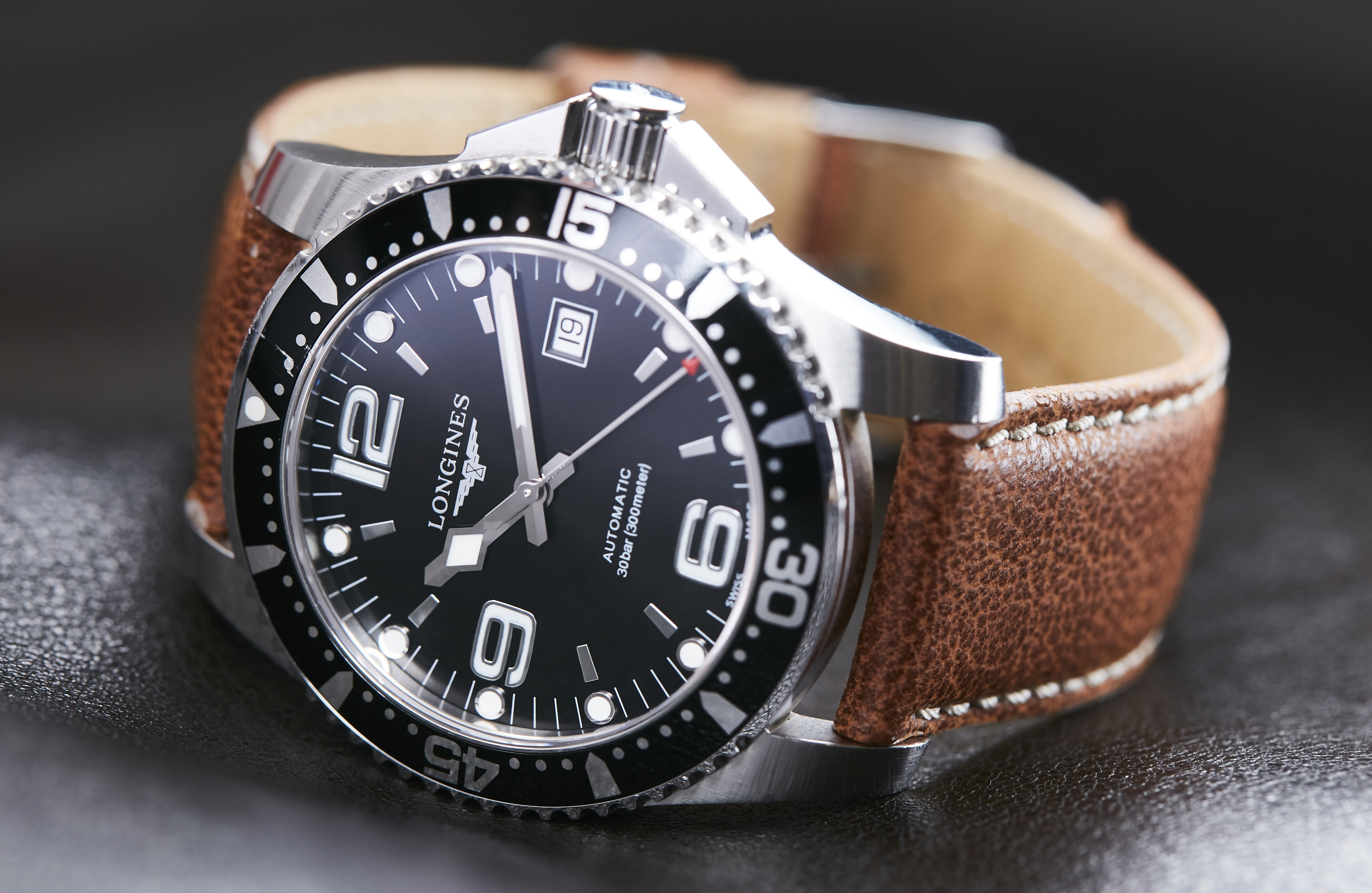 Rather annoyingly, though, the HydroConquest measures 21mm lug-to-lug, making the task of finding a good aftermarket band or strap nigh-on impossible.
So, as you can probably tell from the photos, I've just jammed a 22mm leather band between the lugs, which isn't really the smartest idea.
But, apart from these relatively inconsequential annoyances, my Longines HydroConquest has not only been a joy to own, it's been something that I can rely upon to accurately tell me the time, come rain, hail or shine. And, at their very essence, that's exactly what a great timepiece should do.