Omega now rules the deep seas with the Seamaster Planet Ocean Ultra Deep Professional
Felix Scholz
Big news overnight from the house of Omega – they can now claim the lofty (well, the opposite actually) title of deepest diving watch ever. Just how deep are we talking here? How about 10,928 metres? That's the depth Victor Vescovo took his submersible, Limiting Factor into the Mariana Trench. And on that sub, was the Omega Seamaster Planet Ocean Ultra Deep Professional. 
The next question you might well be asking is — what was the previous record holder? Well, that honour was held by Captain Don Walsh and Jacques Piccard, who took their Trieste down to 10,916 metres, with a custom Rolex on board. It's a testament to the extreme marine environment that the Trieste record was set in 1960, and it's taken 59 years to better it, and even then by only 12 metres. But Vescovo isn't content with just the Mariana Trench, his Five Deeps aims to see him make manned dives to the ocean's five deepest points.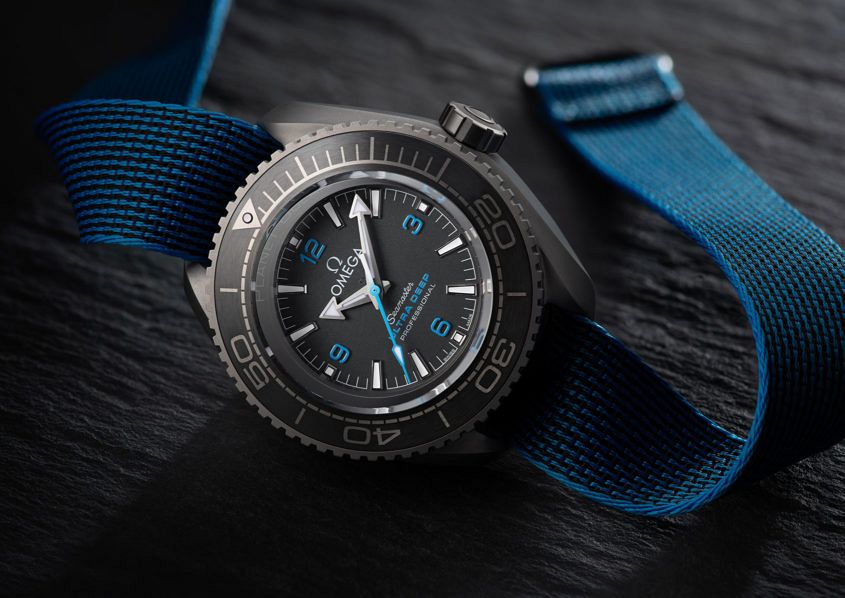 Now, how about the watch? The Seamaster is, of course, one of the big names in professional dive watches, and one with a rich legacy. But there's never been a Seamaster this big. This prototype watch (there were three on the Limiting Factor — one on each robotic arm of the sub, and one on the lander vehicle) is made from titanium; in fact, it's literally made from the same titanium as the submersible — offcuts from the production of the Limiting Factor were turned into these prototype deep divers. The construction is entirely weld-free, which resulted in the interesting 'manta ray' style lugs. Another design challenge Omega tackled head-on is the sapphire crystal. They bonded the sapphire to the case using their Liquidmetal technology, meaning that polymer could be avoided, and the crystal thickness reduced. Omega has certified this watch to 15,000 metres, and they've made it from a body that's comparatively slim for this sort of thing — 28mm. It even comes with its own Master Chronometer certificate. The watch is reported to have performed flawlessly at depth.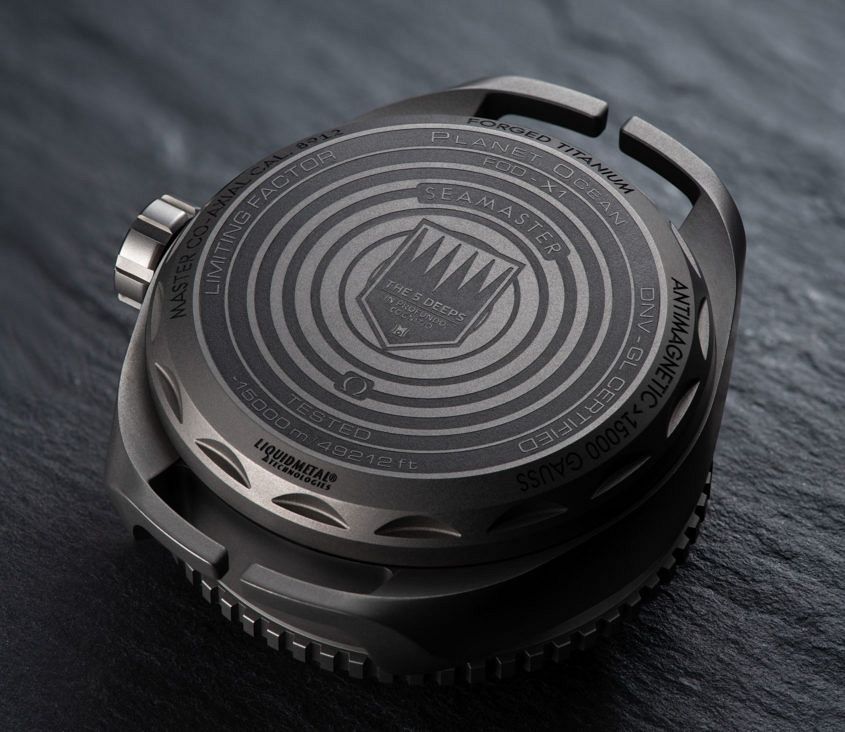 While this is obviously a prototype, I'm pretty sure we'll see some of this tech trickle down. I, for one, can't wait to see those lugs on something else.