New Indiana Jones trailer shows Harrison Ford wearing a Hamilton for the saga-ending film
Zach Blass
If you could only watch movies from one series for the rest of your life, what would it be? Personally, due to the fact that the Marvel cinematic universe is far too expansive, the three I'd choose between are the Star Wars films, the Harry Potter films or the James Bond films. But were it not for one atrocious slip-up – namely The Kingdom of the Crystal Skull – another highly valid contender would be the Indiana Jones series. The role of the heroic archeologist is so associated with Harrison Ford that it appears the studio will respect his wishes and not reboot the character with another actor. If that is indeed the case, it's safe to say the fifth Indiana Jones film, The Dial of Destiny, will be the last – Ford is, after all, now 80 years old. But in a first for Indiana Jones, he finally appears to have acquired a watch on his wrist.
View this post on Instagram
Shared by the Instagram account @watchesinfilms, it looks like Harrison may be the latest actor to sport a Hamilton watch in a film. While the caption of the post notes the watch can be seen in the trailer, personally I find it too action-packed and fast-paced to safely discern it. The second photo in the post, a set photo, however, clearly shows a tonneau-cased and gold-coloured watch on a brown leather strap. And, I am inclined to agree that it is indeed the Hamilton American Classic Boulton Quartz, which it just so happens, we sell in our very own Time+Tide Shop.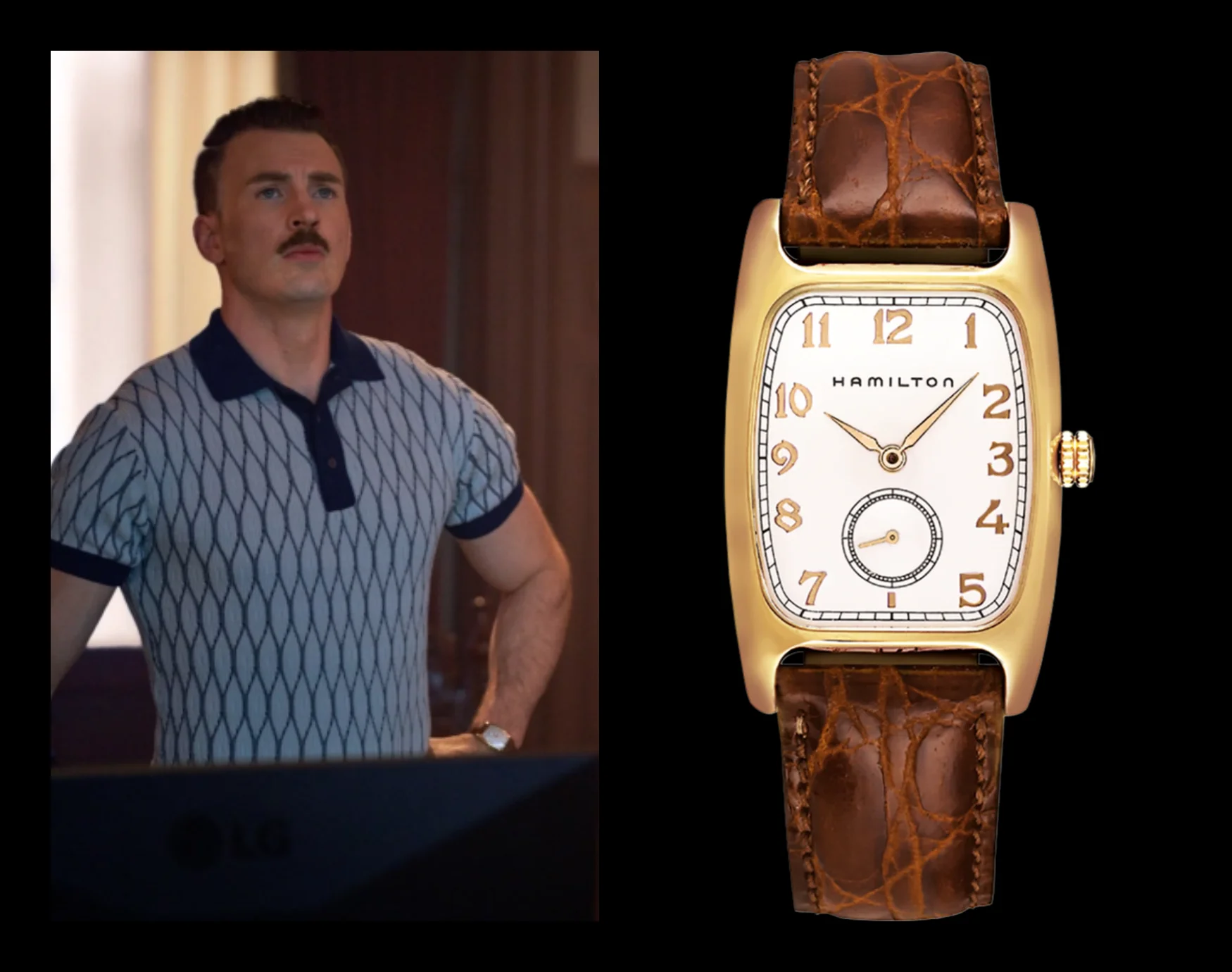 Hamilton, of course, has a long and storied history with watches in film, holding the record for the most cinematic appearances of any watch brand. Whether more modern films like Interstellar, The Matrix: Resurrections or Tenet to older classic films like Blue Hawaii, Hamilton has long dominated the silver-screen with wrist-cameos. And, assuming we are correct that Harrison is wearing the American Classic Boulton Quartz, it will not be the first time the watch has appeared in an action blockbuster. Chris Evans also sported the American Classic Boulton Quartz in Netflix's The Gray Man.
Given Indy's fascination with historical items, a true vintage piece may have been a more credible option. Then again, if you consider his swashbuckling lifestyle, a modern watch that's reliable and hard-wearing may indeed be the more practical choice.