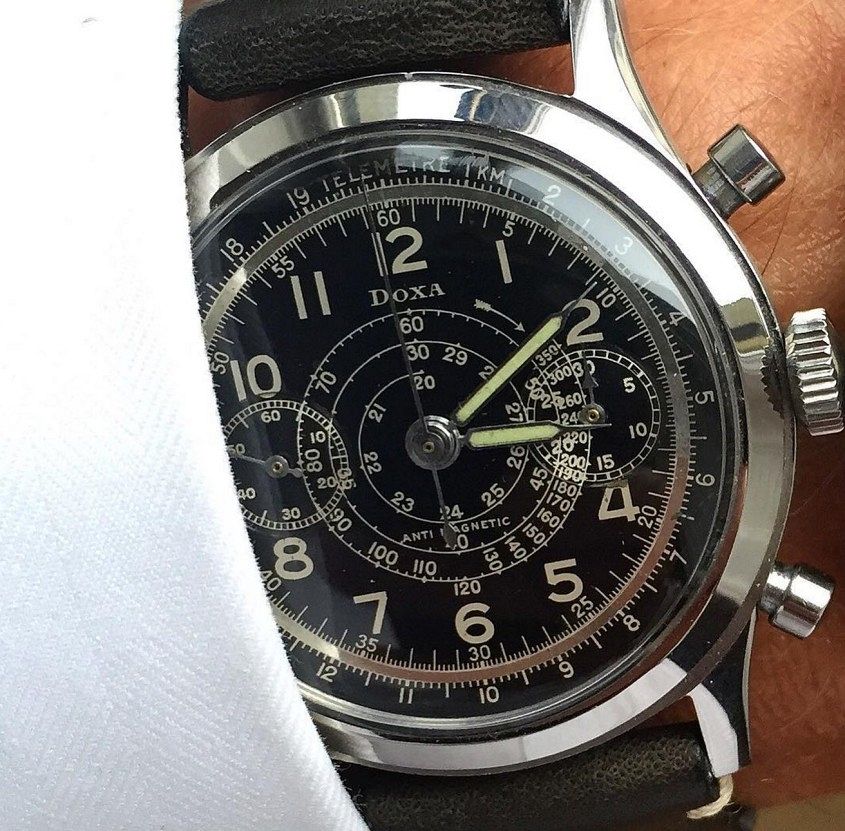 WHAT IS THE STORY OF THIS WATCH?
I bought it at the Munich Watch Fair a few years back for 1200 Euro. I've since been offered 5,000 Euro for it. I've collected watches since I was 11. My grandfather gave me a wristwatch and I've been hooked since then. It was an American brand, Gruen Curvex. As a young boy I'd go to flea markets and fairs. It was mechanics and all that. The thing about chronographs is that people don't use them. It seems to be more about the dial layout. The balance perhaps? This one is beautiful with the outer Telemetre scale and the spiral tachymetre scale – very much of the times. It's a bit like an ironing board, you don't really use it that often. I actually race cars and I do use a chronograph then, but it's usually one that's easier to use, a more legible one.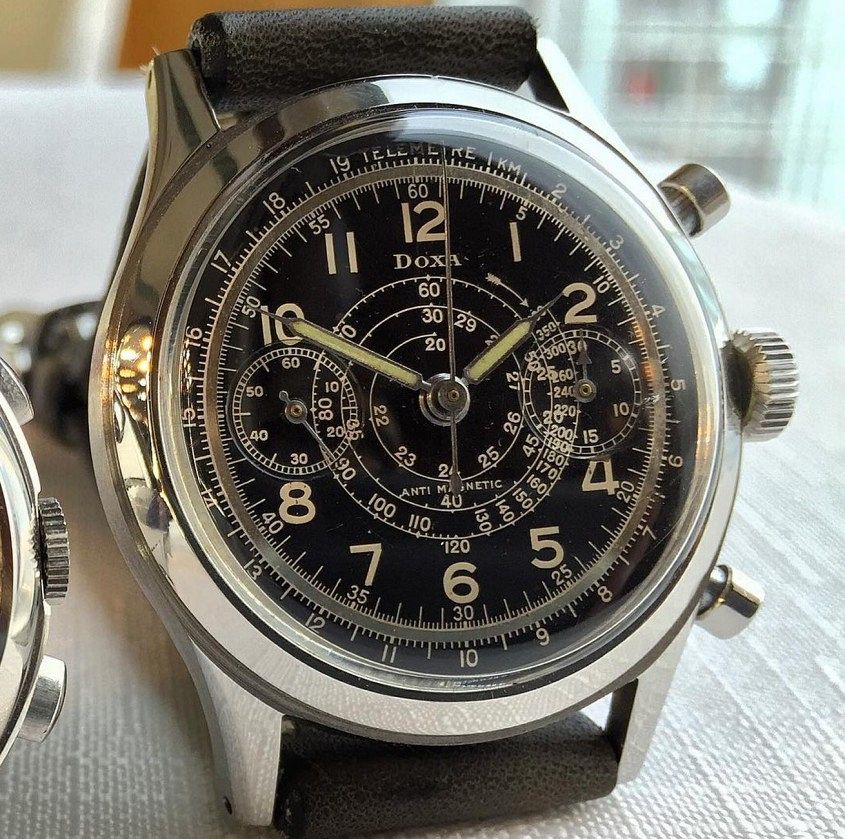 IT'S IN INCREDIBLE CONDITION…
Yes it came with a box by Doxa and a swing-tag and a really nice pigskin strap that's too good to wear.
AS A WATCH EXPERT, ARE DOXA WATCHES COLLECTIBLE?
Doxa has made some fantastic pieces in the late '40s and '50s. Then in the late '60s they did the Subaqua model which is really collectible. There's a market for non-branded chronos that are not Rolex or Patek. They're offer the same great design and often similar quality, but without the big brand name premium. If you've got Longines or Zenith, any early chronographs, they can be really worth seeking out and also very collectible.