Last year saw the release of a great many brilliant and colourful timepieces that aren't shy of living on the brighter side of life. In particular, there were a fair few vibrant ladies watches that were unveiled, which are sure to liven up even the dullest of occasions. Here are some of the most colourful watches released in 2019:
CASIO MT-G 20TH ANNIVERSARY B1000RB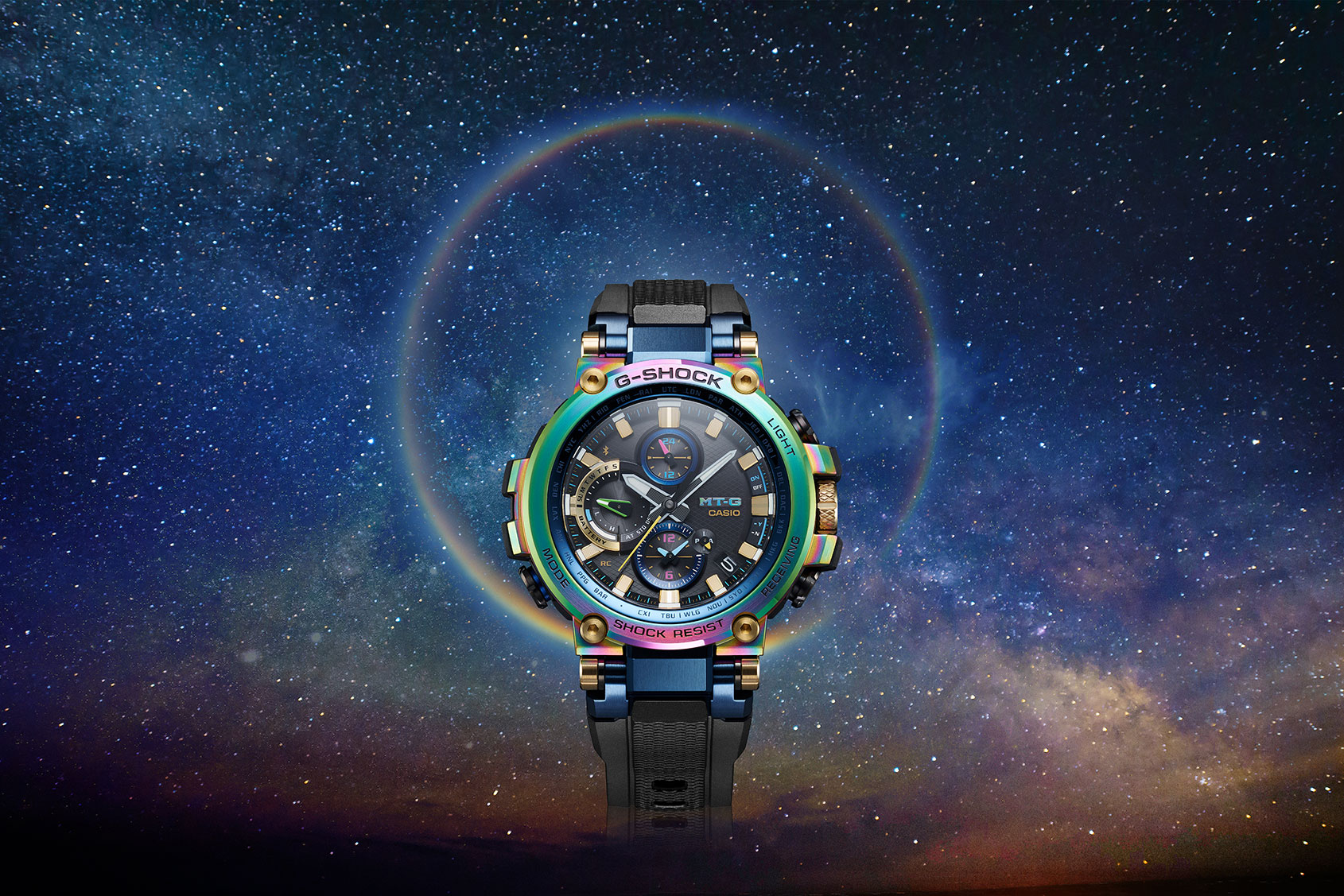 No list of the year's most noteworthy watches would be complete without the cascade of colour that is the Casio MT-G B1000RB. A veritable rainbow explosion, the B1000RB hit Baselworld like a ton of bricks, bowling people over with everything from delight to disgust. It's certainly on the higher-priced side for a Casio, but when you get it on the wrist, the dimes and dollars don't seem to matter so much anymore.
Ref No: MTG-B1000RB / Case size: 55.8mm / Case material: Ion-plated Steel / Movement: Tough solar-powered quartz / Price: $1849
HUBLOT BIG BANG UNICO BLUE MAGIC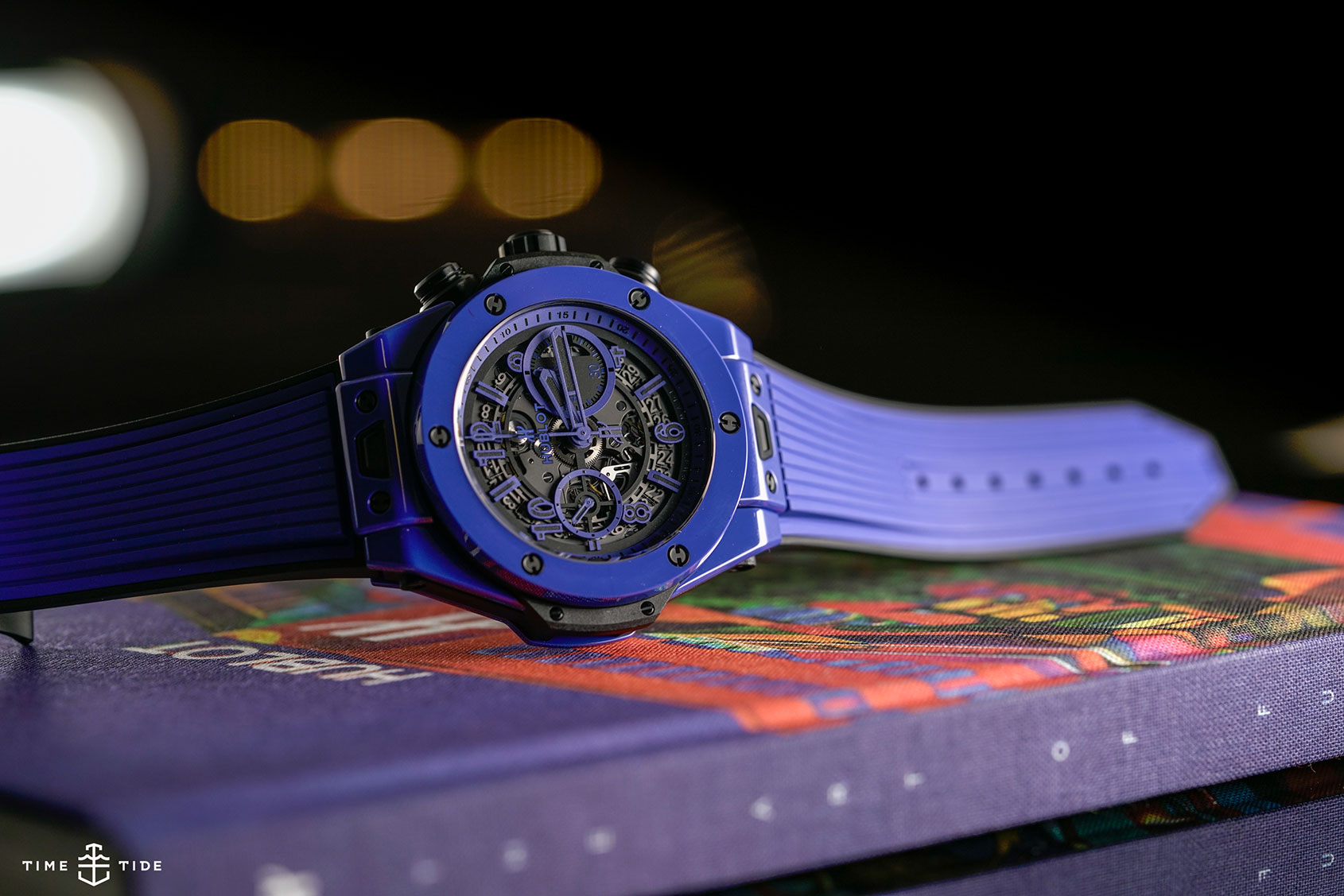 A nice royal blue is always a popular option in the colour stakes. Hublot capitalises on all the love for our boy blue, with the Blue Magic watch, a 45mm, full ceramic limited edition (limited to 500 pieces), teamed with a colour-matched blue rubber strap. Bold, brilliant and definitely blue, this Unico offers one of the cleanest looks out there.
Ref No: 411.ES.5119.RX / Case size: 45mm / Case material: Ceramic / Movement: HUB1242 / Price: $27,000
FRANCK MULLER HAPPY MAGPIE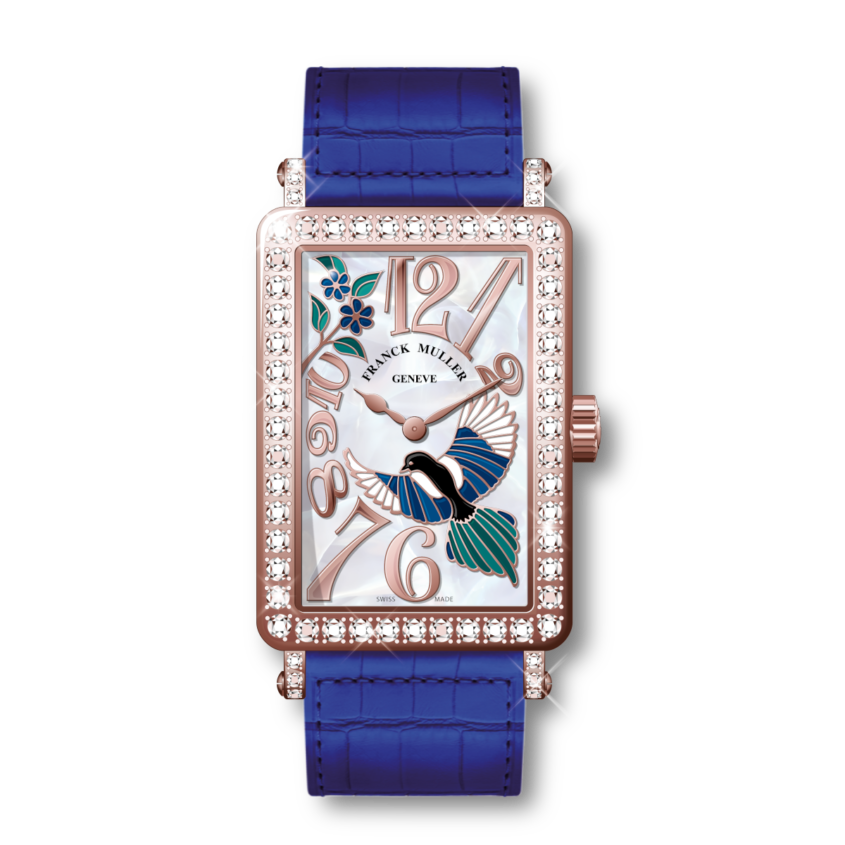 The magpie is a bird characterised by its playful intelligence, loyalty to its family and protectiveness of its home, traits that Franck Muller aim to capture in the dial of the Happy Magpie. The inlaid mother-of-pearl dial makes every piece unique in the detail, with the magpie motif conceived with wings as blue as the sky. These are then paired with the rich blue of the crocodile strap. Cased in rose gold, the Franck Muller Magpie offers a subtle pop of colour for any occasion.
Ref No: 952 QZ REL MOP D BU HAPPY MAGPIE D 1R LTD / Case size: 26mm / Case material: Rose Gold / Movement: FM 1522-QZ / Price: $36,300
FRANCK MULLER CINTRÉE CURVEX CRAZY HOURS PASTELS
The resurgence of block colour has been keenly embraced by Franck Muller in their Cintrée Curvex Crazy Hours Pastels, offering a refreshing update to a watch that already excited collectors and enthusiasts alike. Paired with an alligator strap that tastefully matches the palette of the numerals, the ethereal feeling offered by the watch is complemented with a diamond-set bezel and lugs.
Ref No: 5850 CH II D / Case size: 32.1mm / Case material: Rose Gold / Movement: Self-winding automatic / Price: $43,400
FRANCK MULLER CRAZY HOURS LADY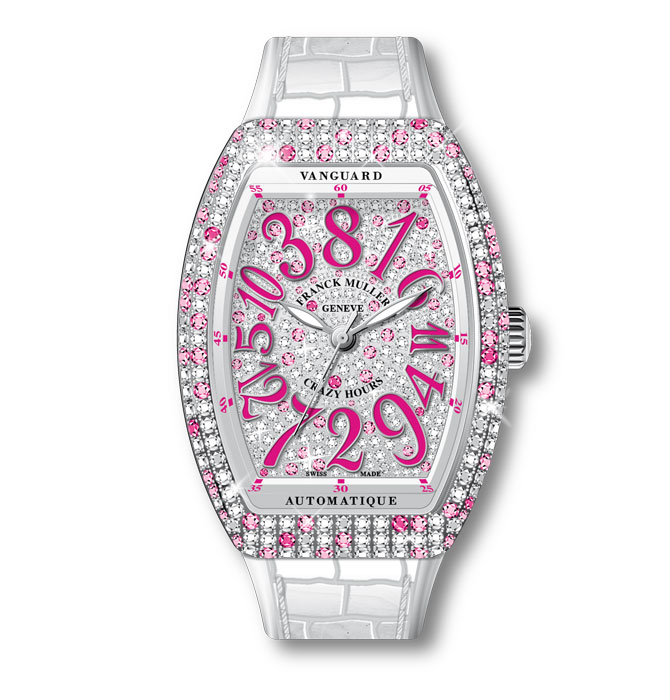 The Crazy Hours concept was born out of a desire to break free from the expectations and conventions of daily life – an audacious proposal in an industry as traditionally conservative as Swiss watchmaking. While the watch features unordered numerals around the dial, the technically complex movement still counts time in numerical order. Now available in a 32mm case size, the Crazy Hours Lady is a petite version of a whimsical classic.
Ref No: V 32 CH SC D CD AC BC / Case size: 32mm / Case material: Steel / Movement: FM 1000 CH / Price: $57,000
DIOR LA D DE DIOR SATINE
There's always room in the world of watchmaking for a novel dial material, and the uniqueness of natural stone can elicit the kind of emotional reaction that synthesised stones cannot. Case in point, the delightful malachite dial featured on the La D de Dior Satine. A dainty, elegant and feminine watch that capitalises on the current green trend without sacrificing the genuine artistry for which the brand is known.
Ref No: CD047122M001_0000 / Case size: 25mm / Case material: Steel and Yellow Gold / Movement: Quartz / Price: $14,000