Serica was born only late last year when they were announced to the world as a brand that would offer a well-designed and robust timepiece at a fair price. They delivered in spades with their first watch, the Serica W.W.W. (standing for Wrist. Watch. Waterproof), inspired by the watches of the Second World War, where legibility and reliability were a priority that could not be compromised.

The idea behind the brand was seeded when its founders — including the magazine magnate and Instagram influencer Matt Hranek (who spends his days jet-setting around the world with a Negroni in hand, living a life that many dream to pursue) — found themselves unable to find a good-looking wristwatch that didn't cost an arm and a leg. In response to this frustration, they looked to the middle of the last century for a design, arriving at a cleanly executed military-inspired form that was both customisable and without branding. That's right, a watch launched in 2019 without a logo on the dial. An unusual approach, but one that works beautifully with the no-nonsense philosophy that was the driving force behind its development.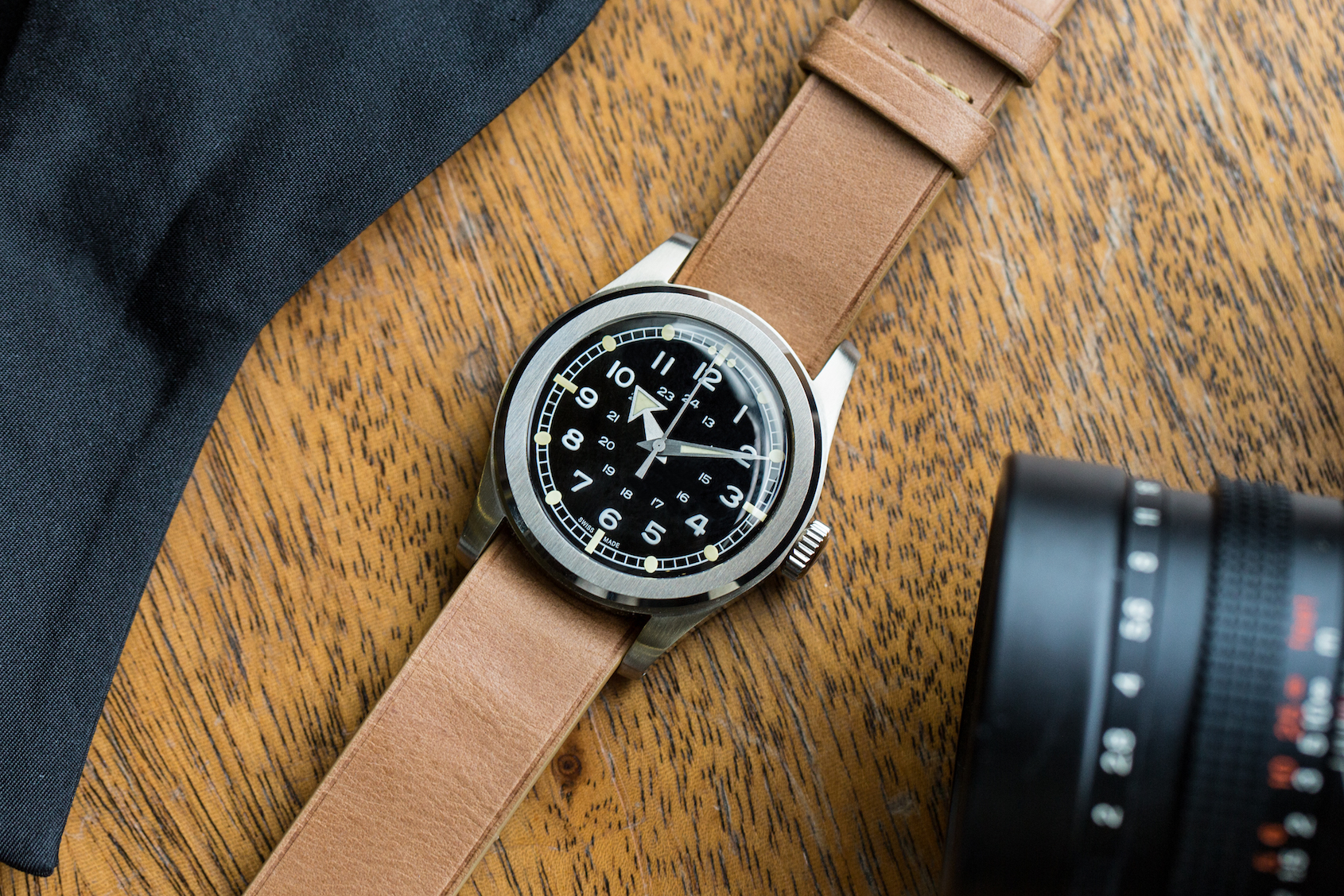 Cased in a vintage-faithful 37.5mm stainless steel case, the watch can be altered according to the aesthetic tastes of the client, with the hands, dial and strap available in two different options. For the hands, the choice is between Alpha or Broad Arrow, depending on how much you want them to dominate the dial.
The dial itself is available in either black or white, and the strap can be either black or brown depending on the leather you are most fond of. Apart from a railroad minute track, and both 24-hour and 12-hour Arabic hour markers, the dial is void of text or markings. Both the hands and hour markers have a healthy lashing of lume to stay true to the original military watches the Serica W.W.W. is based on.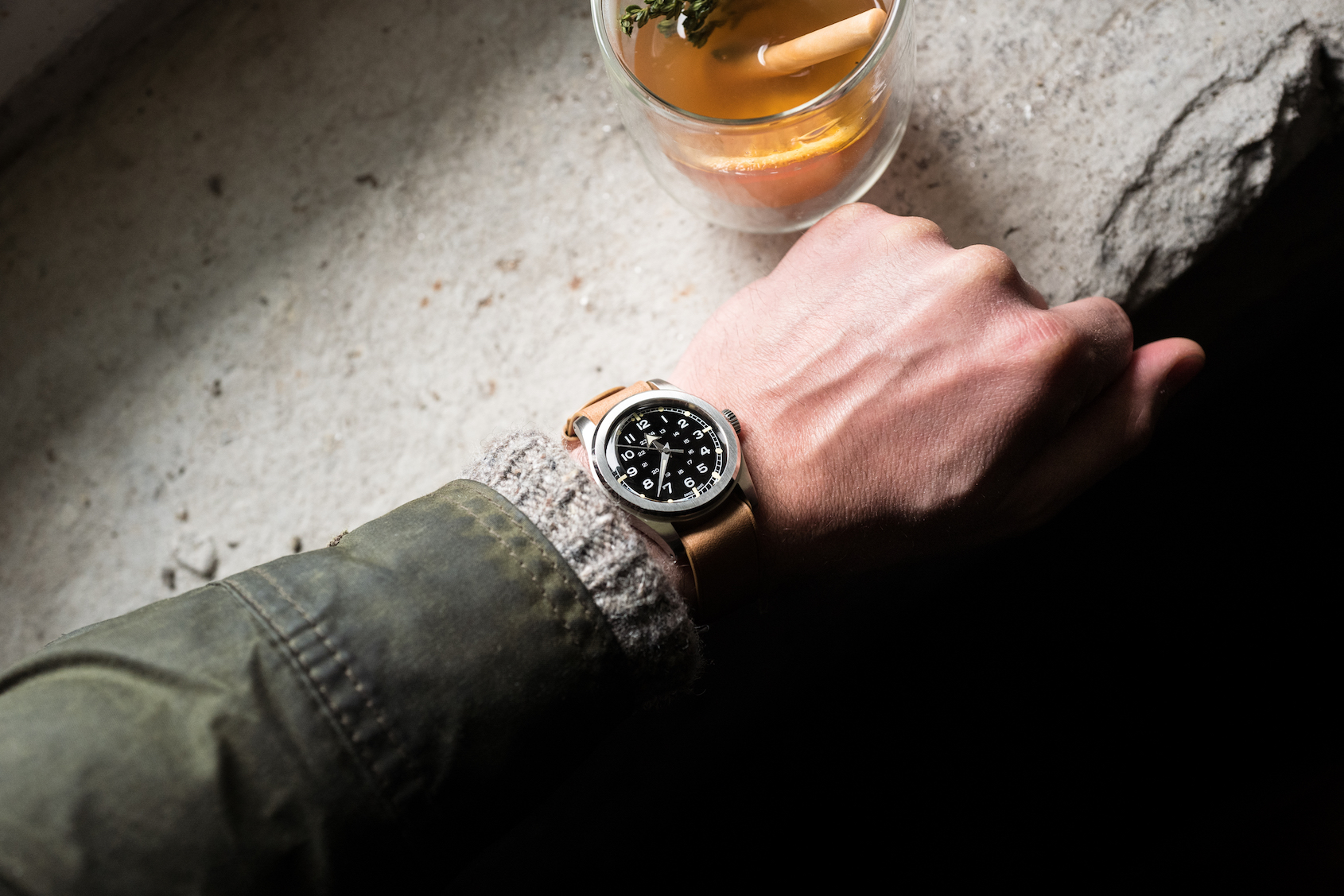 Powering the watch is a Swiss-made manual-wind movement, a decision that delighted collectors rather than opting for a cheaper movement from Asia. The movement in question is time-only, with no date window to disrupt the symmetry of the dial, and further emphasising the pared-back nature of the watch.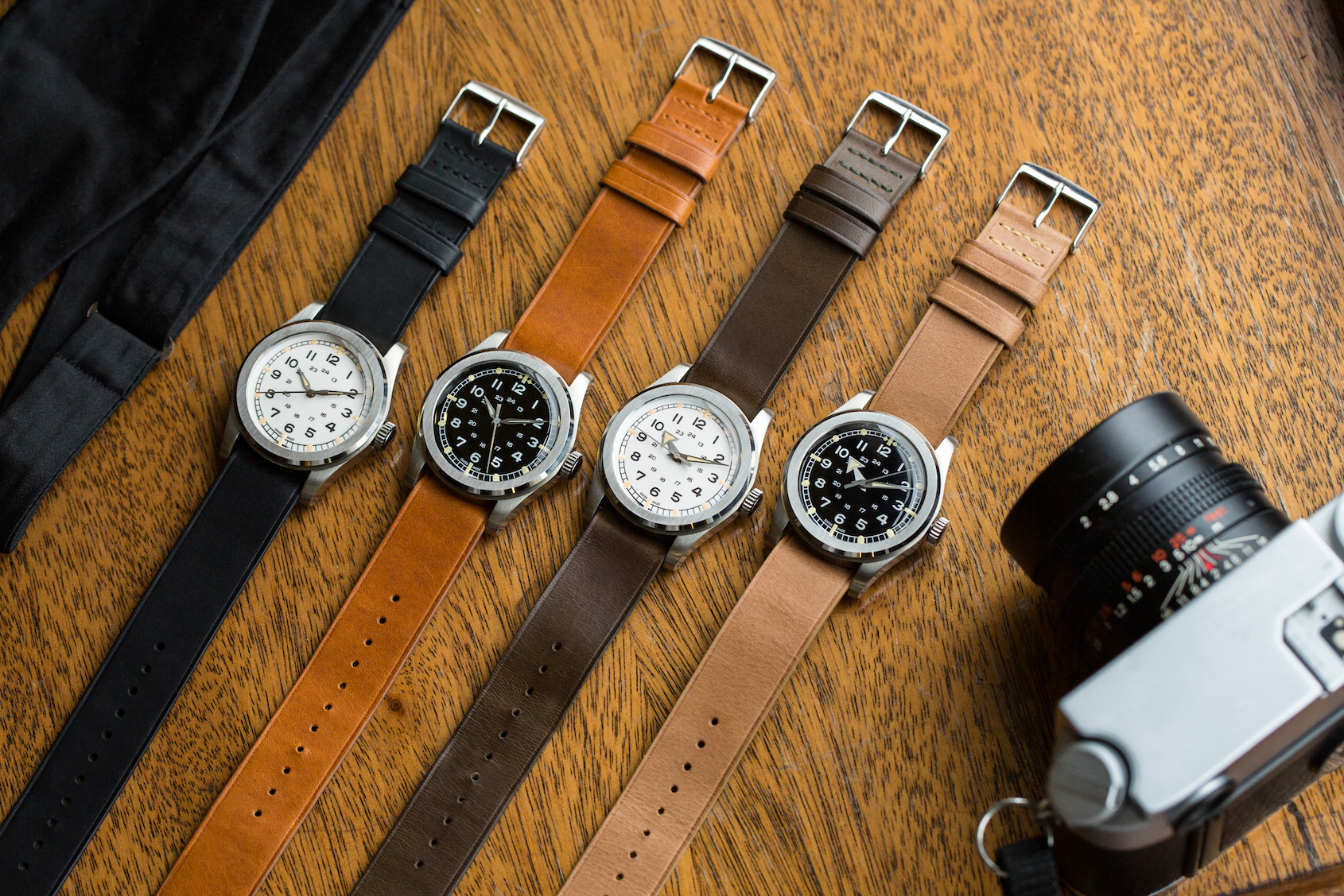 In addition to the leather straps, there is also an option to upgrade to a steel ladder-style bracelet that only adds to the feeling that you have a vintage watch on your wrist. Best of all, however, and to fulfil the affordable component of the brand's promise, the Serica W.W.W. is $540, and about an extra $100 if you want the bracelet.
At that price, the competition is significantly thinner than the $1000 mark, making it extremely compelling as a daily beater watch. For more details, visit Serica right here.