My love/hate relationship with the Omega Speedmaster Professional Moonwatch
Ricardo Sime
For as long as I have been collecting watches, there has never been a watch I've flirted with buying more than the Omega Speedmaster Professional. And if you've been collecting long enough, at one point or another, you've probably felt the same. The watch has such a large following that it almost becomes a rite of passage, a form of initiation into the world of luxury watches. Yet no matter how hard the pull, I still find myself on the fence, unable to decide if it's the right watch for me. Here's why…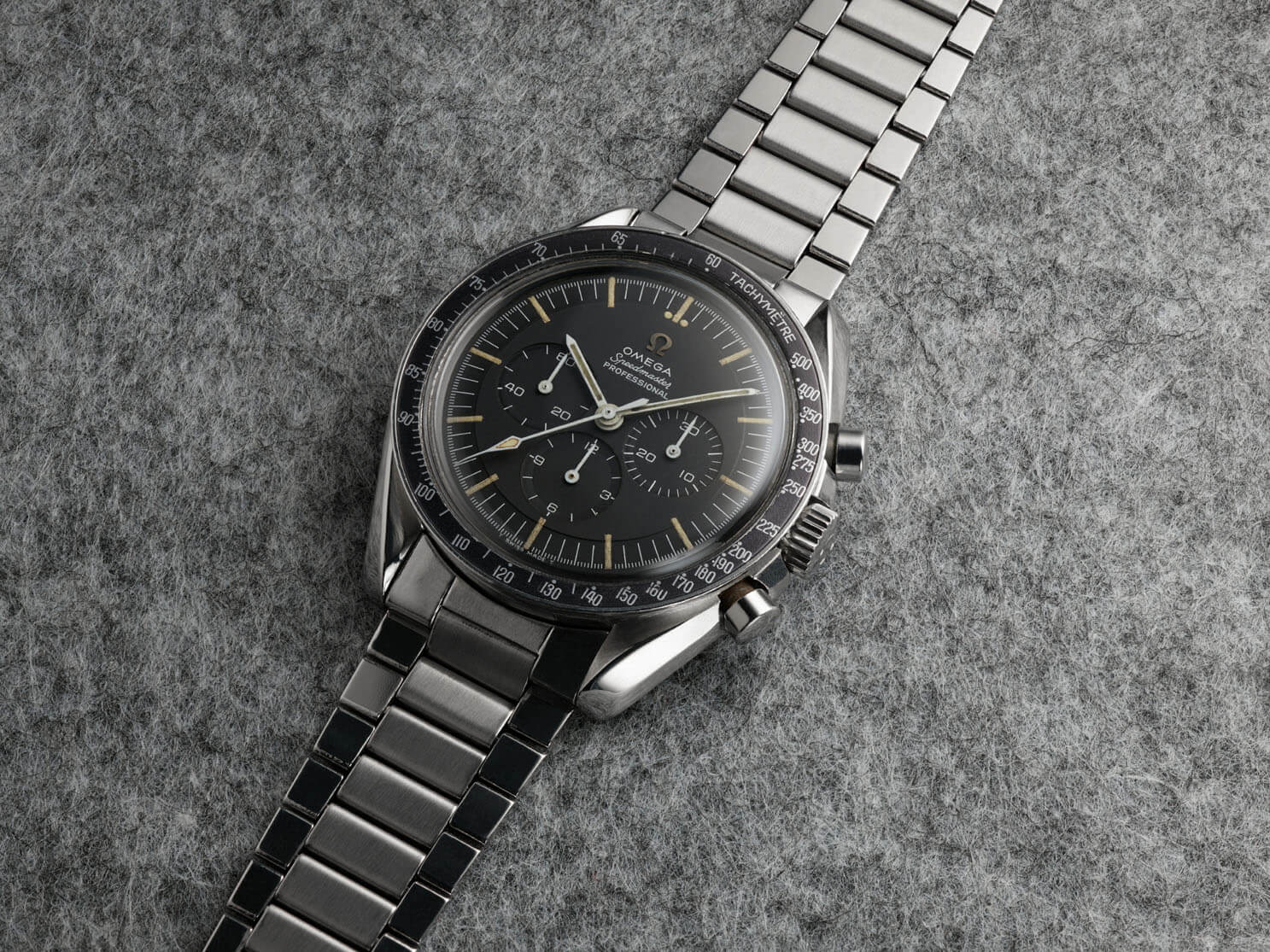 She Loves Me Not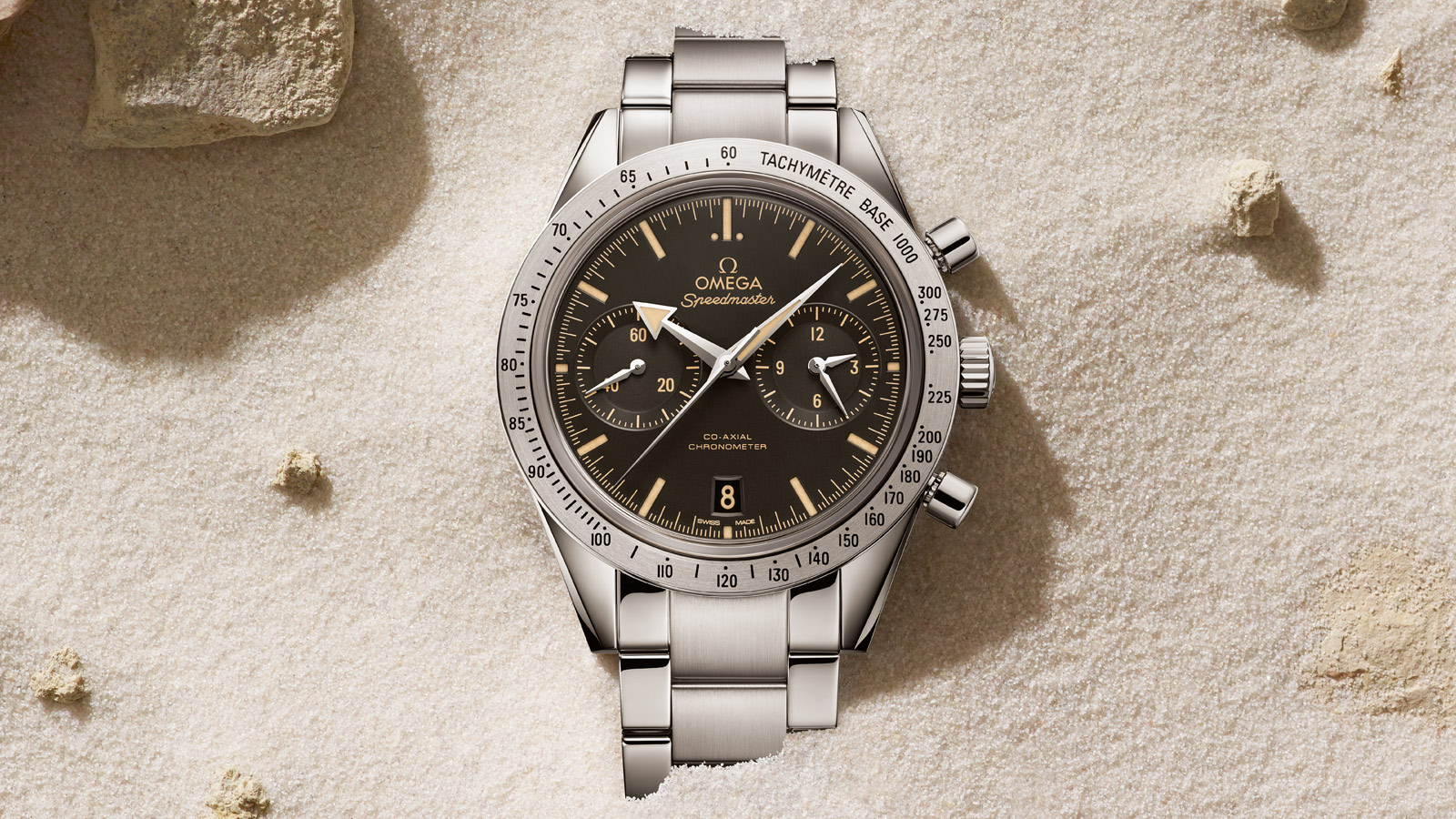 With multiple Speedmaster models out there, I've found myself on numerous occasions being tempted away from the Professional. One version in particular, the Speedmaster 57', has stood in the way every time I was about to take the leap. The bi-compax layout and the steel bezel are two design elements that I appreciate. Add to that the vintage lume and it's no wonder the 57'consistently thwarts a union between myself and the Professional. Yet…
She Loves Me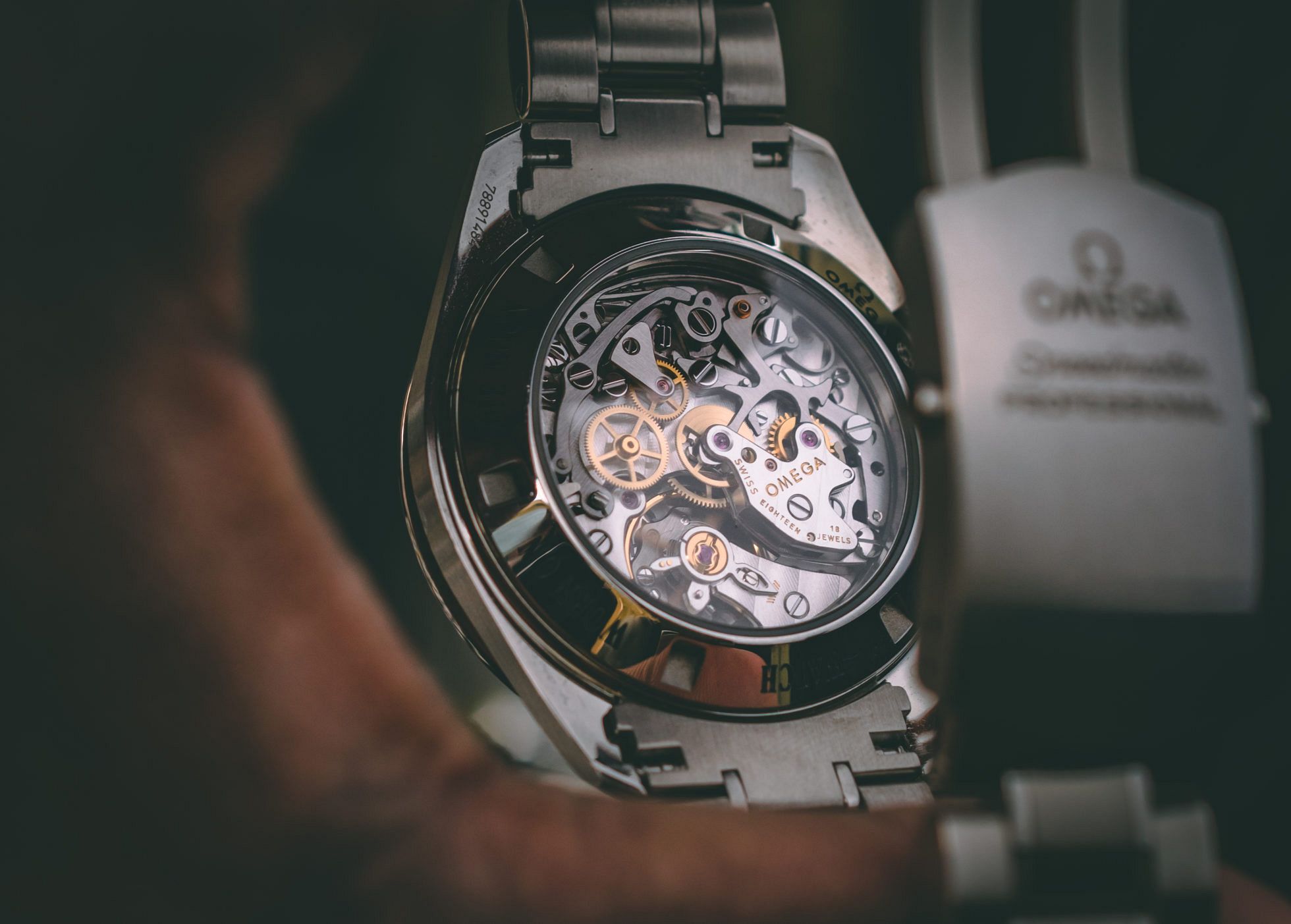 I've always been a fan of manual wound chronograph movements. The amount of joy felt winding that mainspring, that audible sound of it ratcheting within the case is akin to falling in love. It's a process made obsolete by the automatic rotor (that can be found on the 57') yet it still warms my heart because it re-solidifies my connection with the watch. Those few seconds taken out of a busy day to bring life to it allows me to admire the watch even more.

Of all the manual wound chronographs I've tried, none elicits this feeling better than the Speedmaster Professional Moonwatch. In the numerous rendezvous I've had with the watch, it has been an absolute pleasure to use. And when I've gotten my hands on the version with a sapphire caseback, the feeling exponentially increases. The manual wound 1863 movement is truly a feast for the eyes with its Geneva stripes and beautiful gear train.
She Loves Me Not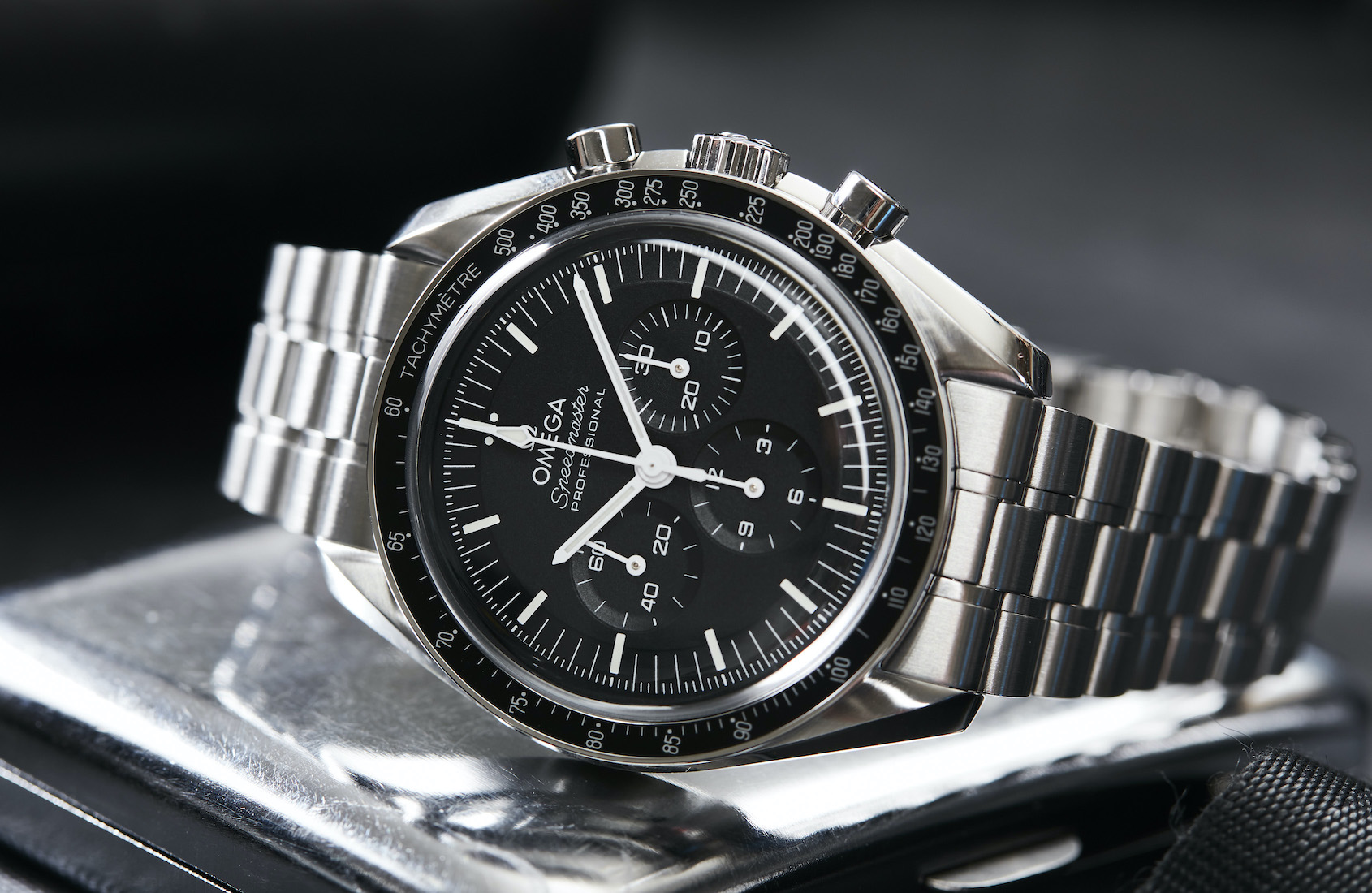 But I want a date. Not the type you're thinking of (I'm married). I'm talking the calendar kind. I know this seems sacrilegious when taking into account the beautifully symmetrical dial layout of the Speedmaster, yet it's still a point of contention for me. That complication would add a great amount of value to my day-to-day travels and if incorporated beautifully would make the watch darn near perfect in my eyes.
She Loves Me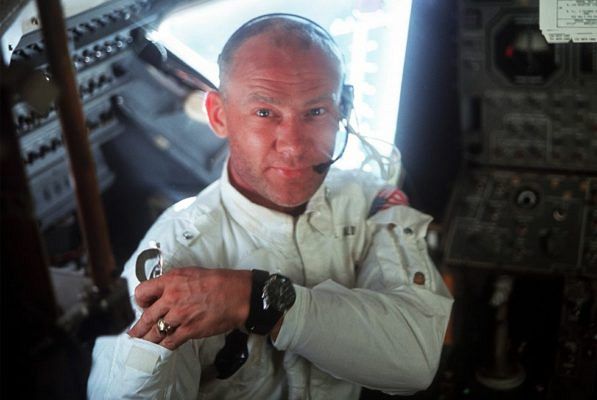 However, I can't help but wonder what the addition of a date window would do to the classic look of the watch. That icon status of the Speedmaster Professional has pushed the watch forward for decades and is a huge selling point. One can't simply change the aesthetic without losing some of that status (think of the Speedmaster Reduced). Furthermore, knowing that I would own something so closely related to the original, that still qualifies for flight, is absolutely appealing. The current design is also extremely versatile when it comes to straps, so really, who am I to mess with a good thing?
Final Verdict?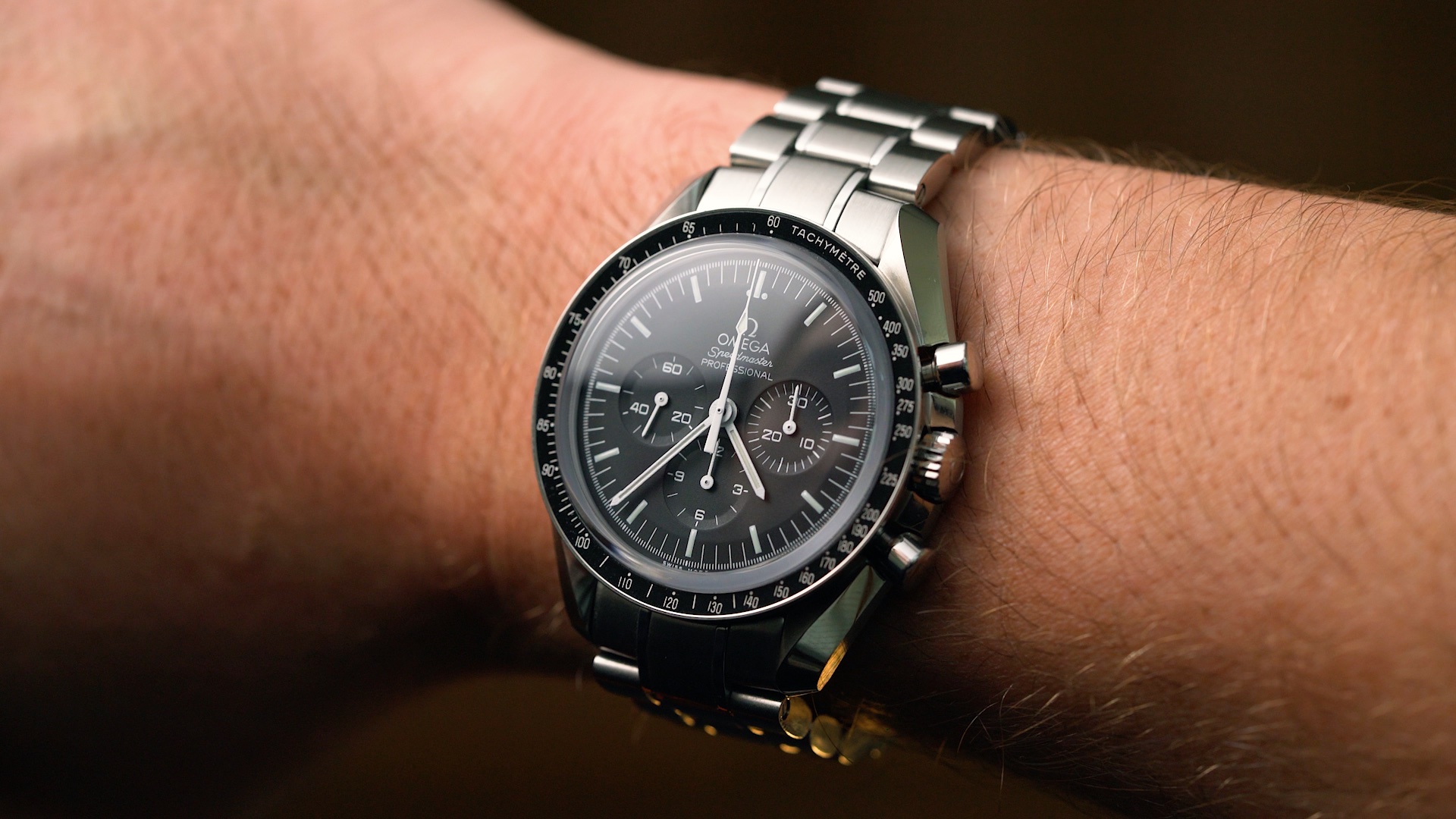 It's been seven years since I was first bitten by the watch bug, and for a good portion of that time I've been asking myself whether the Speedmaster Professional Moonwatch was right for me. I continue to worry that the lack of a date and my affection for other Speedmaster designs will lead to buyer's remorse. But I have to ask myself: can I live without these things in order to have an icon on the wrist? Moreover, manual wound chronograph movements, with a proven track record, are few and far between.
At the end of the day, when I sit back and take all these things into account, I'm begin to realize that the only way I'll ever know whether the watch is right for me is to just take the plunge. I've got to spend more one on one time with it to truly know where I stand.
Someone know a great Omega Boutique?