One of the malaises sweeping the Swiss watch industry is, in my oh-so-humble opinion, that of homogeneity. From a distance, the world from the wrist down looks remarkably similar: round, black-dialled steel sports cases in a style that sits somewhere on a spectrum between vaguely retro to full-blown reissue. I'm well aware that this isn't a new phenomenon, but today a properly original watch design is an exception, rather than the rule.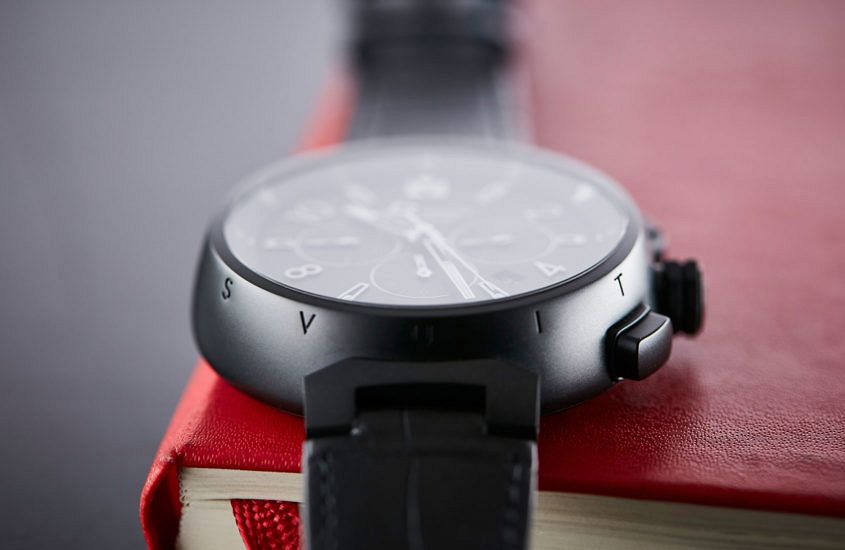 Louis Vuitton's Tambour case is original. I mean, sure, it's round and sporty, but it is also possessed of a really interesting case, with an inwardly curving profile that looks like it was actually designed by a person, rather than a committee. And it's not just the case — the whole kit and caboodle is dramatically different from what you'd expect from a Swiss watch, which is unsurprising because the visual identity and IP of Louis Vuitton is so strong, and so pervasive. There are versions of the Tambour in the house's famous motifs, but this option is a little more — for lack of a better word — stealthy. For all that the palette is monotone, this is not a shy watch. There's that aforementioned sweeping profile, complete with L O U I S V U I T T O N spelled out at hour intervals (convenient), and a sporty assemblage of pushers, lugs and rubber-clad crown. There's also the 46mm case size (which wears smaller than you'd think). The dial is particularly LV too, with bold, blocky shapes for the hour markers and hands, and a repeated Gaston V signature in grey on the dial and at 12 o'clock.
The movement is an undisclosed Swiss automatic, which, from the fact that it's hidden away behind an oblique sapphire glass caseback, is likely nothing too noteworthy (but definitely robust and reliable), which is absolutely fine for the sort of fashion-forward wearer this watch is intended for. The strap is excellent, and comes with a quick-change attachment, allowing you to re-up from LV's plentiful options.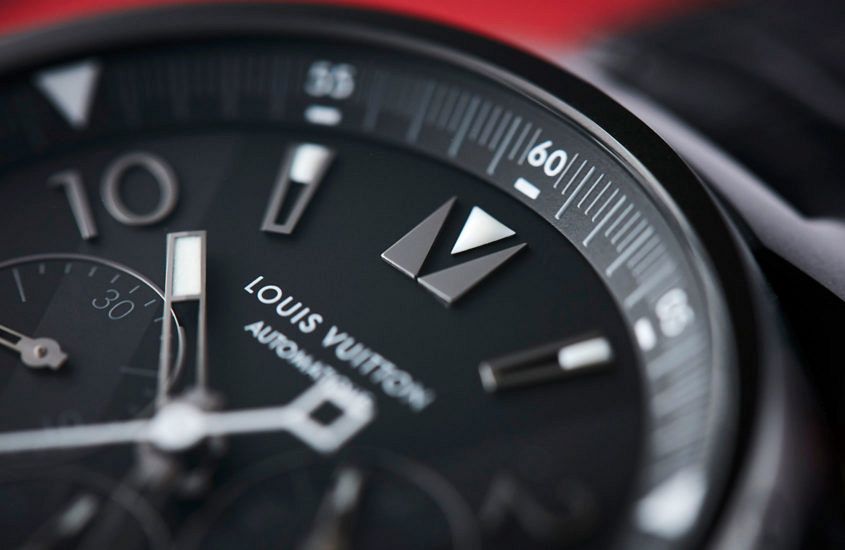 The name on the dial is, depending on your perspective, either the biggest selling point or stumbling block for this watch. But take that away and you've got an interesting, distinctive watch design that stands on its own merits.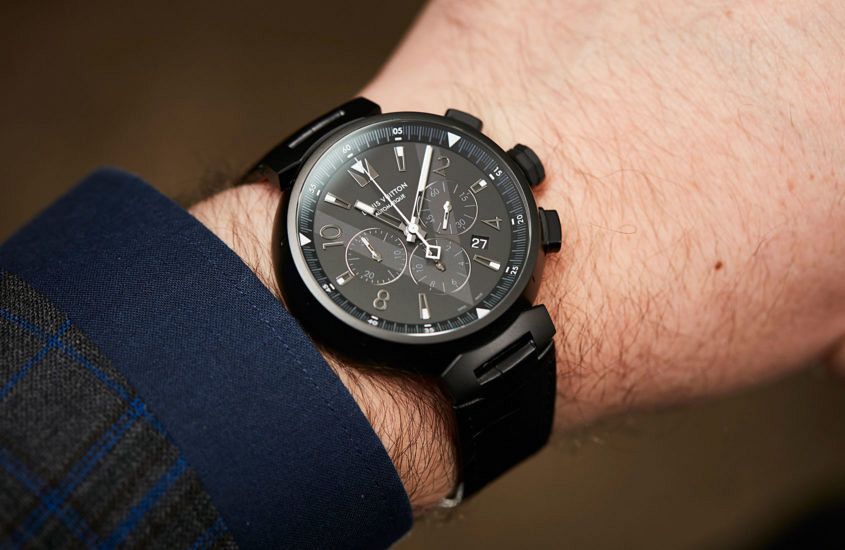 Louis Vuitton Tambour All Black Chronograph 46 price
Louis Vuitton Tambour All Black Chronograph 46, $10,900 AUD
Made in partnership with Louis Vuitton. However, the opinions expressed in this article are our own in accordance with our Editorial Policy.