One thing you can be sure of with smart/connected watches is the regular (if not annual) upgrade. It's true for all the big players in the space, and the luxury sector is no different. And today Montblanc announced their latest — the Summit 2.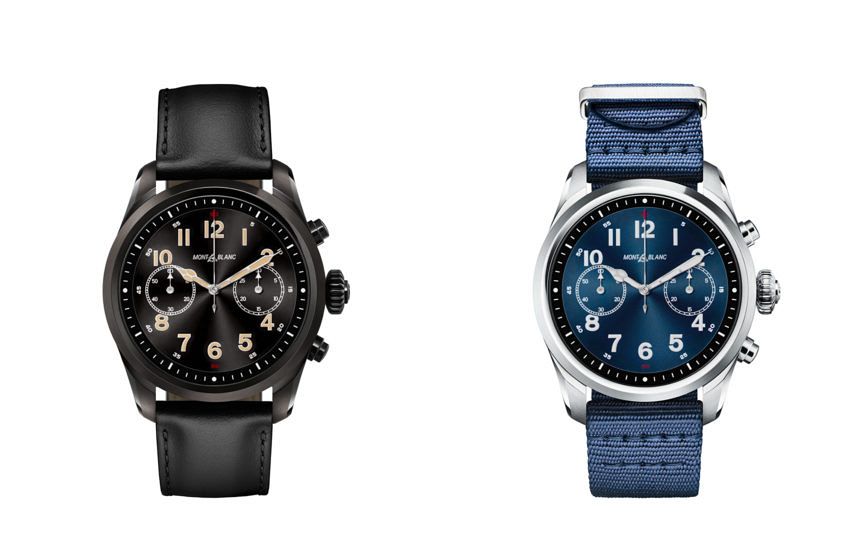 The topline summary is: smaller, faster and more versatile. And there's also a new, chronograph-esque form factor. The watch is down to a very wearable 42mm, a welcome downsizing from the 46mm case size of the first generation offering. It's offered in a range of case materials — steel, titanium, black DLC, and a stealthy take on two-tone in steel and black DLC. Strap options are also (as you'd expect) numerous. The design of the case is broadly unchanged from the 1858-inspired original, with the obvious exception of those pushers, which offer you a few more non-touch ways to interact with your watch.
The insides have been upgraded, too. The Summit 2 runs off the latest Qualcomm Snapdragon Wear 3100 chipset, which keeps things snappy. There's also a mode that keeps the watch in time-only mode, extending the battery from a day to a week, which is a smart play. The operating system is Google's Wear OS. And while you can customise this watch to suit your lifestyle, Montblanc are promoting it as a travel and fitness companion. There's an exclusive travel info app, and an app called Timeshifter, intended to minimise jet lag. On the fitness front, the watch is resistant to 5ATM and has inbuilt GPS, making it better suited to working out in all conditions. This is supported by the Montblanc Running Coach app, and an integrated live coach.
While it's always wise to judge a watch when it's on the wrist, on paper the Summit 2 looks like a very solid update (thanks largely to the smaller size), and one that should come a step closer to effectively bridging the luxury/technology divide.
Montblanc Summit 2 pricing
Price for the Montblanc Summit 2 starts at 970 Euro.