How Arnold Schwarzenegger made the Seiko H558-5000 the ultimate tough-guy watch
Luke Benedictus
As a 10-year-old boy in the 1980s, when I wasn't attempting to learn how to moonwalk or riding my trusty BMX, my friends and I shared a collective obsession. We were constantly scheming to try and find ways to watch heinously violent films on VHS tapes. This under-age compulsion to show how grown-up and cool we were, invariably backfired and resulted in low-level trauma – Freddie Krueger alone gave me nightmares for weeks. But an off-shoot of this quest for ultra-violence was that one man loomed extra-large in our collective psyche. In the '80s, Arnold Schwarzenegger was the biggest action hero on the planet and my introduction to his barrage of blockbusters was Commando (1985).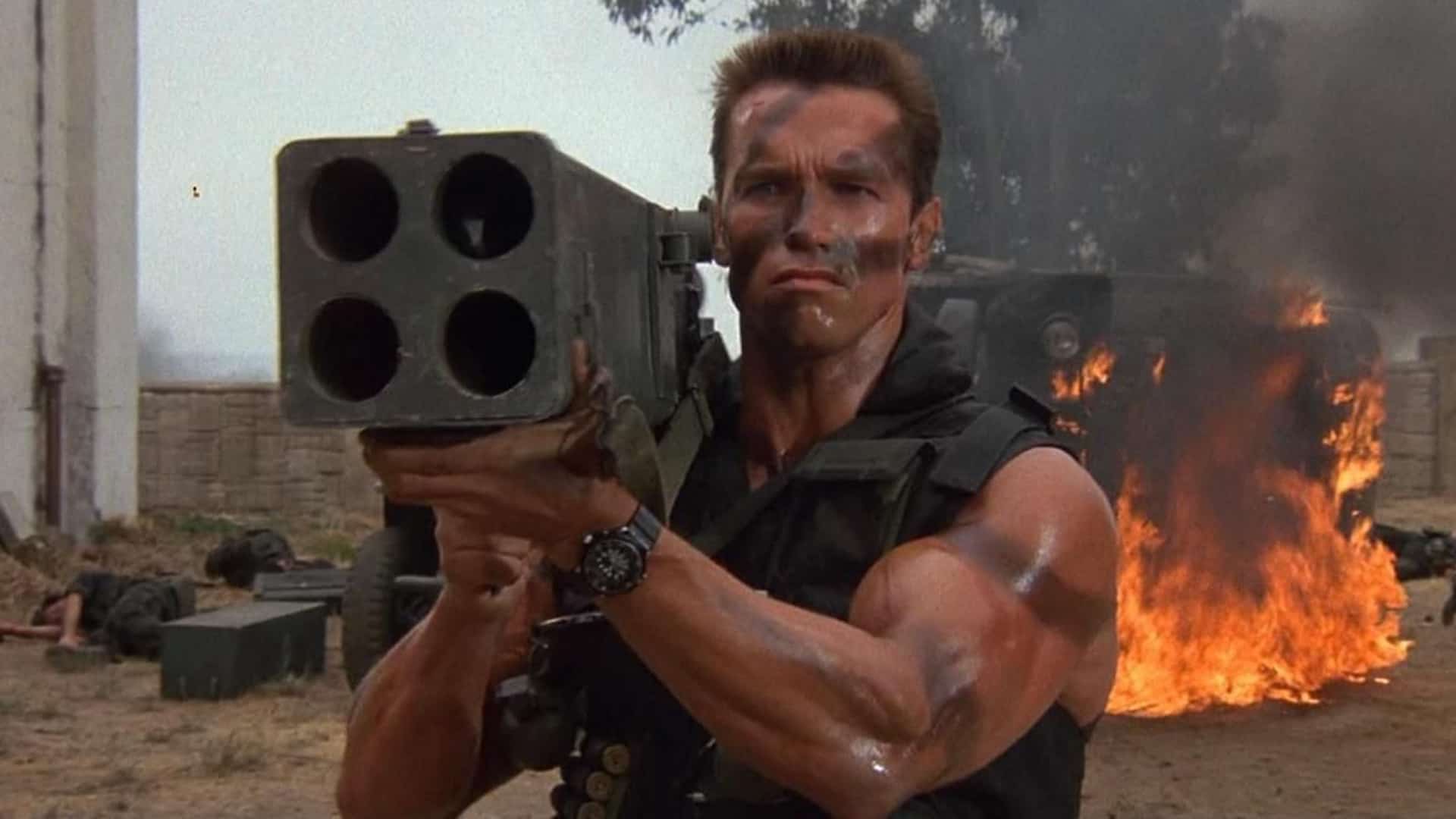 To be fair, this film hasn't aged particularly well with its ludicrous plot-line, extreme bodycount (Arnie single-handedly kills 81 people) and fairly overt homophobia. But as a 10-year-old I failed to appreciated such nuances. For me, Commando was the Most Exciting Thing I'd Ever Seen.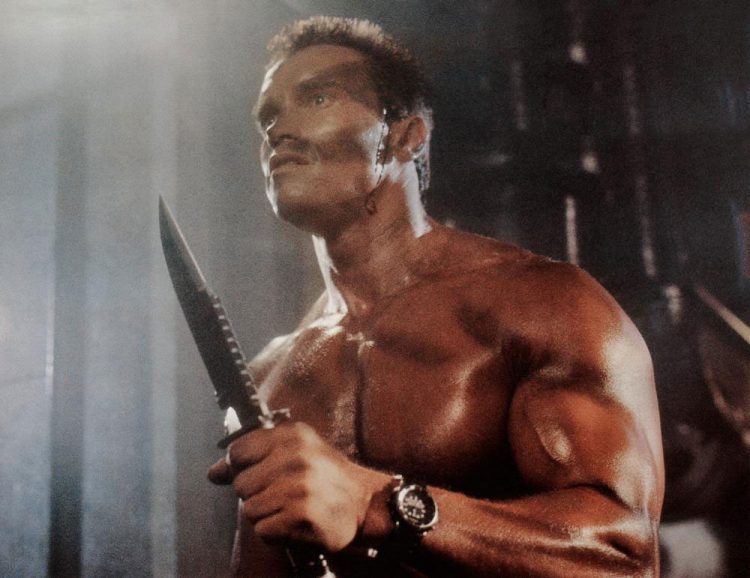 There was once scene in particular that fascinated me. Arnie's character, John Matrix (which I thought was the coolest name imaginable) rows to an island to rescue his daughter from the evil clutches of a deposed South American dictator. As he prepares to confront an entire mercenary army alone, Arnie tools up with a spectacular array of weaponry. But the piece of kit that's won an enduring legacy is attached to his wrist.
Arnie, of course, boasts arms like an anaconda that has just swallowed a pig. But even on limbs of that heft, his watch was somehow proportionate. This was the Seiko H558-5000, a heavyweight brute of a watch. The size was no illusion either, it measured 45mm in diameter and 46.5mm lug to lug, albeit sitting at a relatively trim 11.3mm off the wrist.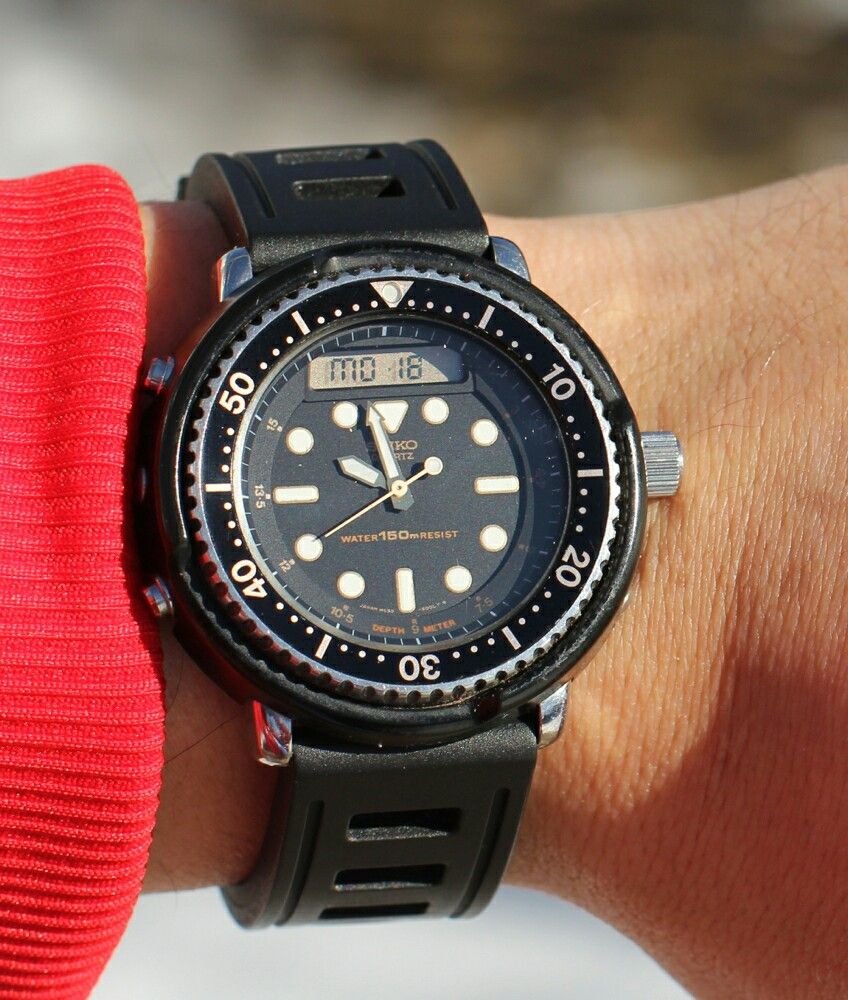 Introduced in 1982, the Seiko H558 was one of the first analog-digital dive watches. In terms of all-round functionality it was a good choice for a man on a mission of mass destruction. Water-resistant to 150 metres with a uni-directional and screw-down crown, it was also equipped with an alarm and chronograph. But this beefy member of Seiko's Tuna family was also genuinely tough. Seiko tested it in a range of extreme temperatures from -40C up to 60C, while the watch later went on to summit Everest and survive visits to the North and South Pole.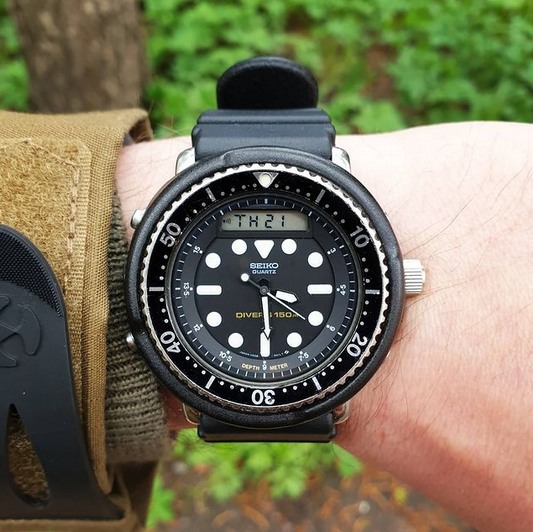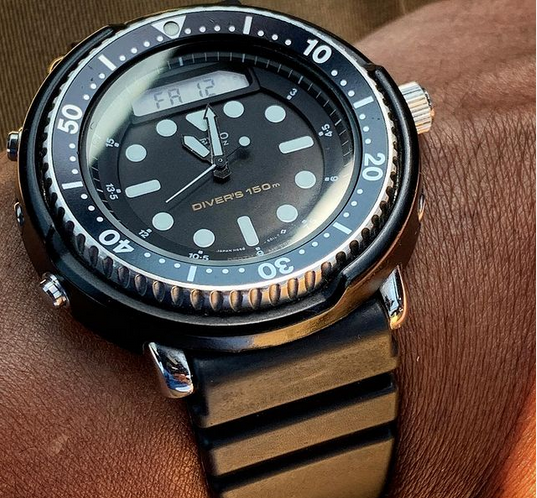 There are, of course, other tough watches. G-Shocks, for example, are renowned for their rugged durability, which is presumably why Chris Hemsworth wears one in Extraction while more the doubling the Commando body-count. In real-life, too, the G-Shock's resilient build is widely appreciated. As Chris Kyle, the deadliest marksman in US military history who became the inspiration for the film American Sniper admitted: "On my wrist, I'd wear a G-Shock watch," he wrote in his autobiography. "The black watch and its rubber wristband have replaced Rolex Submariners as standard SEAL equipment."
Personally, I try to avoid arguing with Navy SEALS wherever possible. But my vote for the ultimate tough guy way would still have to be the Seiko H558  that Arnie stress-tested in particularly imaginative ways in the '80s. He wore it while wreaking revenge against the Mafia in Raw Deal (1986). He wore it while battling a dreadlocked alien in a Central American jungle in Predator (1987). Watching these films as a wide-eyed boy, there could be no more compelling form of product placement for a watch that duly became nicknamed "the Arnie".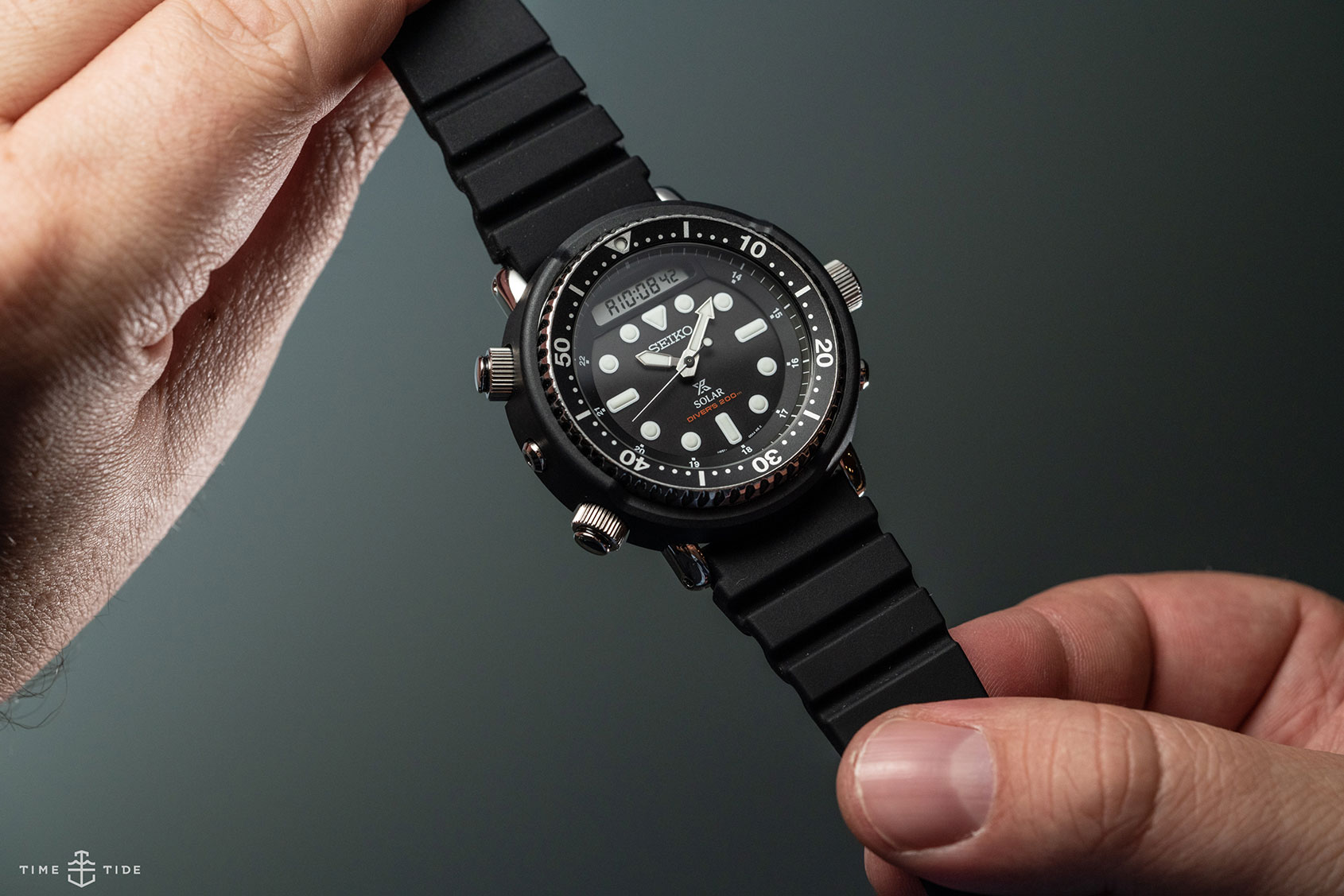 It appears that Seiko may also share nostalgic affection for mindless 1980s shoot-em-ups, too. In 2019, the brand brought out the SNJ025 Solar, essentially a recreation of the H558 with certain key upgrades. Priced at a very reasonable $799, this affordable dive watch offered a fully automatic calendar accurate to the year 2100, alarm and power saving functions, along with 200m of water resistance. I remain convinced that should you ever need to open several cans of whup-ass in quick succession, this watch remains a worthy sidekick. Personally, I'd never take on dreadlocked aliens with anything else.