Blue Wednesday: 3 Grand Seikos with gorgeous blue dials
James Robinson
Grand Seiko may have been around for 60 years, but the opulent Japanese watchmaker isn't showing any signs of slowing down. 2019 perfectly exemplified their hard-charging ethos of churning out horological hit after hit, with myriad wristwatches being unveiled that got the enthusiast community in quite the tizzy. We'd like to mention all of them, but, to keep it simple, we've whittled down all their releases from last year and focused on three of the best blue dials that the marque unveiled in 2019:
GRAND SEIKO SBGK005
The Grand Seiko Elegance Collection got a real boost when reference SBGK005 debuted as part of a range promoting artisanal dial finishes. This blue dial is finished with the Mt Iwate pattern and coated with Urushi lacquer. The dial markings are applied via the ancient technique of Maki-e (gold and silver powder layered atop the lacquer). The Zaratsu method – developed to accentuate the aesthetic appearance of curved surfaces – is used to polish the case.
Ref No: SBGK005 / Case size: 39mm / Case material: Steel / Movement: 9S63 / Price: $9600
GRAND SEIKO SBGN009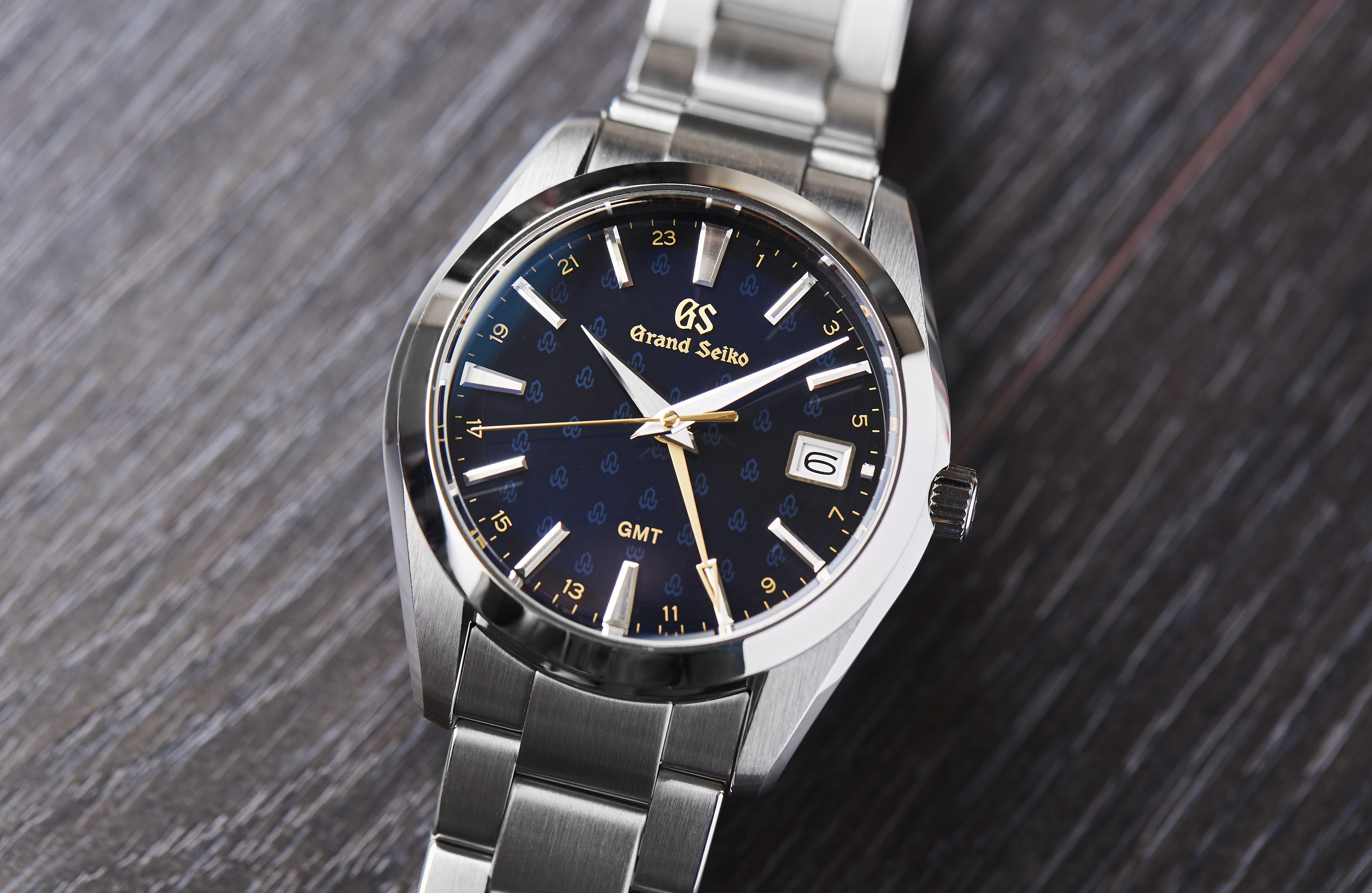 Released to celebrate the 50th anniversary of the first quartz watch, the SBGN009's luscious blue dial has the kind of repeating pattern in the background that very few brands can pull off without it looking chintzy. Cue Grand Seiko, whose reputation for remarkable dial designs is now well entrenched. The colour-matched seconds hand, GMT hand, logo, and chapter ring provide true chromatic harmony with the two shades of blue on show. Limited to 2,019 pieces.
Ref No: SBGN009 / Case size: 40mm / Case material: Steel / Movement: 9F86 / Price: $4000
GRAND SEIKO SBGE248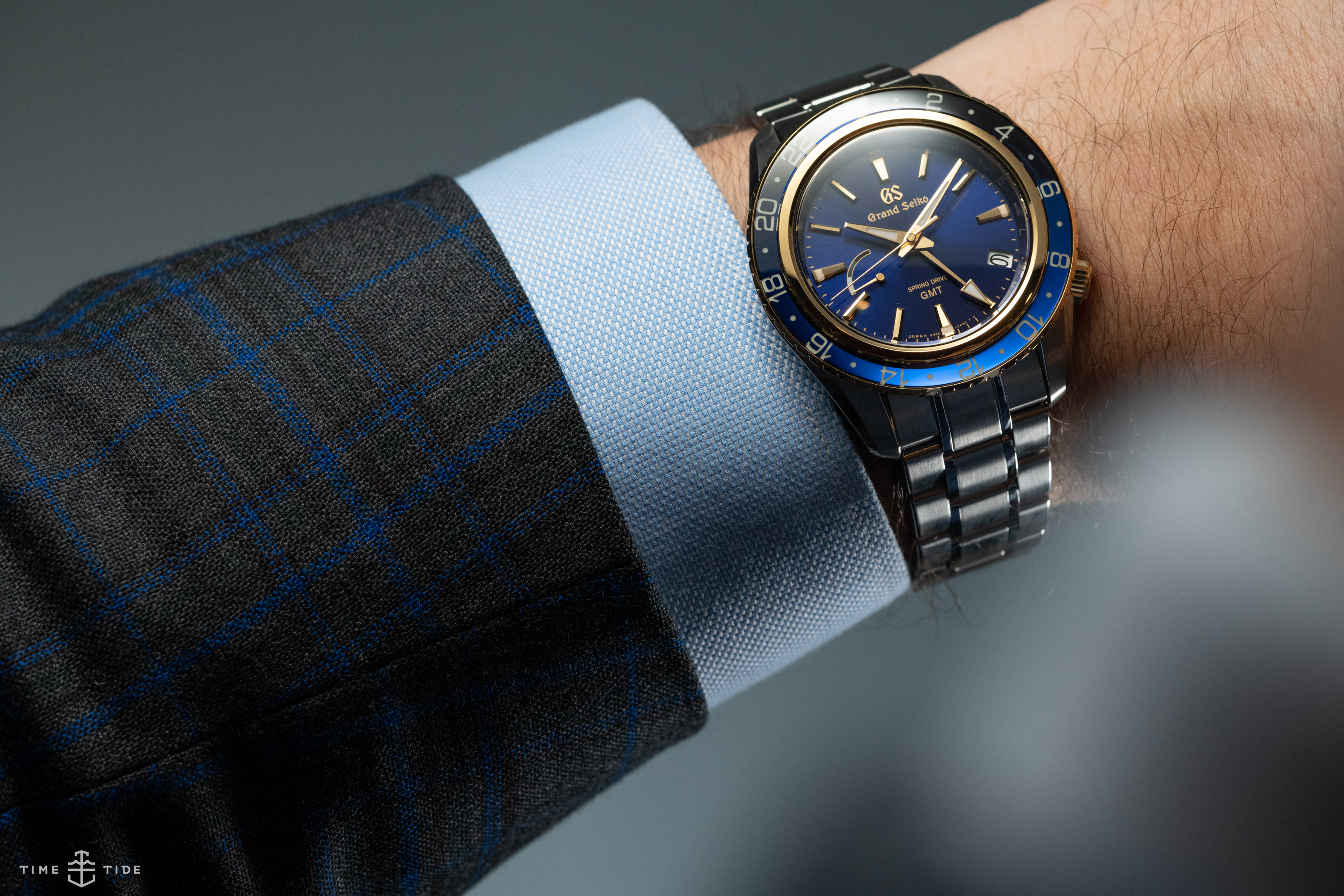 Grand Seiko is finally getting the global attention it deserves after an official line was drawn between it and Seiko, ending a period of mild confusion. No more double branding on the dial. And on this superbly finished Spring Drive-powered GMT sports watch, the mastery of Grand's Seiko's finishing comes to the fore, highlighting exactly what it is they do best.
Ref No: SBGE248 / Case size: 44mm / Case material: Steel and Yellow Gold / Movement: 9RSS / Price: $16,400