Five of the best modern LED watches in order of price
Zach Blass
In an industry driven by tradition, the idea of bringing watches into the future was a scary thought. When the quartz crisis hit, it shook up the watch industry as we knew it – longstanding manufacturers scrambling to figure out how to navigate a market where battery-driven watches could make mechanical timekeeping obsolete. Ironically, thanks to creative and strategic thinkers like Jean Claude Biver, this obsolescence would eventually become charming once again – along with the fact that, if taken care of properly, mechanical timepieces will last generation after generation. But in the '70s, the innovative technology and design introduced by timepieces such as LED watches were highly attractive and fashionable. It is crazy to think now that prestigious retailers such as Tiffany & Co. would co-brand and sell watches like the Pulsar P2 – with celebrities such as Jack Nicholson, Elton John, Sammy Davis Jr., and Keith Richards all sporting variations of the watch (and in solid gold no less).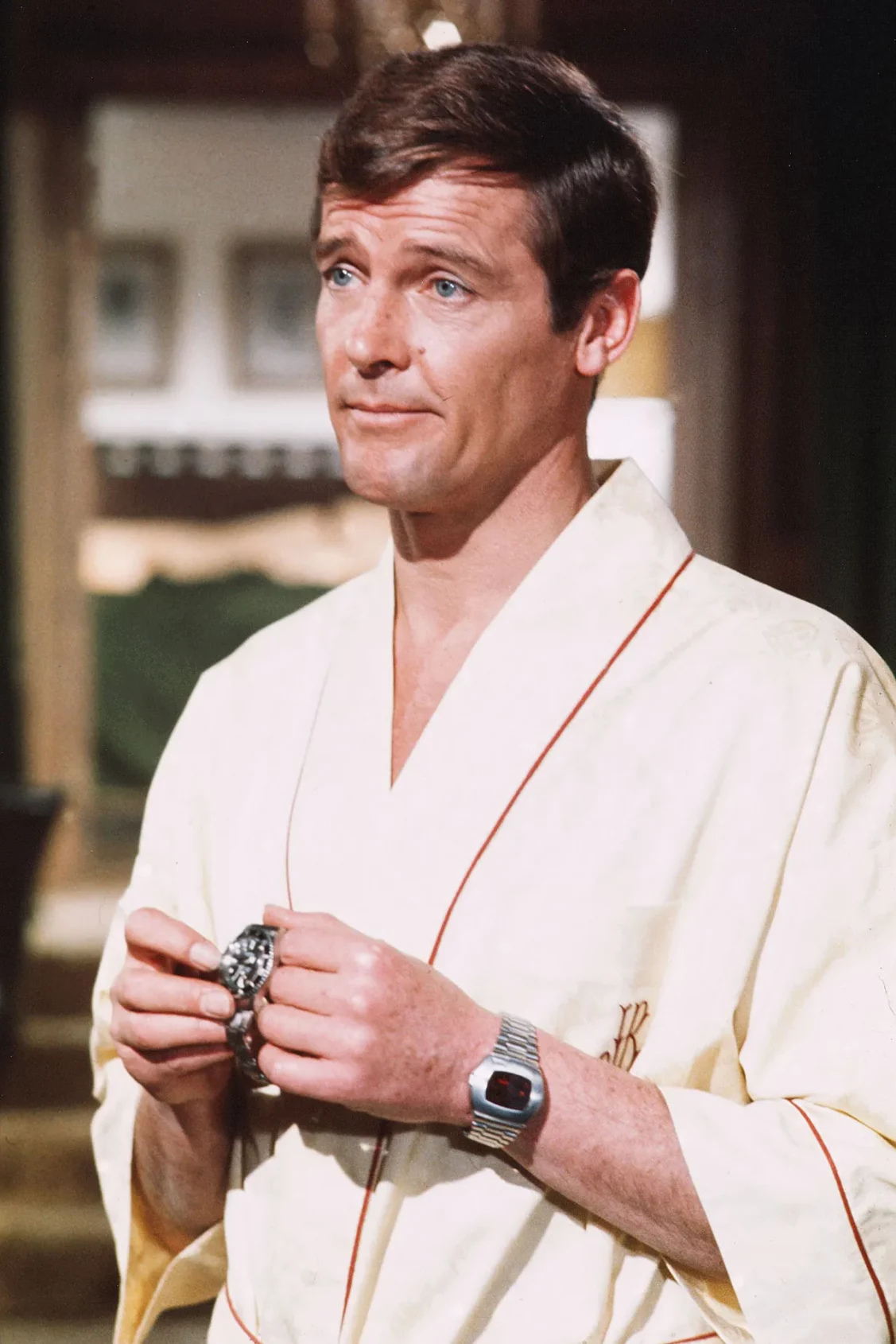 Of course, one of the strongest ambassadors of LED watches was Roger Moore while wearing a Pulsar P2 in the film Live and Let Die. Such a futuristic design paired perfectly with Britain's favourite secret agent, whose adventures filled with hi-tech gadgetry sparked the imaginations of filmgoers worldwide. The intriguing aspect of LED watches today is that while they maintain a space-age appeal, simultaneously they stir up nostalgia – retro-futurism if you will. While mechanical watch manufacturers were traumatised by the quartz crisis, today many are now revitalising their LED designs to celebrate their innovation and pioneering spirit – both qualities that we could argue are sorely needed in the industry today. Now, there are many LED display watches on the market today. G-Shock is a brand that thrives in this category, and could take up an entire best of list on their own. But, for now, I want to run through five of the best modern LED watches that really connect today's buyers with the forward-thinking spirit of the '70s.
Yema LED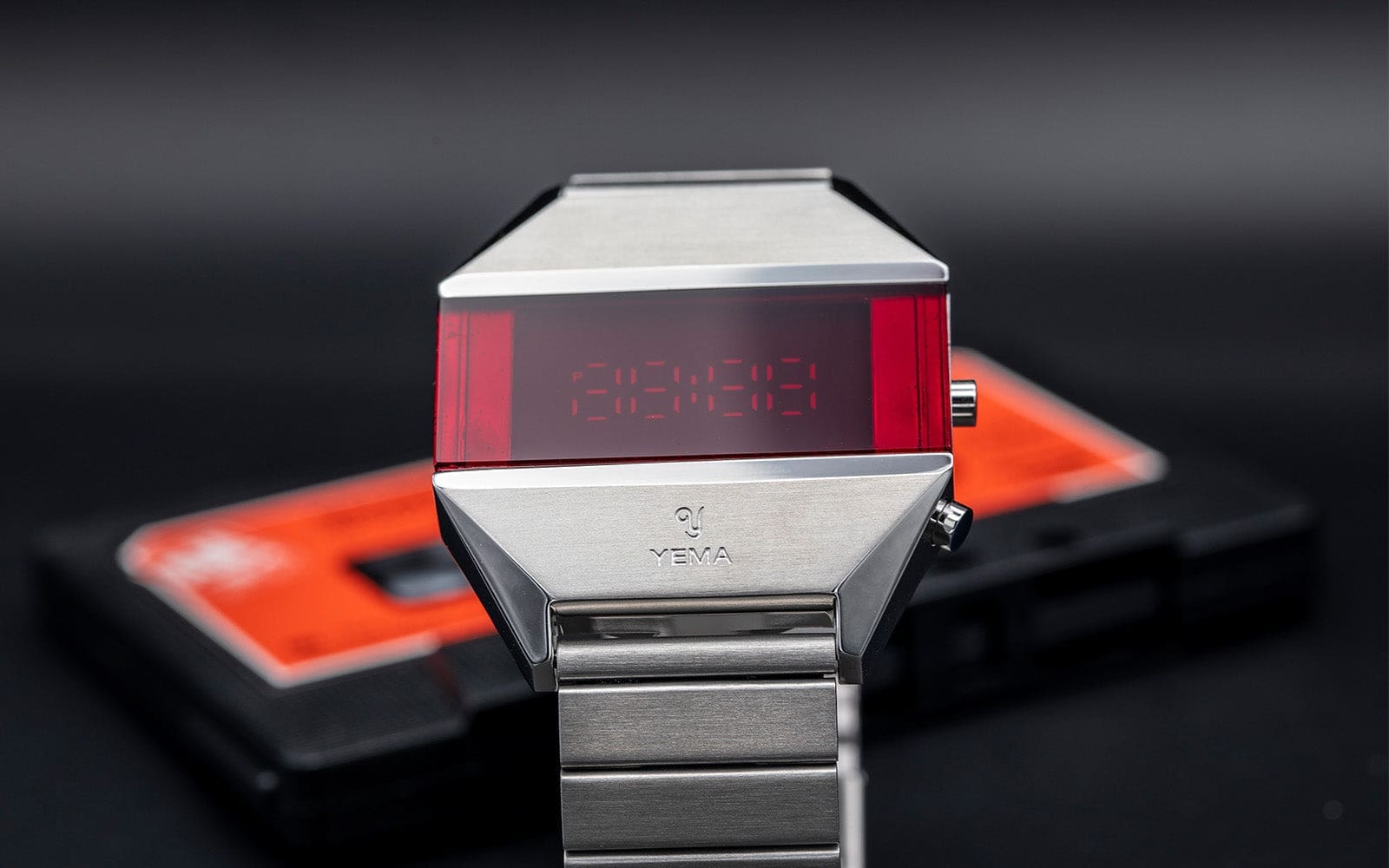 Octagonal case profiles are rampant in the current marketplace, often leading watch enthusiasts to draw comparisons between them. But the Yema LED watch, while having an octagonal-shaped case, is very distinct in appearance. A faithful re-issue of a '70s LED watch that the French watch manufacture once released, the new stainless-steel LED watch looks like it hopped into a time-machine to reach the present. Its brushed and polished case is very compact and slender, 37.5mm in diameter and 10.5mm thick, but it is also 100 metres water-resistant as well. Its non-integrating steel bracelet also evokes retro-futuristic charm, and is highly adjustable with a sliding clasp suitable of catering to all wrist sizes. Those who are fans of the new HBO Max series Peacemaker may actually recognise this watch, as actor Chukwudi Iwuji, who plays the role Clemson Murn, leader of the black-ops team Project Butterfly, wears one throughout the show.
Price: $249 USD
Bulova Computron
Another brand leaning into their quartz crisis era heritage, Bulova infused the cues of many of their '70s creations to realise the Computron. Gold-plated stainless steel, the case clocks in at 31mm and has a depth rating of 30 metres – so it is not the most robust watch of this list. But it does provide buyers with a faceted design evocative of automotive aesthetics, with the flair of an engine-turned textured case and bracelet and a flash of yellow-gold tone.
Price: $395 USD, but currently on sale via Bulova directly for $316 USD
Cyberpunk 2077 x Błonie watch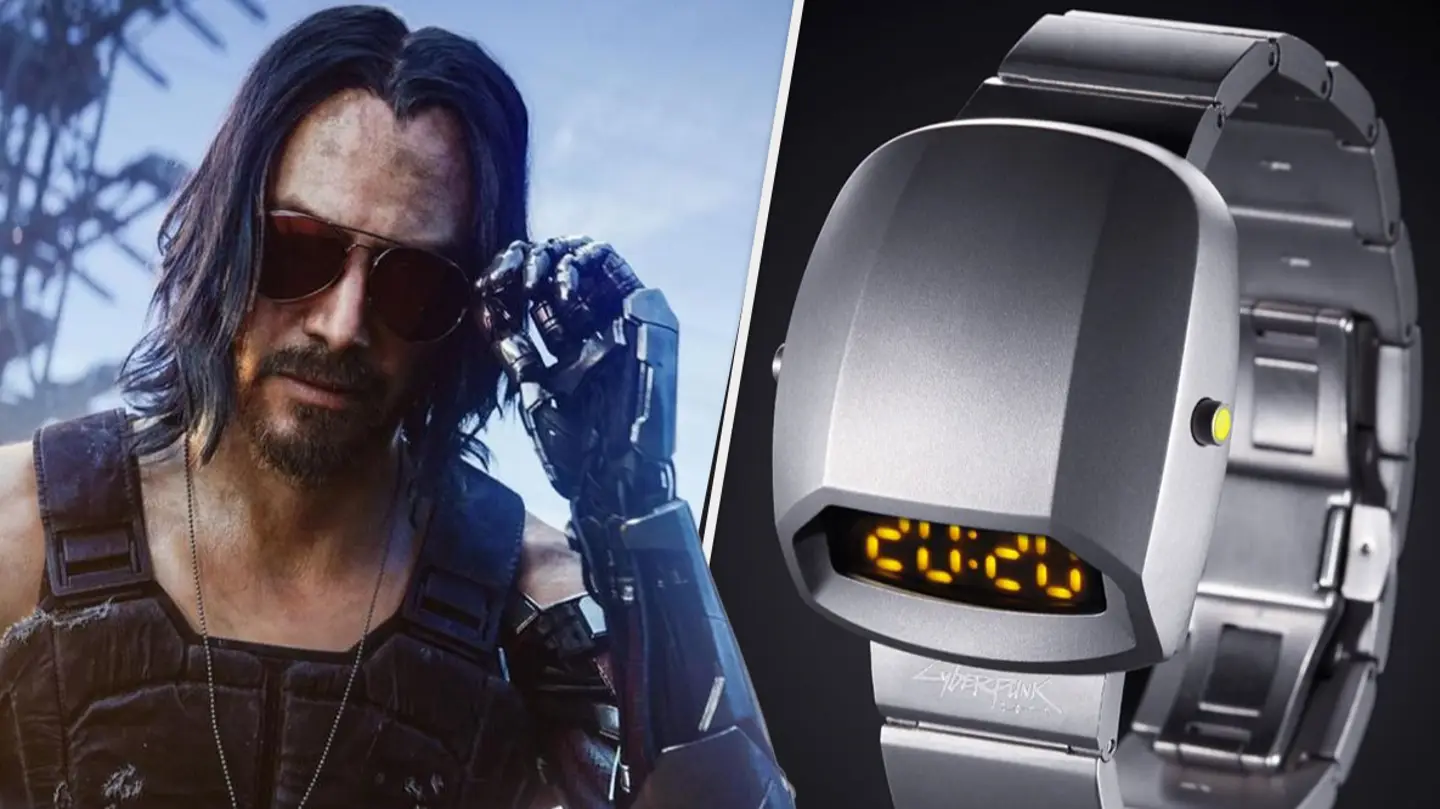 The Cyberpunk 2077 x Błonie watch stands apart from other watches on this list with a hooded case design, plus a case and bracelet forged in titanium. Well, to be fair, there is one other watch that utilises titanium on this list. But it is also the most expensive. Titanium, while lightweight, usually commands a hefty cost. The Cyberpunk 2077 x Błonie watch, however, is less than $500 USD – so it is quite the value proposition. It is a limited edition of 700 pieces and comes in a decorative box, while also including an NFT through the Arianne app. To learn more about the watch, and the video game it is inspired by and created in partnership with, you should read and watch our full review here.
Price: £312.50
Hamilton PSR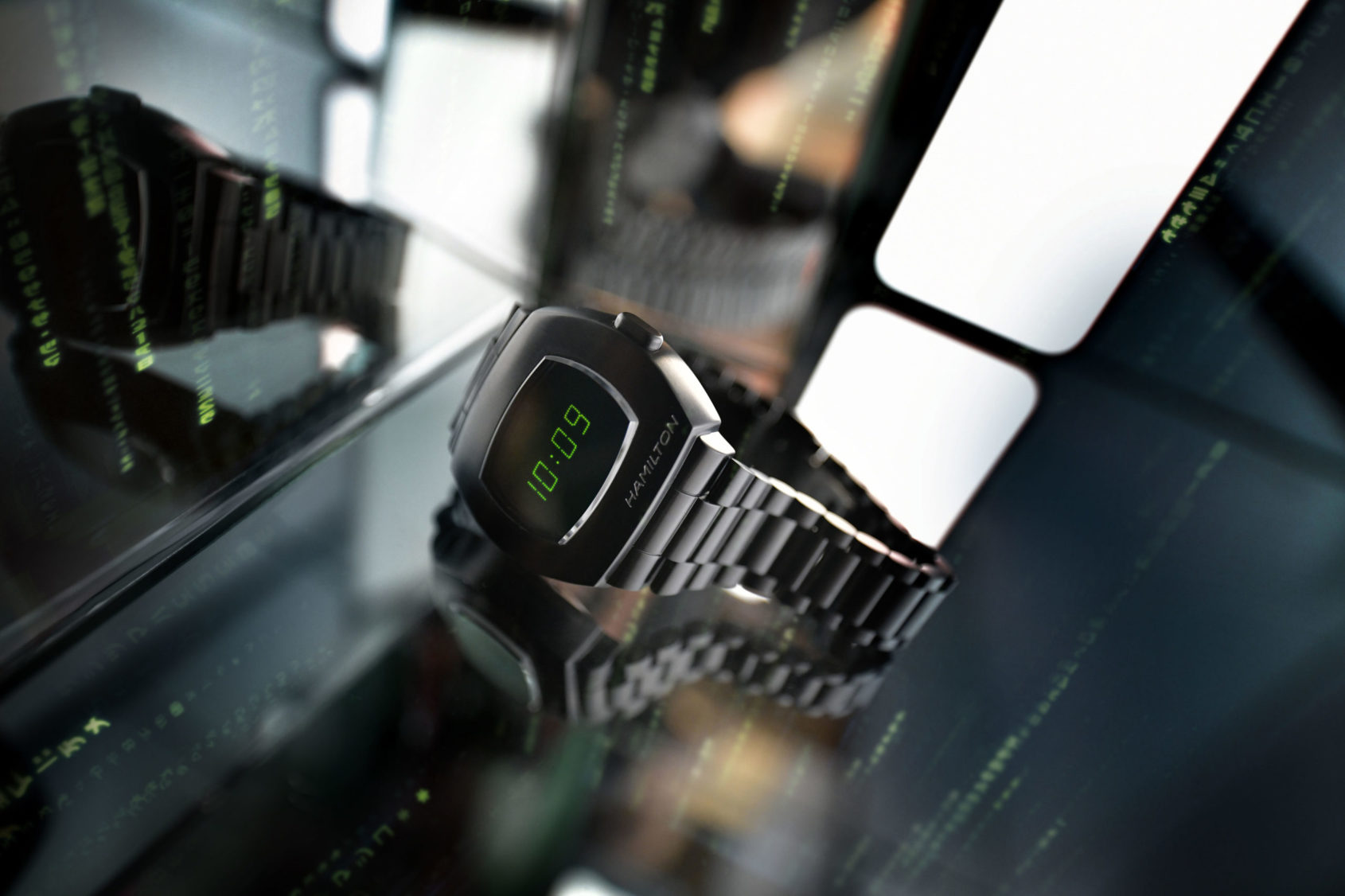 Probably the most iconic design of this list, the Hamilton PSR is the modern evolution of the Pulsar watch that caught the attention of Hollywood elite and the world's greatest fictional spy. The stainless-steel, which comes in multiple colour-schemes, is 30.4mm in diameter, 13.3mm thick, and 40.8mm lug-to-lug – so it is extremely wearable and faithful to a more compact vintage aesthetic. It is also a robust daily wearer, with a depth rating of 100 metres, so if you feel like doing your own Daniel Craig Bond walk out of the ocean you can do so with certainty while the watch is on your wrist. While the watch is mostly associated with the James Bond franchise, Hamilton recently partnered with another major film franchise to create a limited-edition variant of the PSR. Creating a PSR MTX Matrix limited edition is a testament to how forward-thinking the design remains to this day. To learn more about the watch, you can head here for a full review.
Price: starting at $745 USD
Girard-Perregaux Casquette 2.0 Limited Edition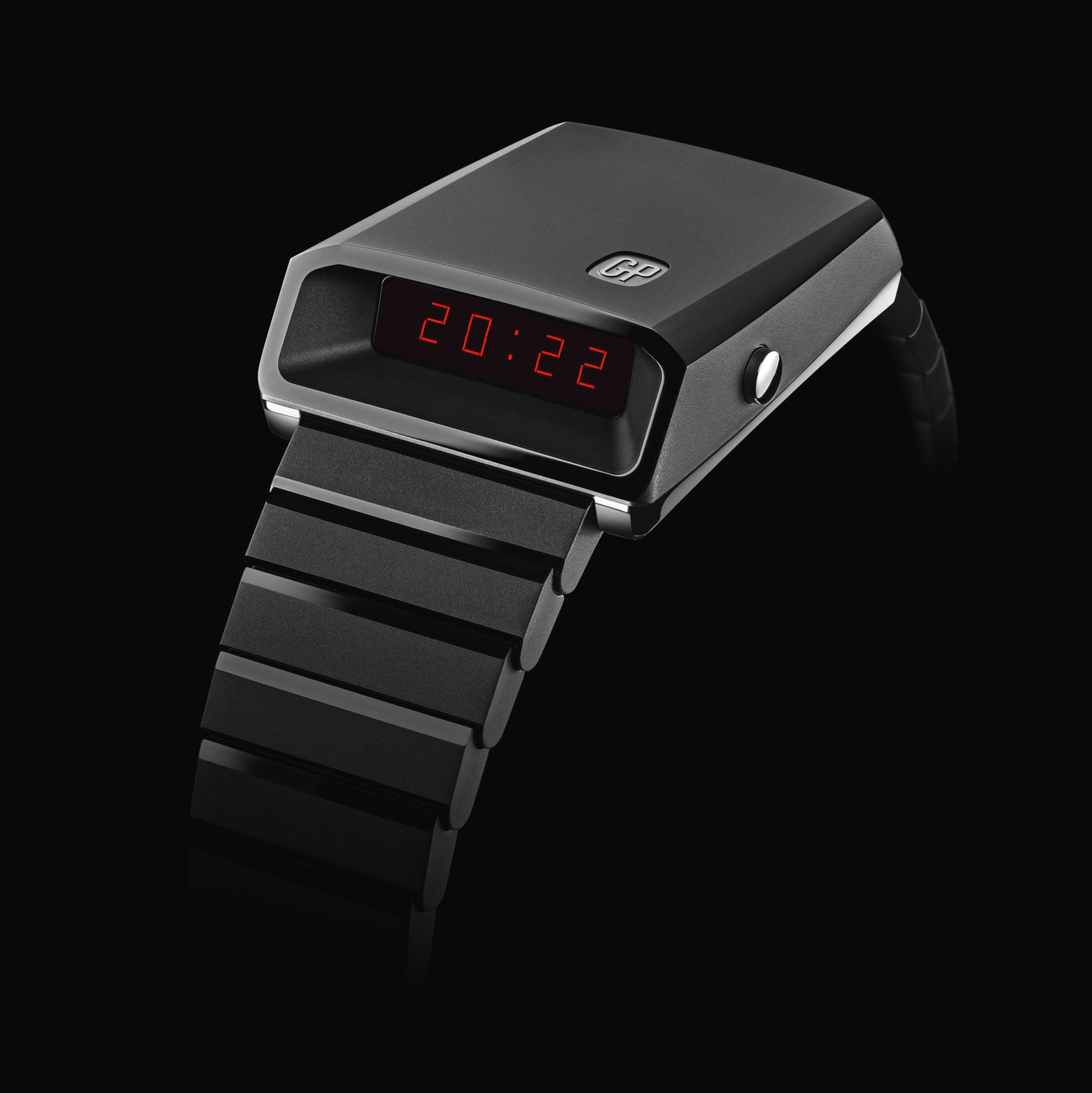 In the world of watch collecting, rarity is very attractive. Collecting, by nature, is driven by collectability, so when a watch is limited in nature then collector intrigue is certainly heightened. The original Casquette watch, while not a limited edition, was not produced in super-high quantities – with 8,200 pieces made from 1976 to 1978. Recently, however, Girard-Perregaux brought forth the 2.0, a modern limited edition that, while faithful, brings the watch into the 21st century. With a black ceramic and grade 5 titanium case and bracelet, the watch is incredibly lightweight and scratch-resistant. The hooded LED watch is also very wrist-friendly, with a dimension of 33.6mm x 14.64mm x 42.4mm. Its depth rating of 50 metres means, conservatively speaking, you can safely surface swim with the watch on your wrist. In tribute to the 8,200 pieces of the original watch, the Girard-Perregaux Casquette 2.0 Limited Edition is even more limited in nature with only 820 pieces made. Girard-Perregaux got instant validation in revitalising the design, the watch now sold out in regard to their online allocation, but buyers may still manage to find one in the metal at an authorised dealer nearby.
Price: $4,700 USD (currently sold out online, but may be available at a Girard-Perregaux retailer near you)