Kylie Jenner's five year old daughter Stormi is the latest to join our "Ice, Ice, Baby" list with solid gold Rolex
Zach Blass
The lives of the rich and famous may not be relatable for everyone, but there is something kinda sweet about a parent letting their child wear something of theirs. In some instances, celebrities take it to the next level, gifting highly luxurious objects such as timepieces to their young children. In such instances we see the comment sections go wild with outrage that proclaims such a gesture as irresponsible and offensive. But you know what, nobody loves a backseat driver and while it may seem strange to us mere mortals, ultimately sometimes you gotta let them "do them". We decided to highlight some of the wildest instances of famous kids wearing heavy-hitting watches – some of which were loaners from their parents or actual gifts the kiddos received.
Kylie Jenner gifts 5 year old daughter Stormi a gold Rolex Lady-Datejust
On June 6, Kardashian-clan member and businesswoman Kylie Jenner, who has a net worth of nearly a billion dollars at the age of 25, revealed in a "what's in her bag?" video that she had given her solid gold Rolex to her 5-year-old daughter Stormi to wear at her birthday party. At approximately the 1:05 mark in the Tik Tok video, Kylie Jenner explains: "I have Stormi's little watch in here. It was actually my watch, but she wore it — look how small her wrist is! She wore it to a birthday party and she didn't want to wear it anymore."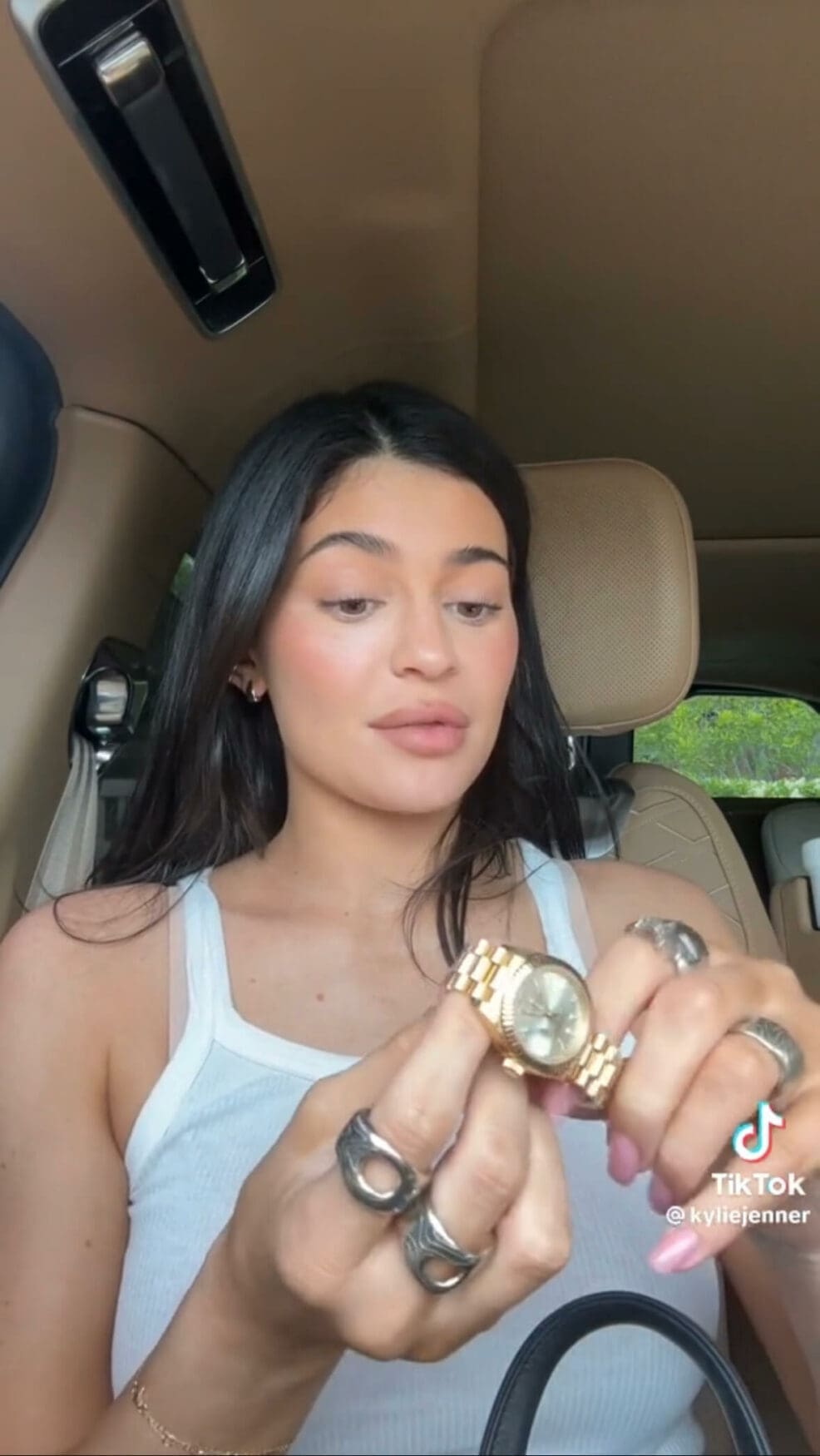 Now, to add a little more sizzle to the story, many media outlets, such as BuzzFeed, have reported the watch is worth US$40K or more – which would be true were the watch a Rolex Day-Date. But, if you look closer there is no day aperture on the dial.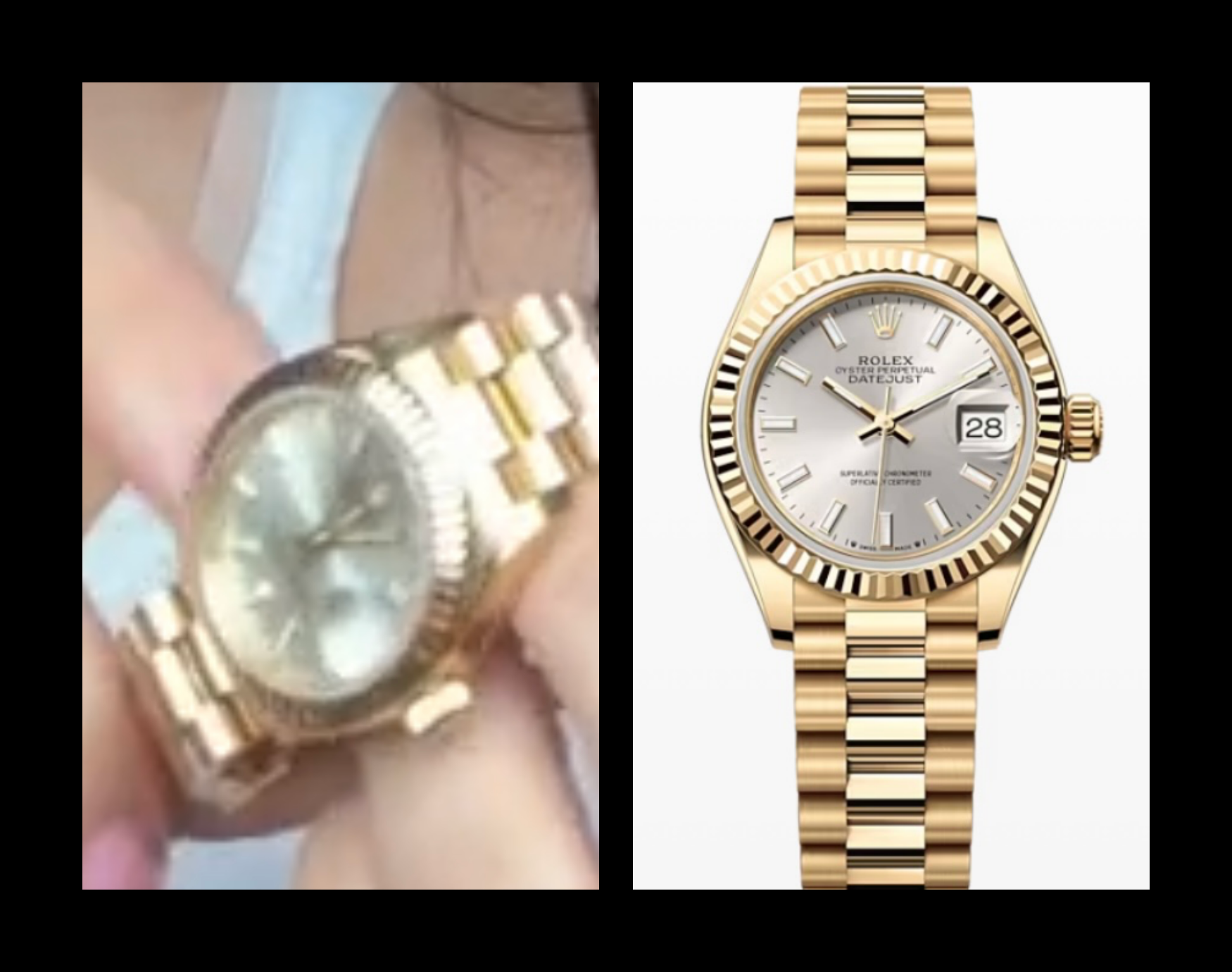 Based on Kylie's position in the car, and the fact a baton index would be clearly, and problematically, visible at the 12′ position were the image not mirrored, we believe the video image is mirrored. Once you flip the image, it becomes clear to a more educated eye that there is an applied Rolex coronet logo at the 12′ position, with indexes framing the coronet – no day aperture in sight. Therefore, it would seem the watch is actually a Lady-Datejust 28 ref. 279178 which retails for CHF 25,800. The fact it is outfitted on a presidential bracelet is likely the visual culprit that made other media outlets jump to the conclusion it was a Day-Date, but the presidential bracelet is not exclusive to the Day-Date. Obviously CHF 25.8K is a lot of money still, but, for a more sizzling headline, US$40K delivers more impact and audience provocation.
When DJ Khaled bought his then two year old son Asahd a $34,000 Rolex Datejust:
While it may seem tasteless for a two year old to receive a $34,000 yellow gold Rolex watch with diamonds on the dial, hearing DJ Khaled explain why he is making the purchase for his then two-year-old son Asahd clearly conveys a sense of love – that his child is his entire world. We all imagine the moment where we may have the opportunity to pass on a timepiece to the next generation in our family, but I guess when you have the kind of money DJ Khaled has you can afford to hit fast-forward on the moment and bring it right to the present.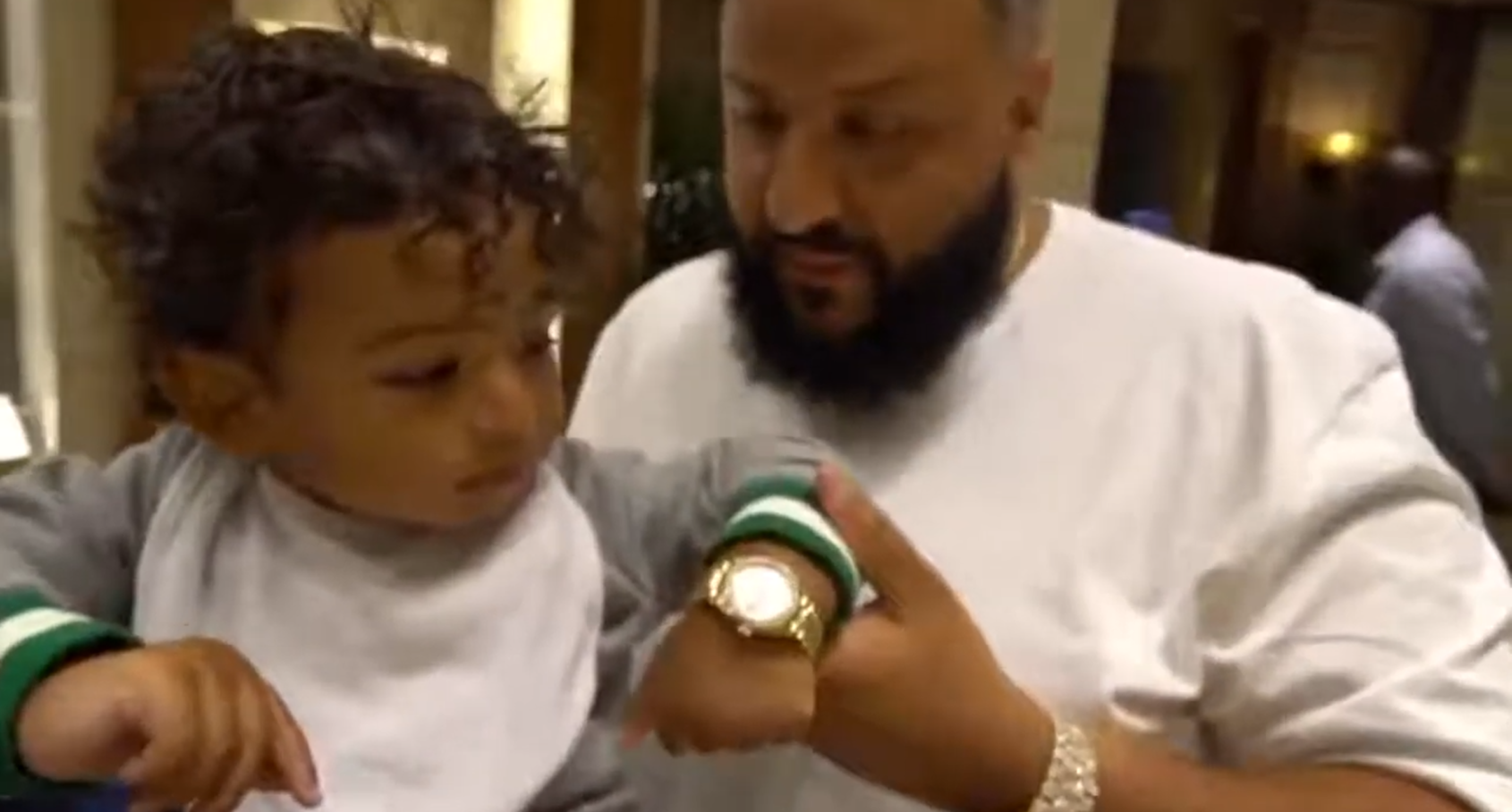 Although this Lady-Datejust is the perfect size for a smaller child's wrist, eventually Asahd will grow out of it – but I suspect there are plenty of other watches in DJ Khaled's collection that can assume the mantle of his son's wrist when he outgrows it. Perhaps the watch will continue to be passed down to children in the family, a cycle of prosperity that, when we all stop huffing and puffing, we might accept that we envy a little.
Cardi B and Offset's daughter Kulture receiving a $250K Richard Mille for her 3rd birthday:
Most people receive a luxury watch for major milestones – graduations, engagements, new jobs or birthdays later on in life. But Kulture received her very own customized Richard Mille watch, reportedly worth in excess of $250,000 for her third birthday. In the throws of her extravagant pink princess party, Offset proceeded to halt the festivities for a moment to present his daughter with the watch straight out of the box – with the emcee as blown away as we all were, continually screaming "Richard Milly, Richard Milly".
Cristiano Ronaldo Jr. wearing his father's Rolex GMT-Master II Ice (ref. 116769TBR):
View this post on Instagram
Any child wearing a Rolex will garner attention, but the most expensive Rolex watch ever made? Checkmate. Cristiano Ronaldo's son, Cristiano Ronaldo Jr, was spotted wearing a Rolex GMT-Master II Ice ref. 116769TBR at an event with his father. I have no doubt my parents love me, but assuming my mother or father owned a Rolex of this nature, I highly doubt they would ever let me wear this watch at the tender age of 10. I'm not criticising, I am just super jealous. Plus, it should be said that this is a son wearing his father's watch at a very formal event, it by no means belongs to him and it's not like Ronaldo let his son wear it for just any random occasion.
Nicki Minaj's three-month-old son rocked a diamond-encrusted Nautilus worth $400K: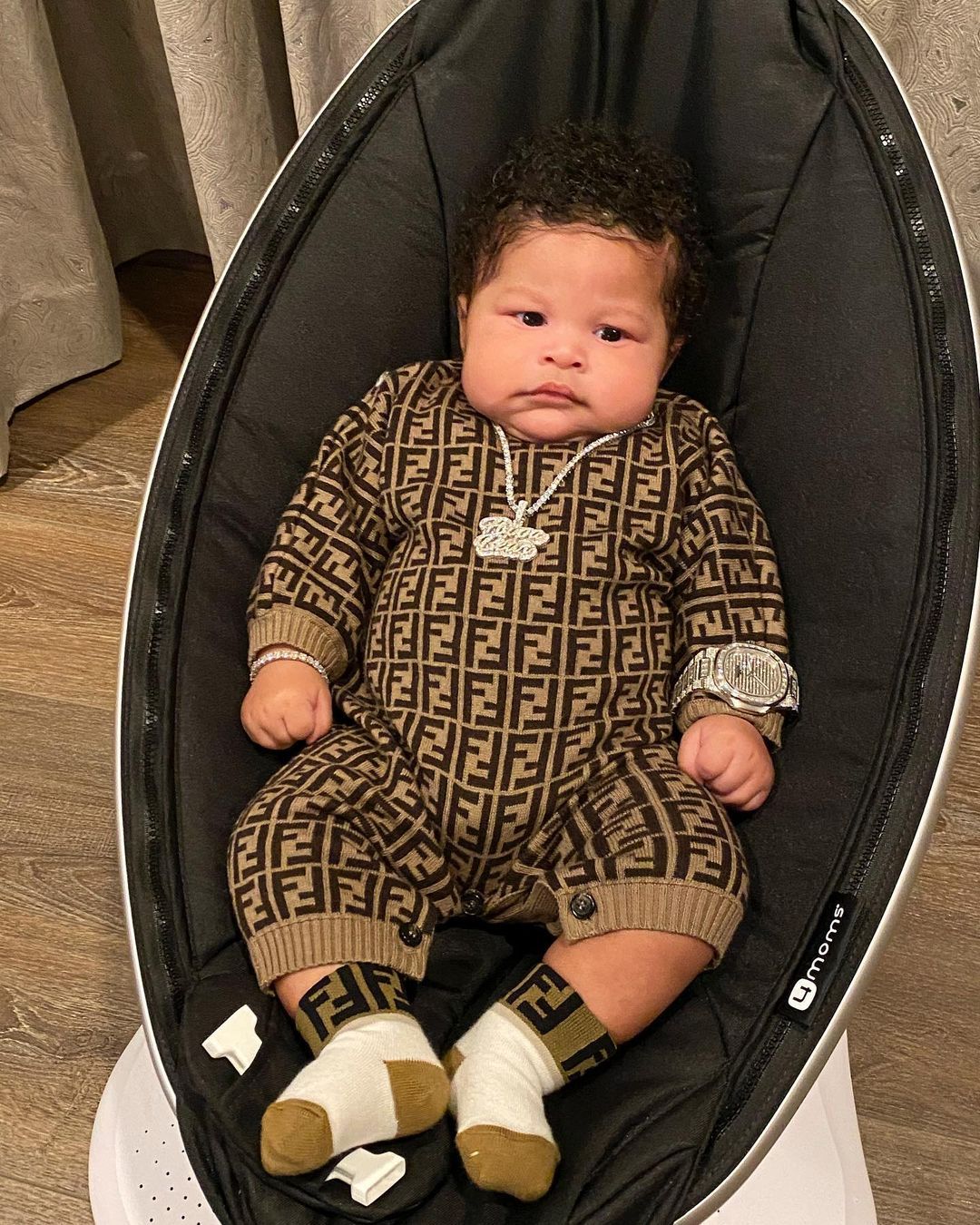 American rapper and musician Nicki Minaj once celebrated the new year, and her newborn son "Papa Bear", by dressing him in a $600 Fendi onesie, a "papa bear" chain necklace (her son's nickname) and, to top it all off, a diamond-paved Patek Philippe Nautilus Ref: 5719/10G-010. Suffice to say, this is a watch that, if you were to buy it at retail, comes very much under the "price upon request" category. But there are a bunch of pre-owned ones available for sale here with a starting price of $400,000 USD.
Of course, the watch does not actually belong to her son, at least not yet. It is a pretty safe bet that the watch was a momentary accessory for the 'gram shot. But let's put this into perspective for a second. Her son was wearing a watch that has a wait time to purchase that far exceeds his age. If I queued up for one myself tomorrow, I would be extremely lucky to be offered one by the time he graduates middle school. In fact, it'd take me even longer for me to save up for one .