Ice, ice, baby: Ronaldo just wore the most expensive Rolex ever made
Luke Benedictus
Making the right choice for your left wrist is never easy. But at least your options are generally curtailed by the size of your budget. That isn't a problem for soccer deity Cristiano Ronaldo. That's because the Juventus superstar is satanically rich.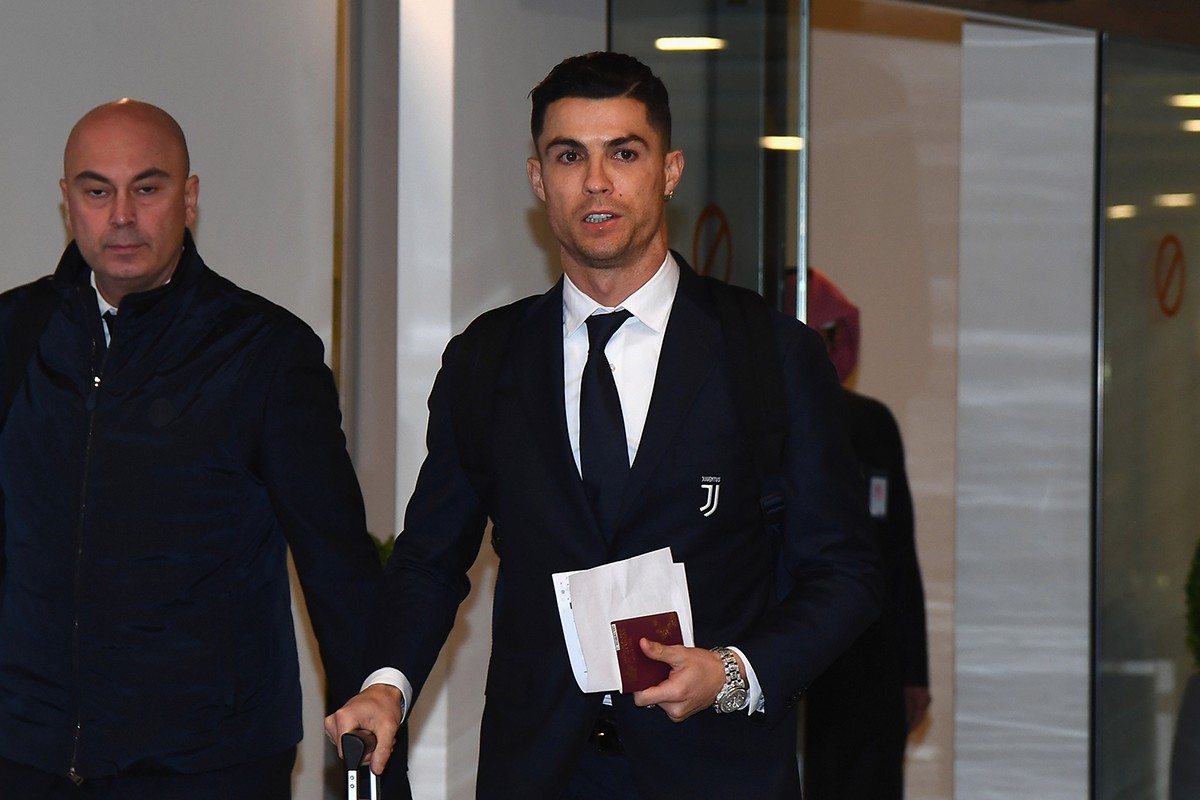 According to Forbes magazine, Ronaldo was soccer's highest-earning player of the last decade, pocketing a colossal 548 million pounds ($A1.033 billion) during the 2010s.
How do you tackle the stern challenge of spending all this loot? Well, Ronaldo was recently spotted at the 14th Dubai International Sports Conference wearing the Rolex GMT-Master II Ice (ref. 116769TBR), a timepiece made with 18k white gold and 30 carats of diamonds. It's the most expensive watch that Rolex has ever offered to the public. The price tag: a cool $US485,350 (a touch under $700,000 Aussie dollars).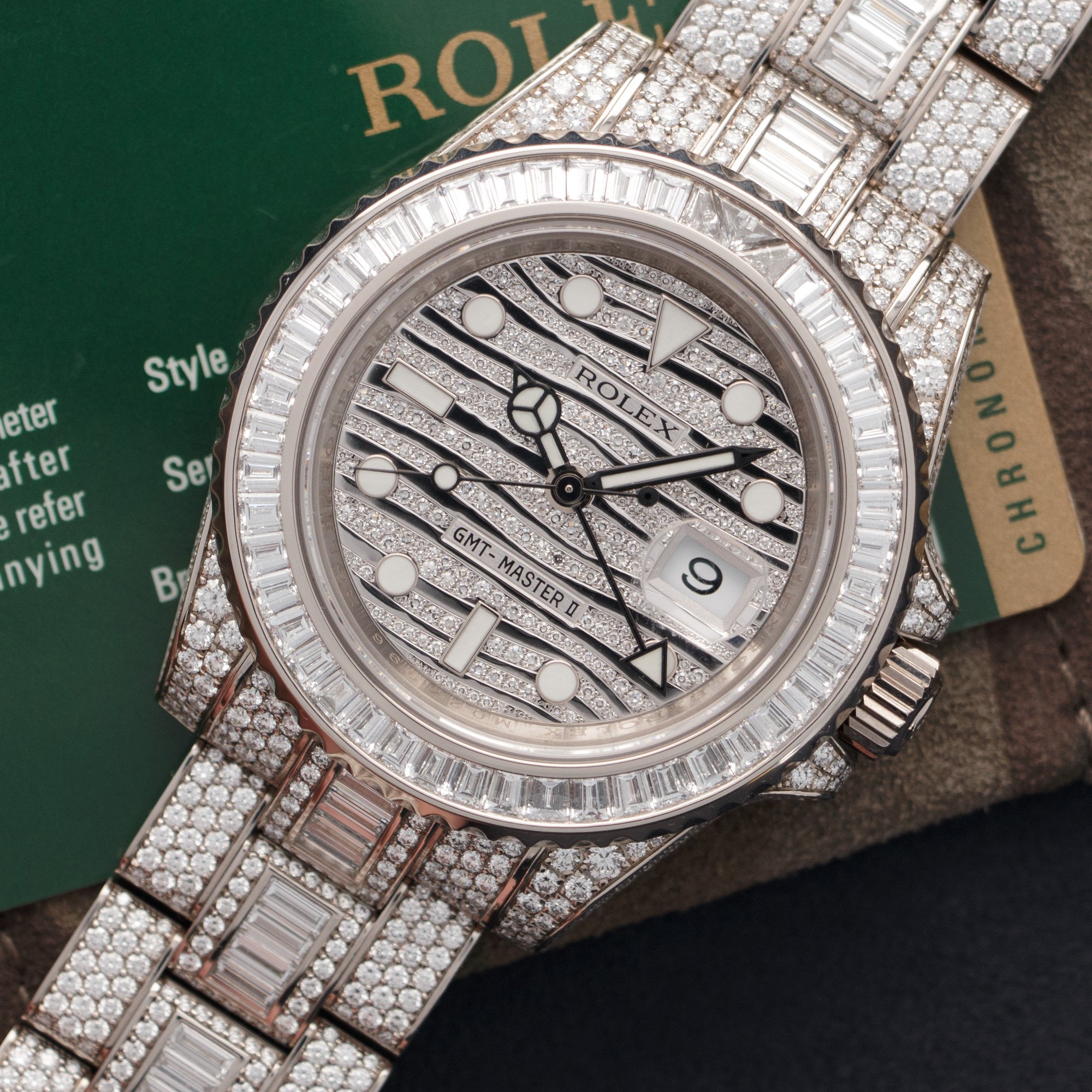 The reason for the hefty price is largely due to the fact that every square inch is smothered with a shit-ton of diamonds. The 18k white gold case and lugs are festooned with 79 round diamonds. The bezel (18k white gold too) is studded with baguette-cut diamonds, while the dial gleams with ripples of smaller honeycomb-set diamonds. More — yep, you guessed it — diamonds are also pavéd into the sides of the bracelet.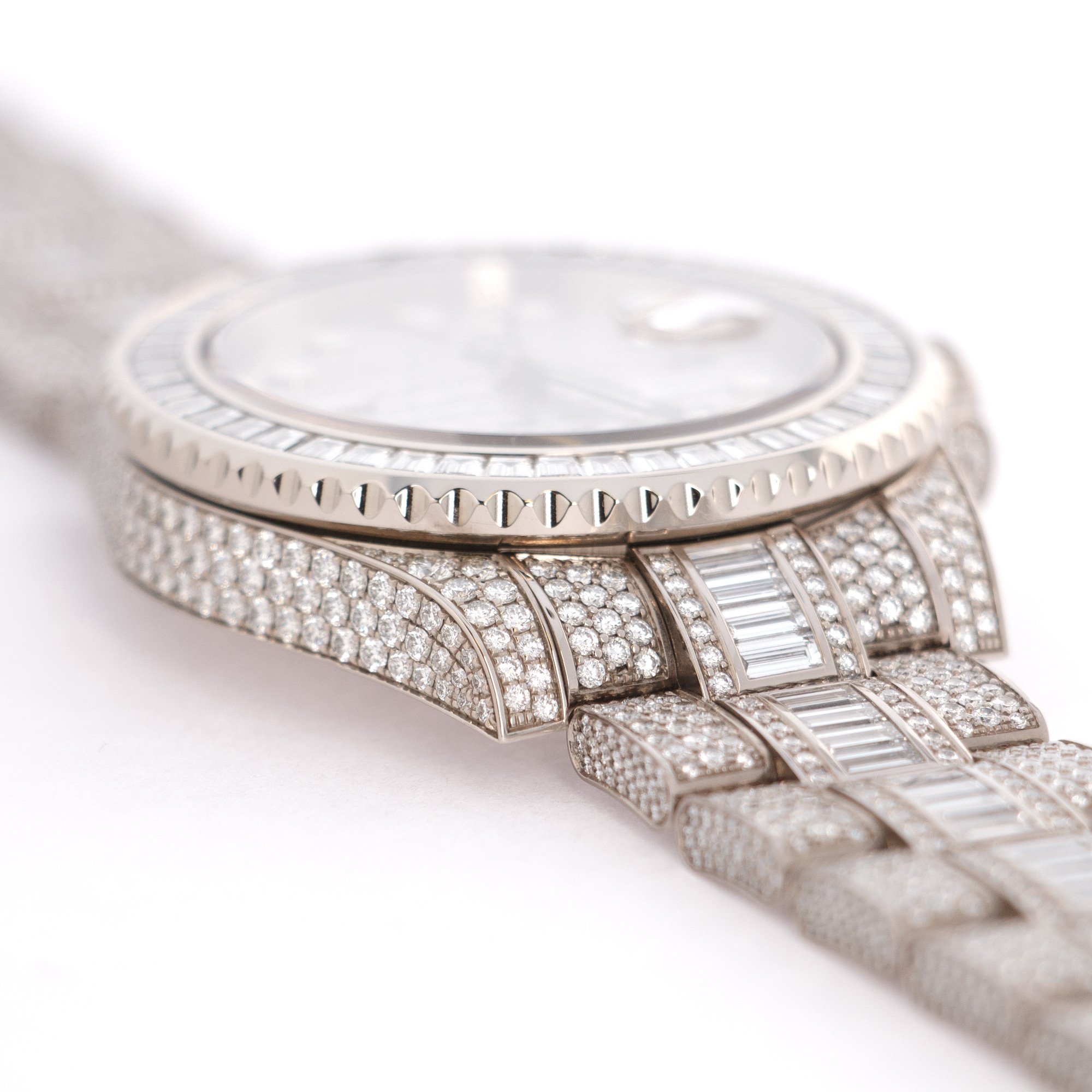 Hoiking the price even higher is the fact that these diamonds are factory-set by Rolex. Most iced-out watches are the result of aftermarket customisation as standard-issue timepieces are sexed up by specialist jewellers presumably wearing sunglasses to shield their eyes from all the razzle-dazzle. Believe it or not, this is a rapidly growing market: a 2017 Deloitte study on luxury goods found that, increasingly "personalisation of products is an opportunity for premium pricing".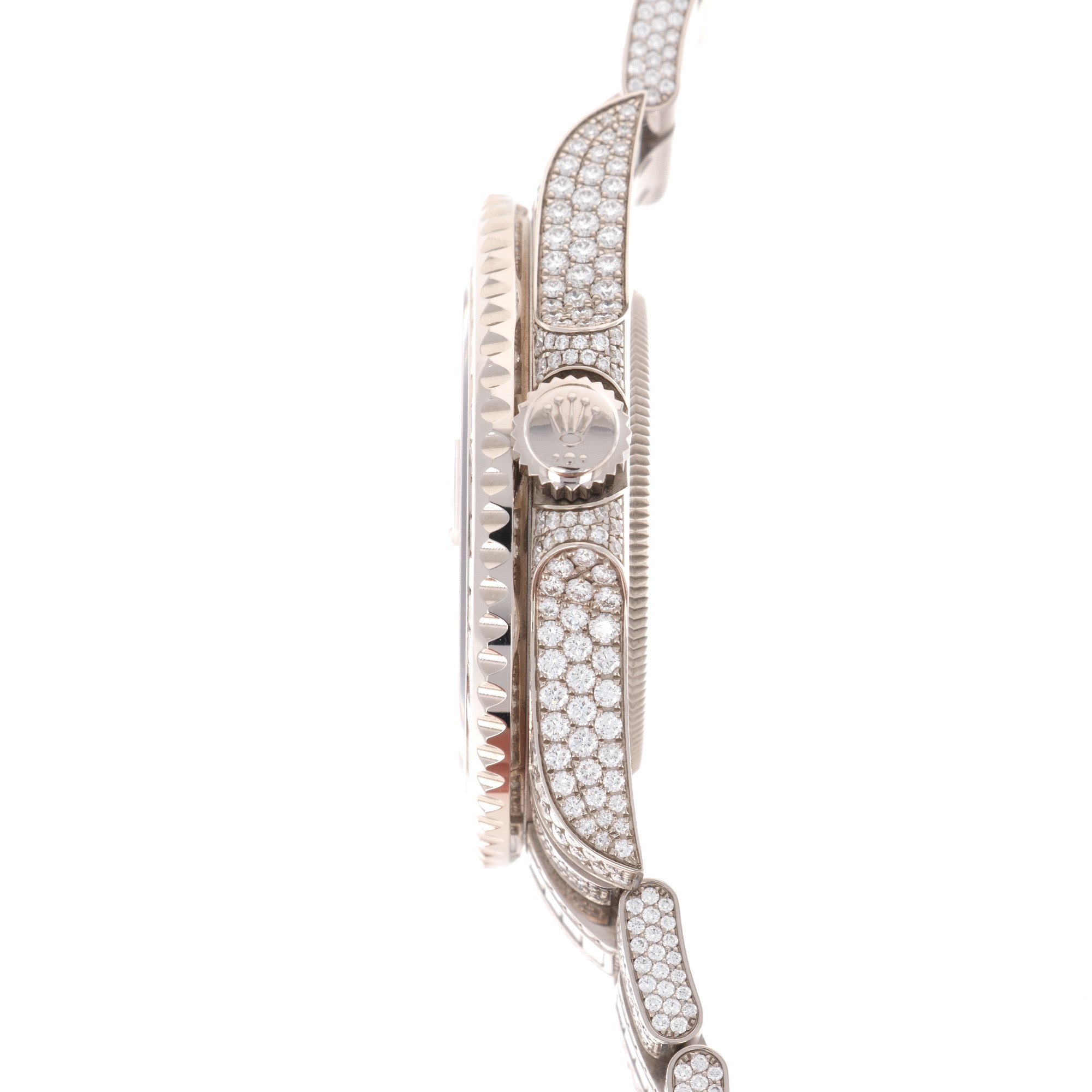 Ronaldo's Rolex GMT-Master II Ice, on the other hand, is made completely in-house.
Rolex boasts its own crack team of gemmologists and gem-setters. Each diamond is meticulously examined to ensure every one passes the brand's stringent quality control. The stones then make their way into the hands of the gem-setters, who are tasked with placing and fixing each stone to best highlight its colour and sparkle. Suffice to say that when Rolex is responsible for slinging the bling, it can inflate the price of the watch by up to ten-fold.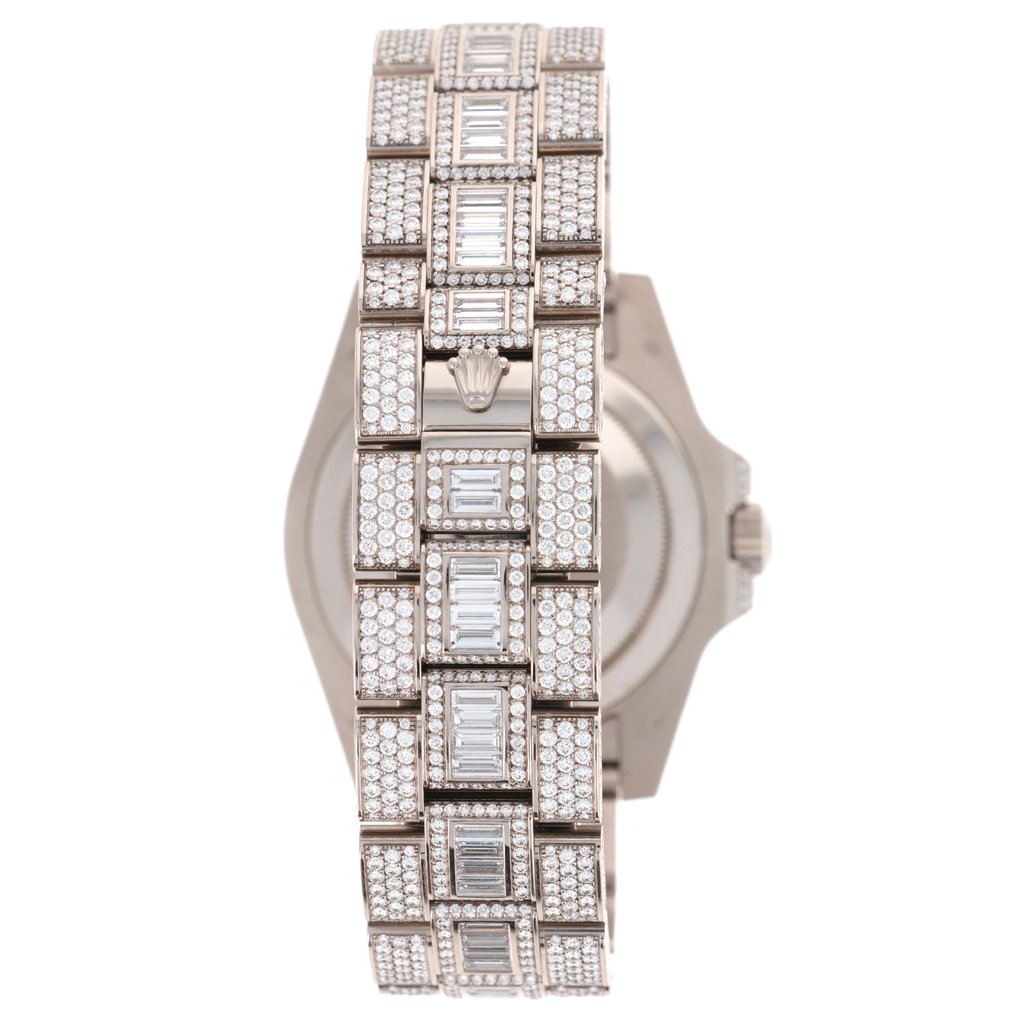 Reassuringly, the watch also boasts a power reserve of 48 hours and is water-resistant to 100m (always handy if you topple off the side of your super-yacht).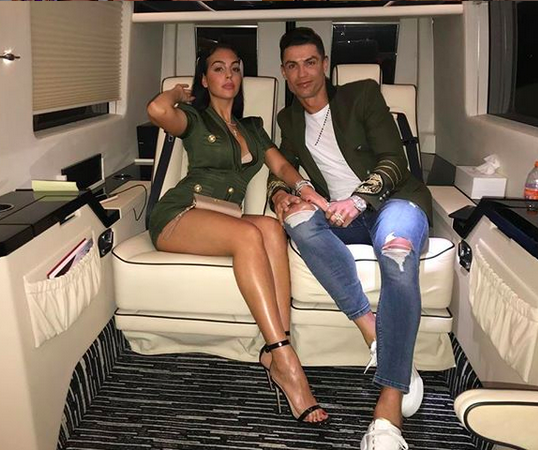 Fancy adding one to your collection? It just so happens that you're in luck. You can leap-frog the waiting list and buy one here on Chrono24 for $US495,000. Admittedly, you have to pay an extra $US125 for shipping. Then again, we're guessing that if you can afford it that's unlikely to be a deal-breaker.