Nicki Minaj's three-month-old son rocks a diamond-encrusted Nautilus worth $400K
Zach Blass
Well. I don't know if Nicki Minaj saw my recent story about six unexpected watch spots, which included Cristiano Ronaldo Jr. wearing his father's Rolex – the most expensive one for sale at retail today. But it seems I may have been a little hasty in proclaiming Ronaldo Jr. the junior #wristgame champion. I genuinely believed flexing such a timepiece at the tender age of 10 would be impossible to top, but Nicki Minaj may have done just that. This week, Nicki shared the first public photo of her three-month-old son flexing some serious bling.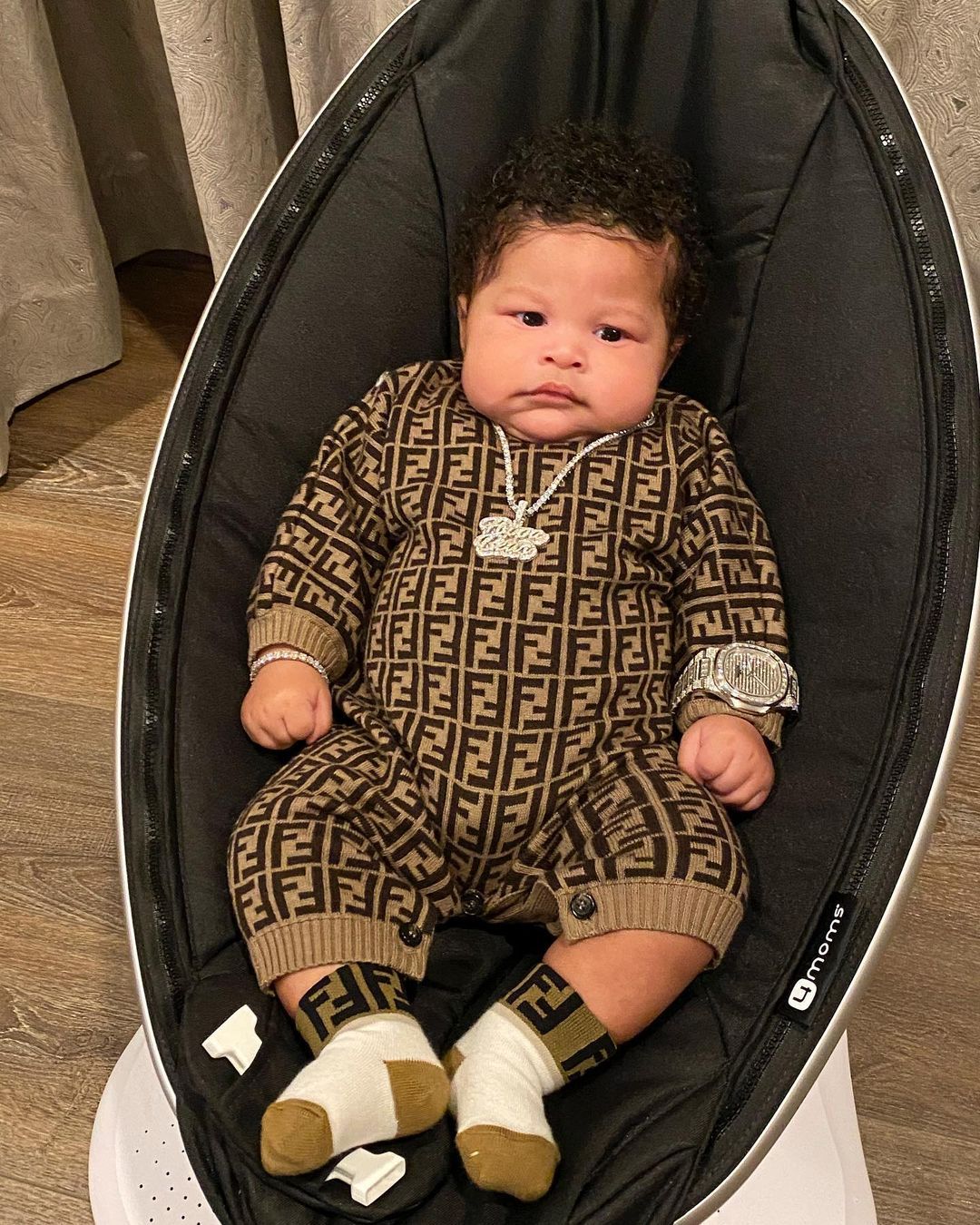 Her post was captioned with the following: "#PapaBear thank you so very much for choosing me to be your mama Wishing you guys a happy & prosperous New Year. Thank you for your love & support throughout this journey. It's meant so much to me. Becoming a mom is by far the most fulfilling job I've ever taken on. Sending love to all the superhero mothers out there. Big hugs to all the women who have been pregnant during this challenging time."
Speaking of prosperous, Nicki celebrated the new year and her newborn by dressing him in a $600 Fendi onesie, a "papa bear" chain necklace (her son's nickname) and, to top it all off, a diamond-paved  (not a Rolex as news.com.au and The Sun reported – better leave it to the professionals, guys).
Of course, the watch does not actually belong to her son. It is a pretty safe bet that the watch was a momentary accessory for the 'gram shot. But let's put this into perspective for a second. Her son was wearing a watch that has a wait time to purchase that far exceeds his age. If I queued up for one myself tomorrow, I would be extremely lucky to be offered one by the time he graduates middle school. In fact, it'd take that long for me to save up for one too.
From what we can make out, Papa Bear is wearing a Patek Philippe Nautilus Ref: 5719/10G-010. Suffice to say, this is a watch that, if you were to buy it at retail, comes very much under the "price upon request" category. But there are a bunch of pre-owned ones available for sale here with a starting price of $400,000 USD.
Sure we could get into a whole conversation about whether or not such snaps are vulgar displays of luxury, but you know what – let's just enjoy it for what it is: fun. It is no secret Nicki Minaj is a wildly successful rapper and musician, and she is well within her rights to share her holy-trinity bling with her son (even if for just a moment). Within #watchfam, we see plenty of photos and videos where collectors joke they are "starting them early" – exposing their children to the wonders of watches and encouraging a family continuity of enjoying the hobby of horology. By the looks of things, "Papa Bear" is off to a racing start (in his toy Bentley car).