Battle of the Doxa colours! Cast your vote as the team fight over their favourite hit of dive-watch freshness.
Thor Svaboe
We love the fresh pop of Doxa colours – what an easy way to brighten up your day. But what's your favourite? Are you a monochrome black Shark Hunter, or an orange Professional traditionalist? We put this to the team in an editorial meeting and a heated discussion ensued, recorded for posterity by yours truly to be shared here.  Should you feel like submerging yourself further in the deep, check our story on the latest Sub 200s here, and the Sub 300s here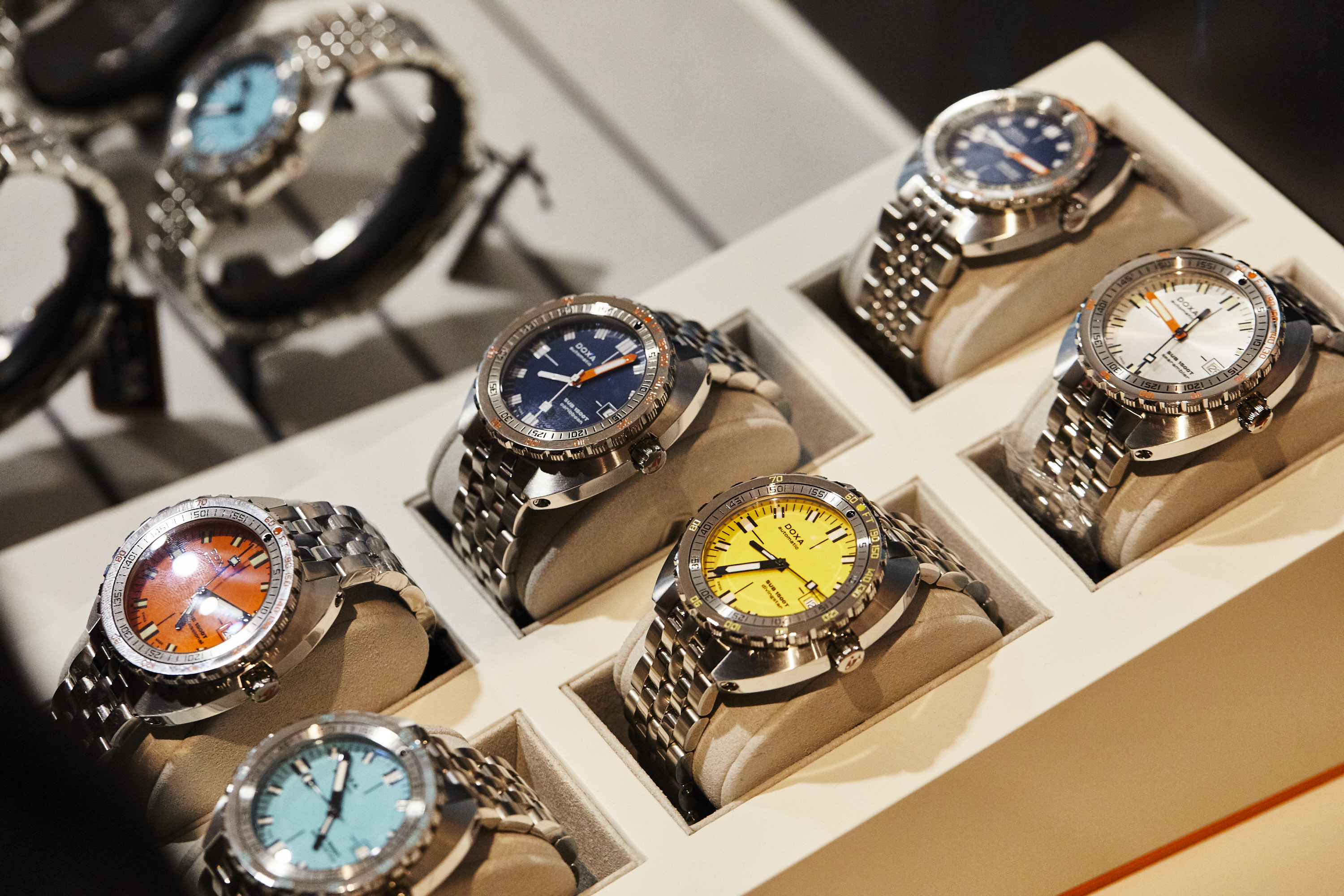 Fergus Nash: Yellow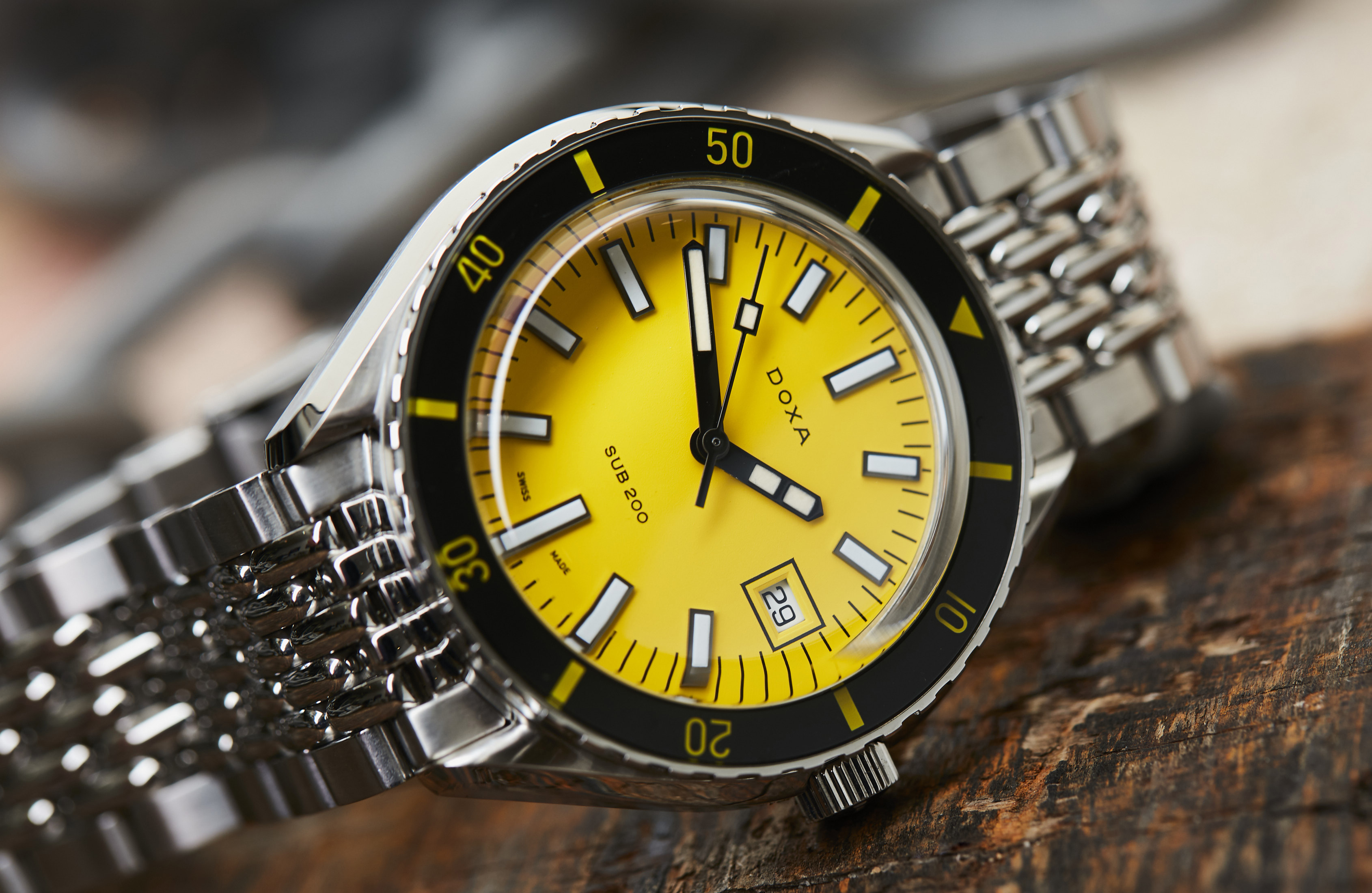 "I know orange is the Doxa colour, but to me the 'Divingstar' yellow just hits a much sweeter spot. The pastel dandelion tone creates a much more pleasing contrast with the black text and white lume to my eye, giving a cartoonish yet still professional feeling. To this day, the yellow Sub 200 on rubber remains the only watch I have ever been complimented on by a total stranger."
Zach Blass: Orange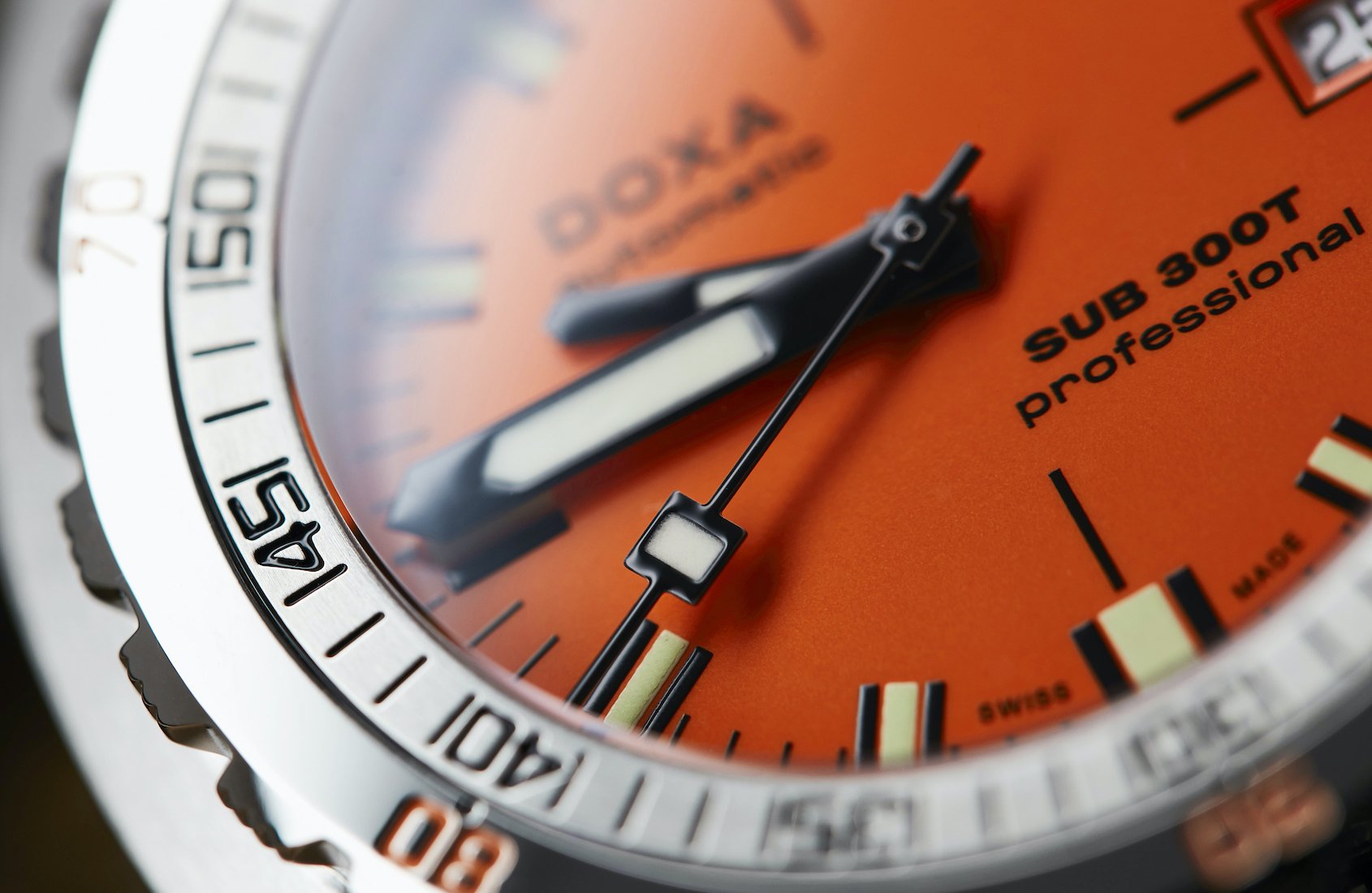 "Why orange you ask? Because can anything really top the OG? The orange dials of Doxa divers have become nothing short of iconic within the watch community, standing out from the pack of professional tool watches with typically tame toned dials. Is orange the most fashionable choice? Not necessarily – it can add a quite a loud wrist accessory to your wardrobe. But this is more than just a fun burst of Sunkist – orange supposedly creates a greater degree of legibility and visibility under water making it both funky and functional! "
Nick Kenyon: Black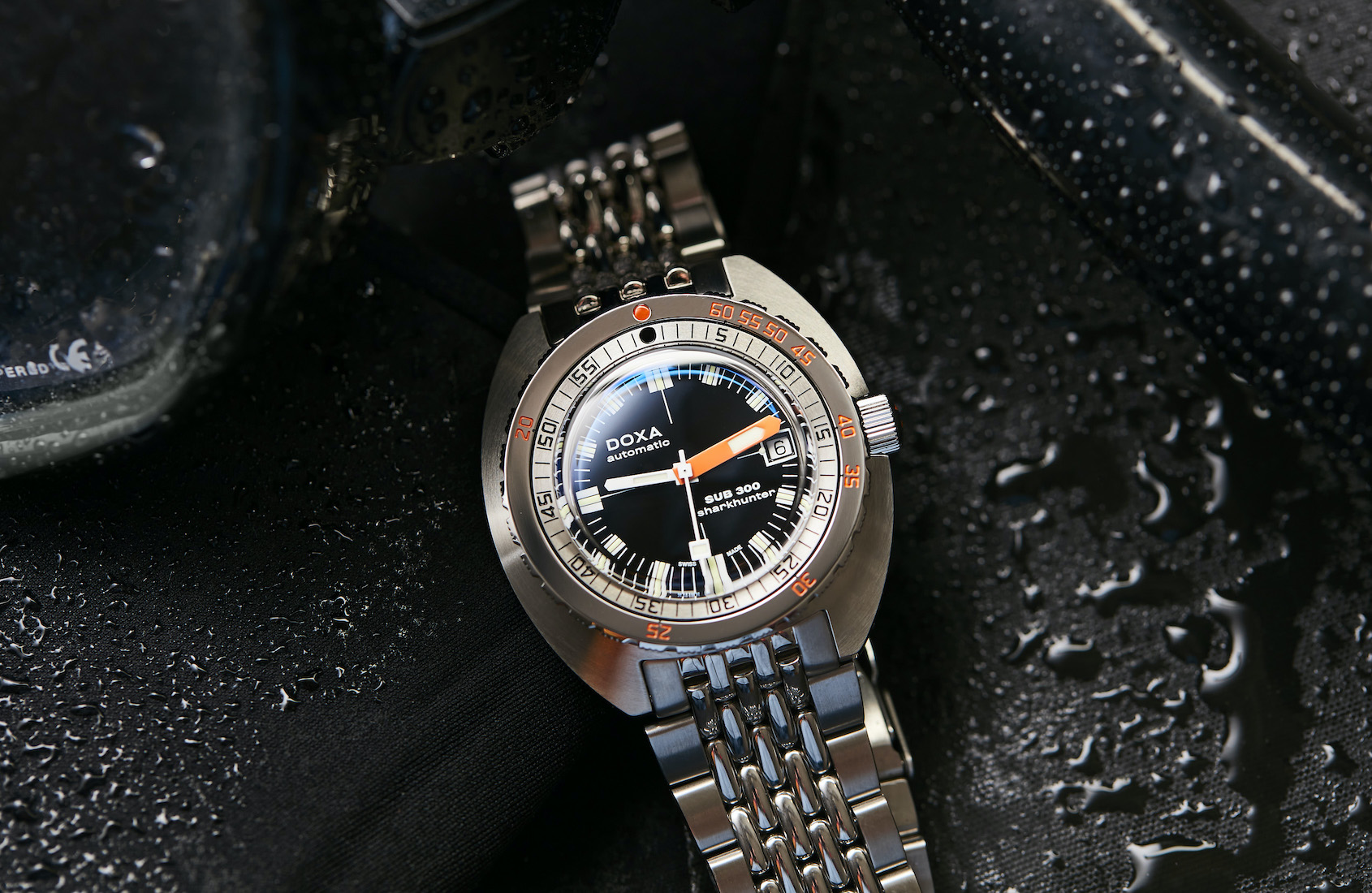 "Sure, black is a little conservative, and sure, Doxa is loved around the world for their brightly coloured dials, but sometimes you want to stay under the radar with your watch choice. Sometimes you don't want a brightly coloured beacon beaming from under your sleeve, and in that regard, the Doxa Sharkhunter with a black dial is perfect for any occasion. I mean, if you love your Doxa and want to wear it at every available opportunity, the black is without a doubt the best option because it will go with any outfit, in any situation. The ideal all-rounder, for the true Doxa enthusiast." 
Luke Benedictus: Aquamarine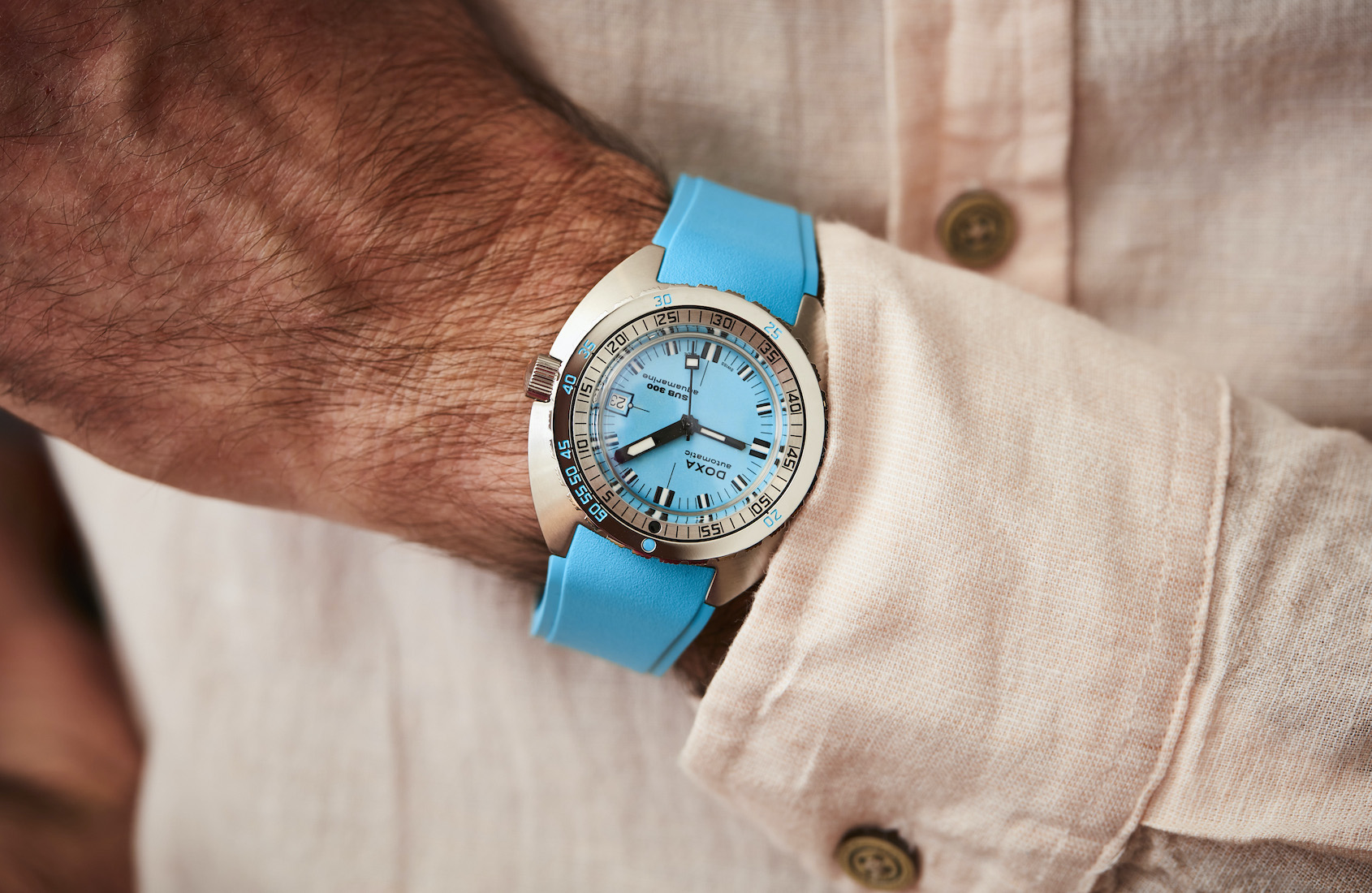 "When I was a small child I had a much-loved collection of miniature Smurfs. For me the blue dial Doxa, is a similar hue to these gnome-like creatures' distinctively coloured skin. It's a punchy, eye-catching colour that's bound to turn heads and that delivers precisely the sort of feel-good vibes that every weekend watch should."
Thor: Silver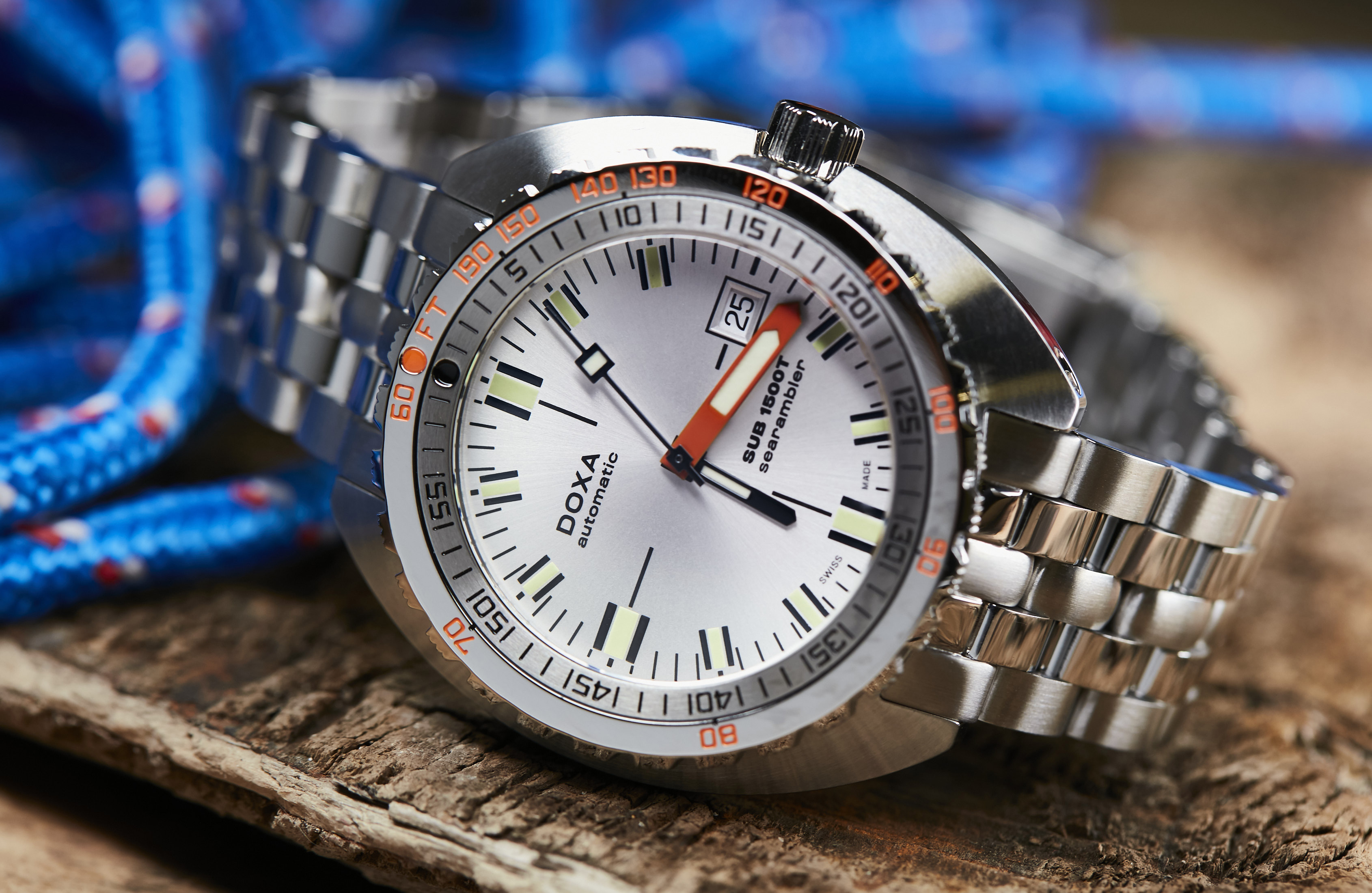 "Silver. Really? Such an understated colour when you have such rich pickings I hear you say? Admittedly, I already have a fresh yellow Sub 200 at home. But to bolster my collection I'd pick the classic silver dial on a Sub 300 with the delightful beads of rice bracelet for that pure sixties vintage vibe and the satisfying pop of that orange minutes hand. The more quiet colour lends itself to my penchant for pairing a large diver with a crisp Italian shirt and a light blue linen mix suit jacket for those Mediterranean summer evenings when I can actually bloody travel again… And well, yes, I do also have a yellow Sub 200 that I love dearly. My go-to cheer-me-upper for any day."

And there we have it. With the candy jar open there is a colour for everyone in the Doxa line-up, every last one a tough diver's watch worthy of the legendary Jaques Cousteau connotations that come with the brand. These are watches that will give you a friendly nudge to embark on a small adventure. 
Final note: As Zach's presumptious American ways prevented me from doubling up on the orange Professional colour, I'm going to end with a salute to the pumpkin king anyway. If I could choose a colour AND a model, my mind is filled with the unforgettable image of this: Doxa's wild imprint on the horological fabric of 2019. Yes, my all time fave would be the solid gold Doxa Sub Sub 200 T. They made just 13 pieces of dreamtime or madness, you be the judge.  Me? I'm still in love with this $70,000 US marvel. Check our story here, consider my mic dropped.