One of the most random, and awesome watches to emerge from the briny depths of Baselworld was the (very) limited edition Doxa SUB 200 T. On the surface this is a pretty standard vintage reissue, with a big 43mm case in that classic cushion shape, with that classic orange dial, in a dual register layout (powered by a hand-wound Valjoux 7734), and with some awesomely retro dial details — blocky prints, stocky hands, the whole nine yards.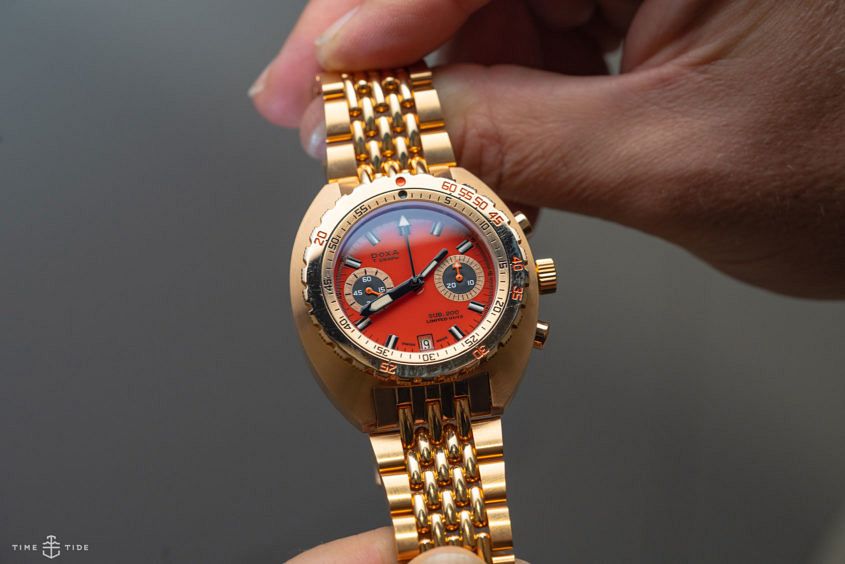 But — and this is a big but — the case is made from solid-freaking-yellow-gold. Solid, with a capital S O L I and D. And did we mention the fact that it's an LE of 13 pieces? If you want wrist presence, this is pretty much the definition. It's also the definition of odd flex.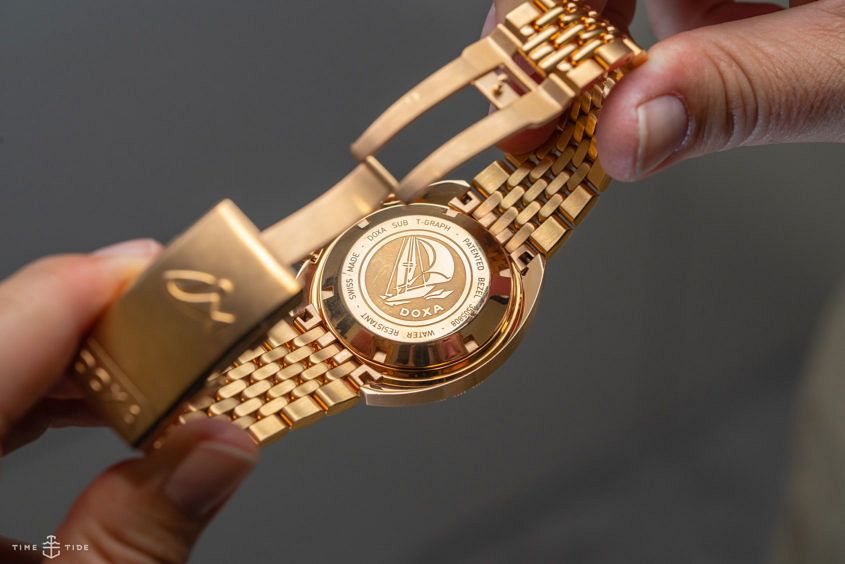 I'm not sure the world needed a $70K USD gold Doxa (worth noting here that a solid gold Rolex Daytona is around $45K AUD), but it's kind of a better place for it. Maybe?