We don't hear too much about Alpina, but the new Alpina Startimer Pilot Heritage Chronograph line is one of the more exciting vintage-style releases this year. This is why.
Aside from having three equally appealing dial colour options, the monopusher movement and case geometry adopted by Alpina for this release is particularly noteworthy and makes for a refreshing change from the more common, round-case chronographs that dominate the scene. All three models boast wonderfully angular case profiles and lugs, the lines of which are reminiscent of a high-performance concept car (yes, I know we're talking about a pilot's chronograph, so what). However, the combination of polished and satin finishes helps temper some of the aggression of the case, bringing the design comfortably into classy-sporty territory.
There's a lot to like about the price, too. At 2895 euros (that's over four-and-a-half grand in Aussie dollars at the time of writing), these new Alpinas are playing within a hyper-competitive price bracket. So aside from being very attractive, vintage-inspired pieces, what else is being offered?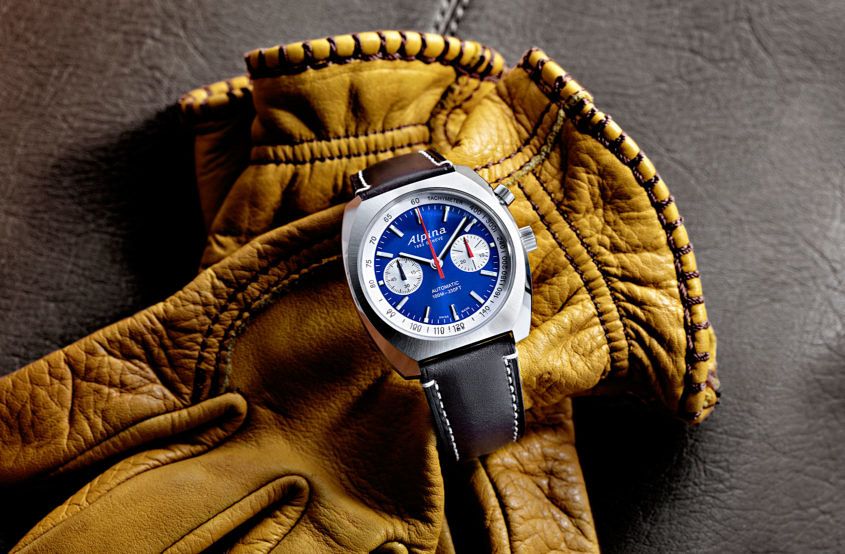 Encased within the stylish exterior is a new "in-house" AL-727 calibre: an automatic monopusher chronograph movement designed specifically for Alpina by La Joux-Perret. Owner by Citizen (which also owns Alpina), La Joux-Perret is a Swiss movement manufacturer that is deeply embedded in the fabric of Swiss watchmaking – having been a supplier of movements to a large number of renowned Swiss and German brands, as well as collaborating with Sellita on the development of ebauche movements. As the predecessor to the modern chronograph, the monopusher function is deeply embedded in the history of horological innovation. As is the norm in the watch world, the older and more redundant a technology is, the more sought after it becomes. Therefore, modern releases of the monopusher complication tend to appear in either very expensive or very dressy watches.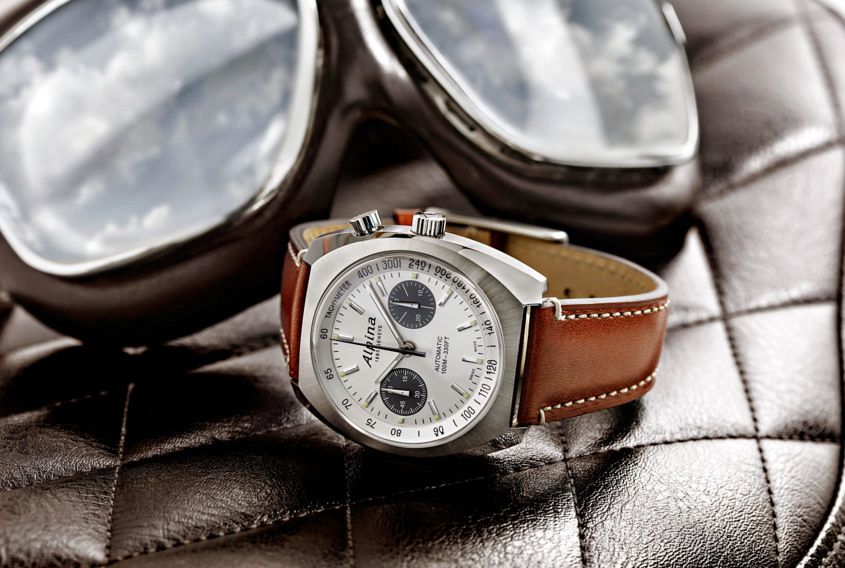 Viewed in this context, the price tag becomes easier to swallow. For just under $5000 AUD, Alpina is offering a sporty monopusher chronograph in modern sizing, in three colours and 100m of water resistance. With this release, Alpina is demonstrating its maturation as a player in a higher price bracket, providing some very viable options to a collector looking for something a bit different.