Editor's note: For many watch enthusiasts out there, including me, one of the biggest problems we can come across is timepieces that are just too… big. I'll freely admit it: I've got dainty wrists, and yes, it's a problem. Luckily, though, watchmakers are catching on that there are more than a few individuals like me who are slight of hand. As a result, we're seeing more and more timepieces being released that fall in the widely recognised Goldilocks zone of 36 – 40mm watches, which is a good thing.
This has, however, caused a bit of an adverse problem for people with larger than average wrists, who are noting that it's harder to find a good-looking wristwatch that actually suits them. Take Daniel, for example. He'd always wanted a Zenith El Primero, but had never been able to find one that could actually look good on his gargantuan lower left arm. Daniel thought all was lost … until a chance encounter at a local Zenith AD.
When did you first see/hear about it?
When I first started going down the rabbit hole about chronograph watches. The El Primero is, in my opinion, the Mac Daddy of automatic chronos, and ever since I found that out, I've wanted one.
Any story behind the purchase?
The trouble with wanting the El Primero has always been finding a model that was right for me. You see, I've got really thick wrists, so your average 38 or 42mm El Primero just looks like a toy watch on my tree trunks. I'd pretty much resigned myself to the fact that I wouldn't be able to find one that was right for me. Anyway, I found myself in Monards on Collins Street [in Melbourne] one day, and got talking to Bernard. I lamented my issues to him, and he just stared at me and smiled, before saying, "I'll be back in a second", and dashing out the back of the store.
He came back a few moments later with an El Primero that I didn't even know existed, let alone seen in the metal. It was 45mm … aka my perfect watch. I gawked at it in disbelief, before grabbing it off the display tray and fastening it to my wrist. It was perfection. I bought the Zenith right then and there, and haven't regretted it once.
What was the deciding factor?
The size. Bernard explained to me that this El Primero was actually really quite rare, and had only been made for one production cycle for select markets like the US and Australia, because western markets traditionally prefer a larger watch. Ref. 03.2520.400/69.c713 is my hero, I couldn't wear this iconic namesake if it wasn't for this watch.
Any surprises?
The radially brushed, silver dial – it's a stunner. And I love the three sub-dials in contrasting colours. Oh, and the red chrono seconds hand, it's playful and fun, and makes sure the watch never feels too sobering or boring.
When do you wear it?
All. The. Time. It's pretty much my daily, although it sometimes loses out to my Bucherer Tudor Black Bay Bronze. But, for the most part, if you see me out in the wild, I've got this bad boy on my girthy wrist.
How does it feel on the wrist?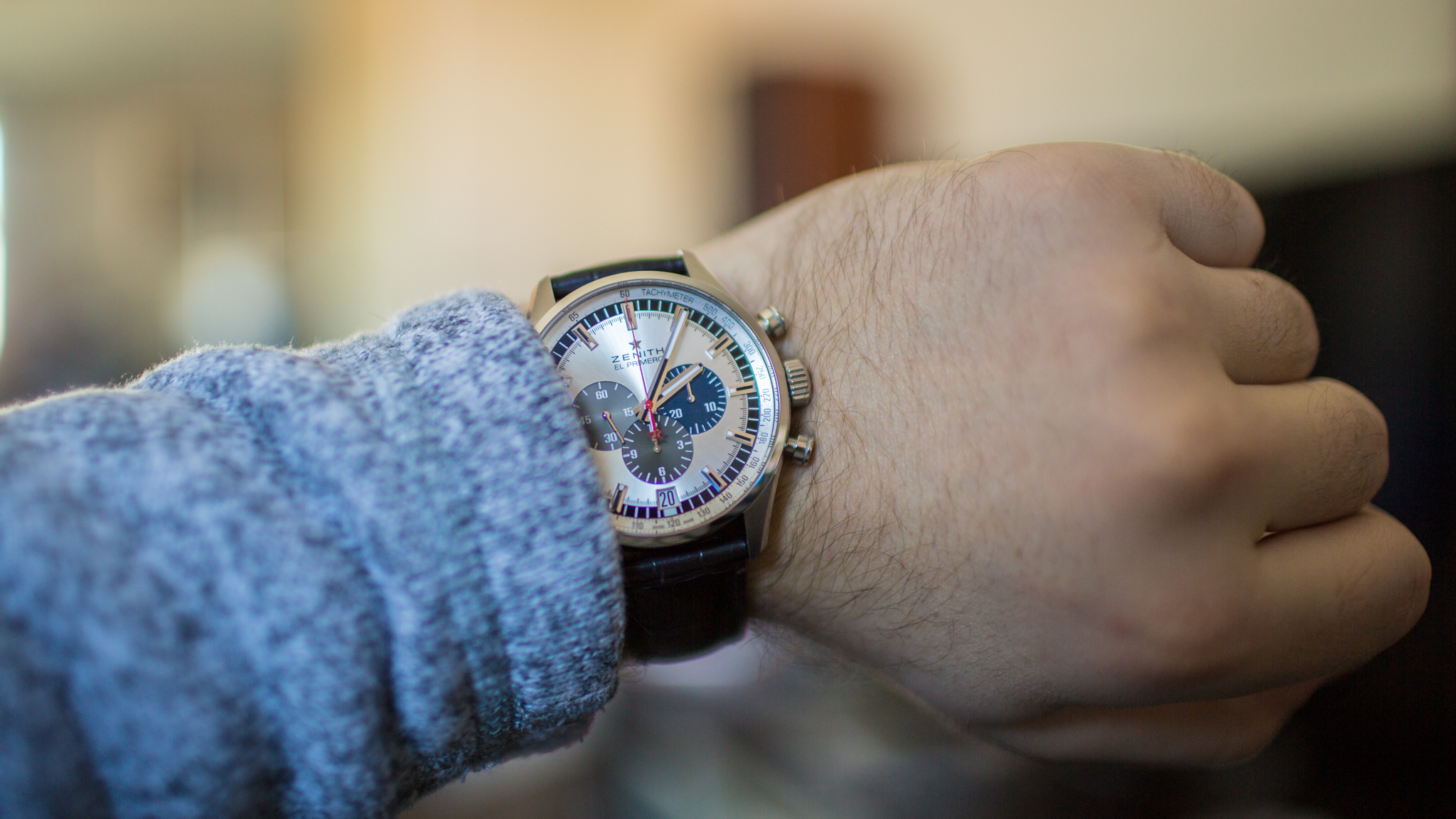 Amazing, I love it. Like I said, the XL sizing suits me down to the ground, it doesn't feel too heavy or cumbersome. It just feels like it was made for me. I'm smitten with this watch, and I'm never going to sell it.