Over the next two posts, we'll be showing the final additions to the "Watch & Act!" Auction.
Based out of France, Baltic Watches have carved themselves a niche in producing watches inspired by the second half of the 20th century, with a range of genuinely attractive references that have proven themselves to be hugely popular with watch enthusiasts around the world. After the roaring success of the Bicompax chronograph release, they immediately began work on their vision of a diving watch, which resulted in this Baltic Watches Aquascaphe Prototype.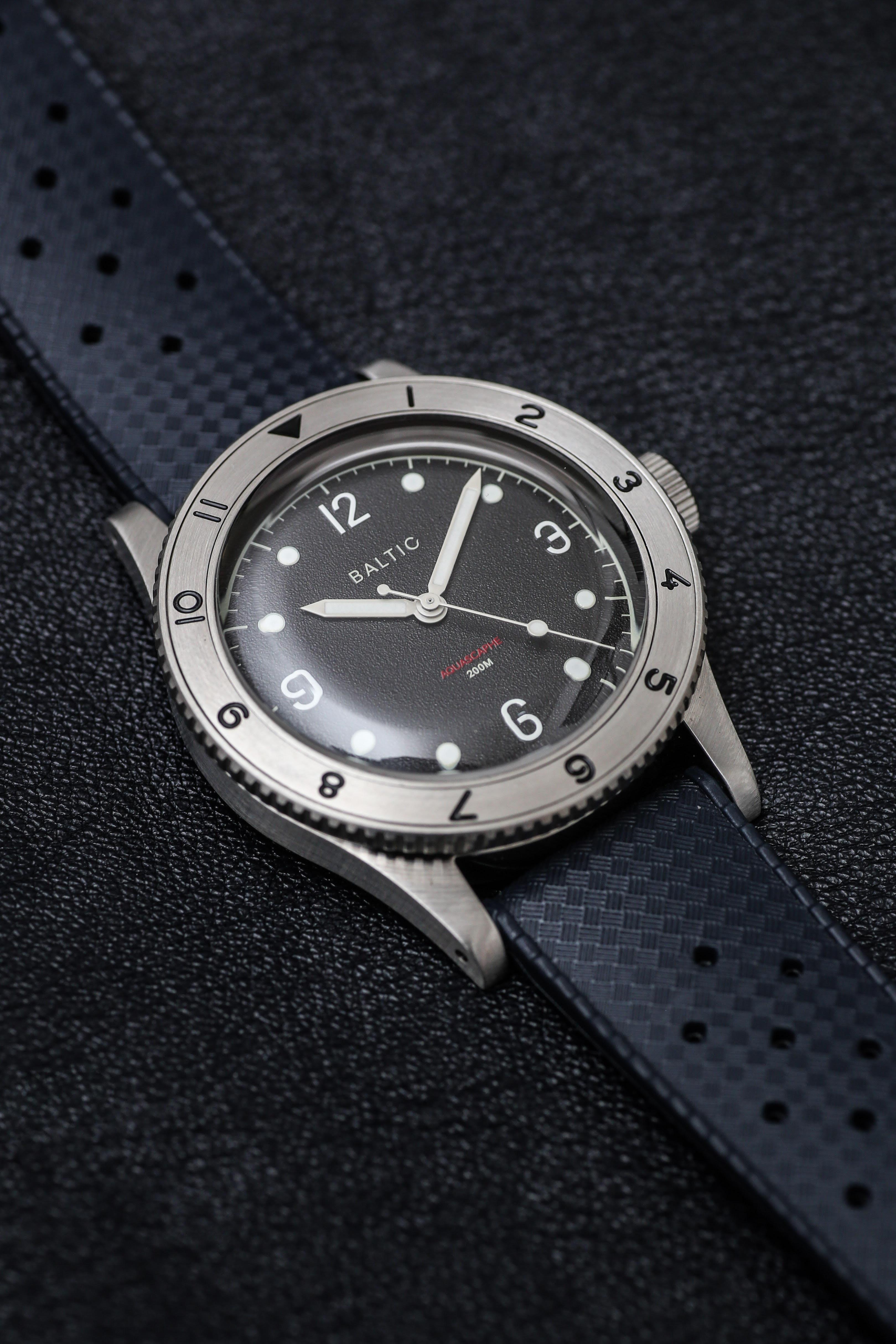 While several elements of the design were changed for the final production model, this prototype expresses the no-nonsense restraint of a vintage tool watch that was built with a specific purpose and intent. The 3, 6, 9 style of dial was let go in favour of arrow markers at the cardinal points of the dial in the eventual production piece, but the prototype design reminds of the legendary tool watches of the '50s and '60s that are so collectible today. It is through the enormous generosity of the team at Baltic Watches that we are able to offer this Aquascaphe Prototype for sale, and it has also been customised with an engraved caseback to communicate the cause it is supporting, featuring the "Watch & Act!" logo and koala. We give our thanks to Baltic Watches for reaching out and offering such a special watch in their own company's history in an effort to raise funds for the Australian bushfire crisis.
What we like about it
Here's a question for you: how often do you see a prototype watch that never made it to production? Answer: very, very rarely. Now, here's another question for you: how often do you get the chance to buy a prototype wristwatch that never made it to production? Answer: almost never. But that's exactly what Baltic is offering with their donation to this charity auction – a Aquascaphe Prototype, replete with a unique "3,6,9" dial, that never made it to production. Amazing and seriously cool.
Features
Manufacturer: Baltic Watches
Model Name: Aquascaphe Prototype
Year: 2018
Reference: Aquascaphe Prototype
Material: Steel
Dimensions: 39mm diameter, 12mm thickness
Calibre: Miyota 9039
Bracelet/Strap: Rubber
View the lot right here.