VIDEO: Top 5 Watches of 2021 Under $1000 (Part 2)
Fergus Nash
Ok, so maybe having two top 5 lists instead of a single top 10 is cheating a little bit, but each of these watches deserves an equal share of the limelight. In the previous list, the brands were playing it quite safe. Everyone loves a good Casio, and Baltic's looks are universally loved, but what about some watches that you're not likely to see on anyone else's wrists? Here are five more great watches under $1000, that may turn a few more heads. (You can find the first five here).
1. Furlan Marri Chronograph
A debut campaign funded within a minute, and Patek Philippe collectors sharing content on IG, The Furlan Marri Chronograph is the Kickstarter success of 2021. Andrea Furlan and his partner Hamad Al Marri proves that a savvy sense of mid-century panache and curated details is the path to a successful debut. The five goldilocks-sized 38mm references are powered by the solid Seiko VK-94 calibre, with an air of seductive elegance that punches leagues above the accessible price.
2. Unimatic U1 Classic
The entire arsenal of Unimatic has a certain mission-tough look, and a minimalist mix of vintage and modern. No other brand manages to exude the vintage diver's vibe with a sharp twist of Italian tailoring for the wrist like Unimatic. A naked, smooth clicking bezel sits in a compact, Leica-like case which is stubby and ergonomic, and the dial is an ABC of tool-watch legibility.
3. Swatch Bioceramic Collection
In the past, Snoopy's recognisable face has popped up on watches for Omega. Timex and Bamford Watch Department, so Swatch's latest Peanuts collaboration will arguably be the most welcomed collection yet, because of its accessible price point. Featuring the whole gang, every watch in the collection is water-resistant to three bar and offers a quartz movement, a 41mm case made of a bio-sourced material and a silicone strap. The design is where each piece differentiates from one another, with Schulz's archival drawings of the characters injecting a unique personality to the dials and straps. Read more
4. Seiko SNE577P Black Series Tuna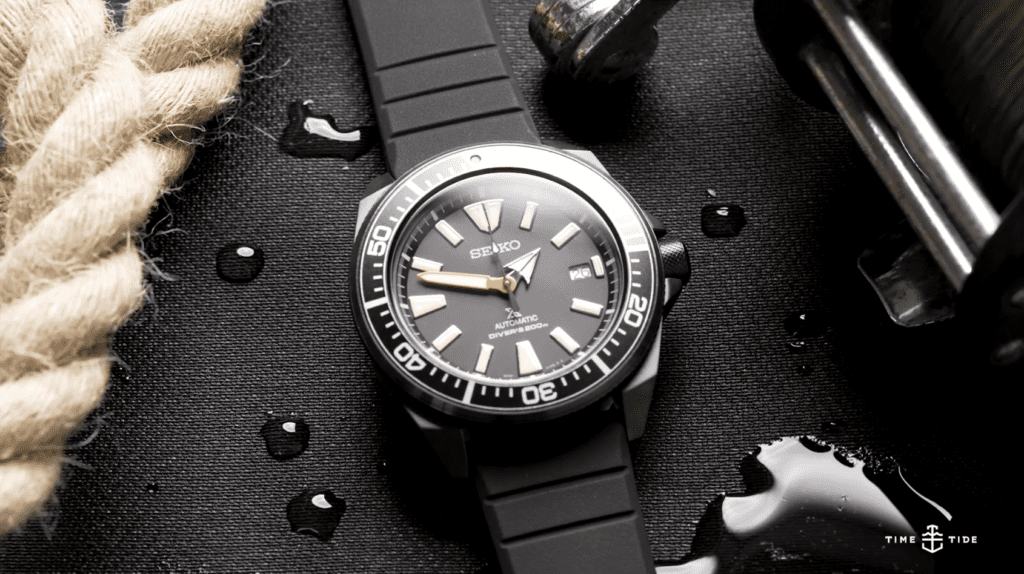 If you are looking for a stealth entry-level watch to add to your collection, you may want to consider one of the latest watches to enter Seiko's collection: the Seiko Prospex Black Series Limited Edition Tuna SNE577P. It features a matte black 200 metre water-resistant case, with a screw-down crown for added security against moisture. While it is 46.7mm in diameter, the Tuna case is highly wearable with lug-to-lug dimensions at 54.8mm. Read more
5. Studio Underd0g Watermel0n
Studio Underd0g have a refreshingly playful approach to watchmaking. By adding fresh colours and humour suddenly we're into unknown territory. Richard Benc, the founder of Studio Underd0g, clearly has a sense of humour. The collection includes fresh ocean blues, monochrome formality and an ultra-fresh watermelon-flavoured popsicle. But all come with a 38.5mm case and '40s style pushers on a watch that's driven by a resurrected manual movement from the '50s and perched upon a hand-stitched leather strap.