Two Rolex Daytonas owned by Paul Newman and a full-set Comex Sea-Dweller headline Sotheby's Important Watches auction on June 9
Zach Blass
Some people think you need to wait for Watches & Wonders to see new watches, but this June in New York, there are dozens of pieces seeing the light of day for the first time in decades. Over at Sotheby's New York, two auctions are bringing out some heavy-hitting heroes. In the Important Watches Sale on June 9, extraordinary watches like Paul Newman's last Daytonas, an undiscovered "pink-on-pink" Patek Philippe 1518, and the Captain of Apollo 13's personal Speedmaster will be finding new homes. At the same time, running from May 31 to June 15, Sotheby's is also hosting their Fine Watches online sale – which showcases a slew of exceptional "sleepers" you might miss. So we went over to the auction house's Upper East Side headquarters to go hands-on.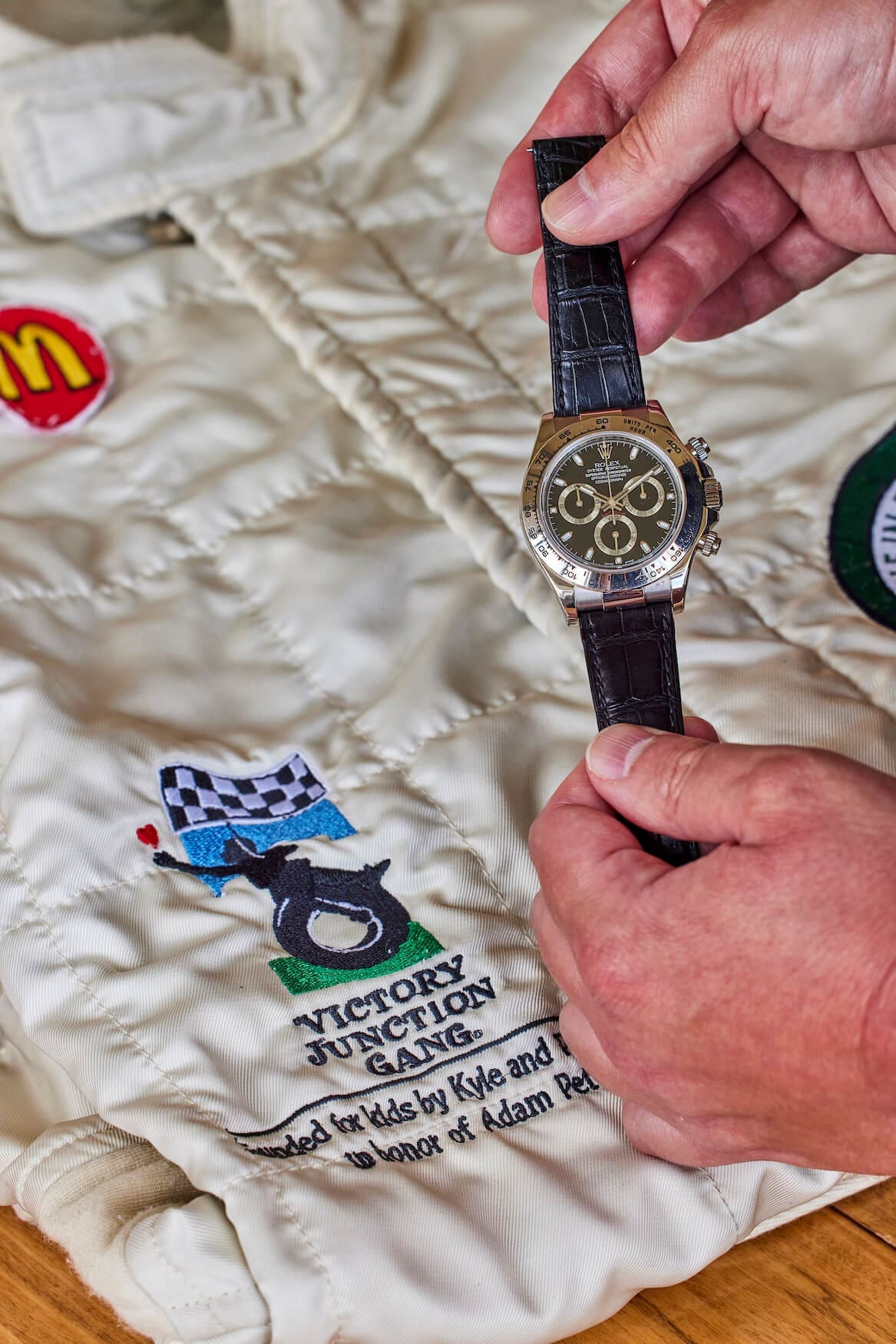 For the Important Watches auction, "important" is an understatement considering the fact that two Paul Newman-owned Rolex Daytona watches will be up for sale. For that auction I want to dive into a few heroes of the lot catalogue with incredible backstories, but for the Fine Watches auction I am going to switch things up and explore five of my sleeper picks that you will not want to miss.
It is a lot to go through, so for now, I am kicking off with the three heroes of the Sotheby's Important Watches Sale going live June 9.  In part 2, to be published soon, you can comb through my five sleeper picks.
Two of the last Rolex Daytona watches owned and worn by Paul Newman
Rolex 'Zenith' Daytona ref. 16520 presented to and worn by Paul Newman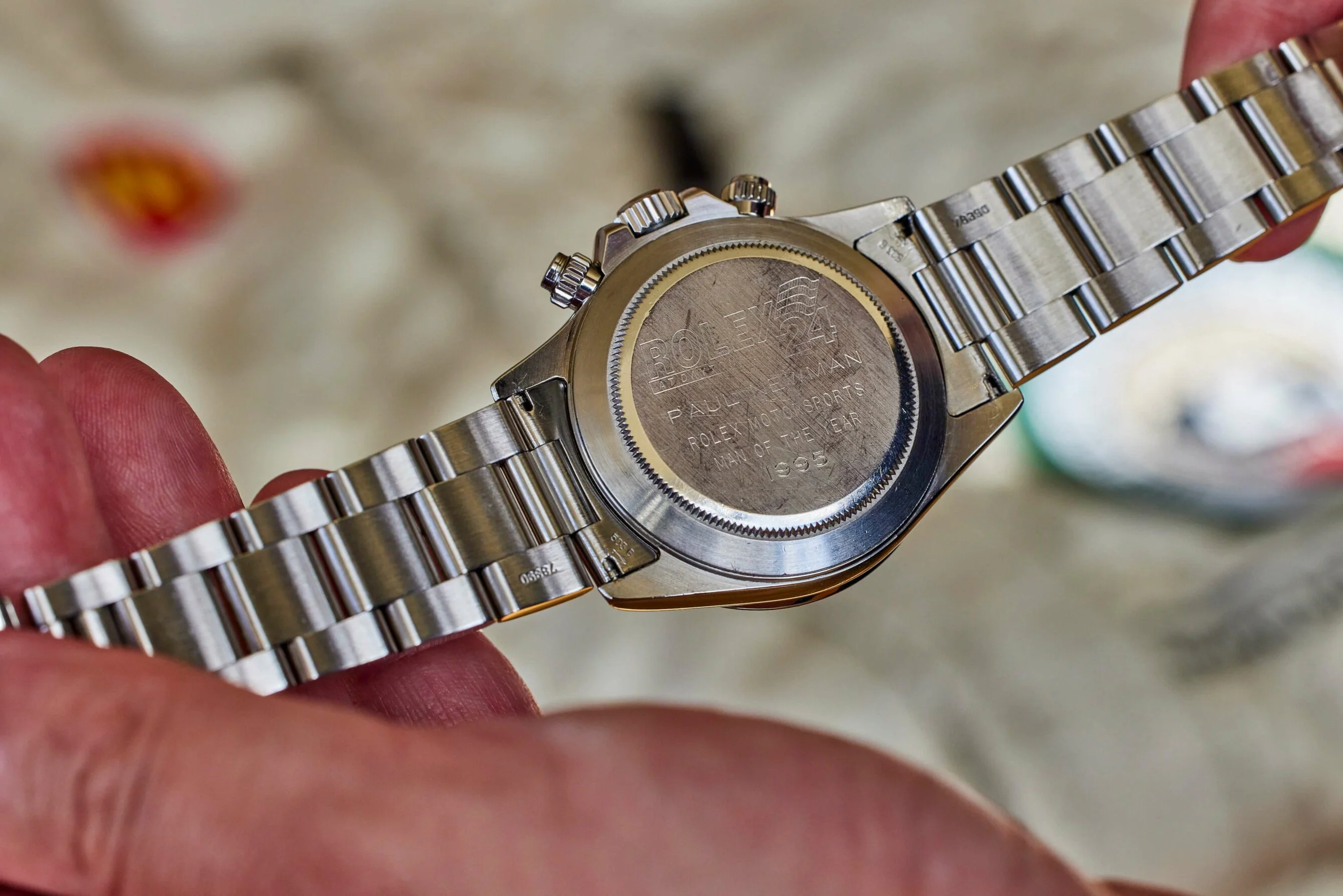 What I really like about the two Paul Newman Daytona watches that Sotheby's will be hammering off is the fact they are not your typical Paul Newman pieces with exotic panda dials. This ref. 16520 is even more of a standout due to the fact its caseback does not have an engraving from his wife Joanne Woodward commenting on how he should drive – the engraving it has tells a different story. This particular Daytona was presented to Newman after winning the GTS-1 class 24 hours of Daytona endurance race in 1995. This watch not only commemorates his win, but also that fact he was named the "Rolex Motorsports Man of the Year 1995", a title that's engraved on the casebook alongside the logo of the race and his name.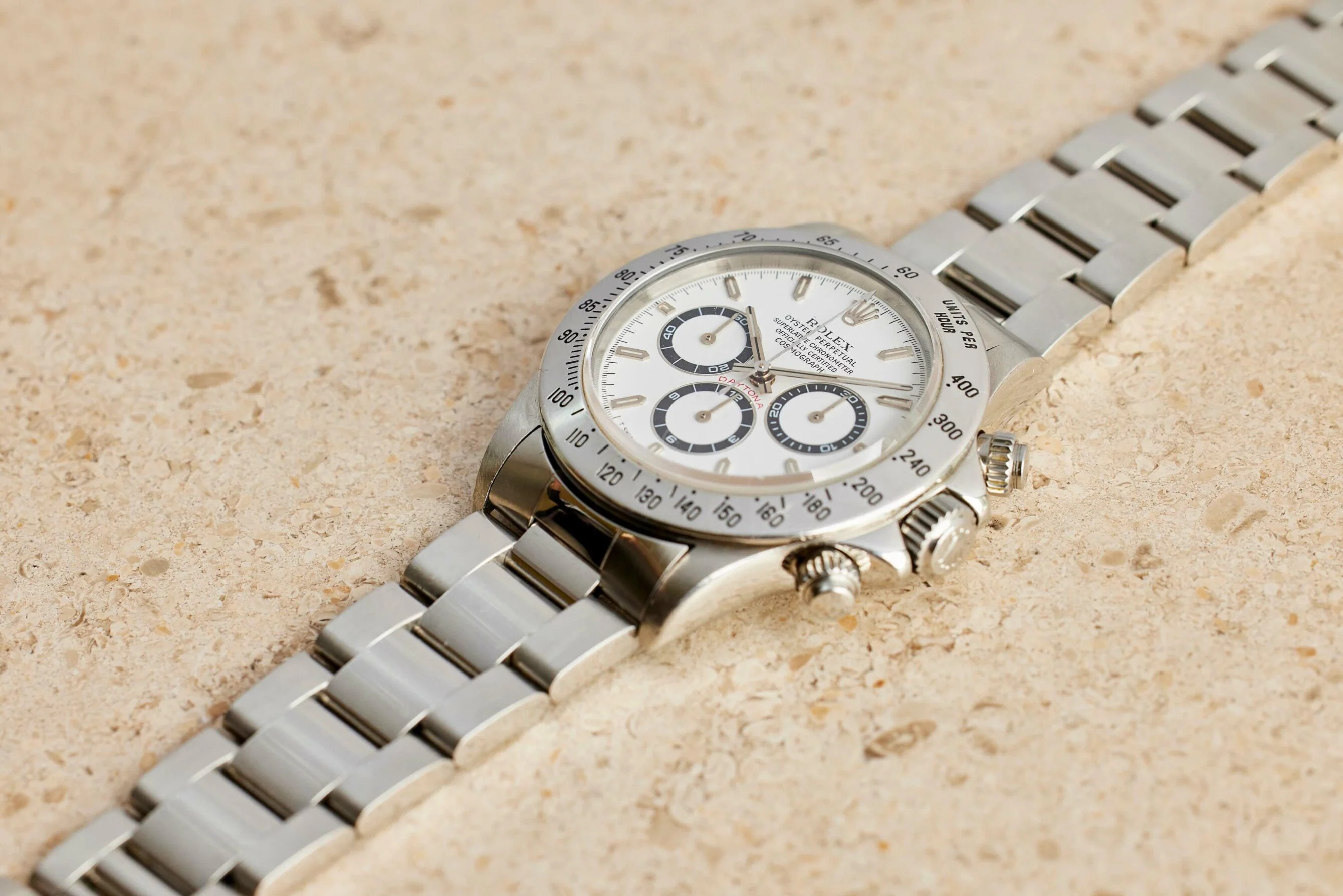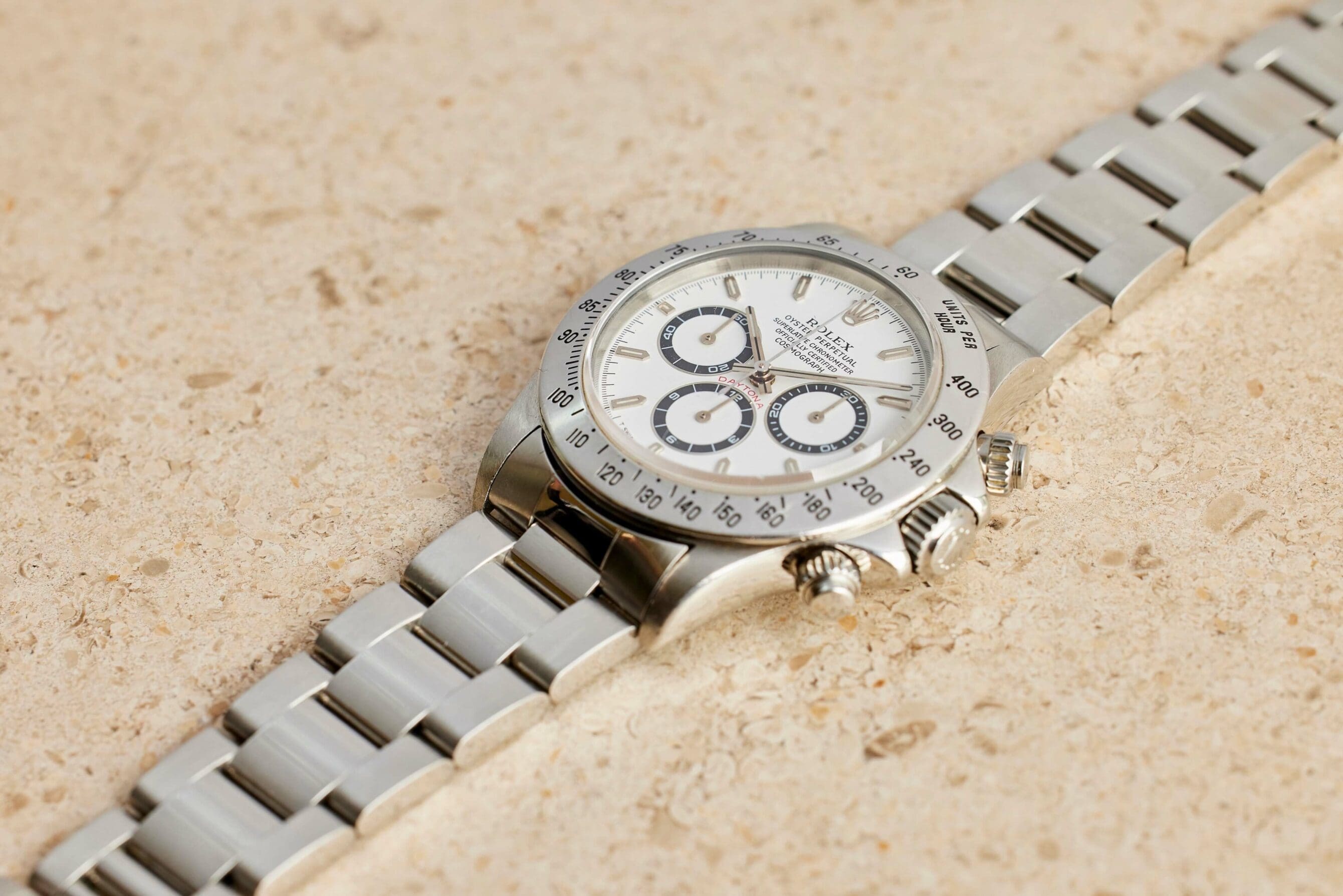 Sotheby's explains that the watch first went up for auction in 1999 during Antiquorom's "Famous Faces" sale. Well known for his philanthropic work and for founding American food company Newman's Own that donates all of its after-tax profits to child-focused charities, Newman put his prized Daytona up for sale to benefit his charity organisation, The Hole in the Wall Gang, which provides medically supervised summer camps and programs free of charge to children with serious illnesses. Revealing how much the watch market landscape has changed, this headlining lot in 1999 achieved a US$39K winning bid – which, at the time, was the most expensive Daytona ever sold at auction. By today's standards it is an absolute bargain considering that a standard ref. 16520 Zenith Daytona hovers around US$30K – US$40K while this lot sits between US$500K – US$1M (and it could easily go for even more).
Now, you might be thinking so Paul only had the watch for four years? Well, it turns out that the watch was likely purchased by a friend or loved one at the auction and returned to Newman as he can be spotted wearing the watch many times in later years – notably after winning the Champ Car World Series Grand Premio Tecate in Mexico City back in 2007. You can tell the watch was well-loved and by no means in pristine condition. The lines of the case are still present, and the hairline markings throughout the case and bracelet offer a sense of character that proves you are truly wearing a watch that Newman often wore.
Estimate: US$500,000 – US$1,000,000. Learn more here.
Rolex Daytona ref. 116519 – Paul Newman's last Daytona gifted to him by Joanne Woodward
Both lots have been consigned to Sotheby's by Joanne Woodward personally but, of the two, only this ref. 116519 was gifted by Joanne to Paul. In fact, this particular Daytona not only is the last Daytona she gifted to Newman, but also the only Daytona in a precious metal. Of all Paul Newman's personal Daytona watches, this is the most modern with a production date of 2006. Before his death in 2008, Newman can notably be seen photographed wearing the watch while watching his Newman-Hass team race at the Indy 500 and during his famous Barbara Walters interview in 2007, as well as in 2008 taking his final laps at a private event at Lime Rock Park on August 13, 2008 just over a month before his death. This is truly the last Daytona the legendary actor ever wore.
His wife Joanne's inscriptions on the casebacks of the Daytonas she gifted him are known for their recurring theme of wanting him to be safe while driving and racing. The first of the Daytonas gifted to her husband was inscribed with the message "Drive Carefully, Me", the next "Drive Slowly, Joanne", and this last and final Daytona "Drive Very Slowly, Joanne".  Ultimately each watch conveys her enduring love for her husband throughout their 50 years together. Like the previous "Zenith" Daytona, the condition of the watch can be described as worn but loved with minor markings that add character rather than detract from the integrity of the timepiece. As it was put by Vice President, Head of Important Watch Sales and Specialist Leigh Safar: "These very special Daytonas worn by Paul Newman embody the everlasting love he shared with his wife, Joanne, as well as his love for racing. It represents a part of his legacy marrying the worlds of Hollywood and motorsport – and injects a bit of that romance to the world of watches."
Estimate: US$500,000 – US$1,000,000. Learn more here.
A museum worthy Rolex 'Comex' Sea-Dweller ref. 1665
Double-signed Rolex watches are among some of the most coveted watches in the world. But within this segment, few, if any, are coveted more than Rolex watches produced for Comex divers. For those unfamiliar, Comex is a French company that specialises in deep diving and engineering and is celebrated for their pioneering innovations in regard to deep diving technologies and saturation diving overall. It was founded by Henri-Germain Delauze in 1961, and I mention Delauze because this circa 1978 "Comex" Sea-Dweller was gifted by him to the original owner of the watch, Jessie Sanders, in recognition of Sanders' efforts during the testing of their hyperbaric chamber.
The watch, now consigned by the original owner's family to Sotheby's, is a collector's dream, with a full set of accessories that completes the picture of its Comex origins. Sotheby's explains: "The lot is accompanied by an incredible suite of effects that merit their own value. Jesse Sander's Comex business card, a framed Comex Services Special Meritorious Award for Engineering Innovation, Sander's original Comex windbreaker and hard hat, just to name a few."
The watch, I can attest, is in great condition which I would once again describe as "worn but loved". The aluminium insert of the bezel has some minor markings, but has faded into a rich dark navy blue colour that pairs very nicely, by coincidence, with Sanders' blue Comex windbreaker. Considering the lot as a whole, both the watch and included historical accessories, I have never seen a richer example of a "Comex" Sea-Dweller for sale. The set really is museum-worthy, and it was an absolute thrill to carefully try on not only the watch but the windbreaker as well.
Senior Vice President, Head of Online Sales and Senior Specialist Richard Lopez flew to meet the family and record it's incredible story. Richard Lopez explains: "Beyond the watch itself, the family was kind enough to provide us with incredible period ephemera from Mr Sander's time at COMEX. Some of these item's include his Comex business card, his Comex Services Special Meritorious Award for Engineering Innovation, as well as Sander's original Comex windbreaker and hard hat. With watches like this, provenance is everything and we're proud to bring it to light and tell this story."
Estimate: US$100,000 – US$200,000. Learn more here.
The Sotheby's Important Watches live auction will be held June 9, 2023 at 10:00 AM EDT. You can head to the overview page here.