Sinn is a brand that is stealthily emerging from the shadows. The Frankfurt-based manufacturer favours slow incremental changes to their product line, making their watches better every year, but never reinventing the wheel as they go about it. This year, the new collection has looked to improve on a few older references, as well as introduce something a little bit different from the robust utilitarian watches we are used to seeing from Sinn. Made up of eight new watches across three different collections, it's clear Sinn has chosen to focus their attention on quality over quantity in 2020, a decision that the cult of enthusiasts who follow the brand will no doubt be delighted by. Let's take a closer look at what they have on offer.
Sinn U series dive watches, made from submarine steel, and now in a practical smaller size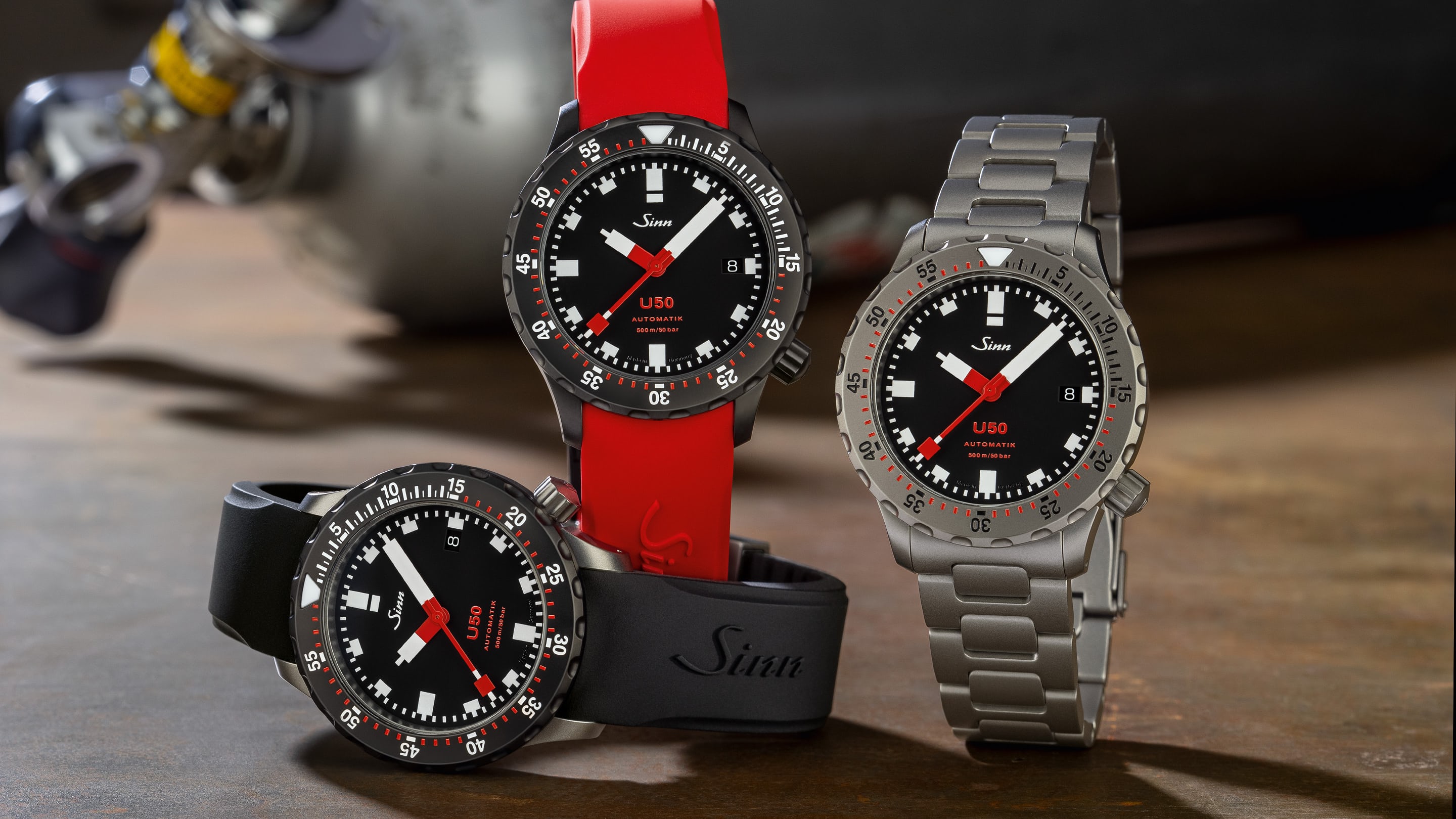 If there's one memorable quirky fact about Sinn as a brand it's that their impressive diving watches are produced in the same special steel used in the hulls of submarines. This steel was developed by the large engineering firm ThyssenKrupp to be used in the non-nuclear submarines of the German navy, and has the material benefits of being 1.55 times stronger than 316L steel (commonly used in watchmaking), is very resistant to saltwater corrosion and has impressive ductility. All things your dive watch could actually benefit from.
This new U series collection is made of the U50 (steel), U50.S (steel with black steel bezel), and the U50.SDR (full black steel). The collection was previously only available in 44mm and 47mm case sizes, however this year Sinn has responded to feedback around sizing and has produced all three new watches in a 41mm case diameter. Not only are the watches a great diameter, but they also offer a fairly slim profile for a dive watch with 500m of water resistance, measuring only 11.2mm tall. With appetite for more modestly sized watches increasing over the last few years, these are sure to be very popular among Sinn fans, and even those just looking for a really good dive watch.
Sinn enters the Goldilocks zone, with the 1739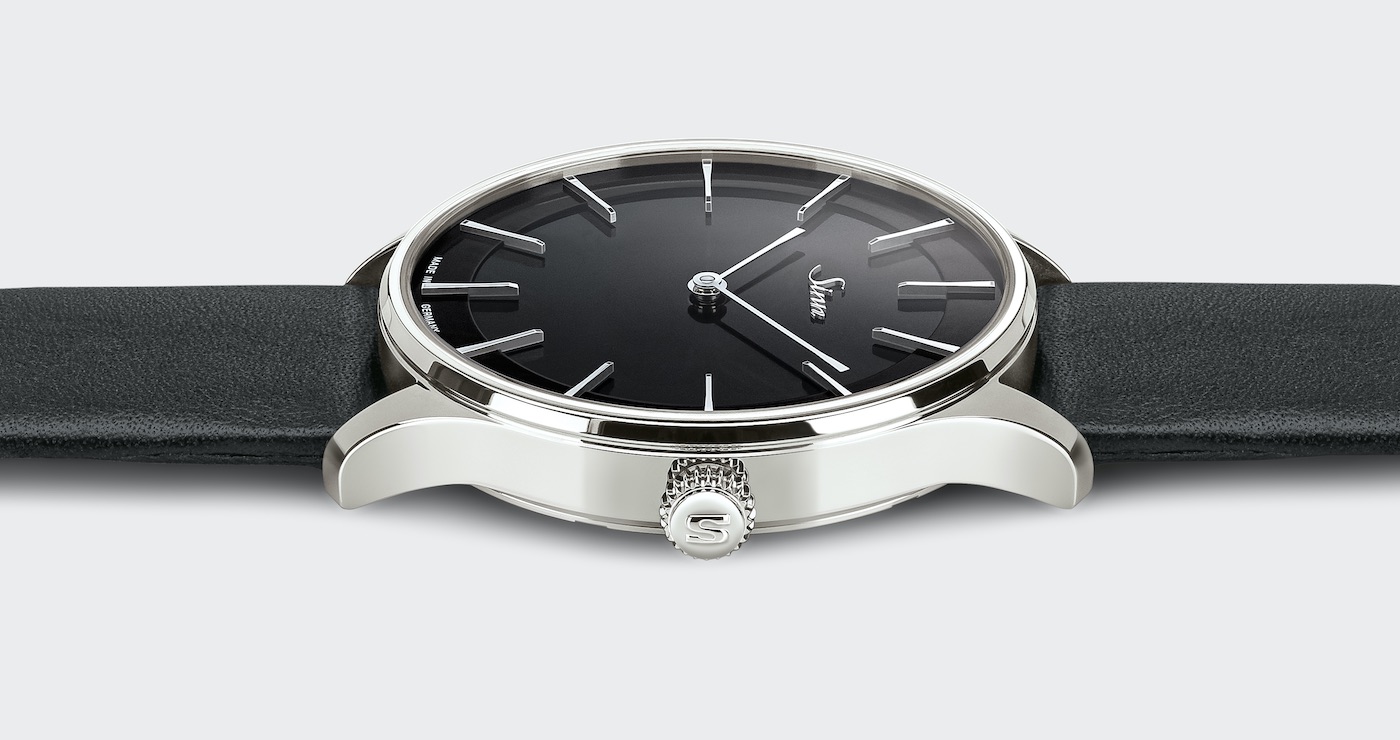 For a brand known best for their incredibly hard-wearing tool watches, this collection is a welcome change of pace from Sinn in 2020. The new collection sits in the Goldilocks zone of 39mm cases, and offers a cleanly refined dress watch that is an exercise in minimal dial clutter.
The stick hands and hour markers (each of which are slightly flared at their outermost point) are non-invasive and allow the focus to be on the sunburst brushed and stepped dial. The step on the dial traces the path of the minute hand, offering a quick visual reference point.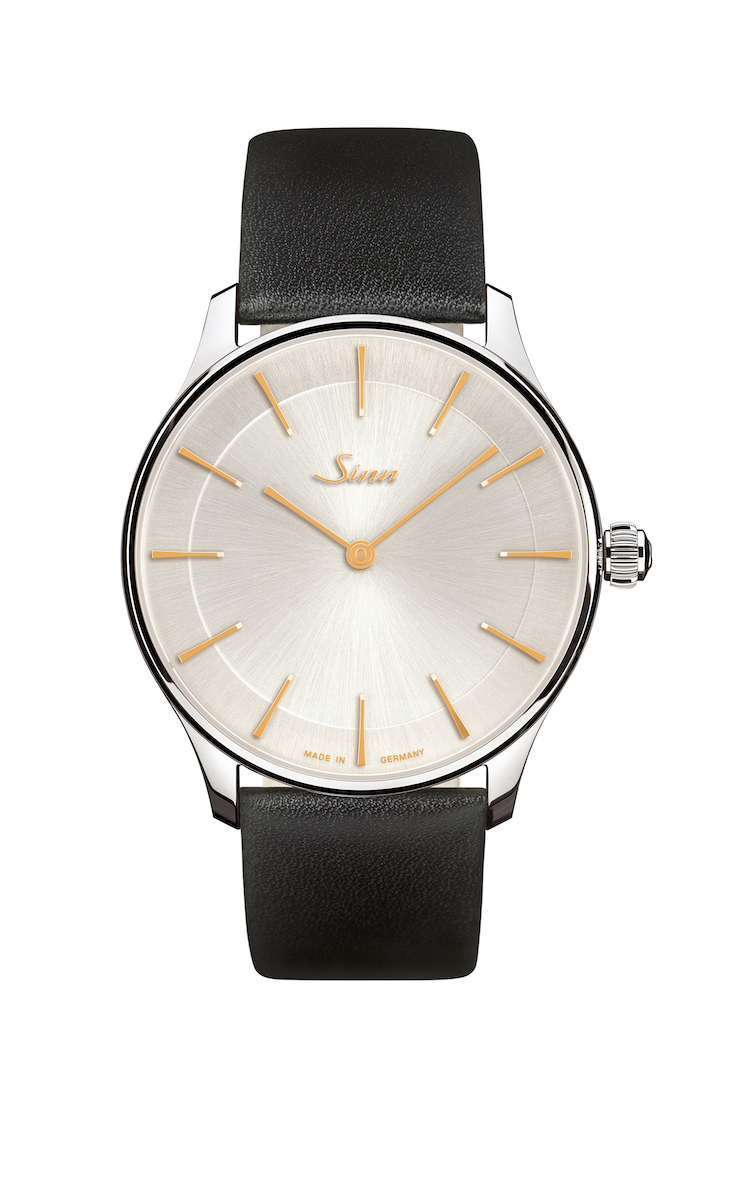 The only dial that isn't sunburst finished is the rhodium-coated 1739 Heimat dial, which references the traditional cider-drinking glasses of Frankfurt, known as Gerippte. This reference also features Roman numeral hour markers and elegantly angular sword-shaped hands, offering a more classical watch than the plainly minimal others. Always focused on function as well as form, Sinn has ensured genuine everyday wearability with these slightly dressier numbers, ensuring they are water resistant to 100m.
Sinn 556, dressy pilots with a handy new update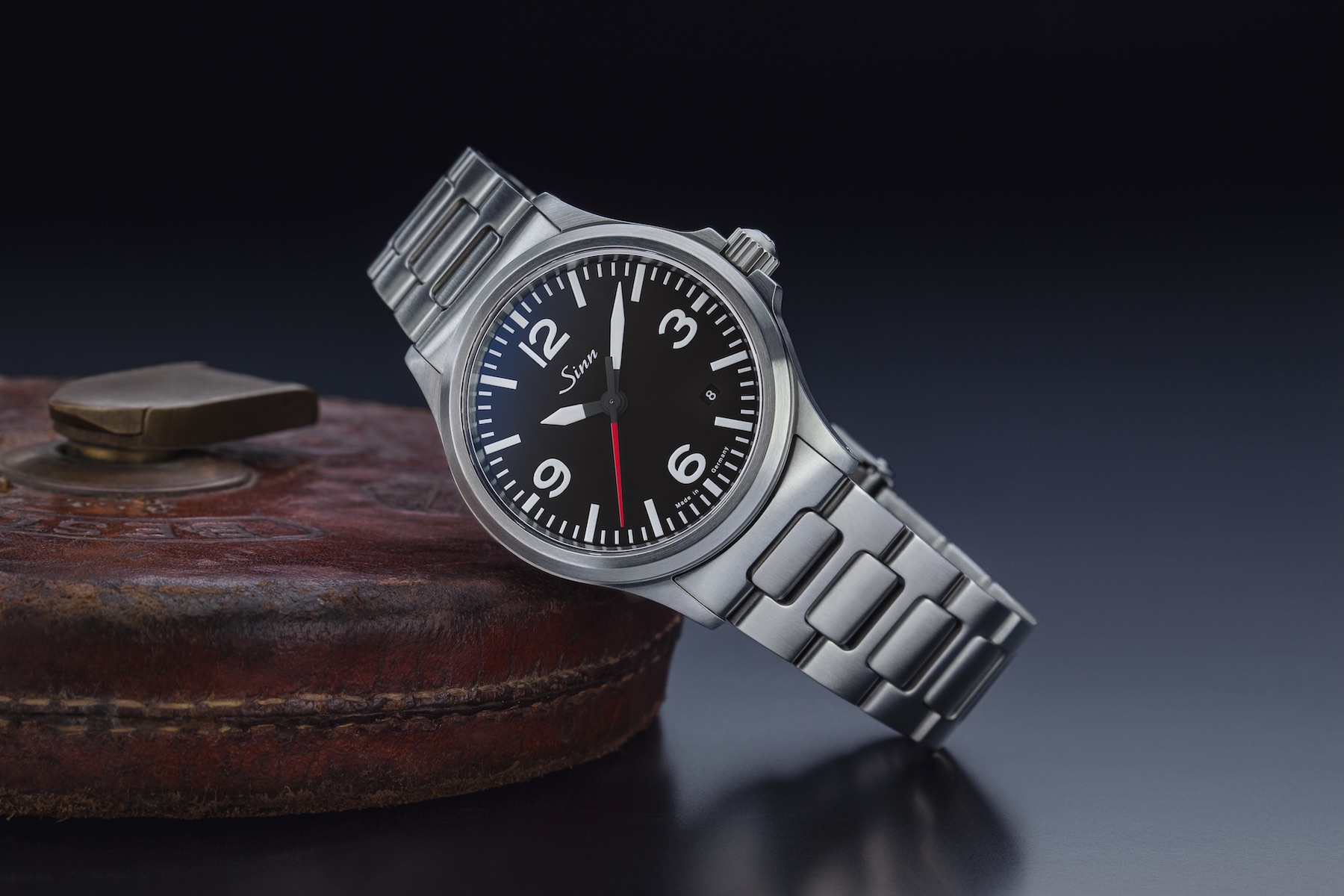 The Sinn 556 family is a more dressy take on the classic pilot's watch, with boldly legible dial markers and hands that pop off the black dials.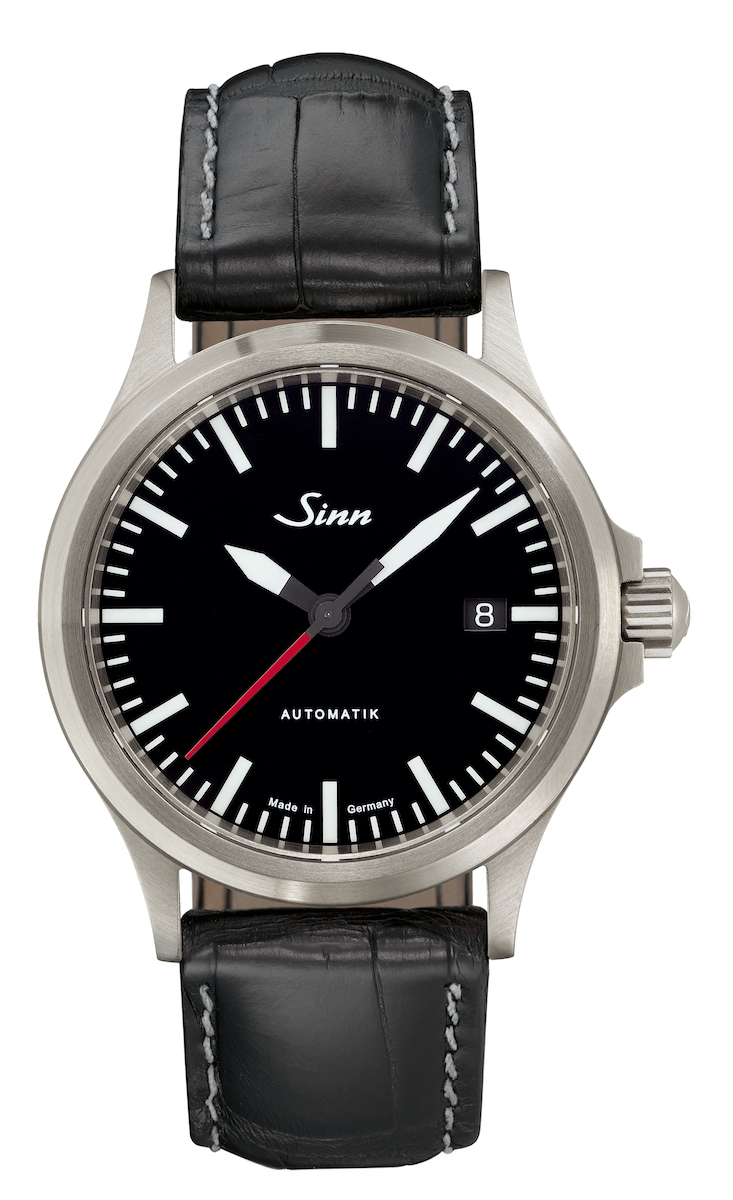 What makes these two new watches different from the rest of the 556 family is the RS designation (556.A RS and 556.I RS), which stands for Red Secondhand. It's a clean and clear taxonomy that we have learned to love from Sinn, and offers another element of contrast against the black and white of the rest of the dial. The watches are cased in 38.5mm of brushed steel, offer 200m of water resistance and are available on either leather strap or brushed steel bracelet.