Should you shower with your Apple Watch? Or any water resistant watch for that matter?
Zach Blass
Recently I stumbled upon an article from ScreenRant where they delve into whether or not it is safe to shower with your Apple Watch. Showering with your watch is a hot and steamy discussion within the watch community. On Clubhouse, for example, I have encountered collectors who are vehement advocates for both sides. Some like myself would never dare to unless absolutely necessary, while others can't imagine taking a shower without their holy trinity sports pieces. To clear the air a bit on the issue, let's dig into water-resistant watches and the potential dangers of showering with them.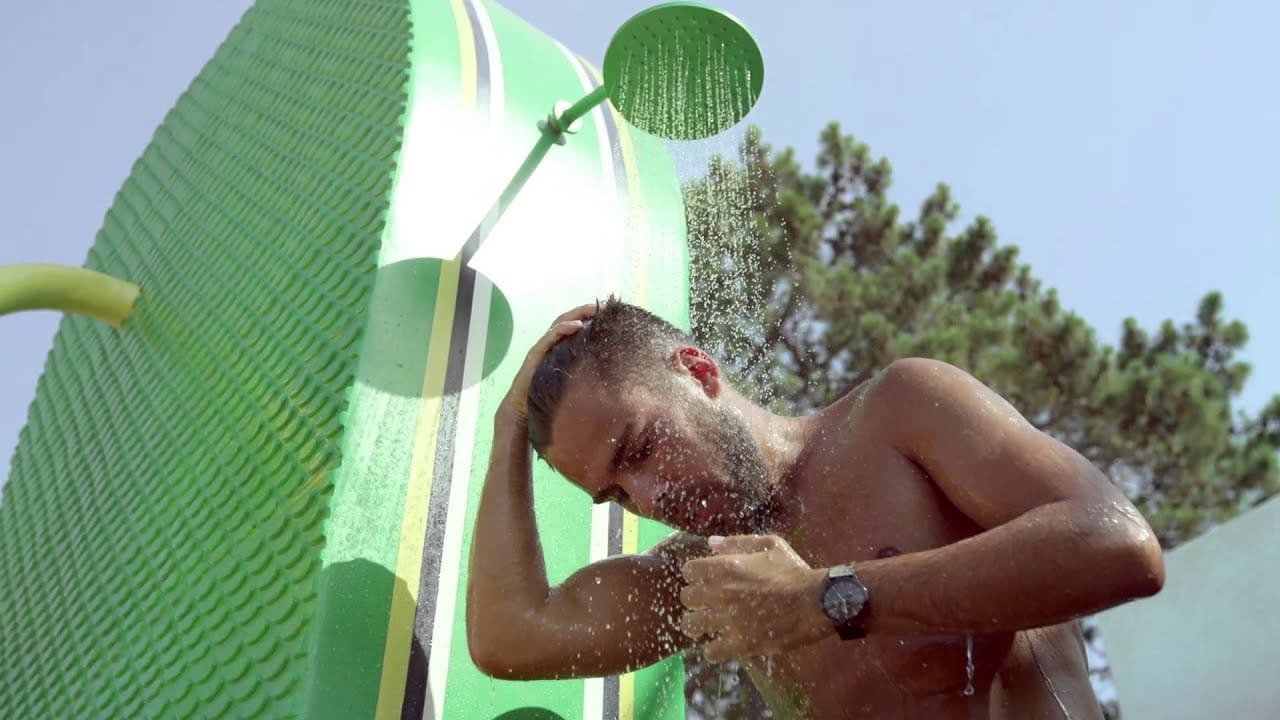 30 metres and below…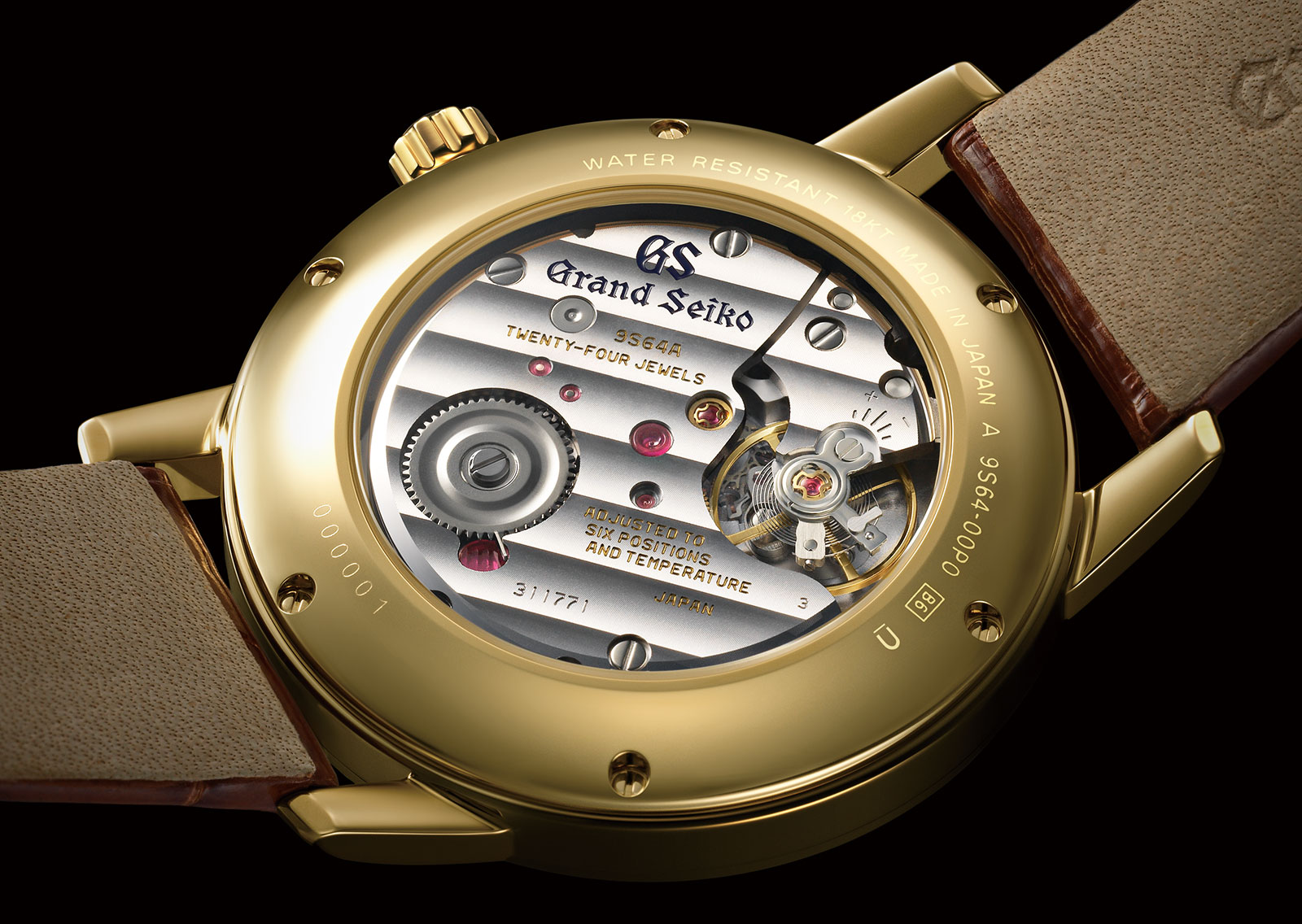 The original Apple Watch was not billed as a swimmable watch, that specification did not arrive until the Series 2. The first Apple Watch had an IPX7 water resistance rating, which meant it theoretically could survive being submerged in 1 metre of water for 30 minutes. It was not recommended to shower with the watch at all. Most splash resistant watches are 30 metres water-resistant, and even at that depth rating are not recommended for any water activity beyond washing your hands.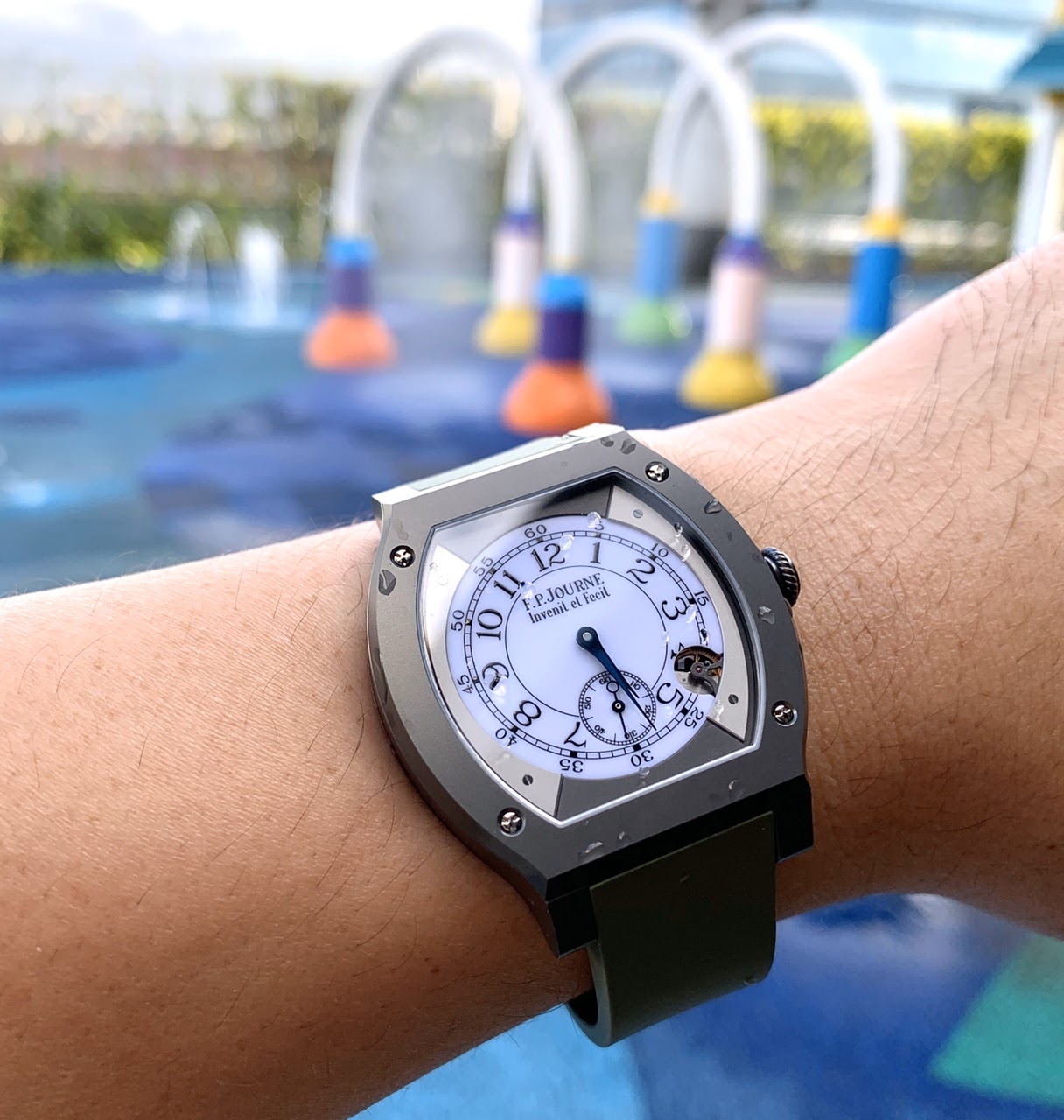 The only exception to that rule that I am familiar with is the F.P Journe Elegante, which the manufacture claims is capable of surface swimming without issue.
50 metres and beyond…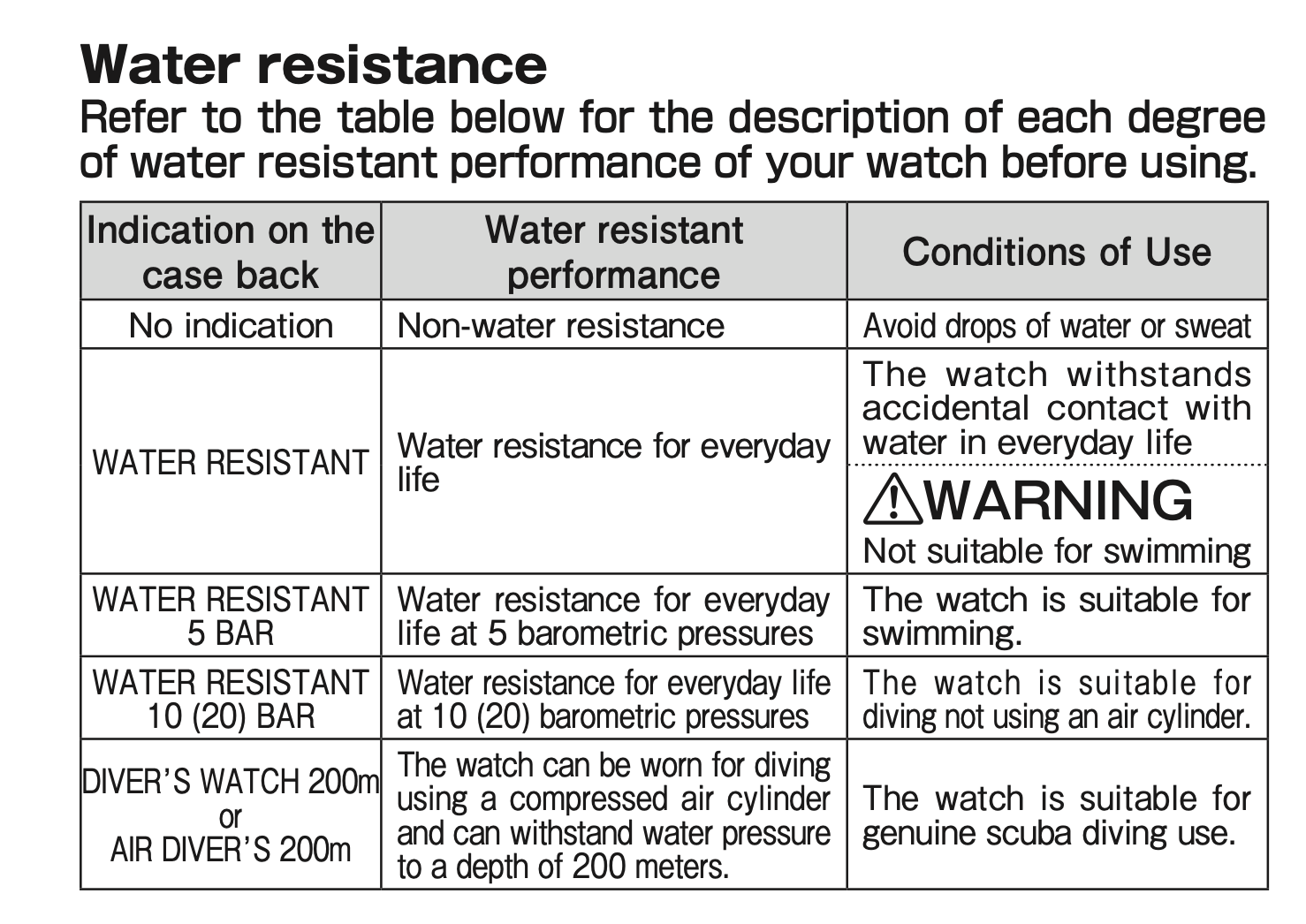 To date, the highest depth rating the Apple Watch has achieved is water resistant up to 50 metres. Apple claims you can, in fact, shower with Series 2 or later generation watches – but with caveats. These caveats actually apply to all watches, as what seals the Apple Watch is no different than a mechanical watch: rubber gaskets. As for why I would refrain from showering with these watches, regardless of manufacturer recommendation, there are three factors.
The first reason why some are wary of bringing a watch even as robust as a Submariner into a shower is not the exposure to water, but the various soaps and lotions you may use while washing yourself. These substances can harm the gaskets over time, drying out the rubber and eventually causing fracture and failure. These gaskets are integral to a watch's water resistance and their integrity slowly begins to fade with use. They are at their strongest as they leave the factory, but with daily wear become more tried and tested – and this is why it is recommended to have your gaskets checked each year before taking a dive with your watch.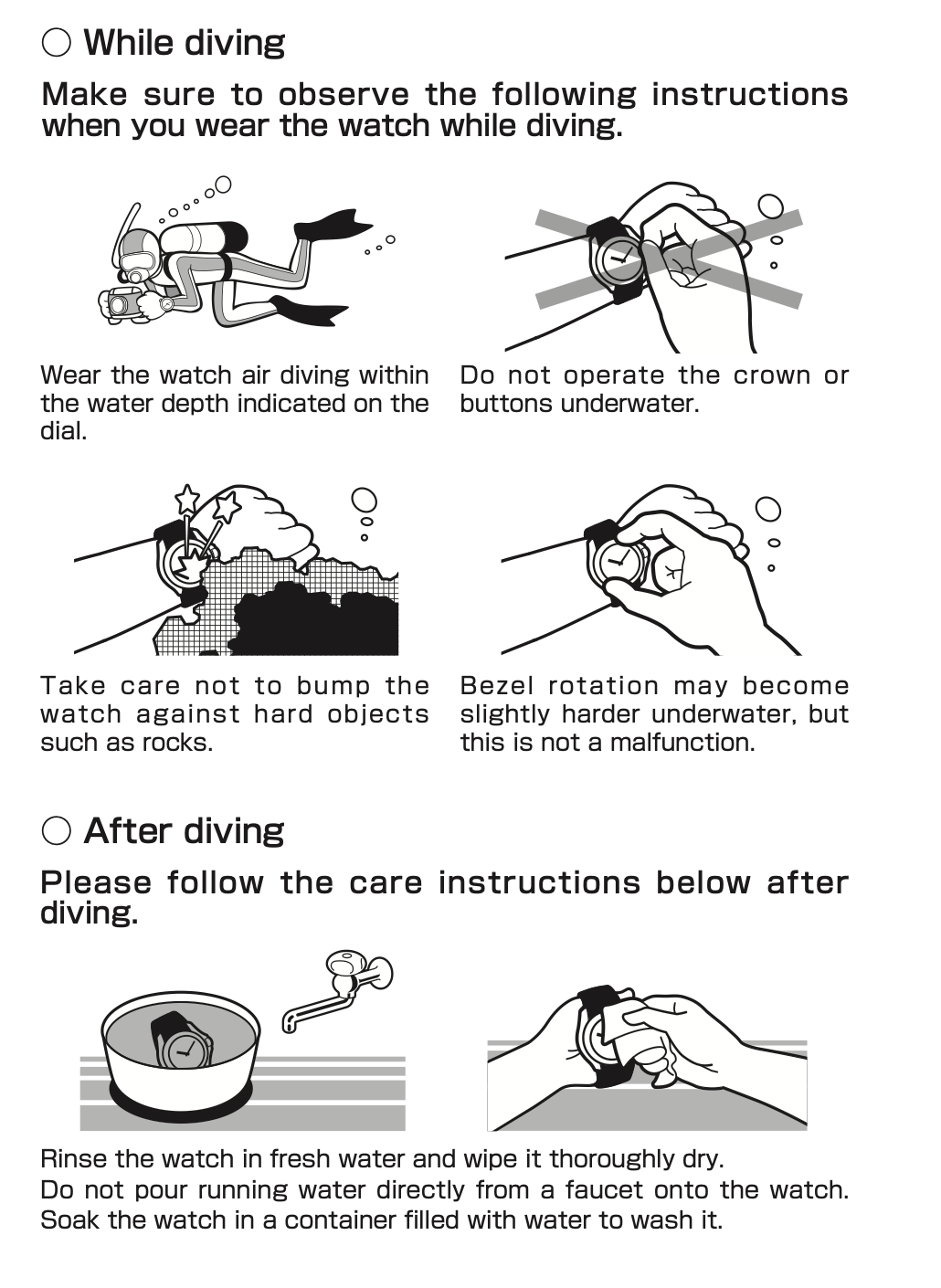 The second factor is water pressure. Depending on your shower head, the stream of water can cause a lot of pressure on the crystal and gaskets of the watch. As an example, Grand Seiko recommends when cleaning one of their 100 metre plus water-resistant watches that you do not rinse the watch, and instead submerge the timepiece in a bowl of water. According to the manuals for my own Grand Seiko models, "Rinse the watch in fresh water and wipe it thoroughly dry. Do not pour running water directly from a faucet onto the watch. Soak the watch in a container filled with water to wash it."
The third factor at play is most of us do not take lukewarm showers, instead we typically take hot showers that can create ample steam. The steam and humidity can permeate the watch and cause serious damage to its internals. Part of the reason we see tropical dials in the vintage space is the humidity of the environment and while this can produce a beautiful dial aesthetic, it can also signal at times that the internals have been exposed to some degree of moisture.
If any water-resistant watch is exposed to substances such as lotions, shampoos, or even a spilled pint/glass of wine – the best thing to do is is to wipe it with a damp cloth if it's below 100 metres water-resistant or lightly rinse the watch under freshwater then dry with a soft towel if it is 100 metres water resistant and above. You could probably get away with lightly rinsing a 50 metre water-resistant watch, but I can't recommend doing so if you are not having the watch regularly checked to see if it is maintaining its depth rating.
Final thoughts…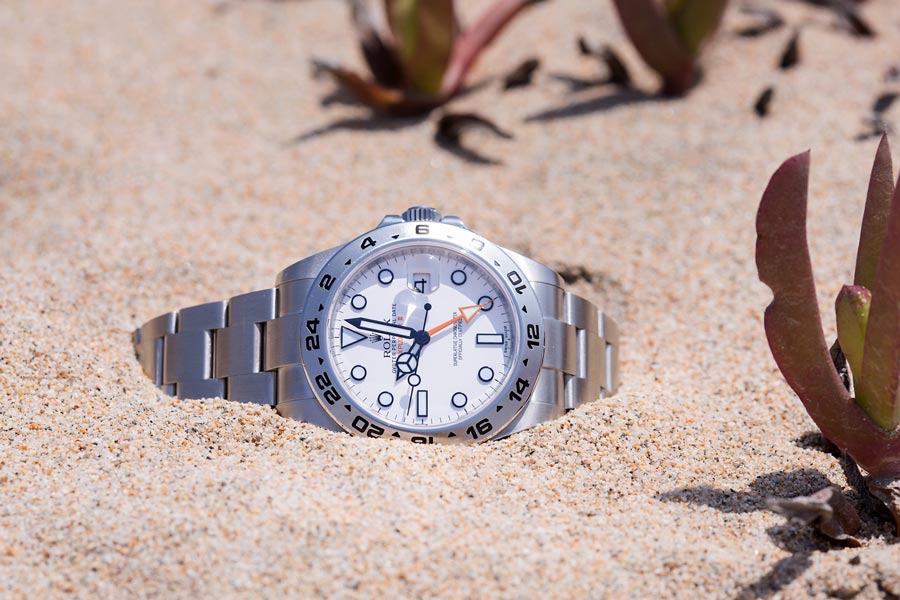 My recommendation: just don't, it's not worth it in my opinion. I get separation anxiety from my timepieces just as much as anyone else, but we all have to draw the line somewhere. I concede I have showered with a watch, but only in a specific environment. If I am at the beach, coming out of the ocean for the last time before heading home, I may rinse off the salt water and sand while wearing the watch on my wrist. The reason I am more comfortable doing this, than say at home or indoors, is because these showers do not get very hot and I am not using any soaps or shampoos in this setting. It is merely a rinse off. If the water pressure is high, I will avoid having my watch directly under the blast of water – instead letting it run down my arm and over the watch.
Am I saying you will immediately break your watch if you shower with it? No. But if you are not regularly checking and servicing your watches I think over time you are tempting fate. My personal suggestion if you can't separate yourself from your watch when showering because you want to keep it close: take it off your wrist and wrap your watch in a towel or t-shirt to protect from the steamy shower you are about to take. This way the watch is in the bathroom with you nearby, but not in a place where you fear it could be swiped or stolen.