Celebrating five decades since its first automatic chronograph was released, Seiko has just unveiled this, the new Seiko Automatic Chronograph SRQ029J 50th Anniversary. First revealed in 1969, the original Seiko Automatic Chronograph featured the Japanese watchmaker's historic Calibre 6139 movement, which utilised an integrated vertical clutch and column wheel chronograph architecture. 1969 was a competitive and interesting time for watchmakers, as it wasn't just Seiko that was trying to bring an automatic chronograph to market in the last year of the Swinging Sixties. In fact, not only was an automatic chronograph joint venture between Heuer and Breitling on the precipice of release, but Zenith's famed El Primero movement was also on the verge of being brought to market. Exciting times indeed for the chronograph.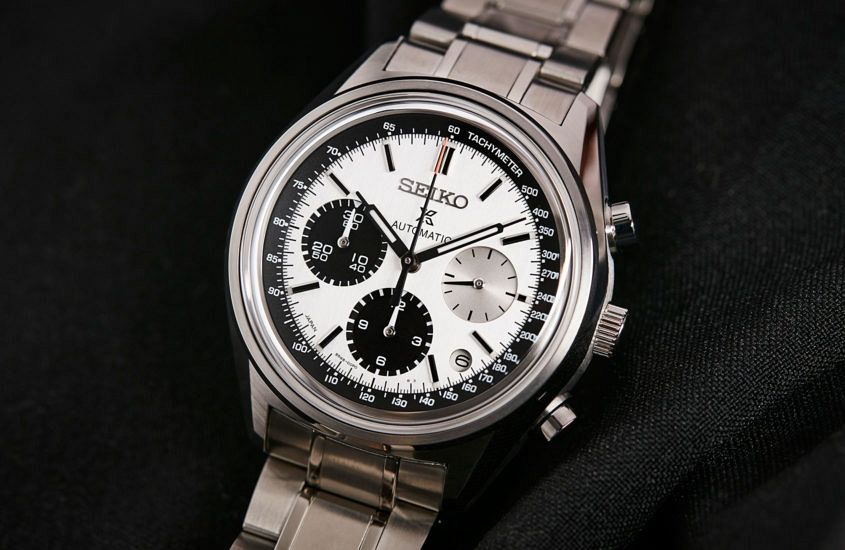 The 6139-equipped timepieces were presented in a number of different colour schemes, and all featured a day-date indicator and a single 30-minute sub-dial located at the 6 o'clock position on the sporty dial. What followed the 6139 was arguably one of Seiko's most notable chronographs of all time, the Seiko 6138 "Panda". In fact, the Calibre 6138 spawned a great many cult classics, including the "Kakume", "Jumbo", "Calculator" and "Bullhead".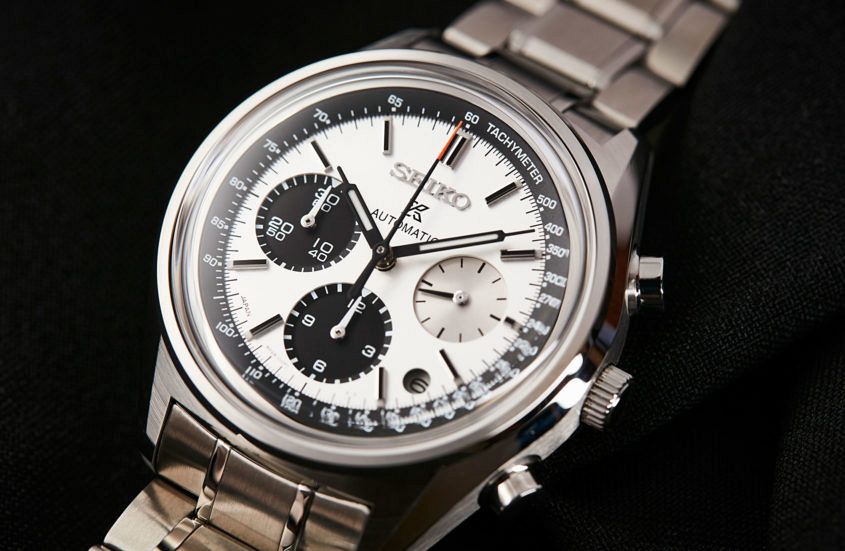 The Panda, like all 6138-powered timepieces, featured two sub-dials: one displaying an elapsed 30-minute indicator, located at 6 o'clock, and the other displaying a 12-hour counter, located at the watch's 12 o'clock position. SRQ029J, or the new Prospex Panda, utilises Seiko's most technologically advanced chronograph Calibre movement – 8R48, which, in addition to possessing a column wheel and vertical clutch, also features the Japanese marque's three-pointed hammer and heart-shaped cam.
Like the original Panda, SRQ029J still displays the same information via two black sub-dials, but now also scores a new running-seconds sub-dial, which is located at the 3 o'clock position of the white dial. Other positives of the beastly 8R48 movement include 45 hours of power reserve, 34 jewels and 28,800 vibrations per hour (8 beats per second).
The 50th anniversary Panda's steel case measures 41mm and is finished with attractive Zaratsu polishing and box-shaped sapphire crystal. Just 1000 examples of the limited edition Panda will be sold, and it really is a brilliant homage to the cult icon.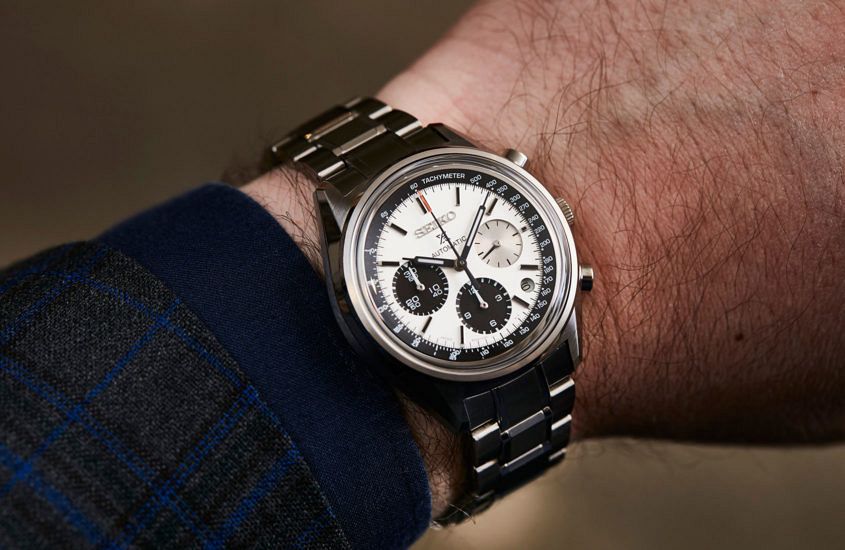 Seiko Automatic Chronograph 50th Anniversary
SRQ029J price and availability

Seiko Automatic Chronograph 50th Anniversary SRQ029J, limited to 1000 pieces, $5950 AUD

Time+Tide is receiving a small allocation of this model for sale. Delivery will be in December. To register your interest, please contact luke@timeandtidewatches.com

Made in partnership with Seiko. However, the opinions expressed in this article are our own in accordance with our Editorial Policy.