Ever wanted to own an Omega Speedmaster that was actually worn in space? Is that the most rhetorical question you've ever heard?
If so, a) get in line, and b) you're in luck, because online auction house RR Auction are offering just that – an Omega Speedmaster that has slipped the bonds of terra firma and glimpsed into the infinite blackness of outer space.
Owned by Russian cosmonaut Nikolai Budarin, the flight-qualified timepiece was strapped to Budarin's wrist when he took part in several of the missions that were part of the fabled Shuttle–MIR space program between the United States and Russia.
All told, Budarin wore this Speedmaster while performing three Extravehicular Activities (EVAs – any activity completed by an astronaut or cosmonaut outside a spacecraft beyond the Earth's appreciable atmosphere), including the STS-71 mission, which saw the first-ever flight and docking of a space shuttle to the MIR space station.
Accompanying the extraterrestrial timepiece is a letter of provenance signed by Budarin himself, which reads: "I certify that the Omega Speedmaster Professional with the serial No. 48267771 was used by me during the flight of EO-19 on the space station MIR during intra station activity and during my three Extravehicular Activities (EVAs) on 14.07.1995, 19.07.1995 and 21.07.1995."
According to the auction house, as a result of this watch being worn by the cosmonaut in these missions, the Speedmaster has been exposed to the vacuum of space for no less than 14 hours.
That's exceedingly cool.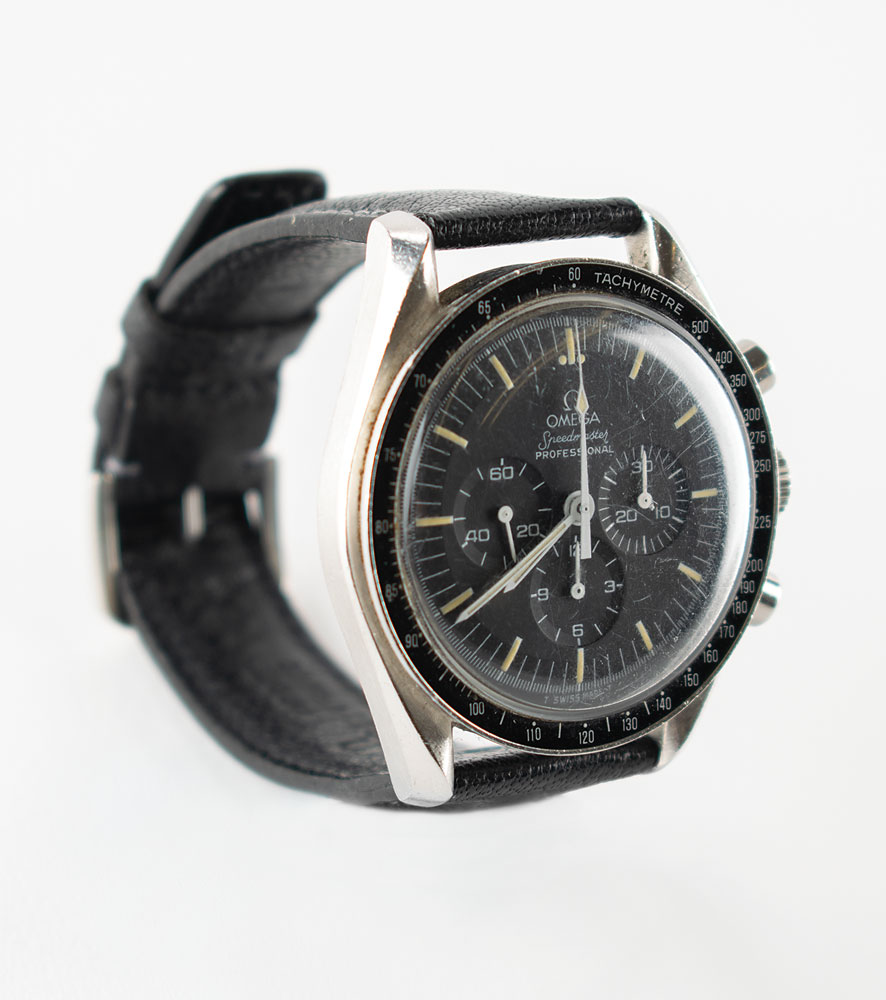 However, coolness does come at a cost. The online auction of the space "Speedy" has garnered a fair amount of international attention and, as such, the current bid is $13,310 USD (roughly 21,000 AUD). It begs the question, what price stardom? Imagine the astronomical flex of saying that your Speedmaster was actually worn in space by a bona fide cosmonaut … it would be out of this world.
If you're compelled to throw your space helmet in the ring, don't expect the thrusters to stop for some time. The estimate for this Spacey Speedy is $50K, so we're barely out of the earth's atmosphere at this point. Unless there's a bargain to be had… The auction ends today, and we highly recommend you check out the listing.