MY WEEK WITH: The Montblanc TimeWalker Chronograph
Felix Scholz
A few weeks ago I had the distinct honour and pleasure of spending some time with Montblanc (and 50 or so other watch journalists) in Jackson Hole, Wyoming. Now, prior to booking flights I had a decidedly foggy understanding of where Jackson Hole was and what it was all about (not coastal, mountains). And while that exceptionally broad understanding is factually correct, it doesn't accurately encapsulate the awesome beauty of the place. Jackson Hole is a small town, on the outskirts of the Grand Teton National Park, surrounded by mountains. One American colleague told me that it's the sort of place politicians mean when they talk about "Real America". Confusingly, a local also wryly remarked that it's a tough place to find a place to live because the billionaires are pushing out the millionaires. And did I mention it's beautiful?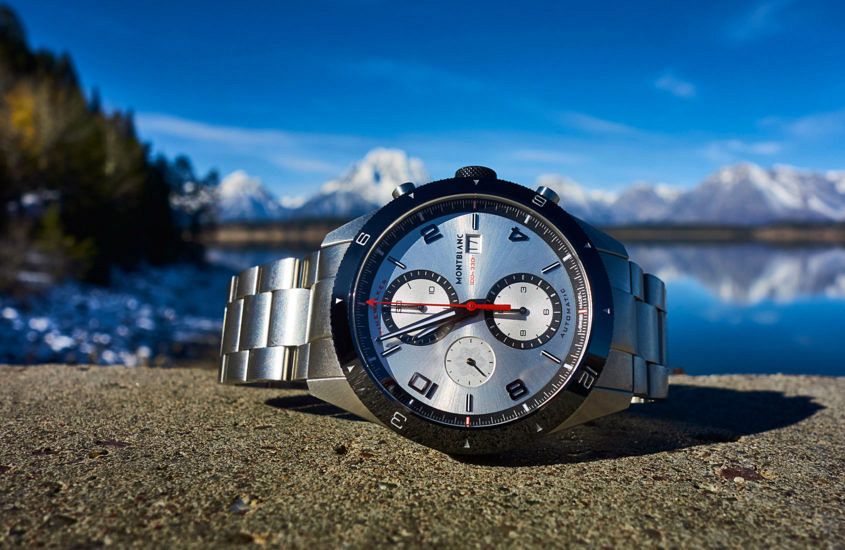 So what does Jackson Hole have to do with Montblanc? It's a good question, but one that will have to wait until SIHH 2018 to be answered. But given that I was making the long trek over, I thought it a great opportunity to test-drive a Montblanc watch for a while. It would have been rude not to. I opted for the new TimeWalker Chronograph, but not the black-dialled, rubber strap option that's been the main point of focus. No, I went with silver on a steel bracelet.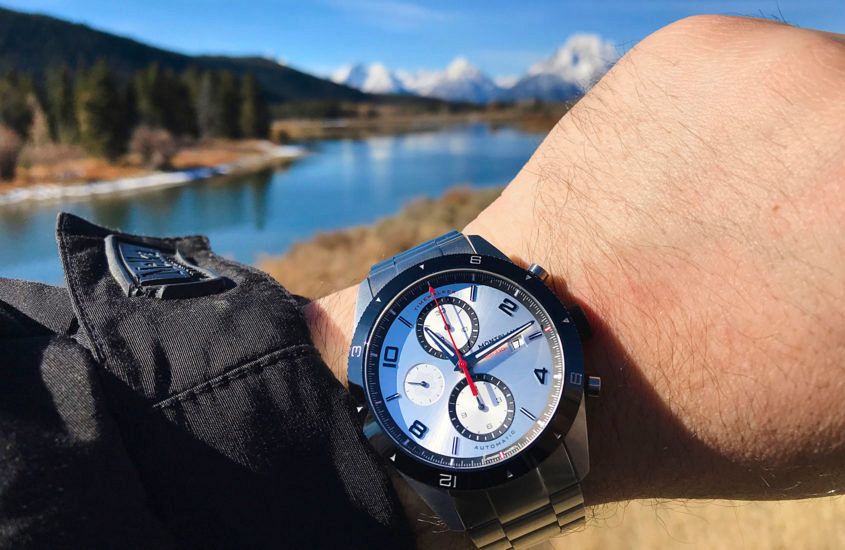 My first impression was … heavy. And solid. But also quite refined. At 43mm across and 15.2mm tall, with a solid steel bracelet, a little weight was perhaps to be expected. It's a sports chronograph, and full of neat little details that speak to Montblanc's legacy, as well as the world of motorsports that inspired the 'new' TimeWalker collection. There's the Montblanc star on the seconds subdial, that red-tipped chronograph hand that links to the Minerva arrow. But there's also the knurled finish on the ceramic bezel and crowns and pushers, reminiscent of the finishing on classic car engine parts.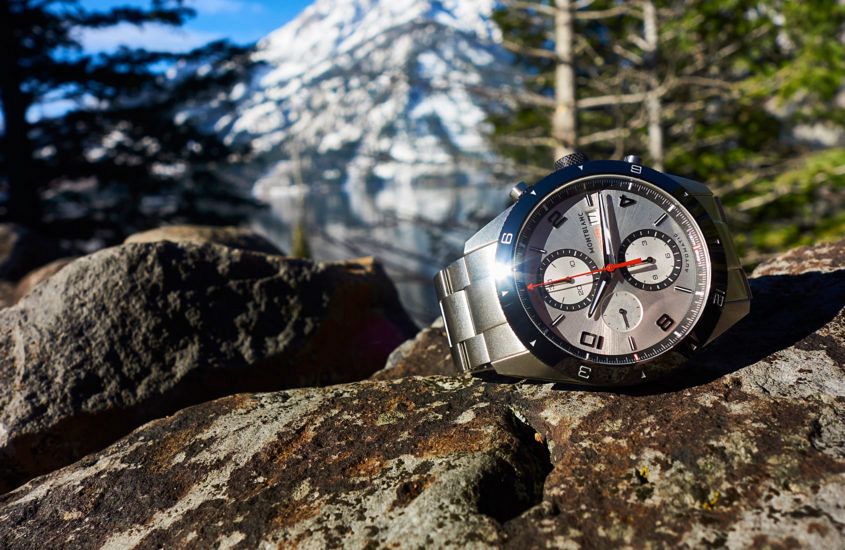 Once I put it on, it felt … purposeful, in the same way that some dive watches do. Sure, it's a pretty enough watch, but it's the sort of watch that's at its best out in the world, doing something — be that traipsing through the foothills of Wyoming, battling the surf at Lorne (with 100m water resistance, it can handle it) or simply being a reliable companion for years to come.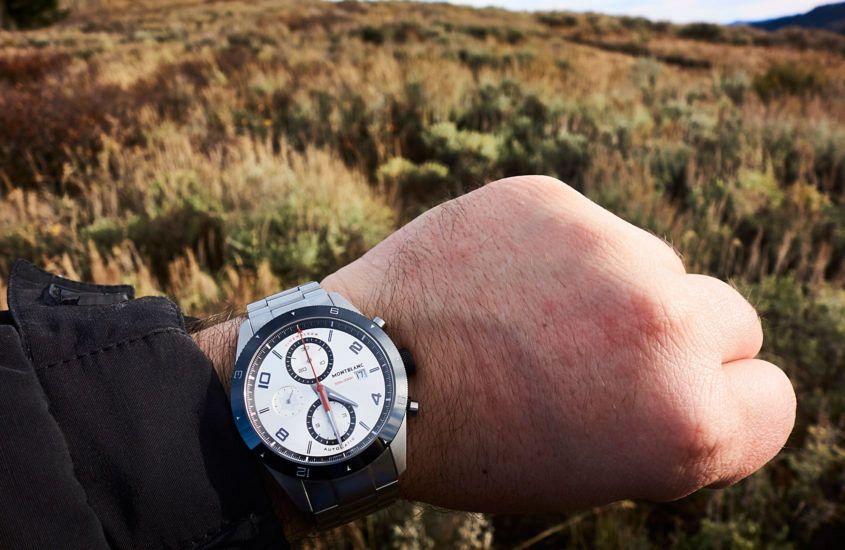 Looks-wise … I found it surprisingly flashy. From the above description you could be fooled into thinking the TimeWalker is a no-holds-barred tool watch, but in reality it's quite the chameleon. The silver starburst dial is a case in point. Clean and legible, as a good chrono should be, but when the light hits it just right, it shines. Ditto the bezel. I also like that the TimeWalker hallmarks of the cut-out lugs, and the 2,4,8,10 Arabics remain.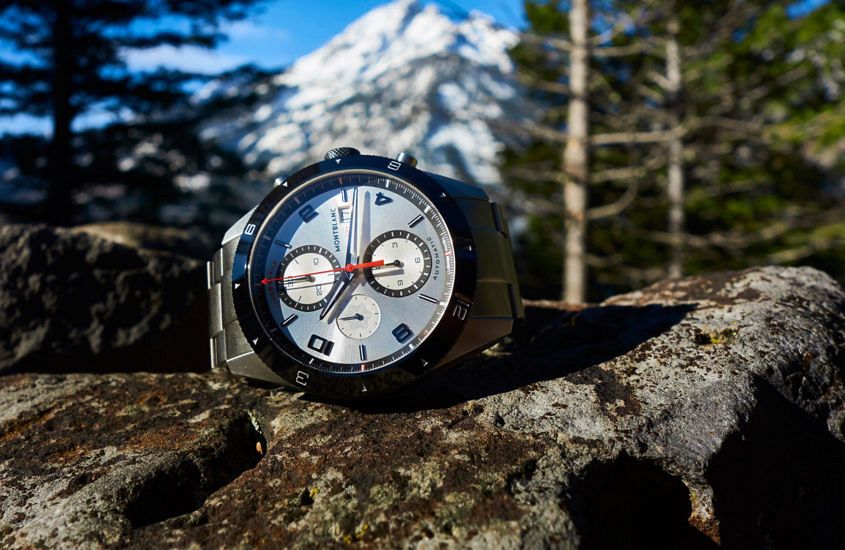 What stood out to me was … the GMT bezel! I know it's incredibly geeky, but I've never before had a legitimate reason to use a GMT bezel (or had a watch with one handy). In case you're not familiar with the concept, you set the hands to your local time, and then twist the bezel to display a second timezone — allowing you to read the time off the dial or the bezel. It's a bit of a quick and dirty alternative to proper dual time complication, but I found it worked well enough for tracking the time back home (though I had to work out if it was AM or PM).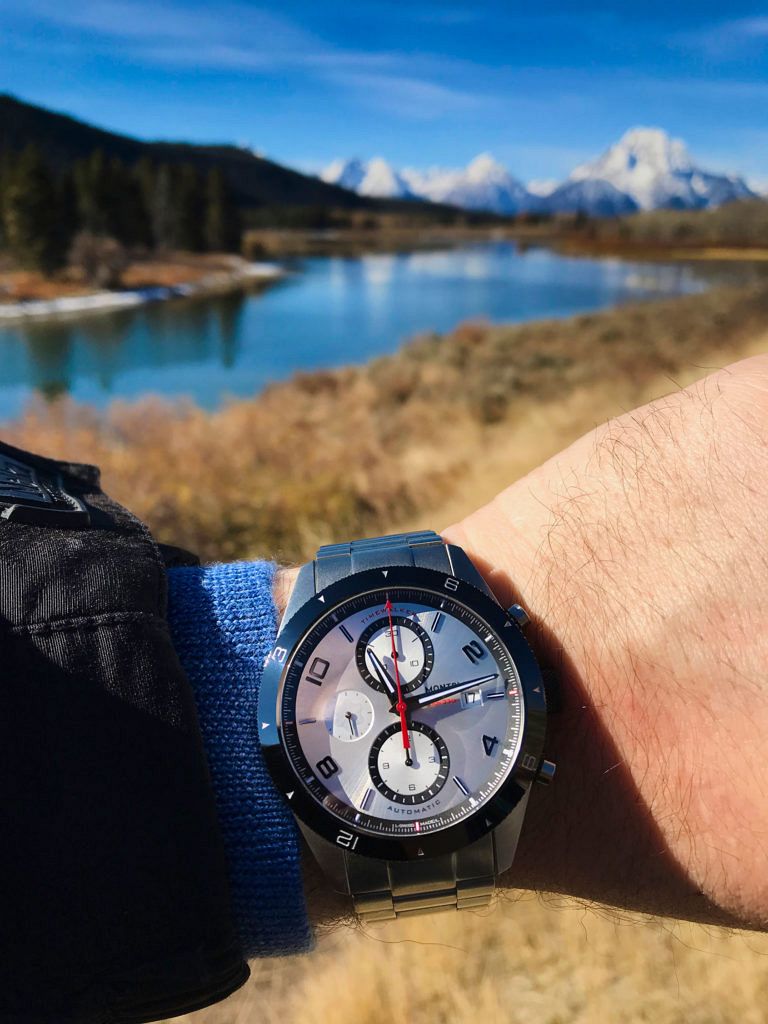 I'd wear this with … more casual gear. I did wear the watch with a jacket, tie and chino combo; it was not in its element, even though the dial is quite dressy. I suspect if I had a TimeWalker on leather instead of steel it would fare much better, but this watch felt much more at home under the cuff of a casual jacket or bulky overcoat.
If I could change anything … I'd shave a millimetre off the size. And pop it on a fabric strap or a vintage-esque leather strap, but that's just me.
Montblanc TimeWalker Automatic Chronograph Australian pricing
Montblanc TimeWalker Automatic Chronograph, on steel bracelet, $6410